Road to Reform: Lessons for Louisville ahead of looming federal oversight
Louisville will soon be under a consent decree. It's a costly agreement that will bring reform, but if left unchecked, it could become a burden later on.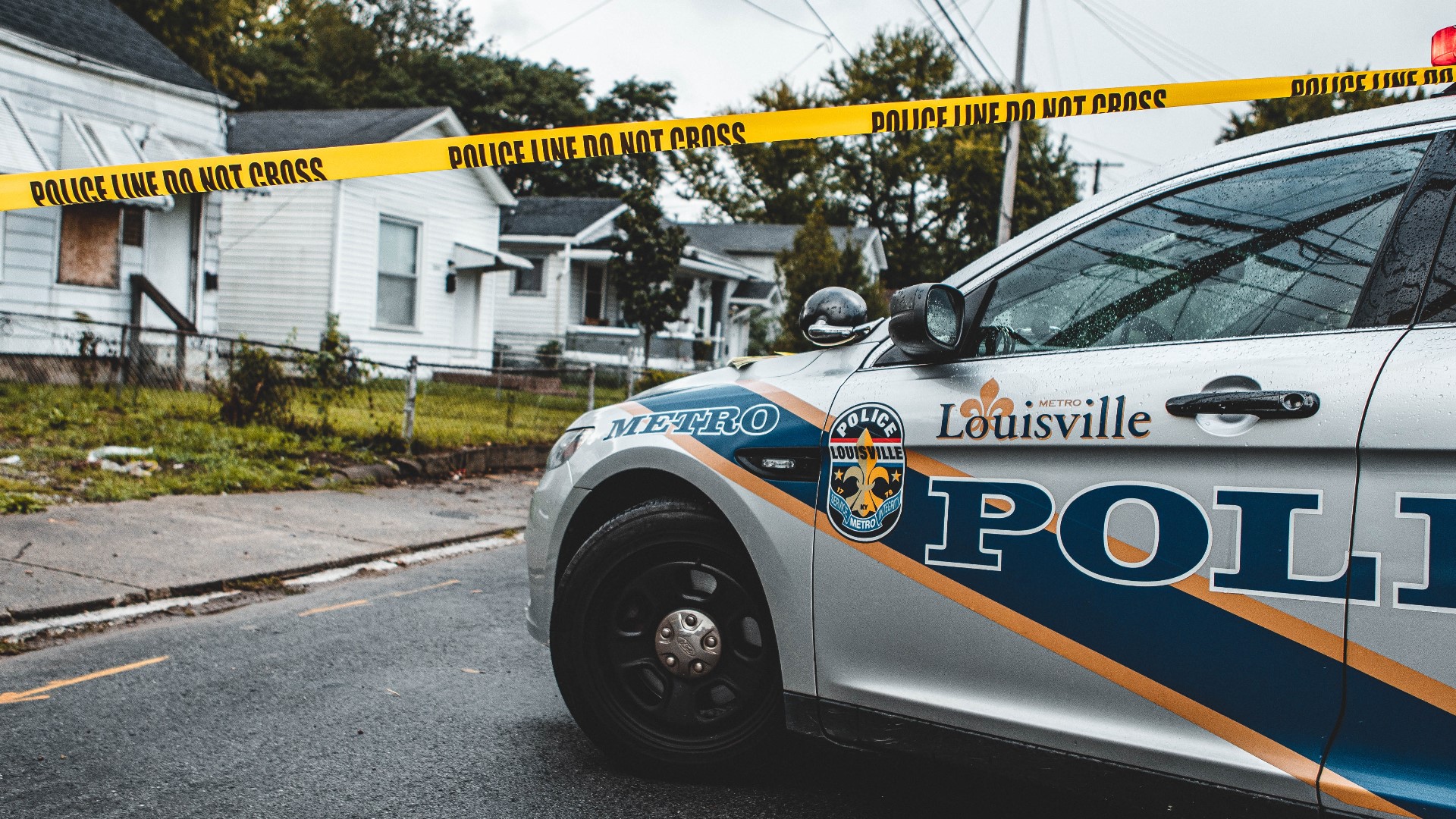 Louisville will soon be under the watchful eyes of the U.S. Department of Justice (DOJ).
City officials will be relying on the federal government to provide a roadmap of reform to rebuild trust between the community and Louisville Metro Police (LMPD).
Consent decrees promise to bring positive reform, but can be costly and in some ways can eventually stifle the police departments they're meant to help.
It's hard to picture Louisville's future under the DOJ's watch, but one city -- more than 700 miles south of Louisville -- might provide the best insight.
New Orleans, Louisiana and its police department have worked and lived under federal oversight for more than a decade, a far cry from the six years that were originally estimated.
WATCH THE FULL SPECIAL REPORT:
Investigating Louisville Metro
:
Why are we facing a consent decree?
Meanwhile, the DOJ spent two years investigating LMPD and Metro Government.
In a scathing 86-page report released in March, federal investigators found "reasonable cause" to believe the city and LMPD engage in patterns and practices of conduct depriving people of their rights.
Now, federal and local officials are looking at how to reform the police department through the use of a consent decree.
Consent decrees are essentially agreements between the federal government and a local government to implement change. A federal judge monitors progress and determines compliance.
Two Wounded communities
:
The Big Easy meets the Derby City
Locals say it takes fifteen minutes to get to most places in New Orleans and those who grew up there all know what high schools each other went to.
Michelle Woodfork, interim superintendent of the New Orleans Police Department (NOPD), calls her hometown a "small, big city."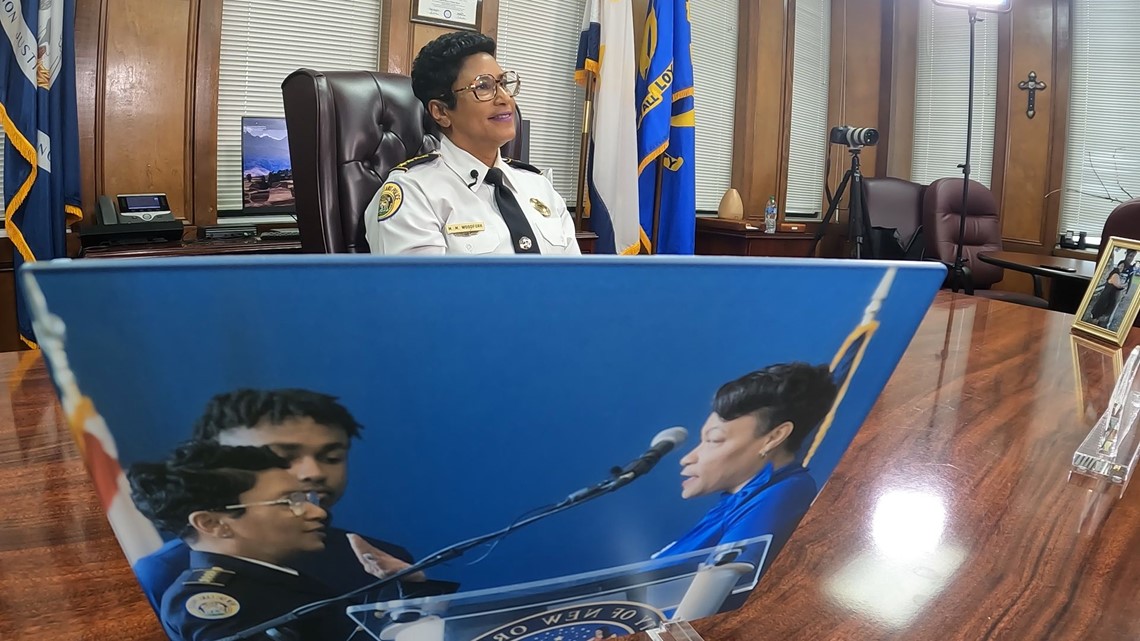 But both cities are also tied by deep wounds from catastrophic moments that have scarred their communities, forever reshaping them.
For New Orleans, that moment was in 2005 when Hurricane Katrina made landfall and devastated the Gulf Coast.
For Louisville, it was the death of Breonna Taylor in 2020, which sparked both outrage and protests locally and nationally.
Civil rights attorney Mary Howell says it's those moments that exposed a much deeper wound that had been there long before.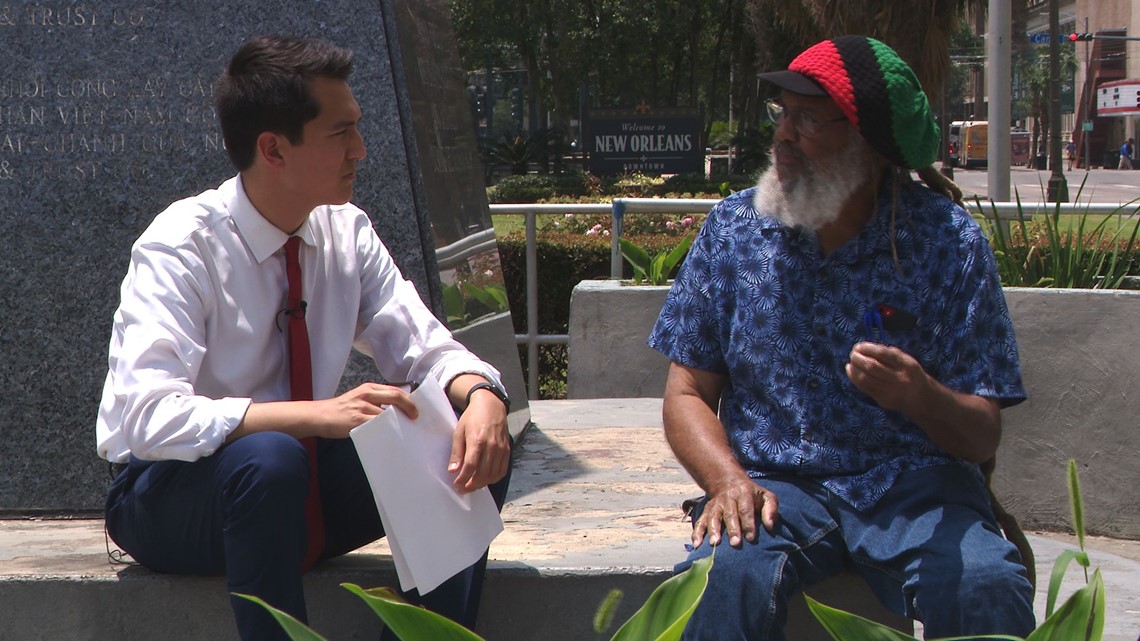 "No one knows any better, the crimes of the police, than the people who've had to live under that kind of condition," New Orleans activist W.C. Johnson told WHAS11. "I have dealt with the police here in New Orleans for a long time. There have been some good ones, and there have been some bad ones. But the bad ones always overshadow the good ones."
The goal of any consent decree is to reshape a city's police department into a more honorable agency and weed out the bad actors to make a safer community.
Diminished returns
:
Do consent decrees actually work?
A closer look at New Orleans reveals a peek into Louisville's possible future under federal oversight.
"Having a police department that is corrupt or violent or which is seen by a significant part of the community as being corrupt or violent, that's expensive," Howell explained.
Every year, the city of New Orleans pays upwards of $7 million to fund its consent decree.
Louisville is looking to front a similar bill.
The big question: Is this multi-million-dollar annual bill to be footed by the city worth it? Will we see legitimate change?
Longtime investigative journalist Mike Perlstein, currently with sister station WWL-TV in New Orleans, says the consent decree has "absolutely been a good thing overall."
"The police department I was covering in the 90s is not the same police department [we see now] -- not the same people," he said. "They would not think, for example, to see abuse by a fellow officer and not report it."
Howell also said in the past 10 years there have been improvements.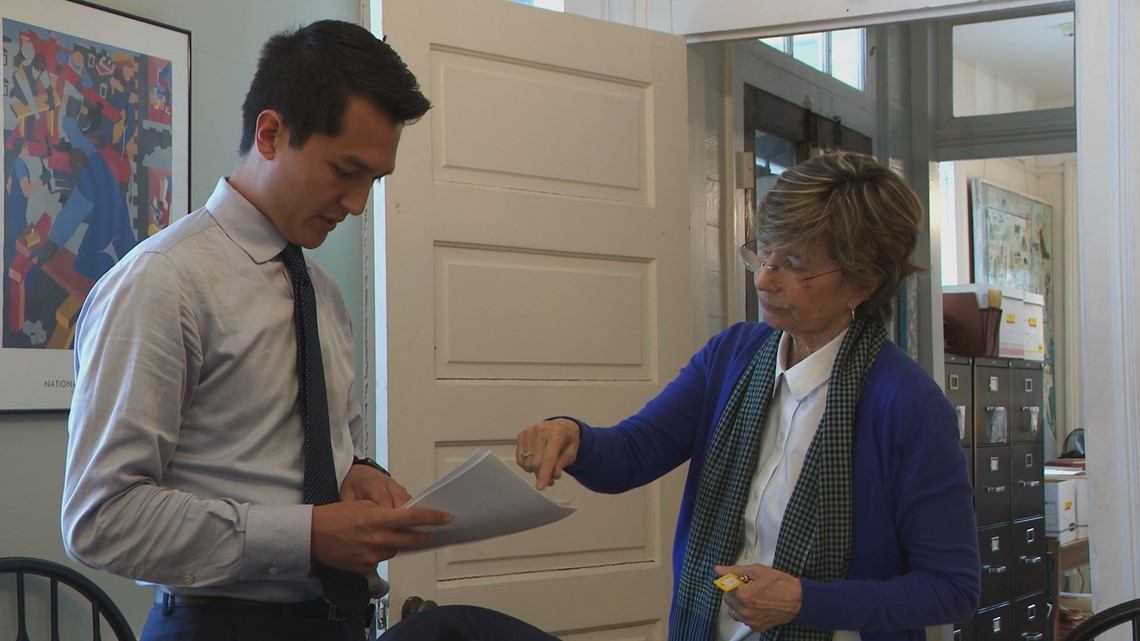 Officer-involved shootings and problematic high-speed chases are down, she said.
But the consent decree hasn't been perfect in every way.
One of the goals of New Orleans' consent decree was crime reduction, however, in the decade since, the city has one of the highest homicide rates in the nation, according to data from 2022.
Burden of extended oversight
:
'An 800-pound gorilla'
Not only has crime increased, but New Orleans is now facing an officer shortage and struggles to hire new police officers to fill in the gaps.
This may sound familiar because it is. LMPD has been facing an officer shortage for years, now around 300 short of capacity.
Woodfork believes the consent decree has only exacerbated the issue and taken a deep toll on morale.
"It feels like this cloud hanging over you," she said. "That we can't get anything right, that the New Orleans Police Department can't get it right, we're not doing anything right and we haven't for the last 10 years."
Perlstein noted in officers' exit interviews, many cite the consent decree as a reason for their leave, some saying "[it's like] we're walking on eggshells."
"To say this department is limping along might be an understatement," he said.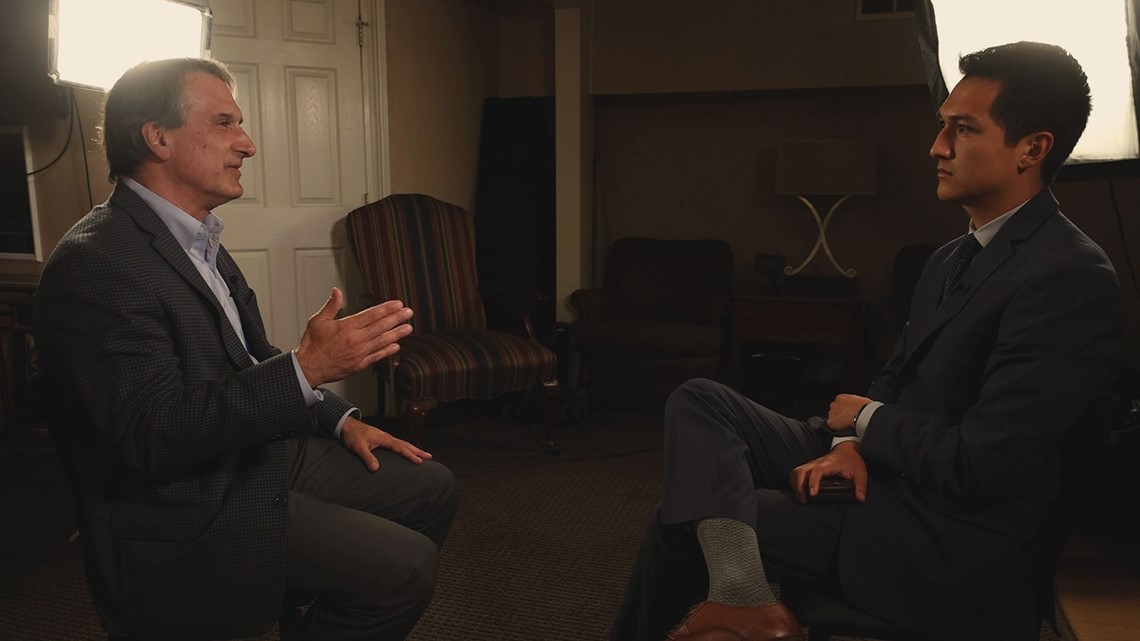 Mike Magner worked as an assistant U.S. Attorney in New Orleans for 20 years and prosecuted a number of police brutality cases.
He admits, although NOPD has a history of corruption, the costs may be starting to outweigh the benefits.
"It is very difficult," Magner said. "The federal government can sort of be the 800-pound gorilla."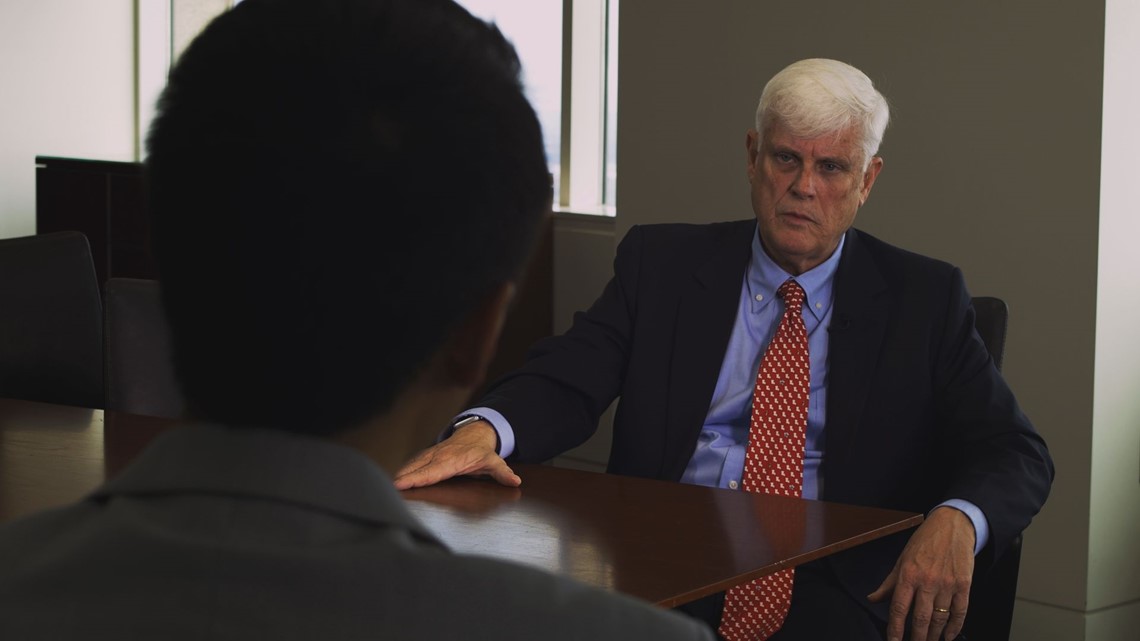 Eric Hessler, an attorney for the Police Association of New Orleans, said the department is working to do constitutional policing.
"[NOPD is] hiring good people," he said. "These guys and girls know how to do it, they want to do it. But the sheer amount of rules and regulations and oversight that they're working under makes it almost impossible for them to do it."
Even within the community, many agree that consent decrees need an expiration date, but for that to happen, the police department must be on sound footing with the community.
Advice for Louisville
:
Where do we go from here?
In principle, Louisville has already agreed to a consent decree. But, a spokesperson for Mayor Craig Greenberg's office said they're waiting for the DOJ to send a first draft of the agreement. Negotiations will follow afterward, they said.
New Orleans' community is warning Louisville's leaders to be cautious when it comes time to negotiate.
W.C. Johnson advised Louisville to learn everything they can about the consent decrees of other cities as well, not just New Orleans, to help shape the sort of agreement that works for our city.
"You're in a position we were in 15 years ago," he said. "Stay strong and keep the fight going. Whatever you do, don't give up."
"Sometimes you're not going to agree with everything that they want you to do, but I would say stay the course," Woodfork adds. "If you want a better police department, you want to produce a better police officer, just hang in there."
Woodfork said one of the most important things a city facing a consent decree can do is find a "partner city."
"Partner with another city who has been through it or is going through it so you won't make the same mistakes that they did," she said.
Woodfork has even offered to meet with LMPD's Interim Police Chief Jacquelyn Gwinn-Villaroel, saying "Please, reach out."
Make it easy to keep up-to-date with more stories like this. Download the WHAS11 News app now. For Apple or Android users.