LOUISVILLE, Ky. — After a vehicle crashed into Four Pegs Smokehouse and Bar in the Germantown neighborhood on Saturday night, some business owners say traffic changes on Goss Avenue are long overdue.
In a Facebook post from Four Pegs, the popular barbeque restaurant said the crash shifted the building's façade over so the front door can't open. Despite this, they still opened for Sunday brunch but customers had to use a side door to enter.
"We got "Magbarred" last night," a portion of their statement on Saturday said. "Please slow down on Goss y'all!"
Hali B & Co. posted on Instagram saying one car crashed into Four Pegs and one car "slammed" through the front yard of their business -- missing the building by a "few feet."
They said this accident, and "many" other accidents that they've witnessed, could've been avoided.
The beauty salon ended its post by saying:
"It is time now to protect not only drivers but also pedestrians and the surrounding businesses. Goss Ave has turned into a through way and needs to be addressed immediately. We are so thankful no one lost their lives last night in this horrific accident."
Sunday morning, Laura Neely, who owns 'The Post,' said the pizza restaurant said they had its own near-miss last week when a car pulling onto Goss lost control and crashed.
"If it wasn't for the crash-rated bollards that we installed," she said. "That car would have crashed into our patio and into the customers who were sitting there."
Neely told WHAS11 she'd like to see traffic safety measures taken, suggesting a stop light. However, Metro Councilwoman Jennifer Chappell (D-District 15) said that likely won't be the solution.
"We have had numerous studies done on Goss Avenue and they have told us nothing warrants a stop light or stop sign," she said.
Goss Avenue is a state road, so Chappell said KYTC has the final say on improvements. She added she is working with the city on an alternative plan for measures like a caution light, crosswalk and bump outs.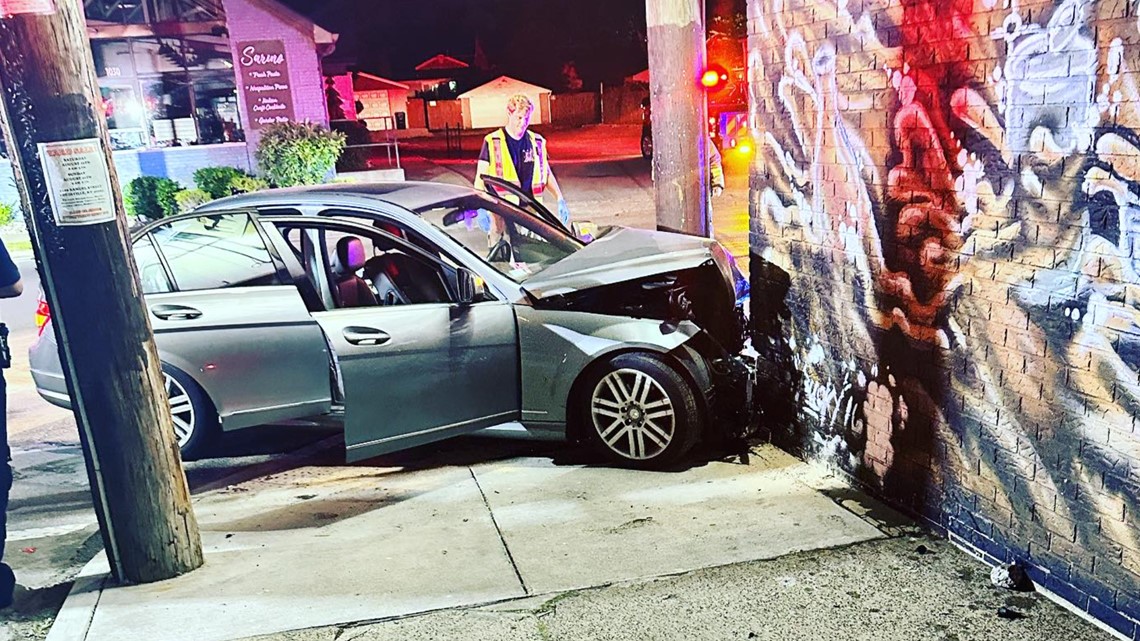 "If we can make the lanes narrow, but also make it so its easier to cross the street, so it's not like Frogger every time you need to cross," she said.
A spokesperson for KYTC said the agency is working with Metro Government on traffic calming measures for the corridor and is currently in the "permitting portion of the design phase."
"Studies have shown when you reverse a street from a one-way to a two-way that it calms traffic and it's also beneficial to neighbors and businesses along those corridors," she said.
Chappell points out though that cars don't drive themselves. She said drivers need to stay alert and slow down.
"We can do all the traffic calming we want, but unless somebody obeys those, we're kind of stuck with people running into buildings," she said.
Make it easy to keep up-to-date with more stories like this. Download the WHAS11 News app now. For Apple or Android users.