LOUISVILLE, Ky. — HGTV chose Louisville as the site of the 2023 Urban Oasis, and the fully renovated and furnished home in the Germantown neighborhood could be yours.
The four-bedroom, two-and-a-half bathroom home measures 2,259 square feet. The home was constructed by local builder Twin Spires Remodeling and the interior was designed by television personality Brian Patrick Flynn.
"This year's home is a cozy bungalow that melds the natural Kentucky landscape with modern, city living, providing the best of both worlds to the winner," said Flynn. "Louisville is a big, small town and the HGTV Urban Oasis captures the energy of the city through its nods to local culture and colorful, comfortable spaces that act as a relaxing escape from the hustle and bustle of the city."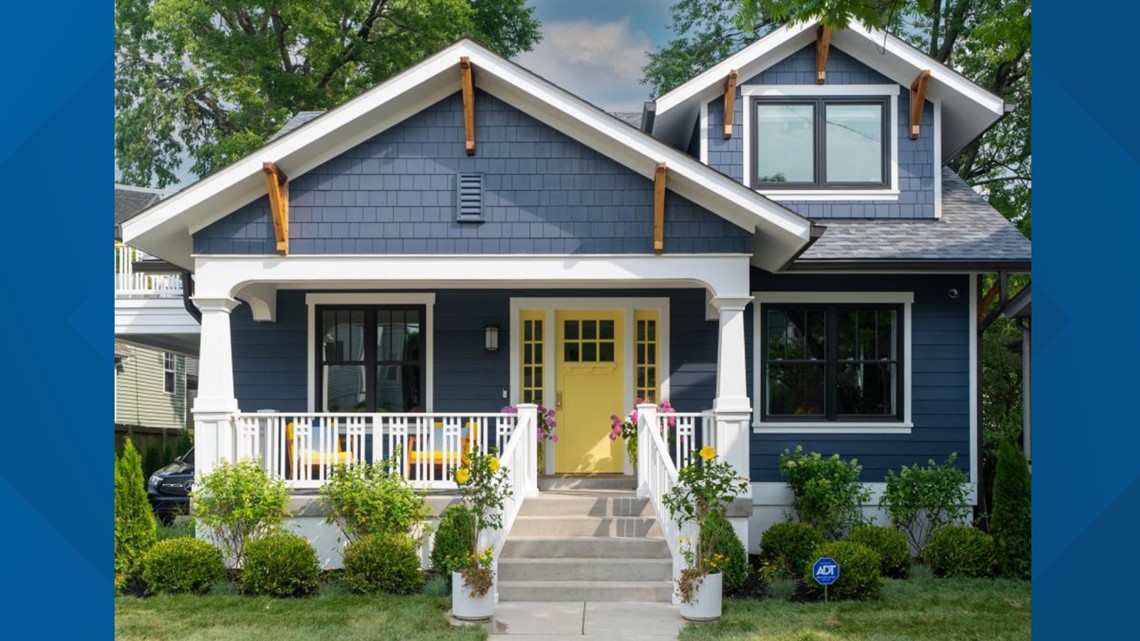 The home combines modern luxury with southern charm and includes plenty of tributes to the city's culture. Kentucky's horse racing and baseball history is present in the décor.
Highlights include spacious, open-concept first floor with custom-made cabinets, light-filled dining room and a dark blue kitchen with brass finishes.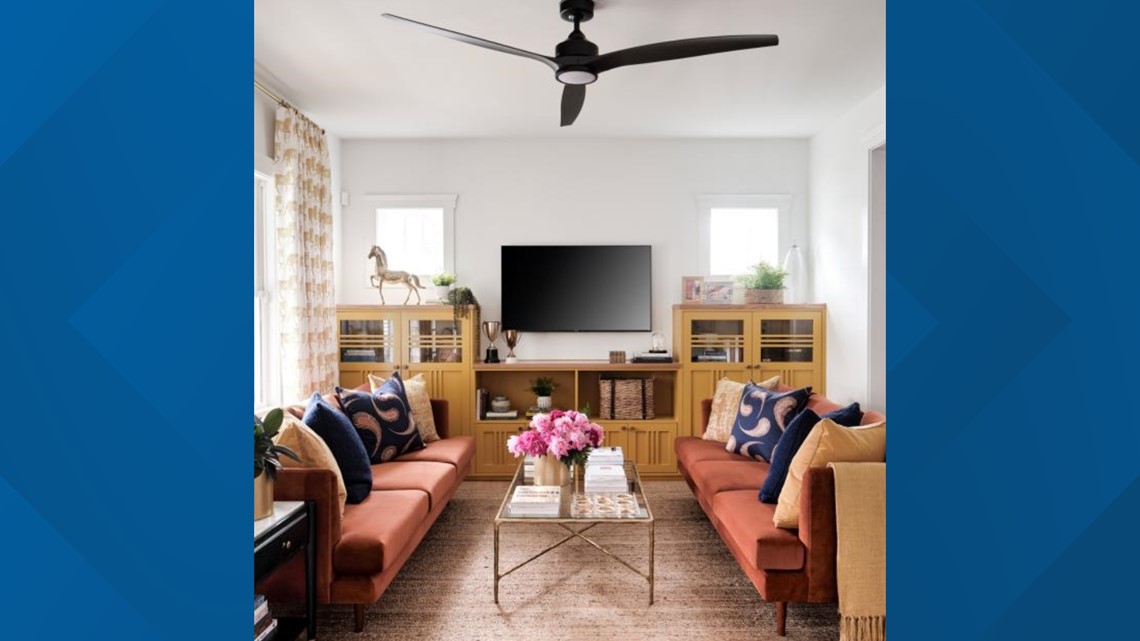 A secret door leads to a powder room.
The primary bedroom is an homage to the green rolling hills of Kentucky. The second floor is a multipurpose loft space with two bathrooms and a guest bedroom. There is also a modern second-floor patio.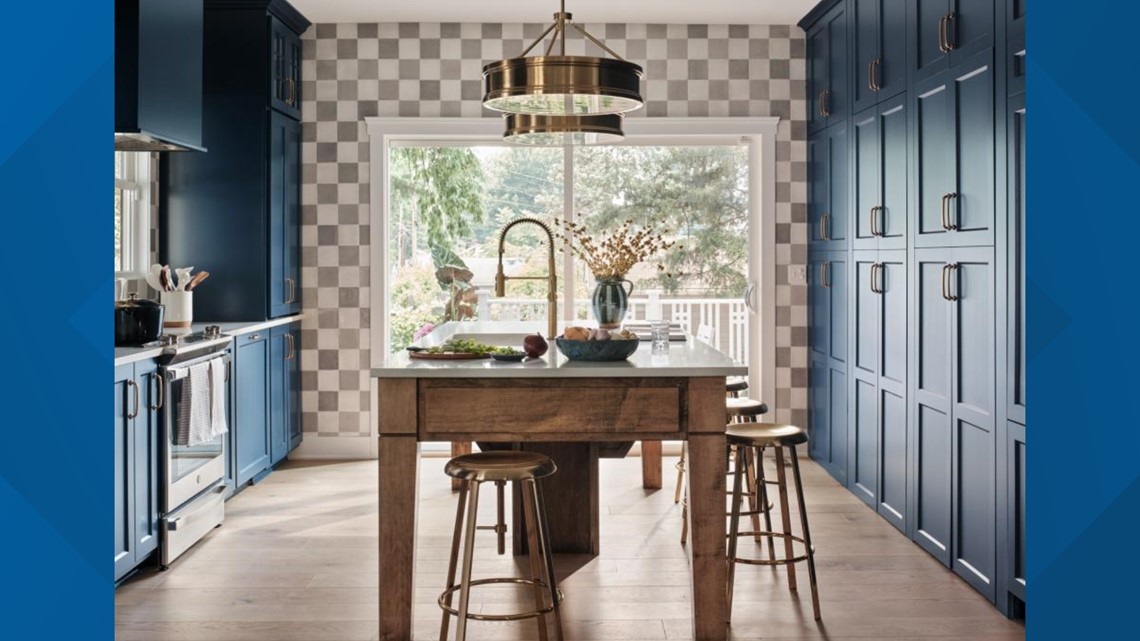 The backyard has plenty of space for entertaining. The area is complete with a porch, dining area and fire pit.
The entry period to win the home, new Mercedes-Benz GLC and $50,000 Visa gift card starts Oct. 5 at 9 a.m. and runs through Nov. 21 at 5 p.m. Eligible fans can enter twice a day at HGTV.com and FoodNetwork.com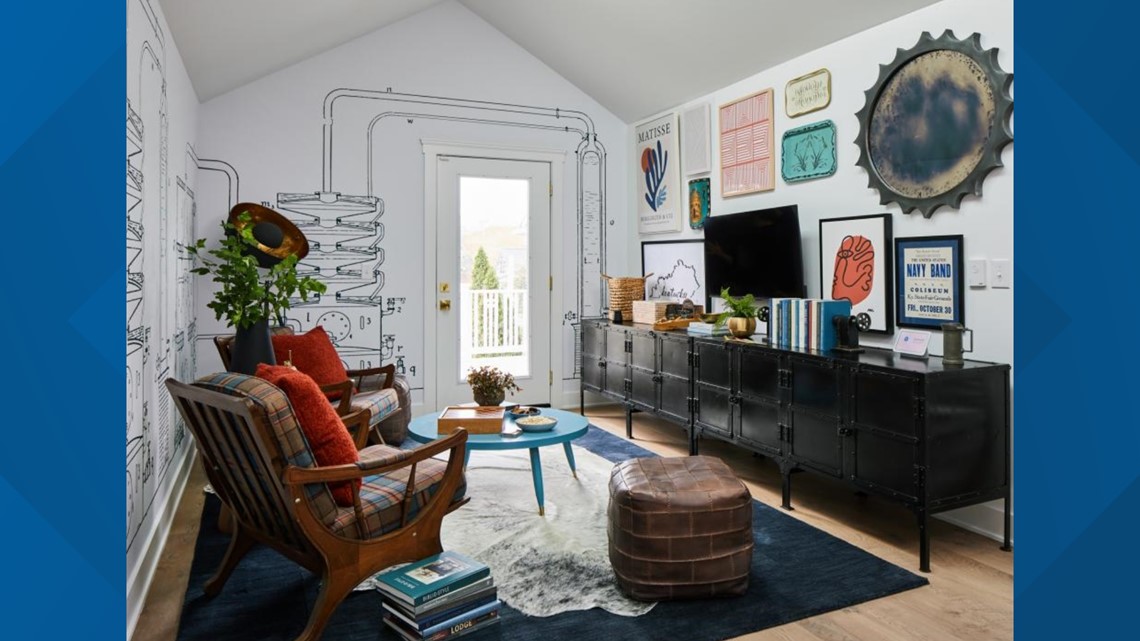 You can learn more about the house and sweepstakes here.