LOUISVILLE, Ky. — From the age of four, Michael Cleveland has always wanted to play music.
His grandparents took him to his first bluegrass shows as a young child and for him it was love at first note.
"The first time I heard a fiddle player play Orange Blossom Special that's when I realized that I wanted to play," Cleveland said.
The Henryville, Indiana native picked up a fiddle and his world was never the same.
Michael says that Bluegrass is a wide ranging genre that not many people understand, so he relishes the chance to perform for a big crowd. He says that gives him an opportunity to show bluegrass fans or someone who's never listened before, what bluegrass means to him.
"I like playing Bluegrass and my music for people who have never heard it before," Cleveland said.
"[Some] see a band on TV playing one thing and think, 'Oh yeah that's Bluegrass.' Or they, you know, a hillbilly sitting on a porch chewing tobacco and playing banjo or fiddle or whatever and they think that's it. So it's a good feeling to be able to go out on a stage that's not a bluegrass stage and show people what bluegrass can actually sound like," he continued.
Cleveland's brand of bluegrass music led him to major awards including a GRAMMY, but it hasn't been easy.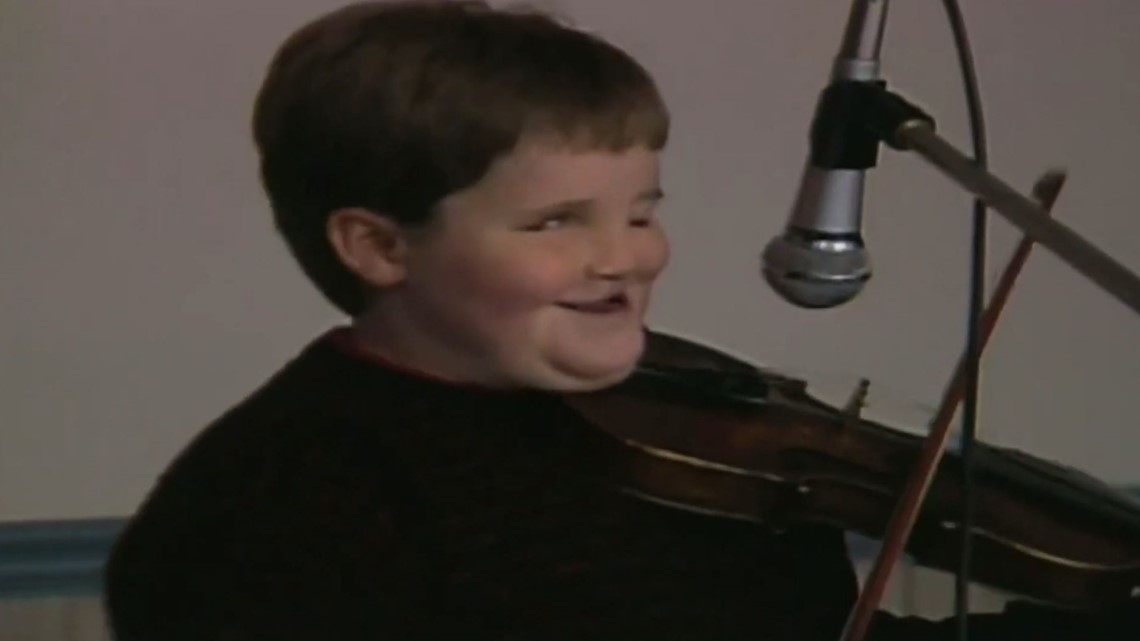 Michael is blind, in his words, he can only see light and some shadows. To many that may be a hindrance, but from the time Cleveland started learning how to play the fiddle at the Kentucky School for the Blind, he's seen this as a strength.
"Teachers might say to practice in a dark room or not look at your hand and your instrument and get used to what it feels like to be in the right position and to develop that muscle memory. And so I think in that regard I probably have an advantage," Cleveland said.
Now, Cleveland gets to come home.
He'll perform at Bourbon & Beyond with the band "Flamekeeper" for the first time since 2019, and he's excited to perform for a crowd close to home.
"I'm joking but not joking. I usually say we have to drive about 12 hours in order to play a show somewhere so this will be good.," Cleveland said.
"Man I'm just looking forward to taking it all in!"
The Bourbon & Beyond festival will go on from Sept. 14-17 at the Highland Festival Grounds.
Make it easy to keep up-to-date with more stories like this. Download the WHAS11 News app now. For Apple or Android users.