LOUISVILLE, Ky. — The tropics are heating up with three areas of activity marching across the Atlantic Ocean.
It's a busy start to hurricane season. While none of these currently pose an immediate threat to the United States, Tropical Storm Bret will impact the Caribbean.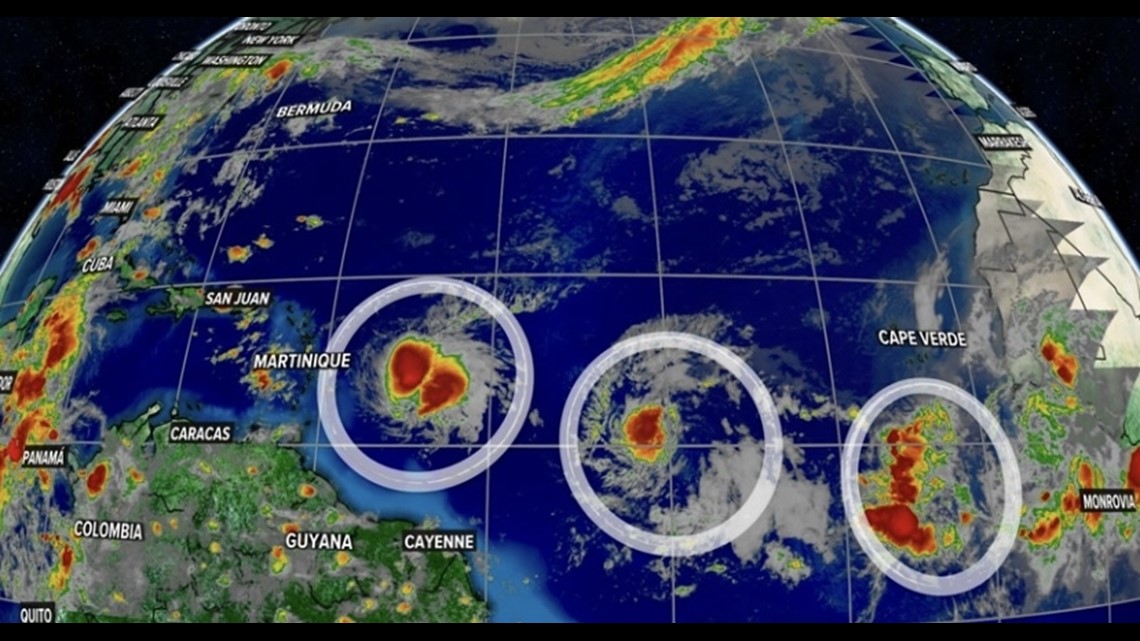 TROPICAL STORM BRET
Tropical Storm Bret is entering the Caribbean with maximum sustained winds of 70 mph. Bret is expected to move across the Lesser Antilles as a tropical storm this evening into Friday morning.
If you have any friends or family traveling to the Caribbean, these are the islands that are in the direct path of the storm:
St. Lucia, which is under a hurricane watch and a tropical storm warning
Martinique, which is under a tropical storm warning
Dominica, which is also under a tropical storm warning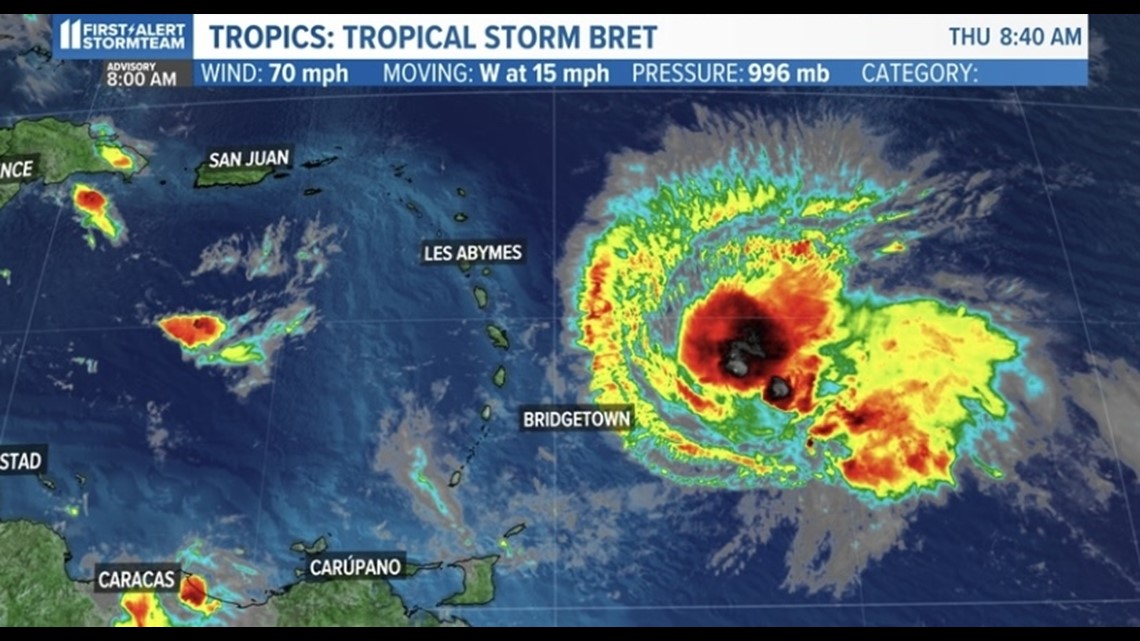 Impacts in the Lesser Antilles
Although Bret is not expected to become a hurricane, it'll still pack a punch. Rainfall of 3-6 inches across the islands is expected.
Locally it could be higher in a few spots; heavy rainfall could lead to flash flooding and mudslides. Minor coastal flooding is possible, but it's not a big concern. High swells up to 10 feet are expected.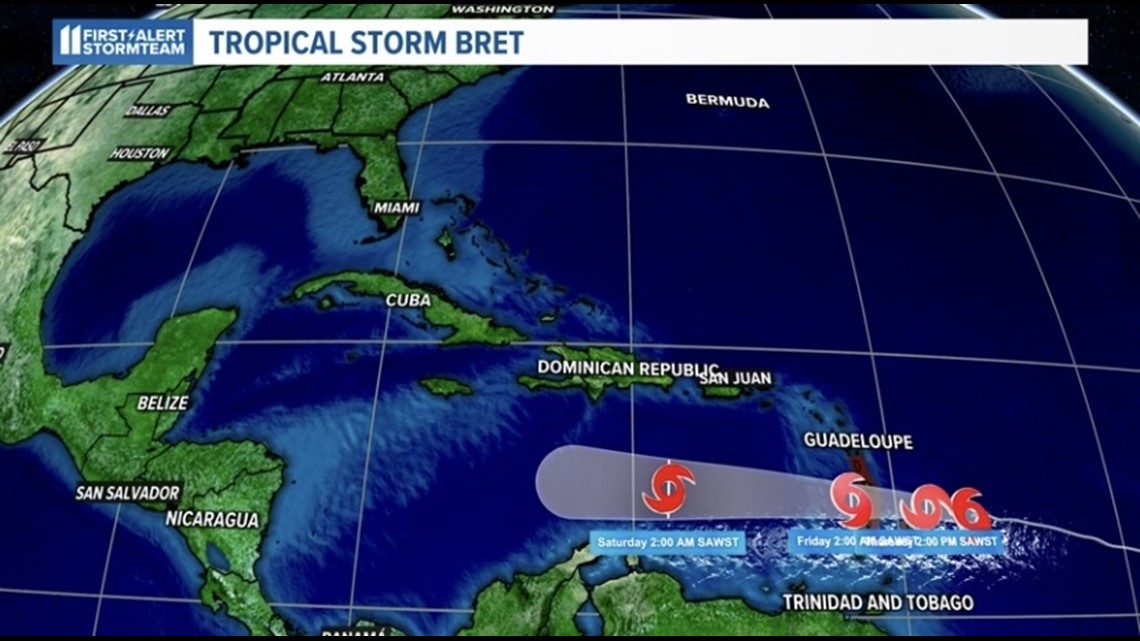 Where Bret is heading next
Models are showing Bret falling apart after the storm enters the central Caribbean. There is a high amount of wind shear that will help limit the storms ability to strengthen.
In fact, it will likely tear apart the storm before it brings rain to the western Caribbean. As mentioned earlier, there is no expected impact on the United States, nor should it enter the Gulf of Mexico.
TROPICAL DEPRESSION FOUR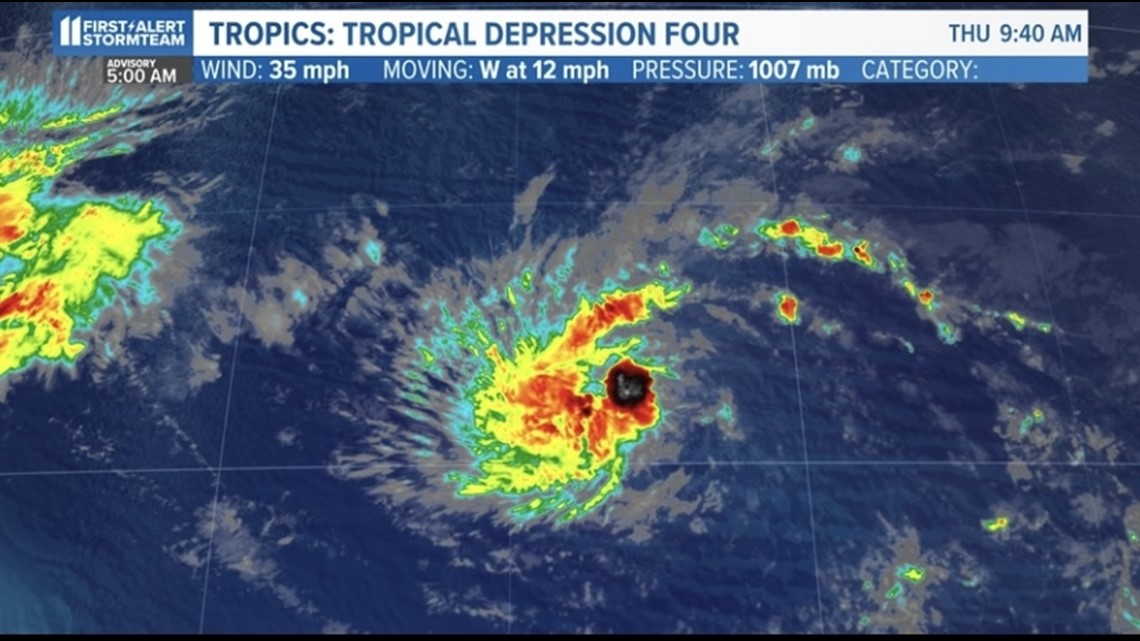 Tropical Depression Four (TD4) just formed in the Central Atlantic early Thursday morning. This tropical wave has maximum sustained winds of 35 mph.
It is slowly strengthening as it is in an environment that has high wind shear. However, the storm is expected to take a northward turn into a more favorable environment.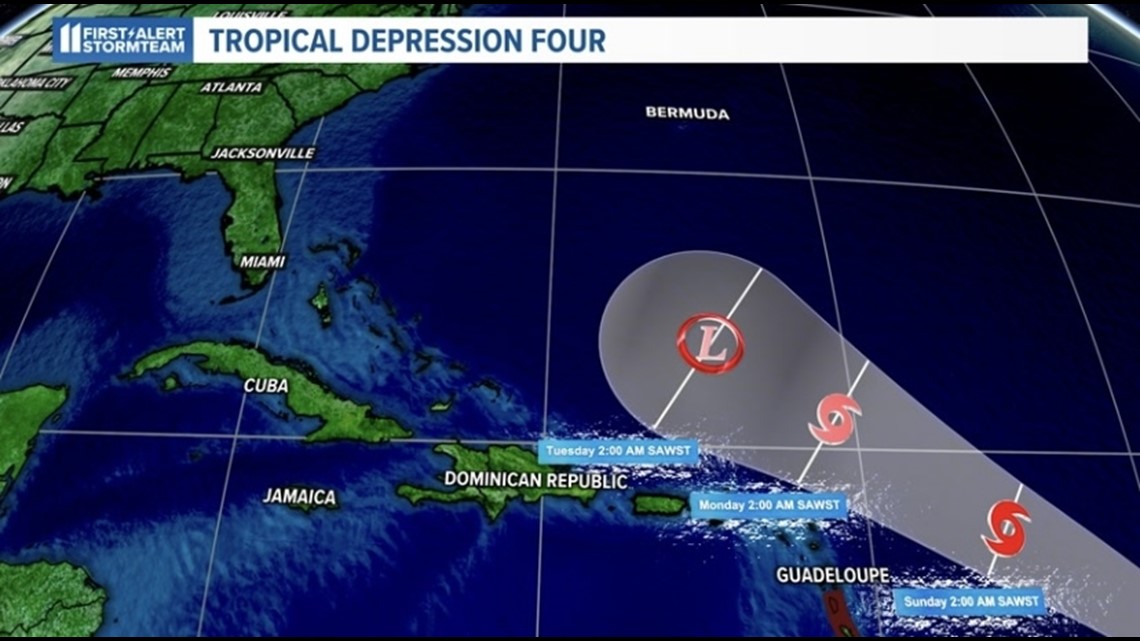 TD4 is expected to move northward towards the western Atlantic and move just to the north of the Dominican Republic and Haiti. As of this writing, the storm is not expected to impact any islands in the Caribbean.
The track does not show any land in the path of this storm. This will allow the storm to strengthen into a tropical storm.
High pressure is building over the Gulf of Mexico and Florida and this will help push the storm off to the east as well as create a high-shear environment.
A high-shear environment makes it difficult for a storm to strengthen. As of this writing, this storm poses no current threat to the United States.
By the middle of next week, however, it could impact Turks and Caicos.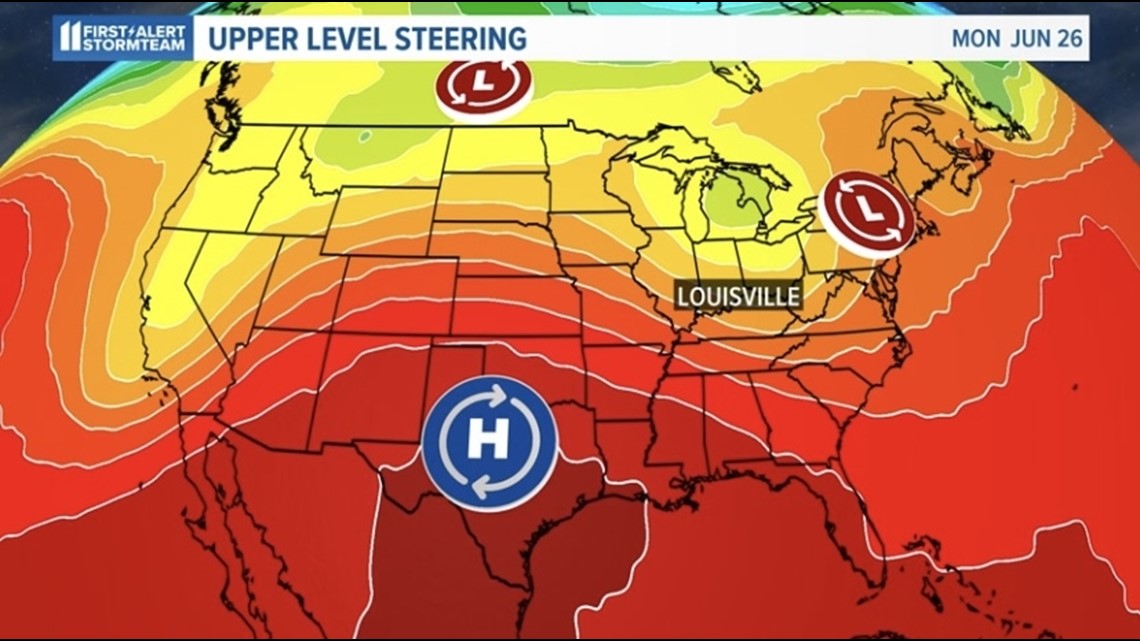 The third area of activity doesn't have a name yet, but could possibly become the fourth named tropical system of the season. A close eye will be kept on that storm over the coming days.
Make it easy to keep up-to-date with more stories like this. Download the WHAS11 News app now. For Apple or Android users.