Beshear has visited western Kentucky 41 times since deadly 2021 tornadoes
"I want them to remember the western Kentucky community and how many were lost."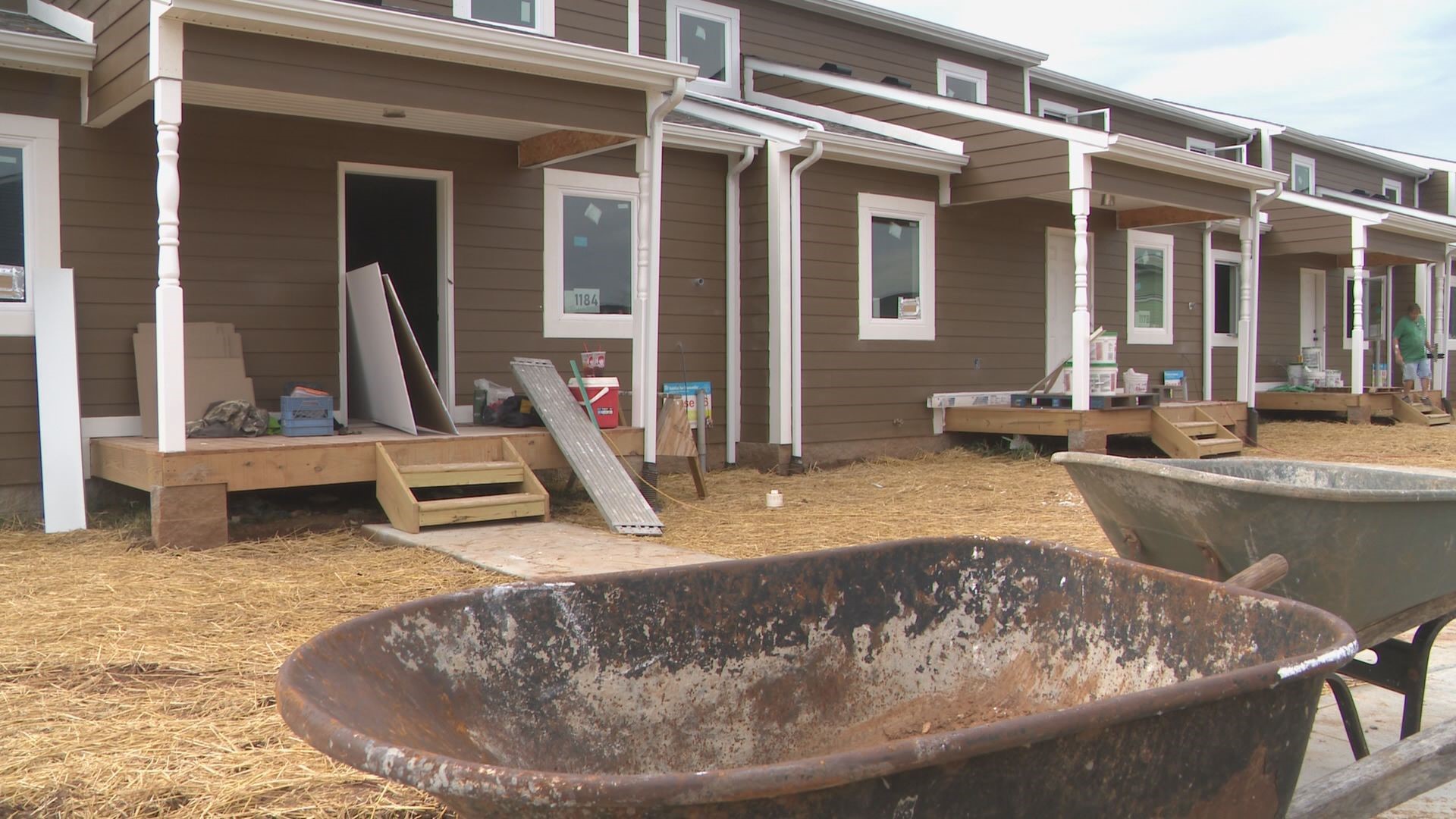 Habitat for Humanity homes is being built in what was a farm field.
Habitat for Humanity of Bowling Green's Rodney Goodman said the metro Louisville branch sent their entire construction crew down after the tornadoes hit.
These homes represent a new start for Mervat Wahba and Samy Sourial. They lived with their children on Moss Creek Avenue, a street in Bowling Green that took a heavy hit Dec. 10. They all survived.
Both Wahba and Sourial gave WHAS11 News a tour of their new home, and they know where everything is going when they move in.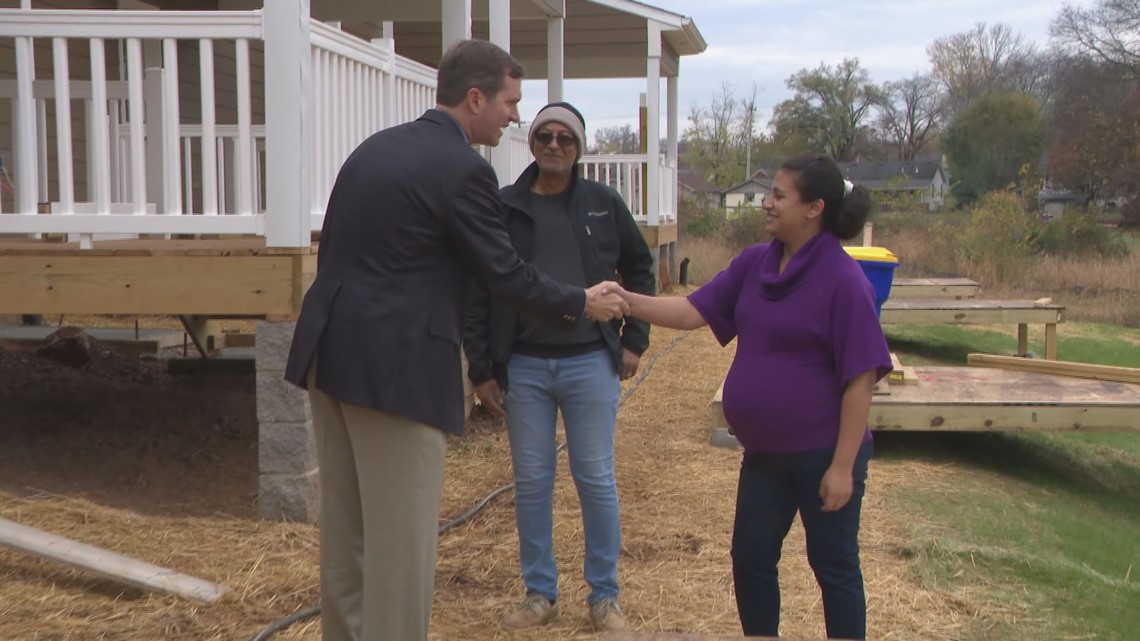 Gov. Andy Beshear knows them by name; this is his second visit to the street in two weeks.
"Just wanted to say hello, please tell your daughters I said hello too," he said to the two of them.
In October, Beshear visited with tornado survivors and others to celebrate those who will fill the 10 new Habitat for Humanity homes.
One-on-one with Kentucky governor
:
'We have not forgotten western Kentucky and we will not'
Beshear is being called "Kentucky's Disaster Governor;" he's dealt with everything from ice storms to the COVID shutdowns, to the tornado, to eastern Kentucky flooding.
Through every disaster, he said one thing has proven true – the first hour of information.
"Typically, you have a good idea of how hard it's hitting when it starts but you don't know how longs its gonna last," he said. "So, you know where to start deploying your resources. So, we knew beginning of the night that Mayfield was going to be hit."
But he emphasized he wants Kentuckians to remember one thing.
"I want them to remember the western Kentucky community and how many were lost. There are families still out there grieving and we need to be with them one year after and 10 years after," he said.
Beshear's office gave WHAS11 News his travel records, and they show the Governor has visited 41 times since that fateful night.
"We have not forgotten western Kentucky and we will not. Whether it was the initial outpouring of support, $52 million dollars poured into FEMA, Western Kentucky Tornado Relief Fund, it's helping build the house where we're sitting at right now and so many others," he said.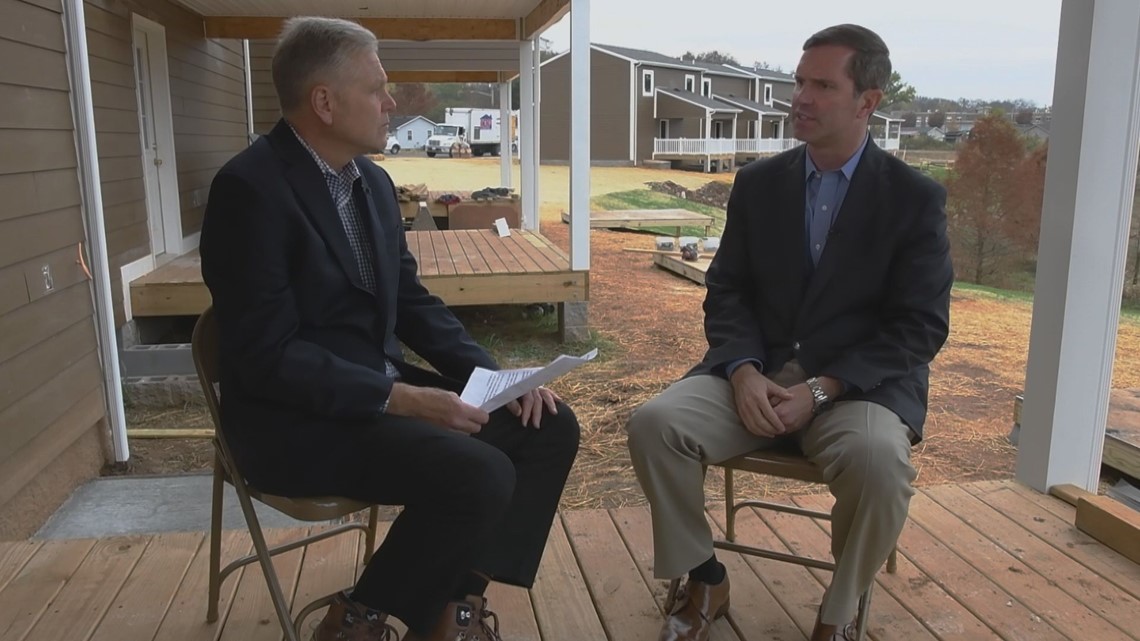 The money rolled into the fund from around the world, and it grew by the hour as the number of dead rose.
Beshear chose to take some of the early donations and pay for funerals.
"We have distributed about 40 of the 52 million and we did it in a number of ways. First, we paid for every funeral. Because the process otherwise you go through is reimbursement a year later. These families are grieving, and nobody should have to cut corners," he said.
As far as the Federal Emergency Management Agency (FEMA), Beshear made his frustration with FEMA known in its slow reimbursement to victims, both in western and eastern Kentucky. He said he intervened dozens of times, arguing with FEMA.
"I raised it, every call from the president and vice president, and we would see changes after that, with the FEMA administrator who takes every call," he said.
Bowling Green slowly recovering
:
'A storm isn't a storm anymore'
Both Goodman and Beshear brought up one thing – how people view storms now.
"We have kids down here that have lived through this and when it rains, that's a concern to them. A storm isn't a storm anymore," Goodman said.
People are shell-shocked; some are traumatized by the smallest of storms.
"Everyone in my home is scared," Sourial said. "Raining. Shower, everyone is scared. Me and my two daughters. But what can I do?"
The new homes have crawl spaces under the houses in the case of another tornado. The governor told WHAS11 News that special fortified storm shelters are planned for Bowling Green and other western Kentucky towns for people to take shelter during future storms.
But they aren't just building houses one year later; they are building a community.