LOUISVILLE, Ky. — Sunday morning saw patchy fog in a few locations which will burn off shortly after sunrise. Temperatures climb out of the 50s and 60s and into the 70s for the late morning. Highs today will be very warm, flirting with 90 degrees in the metro and into the middle/upper 80s outside of the city. More "popcorn thunderstorms" will develop later this afternoon with another threat for gusty winds and small hail.
There is a low end severe threat for tonight (level 2 of 5) with the main storm threats still being heavy rain, damaging wind gusts, and hail. The best area for severe weather will be west of I-65 after sunset, but a passing cold front will bring a chance for thunderstorms east of I-65 as well, but by that time the line should be weakening.
The first half of next week won't be as hot with highs in the upper 70s and low 80s. Dry Monday and Tuesday, but daily rain and storm chances return beginning Wednesday.
TONIGHT: Scattered thunderstorms, some stronger. Low: 62°. Wind: WNW 10 mph.
MONDAY: Early showers then sunny and comfortably warm. High: 79°. Wind: NW 10 mph.
TUESDAY: Sunny and warm. High: 83°. Wind: W 5 mph.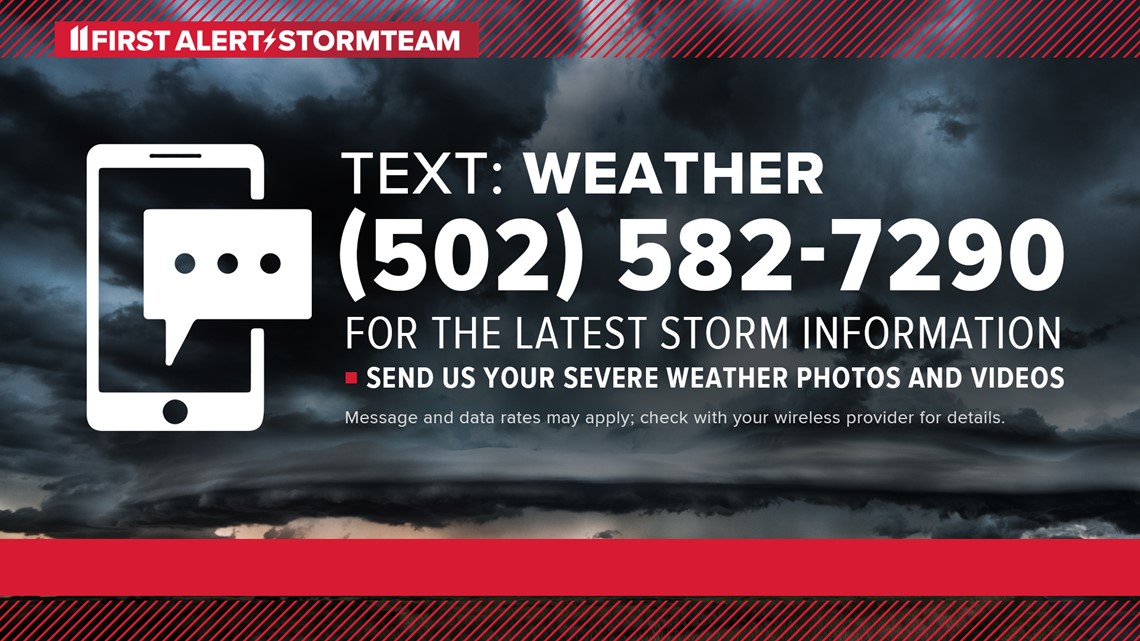 Make it easy to keep up-to-date with more stories like this. Download the WHAS11 News app now. For Apple or Android users.
Follow the WHAS11 First Alert Storm Team on Social Media:
Meteorologist Alden German
Meteorologist Chelsea Smith