LOUISVILLE, Ky. — We are less than a year away from the next total solar eclipse!
If you remember from 2017, solar eclipses occur when the moon passes between the Earth and the sun. This casts a full shadow that temporarily blocks the sun's light from reaching Earth.
Even though the moon is nearly 400 times smaller than the sun, it is 400 times closer to Earth. When the orbits line up just right, they appear the same size and the moon can block out the entire sun.
On April 8, 2024, a 115-mile wide swath of the U.S. will experience up to 4 minutes and 27 seconds of darkness in the middle of the day.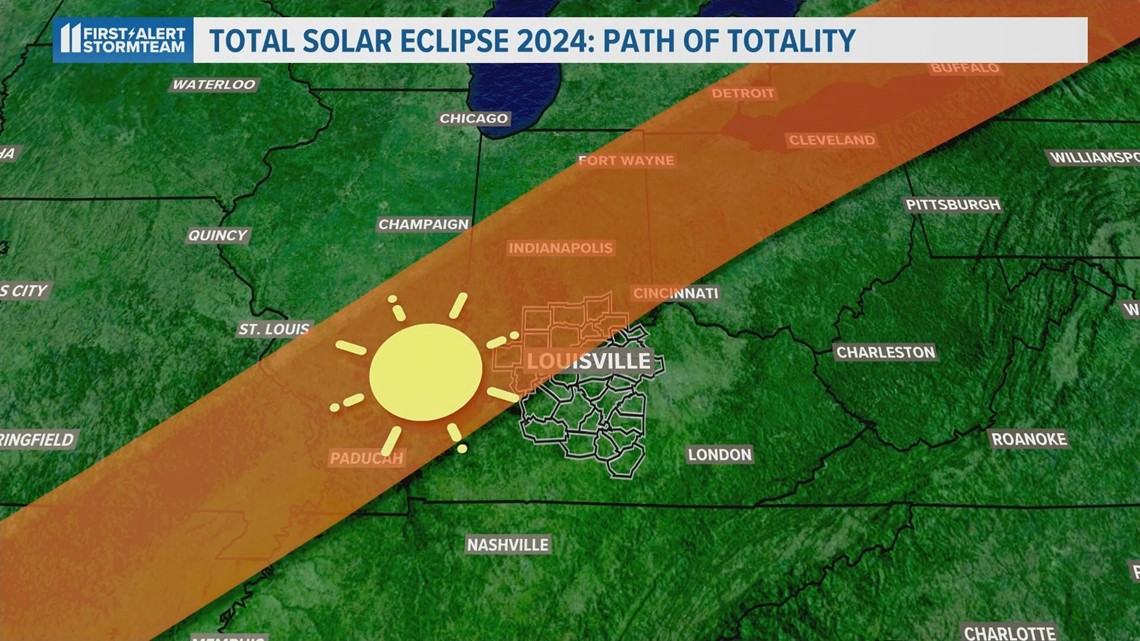 The path of totality stretches from Dallas, TX through portions of the Ohio Valley: including Paducah, KY; Evansville, IN; Cleveland, OH; and all the way up to northern Maine.
Outside of that path, you can still see a partial solar eclipse where the sun will appear as a crescent shape.
The total solar eclipse occurs near far western Kentucky and south central Indiana from 3:02 p.m. to 3:05 p.m.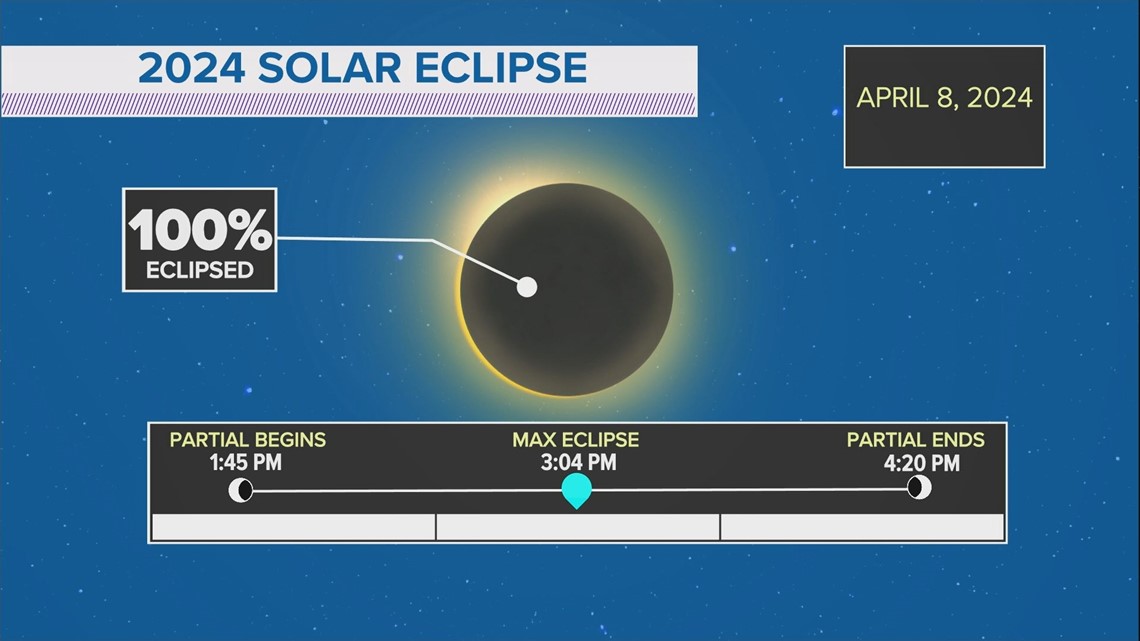 If you're wanting to travel to another city in the path of totality, you may want to plan ahead. Hotels and Airbnb's are likely to fill up well in advance.
If you miss it next year, you'll have to wait 20 years for the next one.
WHAS11 News will have regular updates leading up to the big event, so you and your family can be prepared, so stay tuned!
Make it easy to keep up-to-date with more stories like this. Download the WHAS11 News app now. For Apple or Android users.