LOUISVILLE, Ky. — We are in the dog days of summer and the weather is going to be active and wet over the next week with plenty of rain expected through mid-July. Keep your rain gear by the front door!
Daily rain chances forecast through at least next Wednesday
This weekend expected to bring pockets of heavy rain
Several inches of rain possible
Temperatures stay suppressed because of clouds and rain
Weather setup: Through this week we've started every day on a dry note with scattered popcorn thunderstorms in the afternoon. Thursday will continue that trend, but storm coverage this afternoon should be a bit more widespread, and we should also see thunderstorms lingering further into the evening compared to the past few nights.
Part of the reason for this is a cold front slowly dropping south from the Midwest. This front won't completely pass through until early Friday well to our south, where it'll hang out for much of the day.
This means Friday should be a drier and sunnier day for us, so tomorrow looks like the best day over the next several to enjoy the outdoors. Temperatures Friday (and through the extended forecast) will be warm, but tolerable for July as we only see highs in the middle 80s.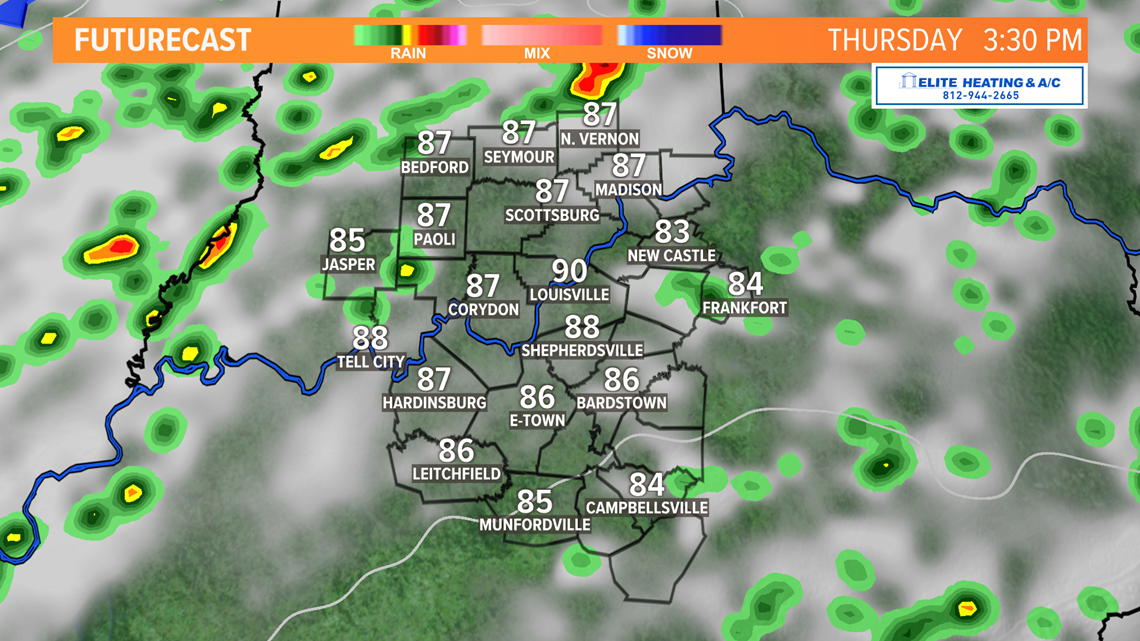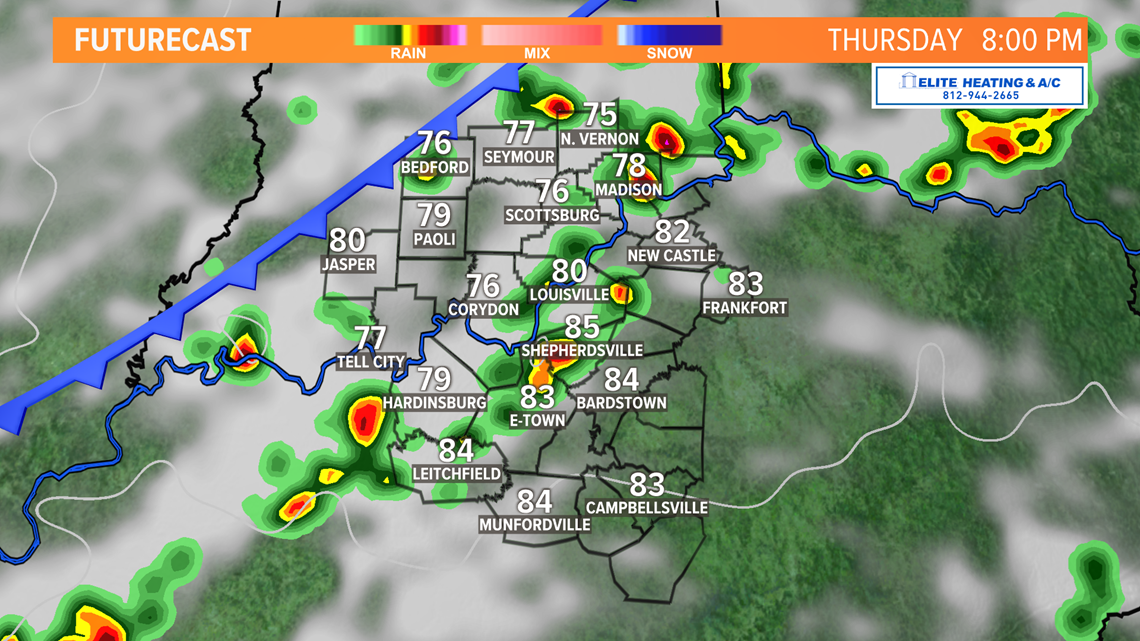 Our weekend looks soggy, so, unfortunately, it's not going to be the best weekend outdoors (unless you're a fan of rain activities!).
Late Friday into early Saturday the cold front to our south will begin lifting north as a warm front. That will allow for widespread rain to develop with embedded thunderstorms and pockets of heavy rain.
Temperatures Saturday will likely stay below normal in the low 80s because of abundant cloud cover. With the downward trend for temps, it wouldn't be surprising if some locations only rose as high as the upper 70s.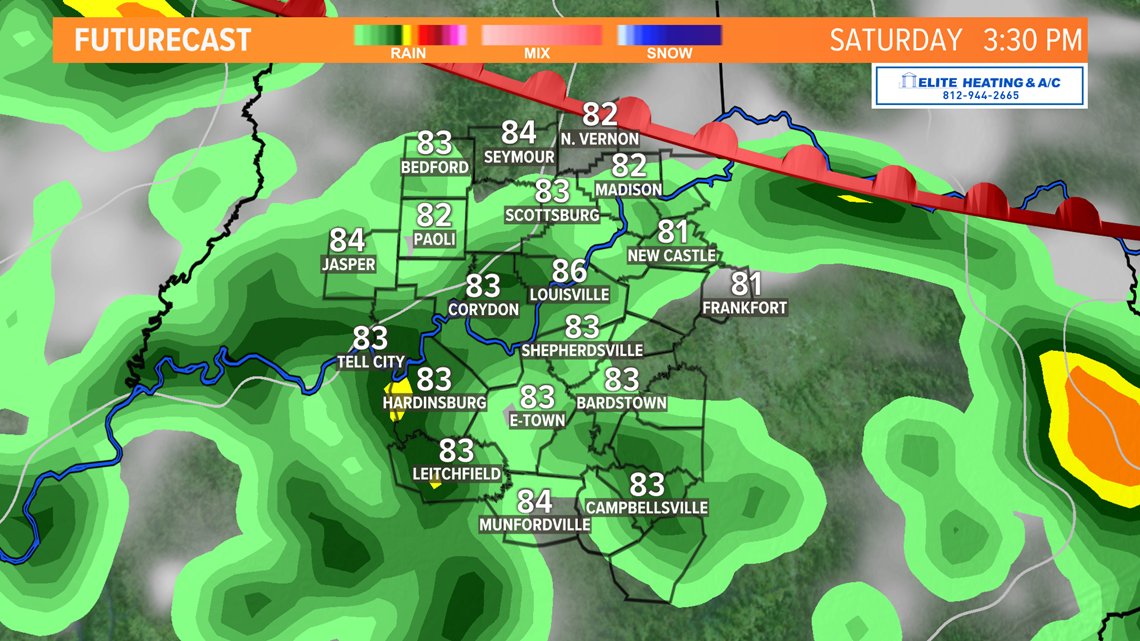 Why will it be so rainy? A cut-off low in the Midwest. There's a meteorologist saying of "cut-off low, weatherman's woe." Cut-off areas of low pressure tend to meander lazily and are not in any hurry to go anywhere.
Depending on the set up this can mean days of precipitation and clouds and that is precisely what we're forecasting.
Scattered showers and storms will persist through Sunday and into Monday.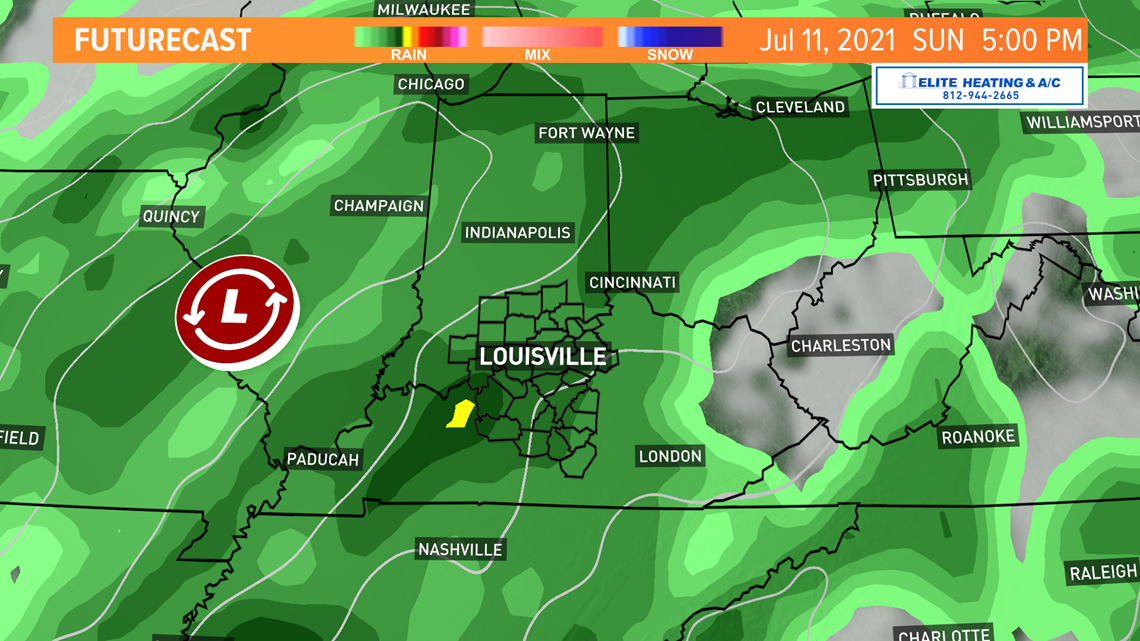 Long Term: Another cold front from the cut-off low will very slowly work its way eastward Monday through Tuesday. As the cold front moves east Tuesday, we will - you guessed it - see more scattered rain and thunderstorms.
This cold front will help keep temperatures a bit suppressed to start the week. We might start to see some changes to the forecast starting mid next week. As of now it appears like we'll see less rain, but still maintain daily chances for showers and storms.
Temperatures look to rebound to the upper 80s near 90 degrees, which is average for July.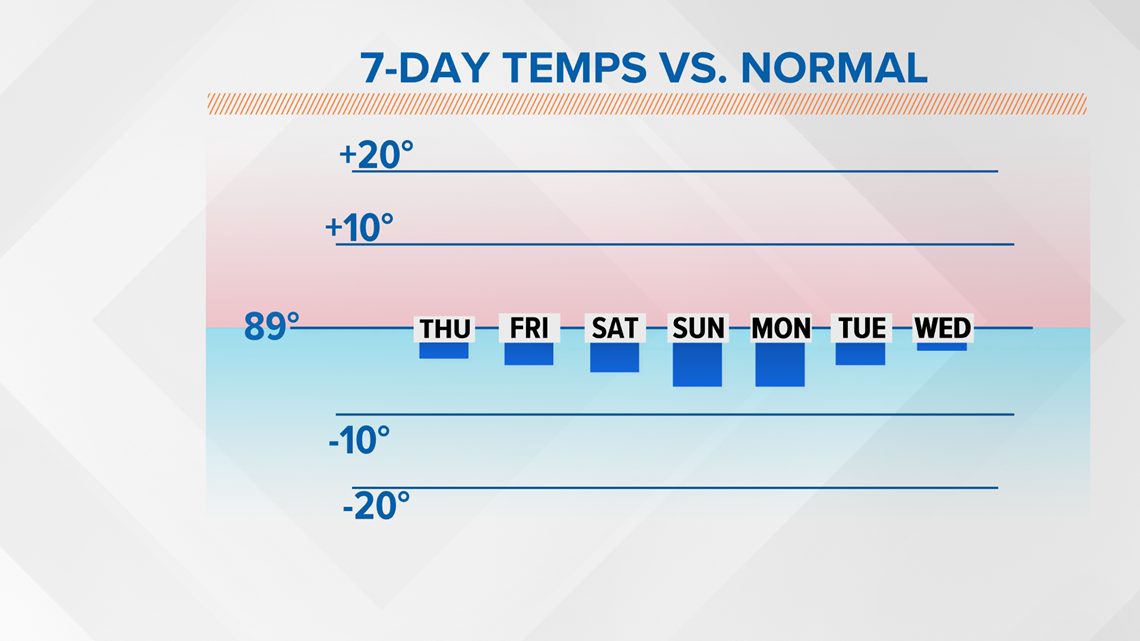 How much rain? That will largely depend on where you live. Southern Indiana currently looks to be in a better position to see more rain than south of the river, but everyone should have ample rain totals between 2" and 5" over the next seven days.
There will be some concerns for flooding during heavier times of rain. Don't forget to check your rain gauges daily!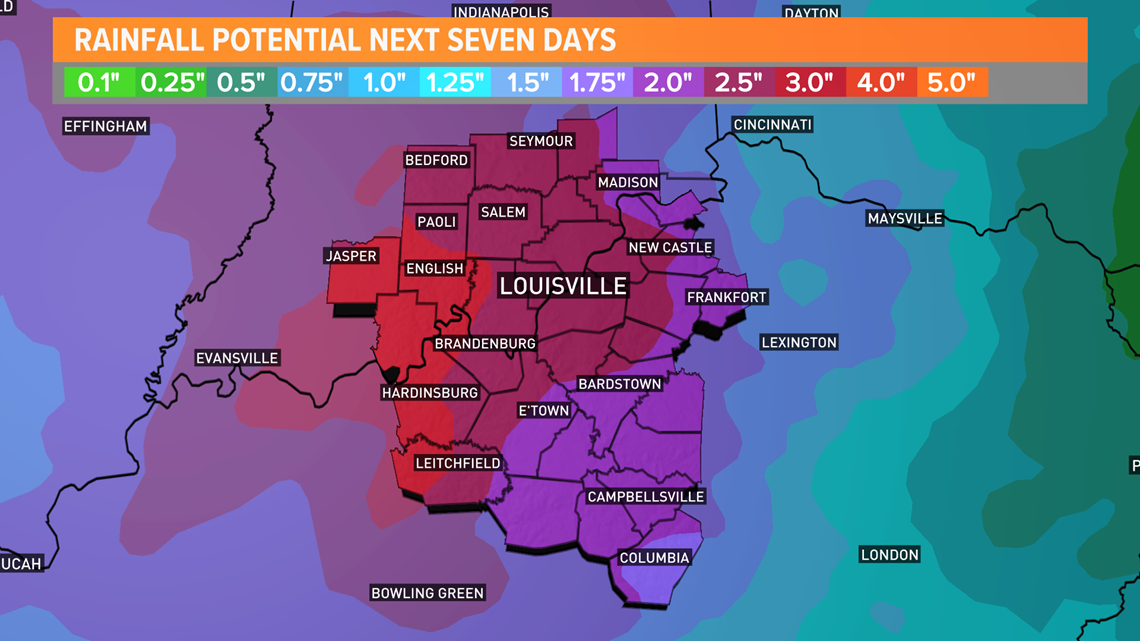 Make it easy to keep up-to-date with more stories like this. Download the WHAS11 News app now. For Apple or Android users.