LOUISVILLE, Ky. — After near record heat late last week and early weekend, we are enjoying some natural A/C across the region! Expect mostly cloudy skies this evening and overnight. Temperatures will fall from the upper 60s this evening into the middle 50s overnight. Remaining dry and cooler than average to kick off the work week. Expect partly to mostly cloudy skies on Monday. Temperatures will be in the lower 70s. It will be breezy as well.
Rain showers return to the forecast as soon as late Tuesday, but especially Tuesday night and Wednesday. They will be accompanied with warmer temperatures in the upper 70s to lower 80s mid-week, which is seasonable for our area in mid-May. Wednesday and Thursday especially look to be the soggy days.
By late week and into the upcoming Memorial Day weekend, signals point towards seasonable temperatures with dry weather. It's looking good, so far, for the unofficial start to summer!
TONIGHT: Mostly cloudy, mainly dry. Low: 54°. Wind: NW 5-10
MONDAY: Partly to mostly cloudy. High: 74°. Wind: NW 5-10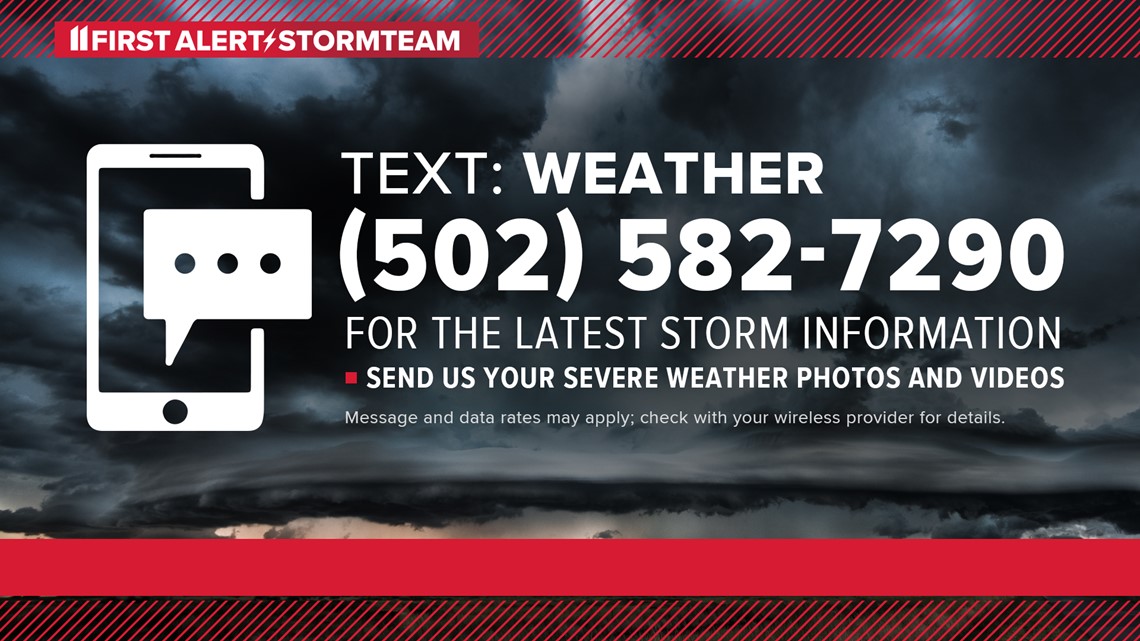 Make it easy to keep up-to-date with more stories like this. Download the WHAS11 News app now. For Apple or Android users.
Follow the WHAS11 First Alert Storm Team on Social Media:
Chief Meteorologist Ben Pine:
Meteorologist Reed Yadon:
Meteorologist Alden German:
Meteorologist Chelsea Smith: