LOUISVILLE, Ky. — Autumn has officially arrived here in Kentucky and Southern Indiana and Mother Nature followed suit with much cooler air moving in along with plenty of damp and dreary weather. With an upper-level low spinning over the Ohio Valley, light rain may continue into the early hours of Thursday.
The rain should eventually taper off and even with some cloudiness hanging around, you'll need the light jacket or sweater Thursday morning as temperatures drop into the mid to upper 40s. Winds will be brisk out of the west, gusting around 30 to 35 miles per hour so it will feel cooler than that. As the low pulls northward, expect the sunshine to return through the day with afternoon highs in the mid to upper 60s as breezy conditions persist.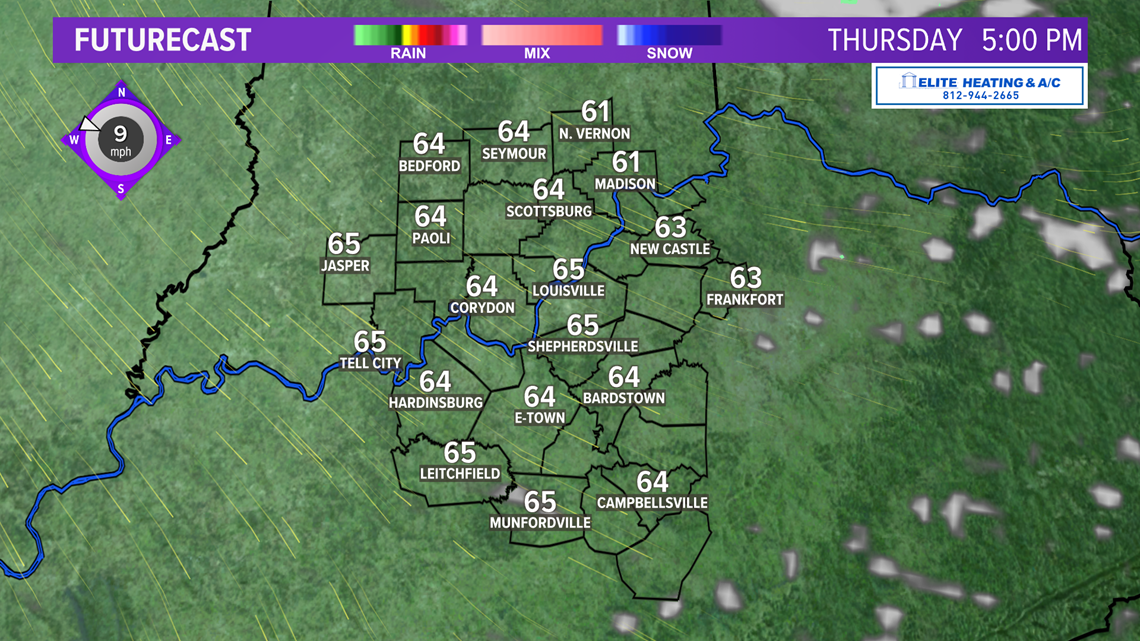 It looks like nice to finish out the week on Friday with lots of sunshine and highs recovering into the mid-70s. A fast moving front will drop in on Saturday so a few scattered showers will be possible as highs remain in the mid-70s. Tranquil weather continues to close out the weekend and into early next week as temperatures warm up into the upper 70s and low 80s so look for some early fall warmth to be back in the mix to begin the first full week of autumn.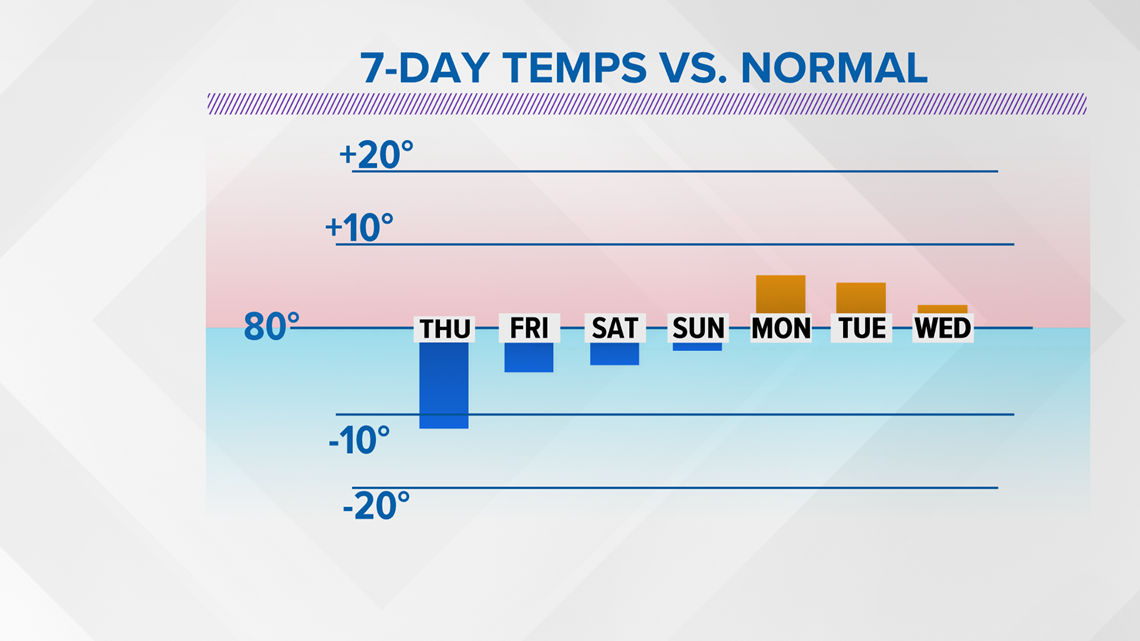 TONIGHT: Rain ends, breezy and chilly! Low: 49°. Wind: W 10-20 mph.
THURSDAY: Chilly early, then mostly sunny and pleasant. High: 68°. Wind: W 10-15 mph.
FRIDAY: More sunshine and very nice. High: 75°. Wind: SW 5-10 mph.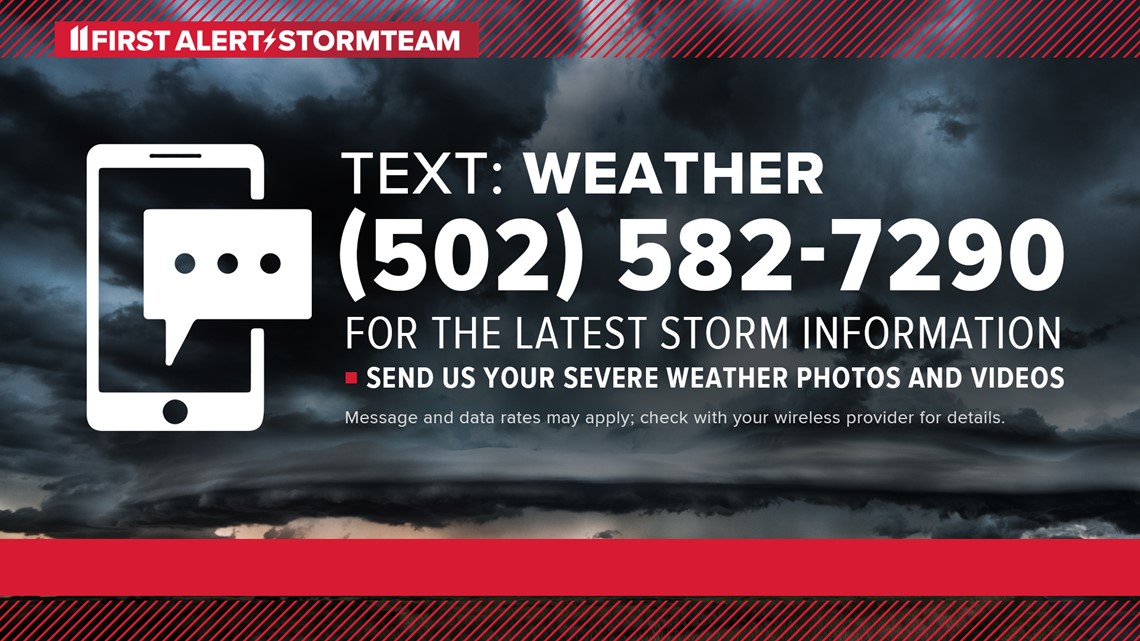 Make it easy to keep up-to-date with more stories like this. Download the WHAS11 News app now. For Apple or Android users.
Follow the WHAS11 First Alert Storm Team on Social Media:
Meteorologist Alden German
Meteorologist Matt Rudkin