LOUISVILLE, Ky. — Thursday night will begin dry, but after midnight a strong cold front will push south through the Ohio Valley and allow for some light snow showers to develop. Accumulations will be minor, generally half an inch or less. Highest totals are likely along and south of the Parkways where ½" to ¾" may fall. It'll be cold (no surprise) as we see temperatures fall into the lower/middle 20s Friday morning.
Bundle up Friday and Saturday…it's going to be blustery, especially tomorrow. Highs struggle to reach 30 degrees underneath a mostly cloudy sky and a northerly wind 10-20 miles per hour, gusting up to 25 miles per hour at times. This will cause "feels-like" numbers to be in the teens all day. Remember your pets! Don't leave them outside.
Sunshine returns Saturday but temperatures don't recover as we'll still fight to reach the 30° mark. The winter thaw begins Sunday! We'll warm to near 40° with a partly sunny sky and breezy southerly winds. Next week will be the warmest stretch of weather we've had for a while as the thermometer climbs into middle, possibly even upper 50s! Wet weather appears likely for the latter half of next week.
TONIGHT: Clouds increase, a few flurries late. Low: 26°. Wind: WNW 5-10 mph.
TOMORROW: Blustery, spotty flurries. High: 32°. Wind: NW 10-20 Gusting 25 mph.
SATURDAY: A cold, blue sky. High: 30°. Wind: SW 5 mph.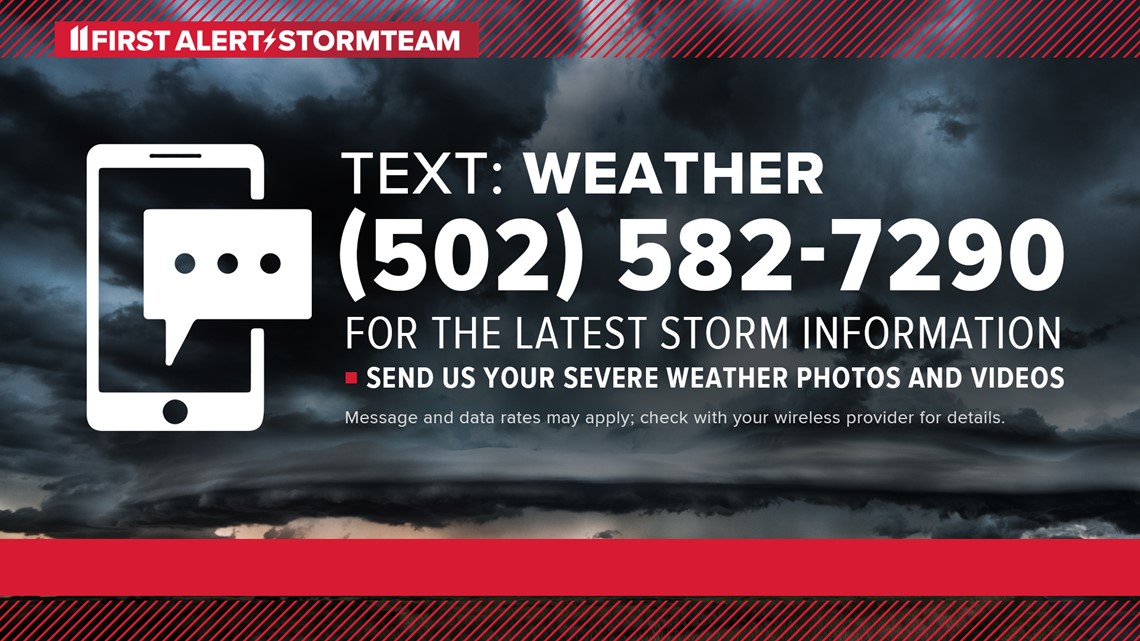 Make it easy to keep up-to-date with more stories like this. Download the WHAS11 News app now. For Apple or Android users.
Follow the WHAS11 First Alert Storm Team on Social Media:
Meteorologist Alden German
Meteorologist Chelsea Smith