LOUISVILLE, Ky. — Slightly better weather to close out the weekend. Sunshine early will give way to increasing clouds ahead of another wave of upper level energy. Highs this afternoon will be warmer than yesterday but still below average in the low to mid 60s. Moisture with this system is limited, so there is a shower chance this evening. Rainfall amounts i will be very light.
The new week begins with sunshine and highs in the upper 60s tomorrow, warming to the low 70s Tuesday. From this point a few surprises are coming up. A strong cold front crosses the viewing area Tuesday night bringing a good chance for showers overnight. Early Wednesday as the cold Canadian air catches up to the moisture it looks like some wet snow could mix in with the rain. Highs Wednesday will top out 20 degrees below average in the upper 40s. Early Thursday morning a freeze is possible as temperatures drop into the low to mid 30s. Friday and Saturday highs warm to the mid 60s with a chance for showers late Friday into Saturday.
Cold Canadian air arriving Wednesday!


SUNDAY: Sunshine giving way to increasing clouds, with a shower chance late. High: 64°. Wind: NW 5-10 mph.
TONIGHT: Chance for showers, maybe a thunderstorm. Low: 43°. Wind: W 5 mph.
MONDAY: Mostly sunny and milder. High: 69°. Wind: SW 5-10 mph.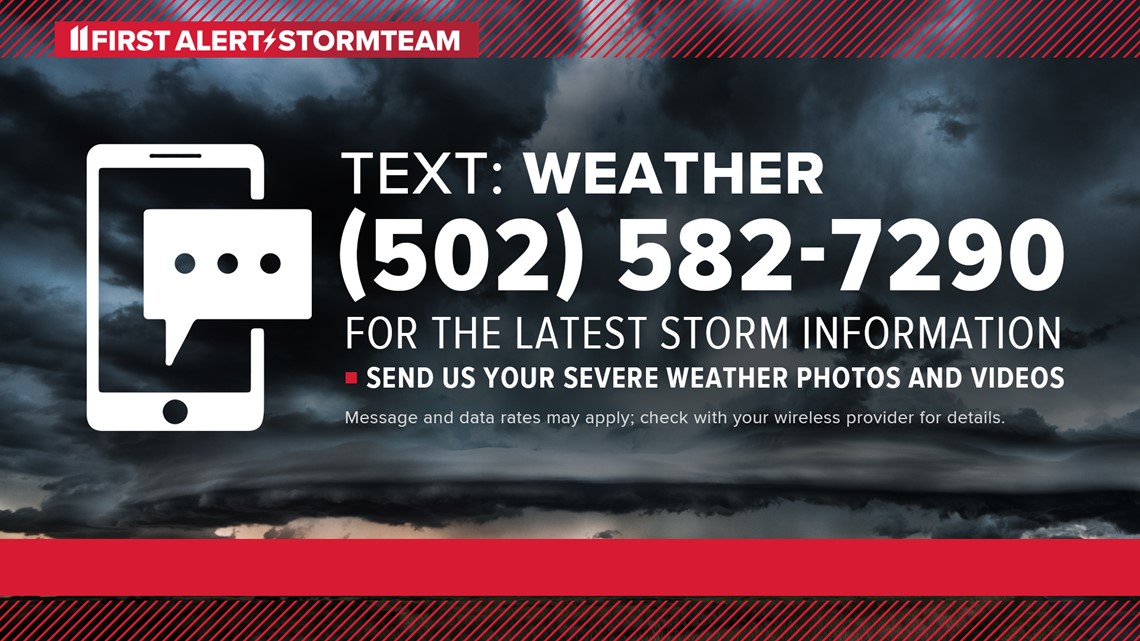 Make it easy to keep up-to-date with more stories like this. Download the WHAS11 News app now. For Apple or Android users.
Follow the WHAS11 First Alert Storm Team on Social Media:
Meteorologist Alden German