LOUISVILLE, Ky. — It's been a cloudy and cold start to the week. Highs are in the low to mid-30s, but wind chills will remain in the 20s. It will be partly cloudy tonight, with lows in the low to mid-20s.
Tuesday will be the pick of the week! It will be mostly sunny throughout the day, with highs in the upper 40s.
Wednesday is a day to keep your eye on. A cold front will produce rain for the first part of the day. Before the rain moves out, there will likely be a switch over to snow as arctic air trails the front.
While we are still dialing down the exact timing of that switch and where it will occur, snow could impact the evening commute.
Right now, we are going with up to 2" of snow possible for all of Kentuckiana.
Get ready for a very cold end to the week. Highs will be in the 20s and low 30s. Starting Thursday morning through Saturday morning, lows will be in the teens but will likely feel colder.
TONIGHT: A few clouds and cold. Low: 25°. Wind: W 5-10 mph.
TUESDAY: Partly sunny, breezy and milder. High: 49°. Wind: S 10-15 mph.
WEDNESDAY: Rain switching to snow. High: 46° Wind: W 10-15 mph.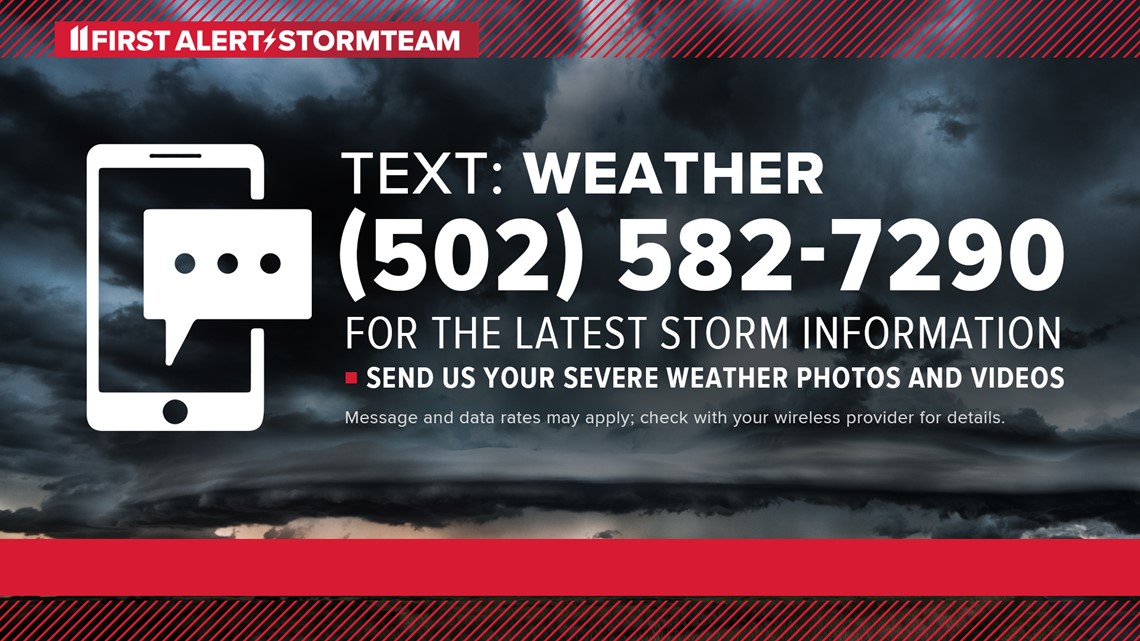 Make it easy to keep up-to-date with more stories like this. Download the WHAS11 News app now. For Apple or Android users.
Follow the WHAS11 First Alert Storm Team on Social Media:
Meteorologist Alden German
Meteorologist Chelsea Smith