LOUISVILLE, Ky. — TGIF! We have a mostly clear sky to start our Friday and mild temperatures in the 60s. We'll warm up through the 60s and 70s this morning and early afternoon before topping out in the lower and middle 80s again underneath a mostly sunny to partly sunny sky and predominantly dry conditions. Light wind from the south.
Overnight clouds will increase and spotty showers will be possible toward sunrise, particularly south and west of Louisville. Partly sunny with warm and humid temperatures Saturday (and Sunday) afternoon. A few popcorn thunderstorms may fire off, but I suspect we'll largely stay dry so plans for the final weekend of summer look ok, just keep an eye on the sky.
The closing days of summer will be active and wet. Scattered rain and thunderstorms anticipated to start the new week with heavy rain possible at times. The clouds and rain will keep temperatures down only in the low 80s in Louisville, but that's average for this time of the month. A cold front sweeps through Wednesday and behind it – right on cue – cooler fall temperatures. The second half of the week looks sunny, dry, with mild highs in the 70s and cool lows in the 50s, possibly 40s for a few spots!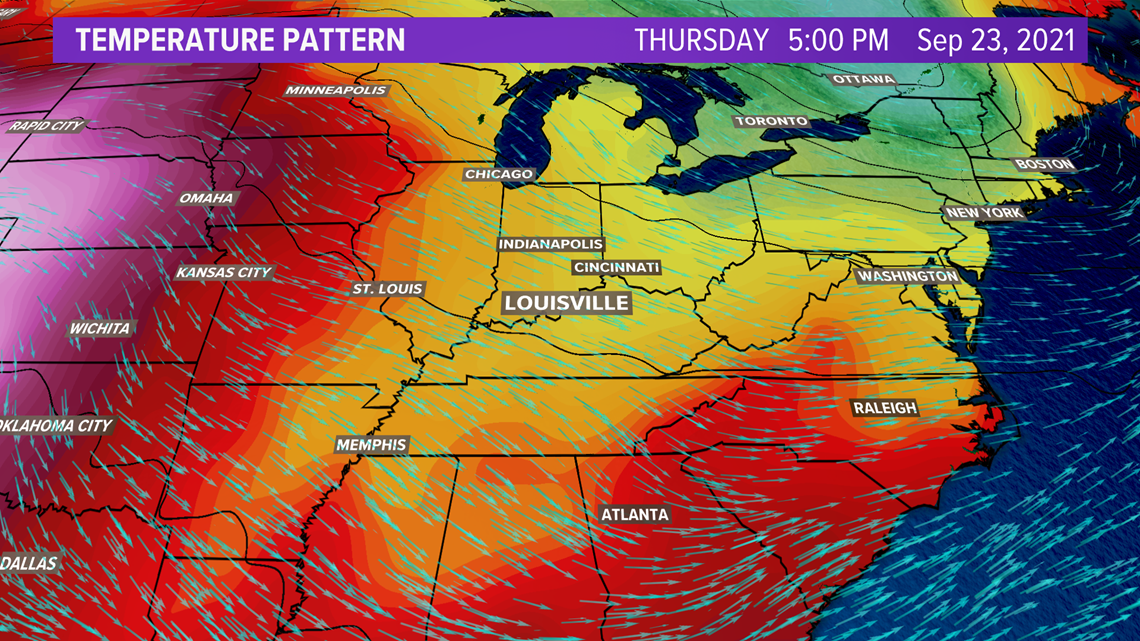 TODAY: Mostly to partly sunny. High: 86°. Wind: S 5 mph.
TONIGHT: A few showers/storms toward sunrise. Low: 69°. Wind: Light & Variable.
SATURDAY: Partly cloudy with a few afternoon storms possible. High: 87°. Wind: E 5 mph.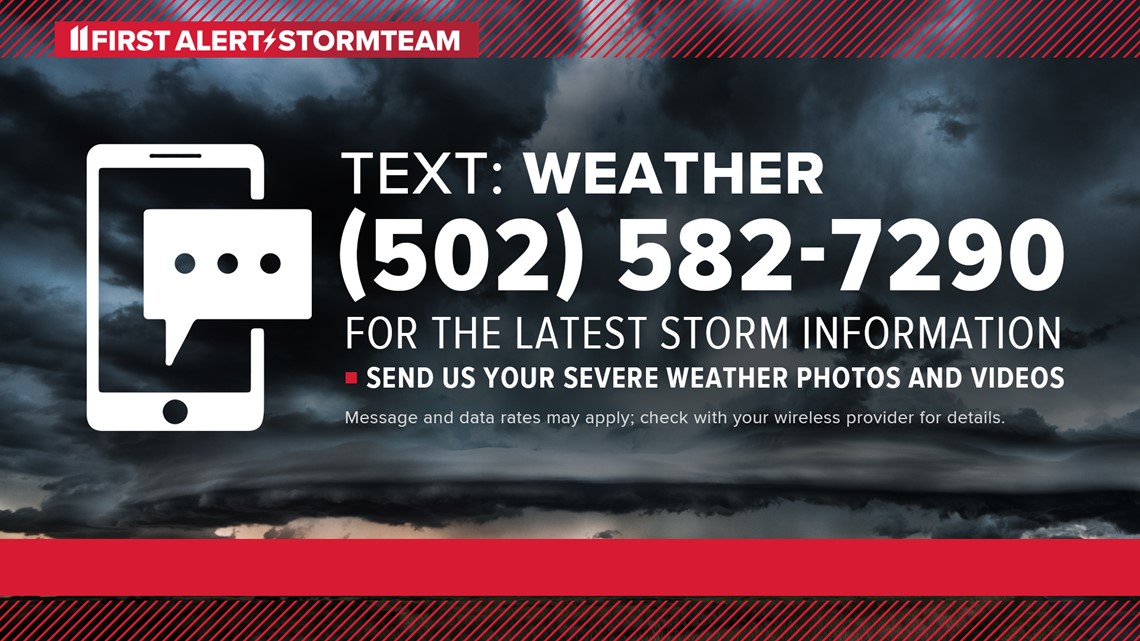 Make it easy to keep up-to-date with more stories like this. Download the WHAS11 News app now. For Apple or Android users.
Follow the WHAS11 First Alert Storm Team on Social Media:
Meteorologist Alden German
Meteorologist Matt Rudkin