LOUISVILLE, Ky. — Storms will likely pick up later this afternoon and evening. Areas that can clear out and see some sunshine will have a better chance for storms to develop. A few storms could be on the strong to severe side.
The main threat is damaging wind gusts. Right now, we are seeing some clearing west of I-65. The cold front will pass later tonight, and rain/storms will be clearing by tomorrow morning. While the better threat of a brief spin-up tornado is to the north and south of us, it can't be ruled out.

Get ready for a big drop in temperatures, and you will notice in the morning as morning lows drop to the upper 40s and low 50s. While highs will climb to the low 60s, it will feel cooler due to a brisk northwest wind gusting up to 20 mph. There will be plenty of sunshine throughout the weekend.
Next week high temperatures return to the low 70s. The next chance for rain will arrive later in the week, which will help cool temperatures back down into the 60s.
TONIGHT: Storms and showers ending overnight, breezy and cooler. Low: 51°. Wind: NW 15-30 mph.
SATURDAY: Clearing skies, breezy and cool. High: 62°. Wind: NW 10-20 mph.
SUNDAY: Mostly sunny and cool. High: 67°. Wind: W 5-10 mph.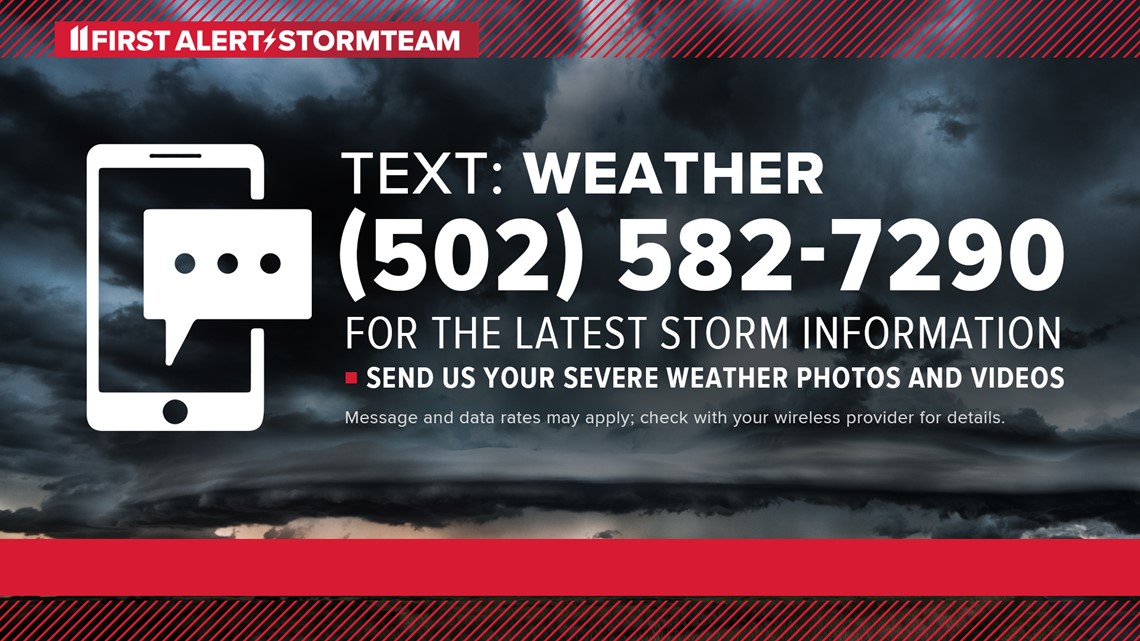 Make it easy to keep up-to-date with more stories like this. Download the WHAS11 News app now. For Apple or Android users.
Follow the WHAS11 First Alert Storm Team on Social Media:
Meteorologist Alden German
Meteorologist Chelsea Smith