LOUISVILLE, Ky. — Our wild week of weather continues this morning with temperatures running over 30 degrees colder in the pre-dawn hours compared to Monday. It'll be a cold and cloudy day with highs only in the lower and middle 30s across the region. Any morning sunshine will quickly give way to clouds. Thankfully, winds will be light so wind chill values will be fairly minimal.
Snow is possible late Tuesday night generally before sunrise Wednesday. Only minor accumulations possible on elevated and grassy surfaces along and north of I-64 of half an inch or less. Any snowfall won't last long as highs Wednesday return to the middle 40s.
Breezy conditions return starting Thursday lasting through Saturday as another dramatic warm-up begins. Highs Thursday return to the upper 50s with a slight chance for late rain showers, then climb further into the upper 60s and low 70s Friday! Rain is looking more likely Friday and almost a certainty through Saturday with thunderstorms possible. After rain ends Saturday night, we might get enough cold air for a light wintry mix.
TODAY: Cloudy and cold. High: 36° Wind: Light North.
TONIGHT: Light snow north of I-64, little-to-no accumulation. Low: 28°. Wind: Light & Variable.
WEDNESDAY: A few light snow showers before sunrise, then clearing and chilly. High: 46° Wind: W 5.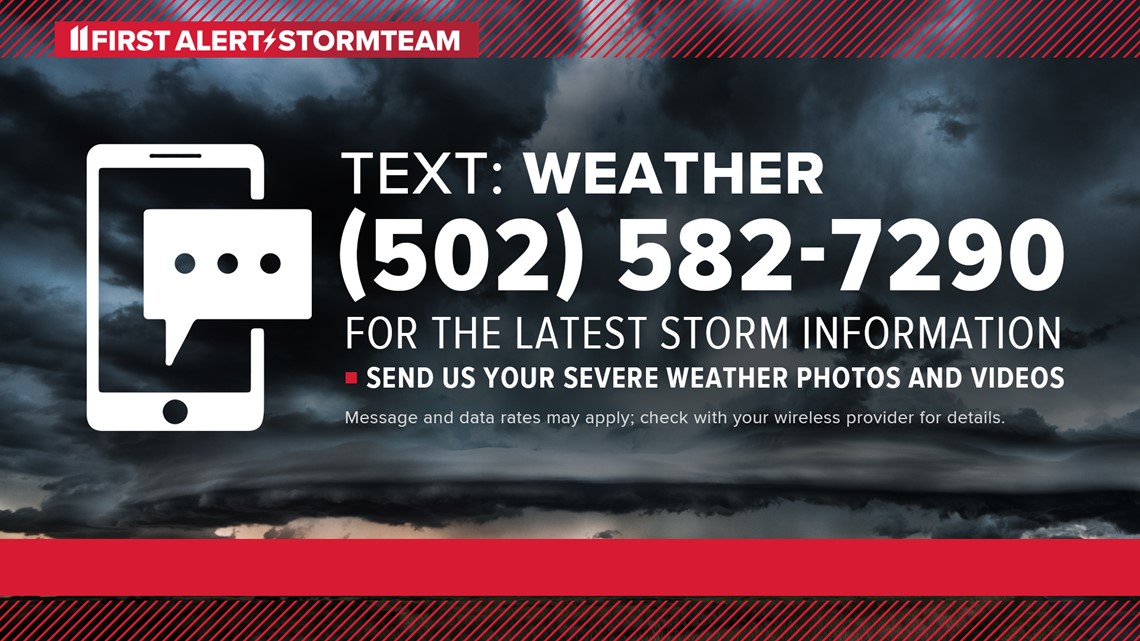 Make it easy to keep up-to-date with more stories like this. Download the WHAS11 News app now. For Apple or Android users.
Follow the WHAS11 First Alert Storm Team on Social Media:
Meteorologist Alden German
Meteorologist Chelsea Smith