LOUISVILLE, Ky. — The Louisville Zoo received $10 million in one-time funds from the General Assembly on Sept. 22 to construct the Kentucky Trails Habitat.
This line item is a first for the local zoo. Zoo representatives said the habitat will celebrate the wildlife and cultural heritages of Kentucky.
For the first time the zoo will feature large herds of bison and elk, flocks of turkeys and cranes, an "Upland South Safari" experience, a Rickhouse Hall restaurant for guests and catered evening events, paddle boats on the lake, local bourbonism and a bison encounter.
"Our exposure to the outdoors enriches our lives and this safari experience will bring our state's natural history and these amazing animals to families and children from all over the state and around the world right here in Louisville," Senate Majority Caucus Chair Julie Raque Adams said. "Animals bring laughter and joy to our lives and I'm excited for the education and learning that will take place in such a fun and informative way."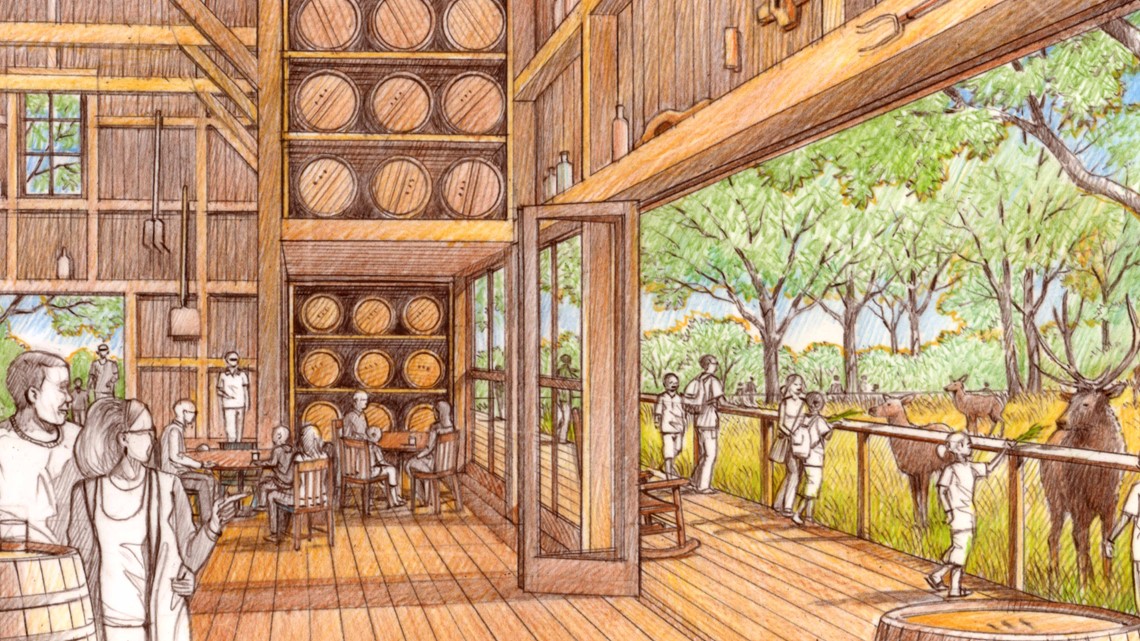 The zoo currently exhibits more than 1,100 animals on 130 acres of natural settings, representing zoogeographical areas.
Their mission is to "better the bond between people and our planet" by providing high quality care for animals, a memorable experience for visitors and leadership in conservation education.
"We look forward to working with all our supporters to see this project to completion for the sake of our wildlife and wild places. All species are interesting, and all creatures have their unique stories," Louisville Zoo Executive Director Dan Maloney said. "We are so excited to showcase our region's wildlife and to inspire our guests to cherish and protect America's amazing animals."
Make it easy to keep up-to-date with more stories like this. Download the WHAS11 News app now. For Apple or Android users.