LOUISVILLE, Ky. — Some parts of the country are reporting an increase in coronavirus cases among the younger age groups. Those trends are true here at home too.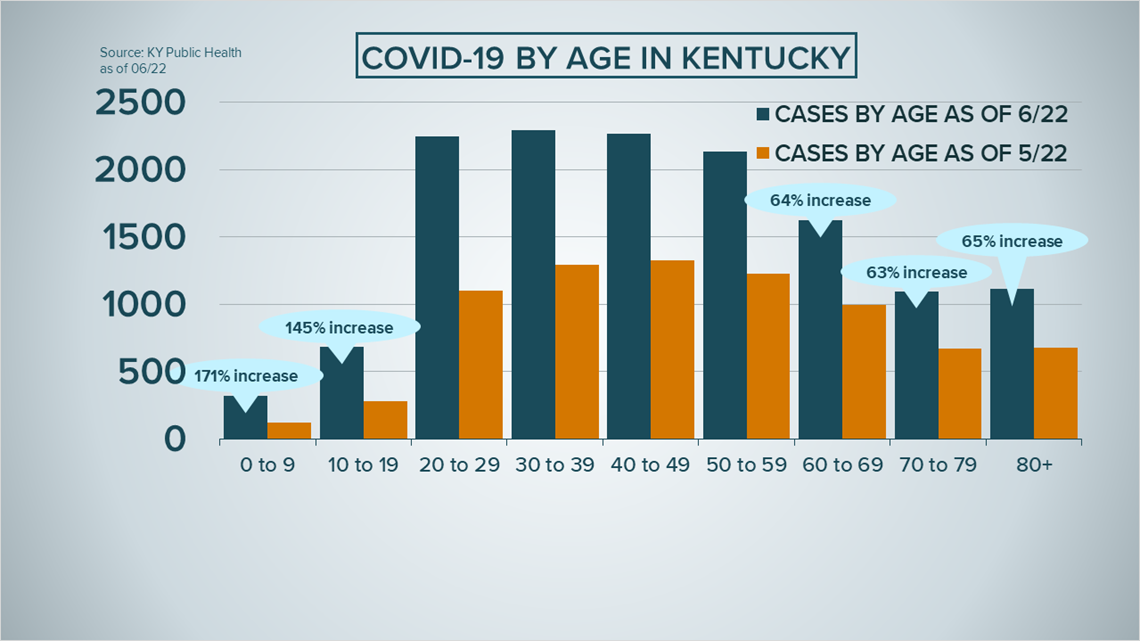 This graph compares cases by age today -- the blue bars -- with the rates about a month ago on May 22 -- the orange bars.
In the Commonwealth, you'll notice the largest increases in cases are among the youngest Kentuckians at 171% for those under 10 and 145% for between 10 and 20 years old.

As a note, back in May the state was not providing the exact breakdowns when cases where more than 1,000. So we did not include the exact calculations for those age groups.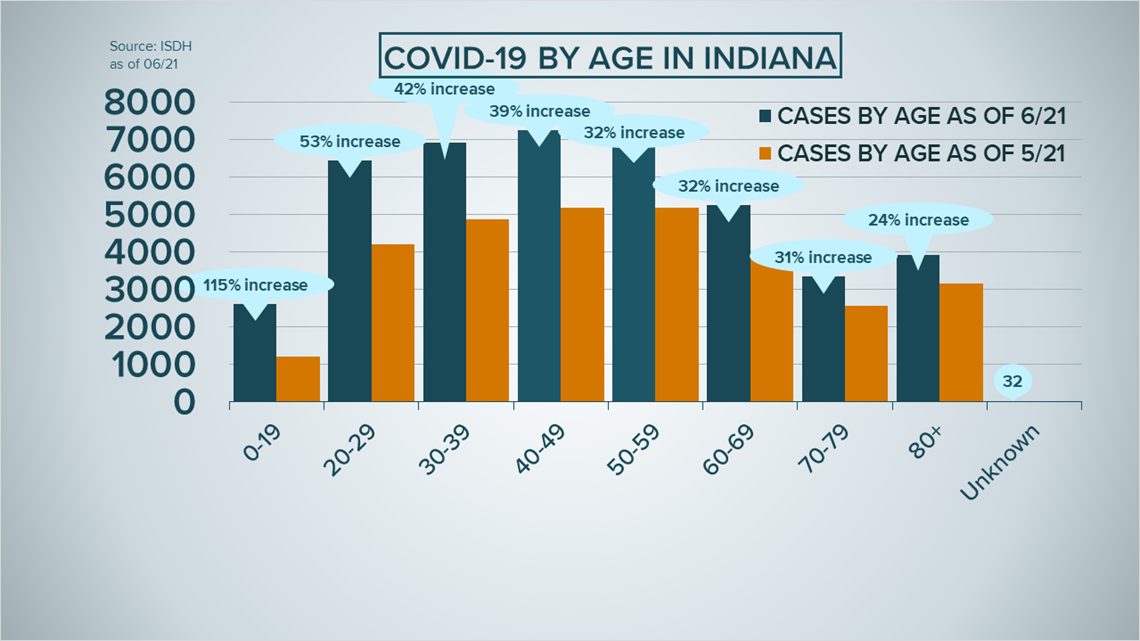 Indiana officials break down the age groups a little differently -- you'll notice that along the bottom.
Again, the two largest increases among those in the youngest age groups.

Cases for those under twenty soar to 115% over the past month.

While younger people are at a lower risk of death these trends are showing the virus is still spreading and younger people could pass it along to those in the higher risk category.
The FOCUS team will keep crunching the numbers to give you the context to make decisions on what is best for your family.
If you have a question or want us to dig into a particular data point, let us know.
Send us an email, focus@Whas11.com.
►Make it easy to keep up-to-date with more stories like this. Download the WHAS11 News app now. For Apple or Android users.