LOUISVILLE, Ky. — Federal guidelines recommend a 14-day decrease in cases before moving through phases of reopening and increasing capacity at businesses and gatherings. In the past two weeks, Kentucky and Indiana have not seen a decrease in new cases. Let's take a deeper look at the numbers.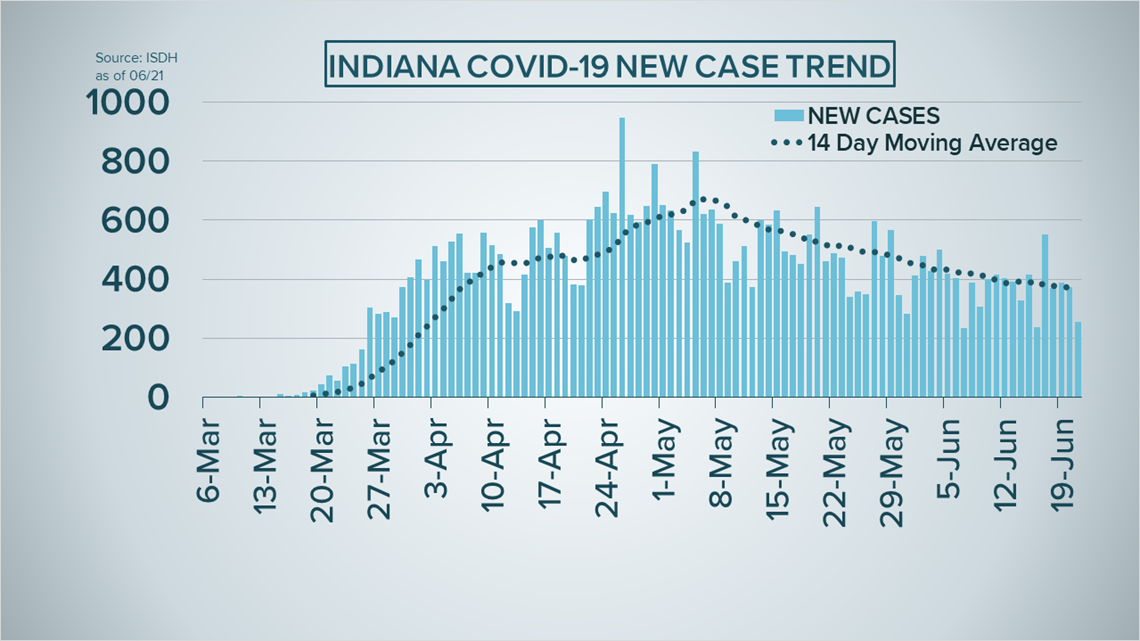 The blue bars along the bottom show new cases each day and that dotted trend line is tracking the trajectory based on a 14-day average.
The good news is that the dotted trend line has declined since the Hoosier state hit all-time highs in April and May.
Keep following that dotted line to the far right, and you'll notice that decline has stalled over the past 14-days as the average number of new cases reported daily continues to climb to about 374 new cases a day.
As a reminder, the last bar on the right is showing a decline but with less lab reporting over the weekend and we expect that number from the Health Department to increase as more reporting comes in.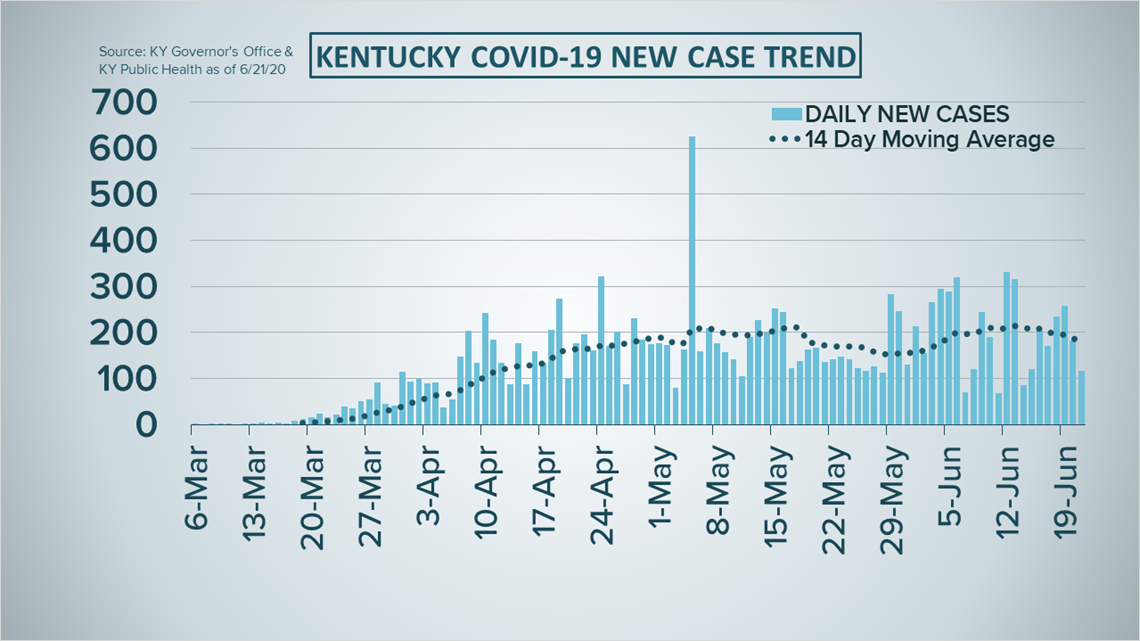 Turning to Kentucky, you can see a similar story over the past two weeks. You'll notice the dotted trend line is more of a wave than a steady decline.
In June, we've seen daily new cases continue to rise with the 14-day average is at about 189 new cases in the commonwealth daily.
Remember, what we're seeing on these graphs is more representative of what our community was seeing two weeks ago. So we'll keep an eye on things.

If you have a question or want to see us dive into a particular data point, send us an email at focus@whas11.com.
►Make it easy to keep up-to-date with more stories like this. Download the WHAS11 News app now. For Apple or Android users.