At the adventurous age of 17, Jessica Wallace made the choice to leave what she knew for something different.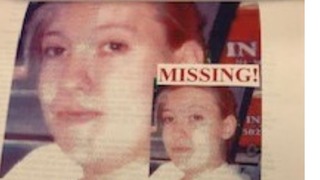 In 2001, she ran away from state custody at the Home of Innocents in Louisville to stay with a friend in Taylor County.
For two years, no one hears from here. No one sees her.
Then, her bones were discovered scattered in the woods by a man looking for Indian rocks.
We wanted to know what drove her to run away, what were her last days like and why this case went cold.
Could the killer get away with killing a runaway?
Chapter One | Time and Distance
The time and distance from where Wallace's remains were found and where she once lived initially drew us to this case.
We started with the profile of the case posted on the Kentucky State Police website and then reached out to police to learn more.
We were unable to reach Wallace's family, but we were able to track down the woman that gave scattered bones a name.
Dr. Emily Craig worked for the state as a forensic anthropologist but now works for as a regional specialist for a national organization called NamUs.
She invited us to her house in Georgetown, painting a picture of how she pieced the bones together to create a human profile.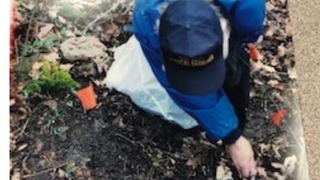 "When I worked a scene I had one rule -- if you see bone, leave it alone." Craig said. "You don't need all of the remains, you just need the right ones."
This case was one of the first of its kind -- it was one of the first times this technic and technology pooled data to get a match.
While the discovery was an important step, the journey into Wallace's story was just beginning.
Chapter Two | Time Erases Tracks
The team traveled south towards Columbia to talk with Kentucky State Police Detective BJ Burton.
Burton said that because they believe the body went undiscovered for two years, there was very little evidence. Only a small trail gave detectives any clues.
"There was lack of any clothing remnants at the scene, which from my conversation with Emily Craig she feels like there should have been some kind of clothing remnants," Burton said.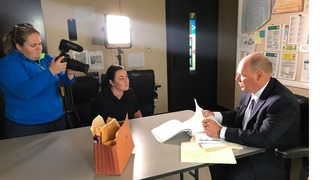 KSP has almost 300 missing person cases, but Burton explained that because Wallace had an irregular pattern, a habitual runaway, their case started late.
Rumors swirled that Wallace went away to Florida. When she turned 18 and adults not believed to be in danger are allowed to run away.
By the time her remains were found, police had to retrace their steps, leaving little clues.
Chapter Three | Last Known Locations
Burton said Wallace had started dating a guy around her age at the time.
Wallace was picked up by her boyfriend's cousin and taken to a mobile home on the last day she was seen.
"My guess is after she went to that initial residence where she was going to hang out until the boyfriend gets off work...she's kind of just bumming around, looking for someplace other to go and hang out," Burton said.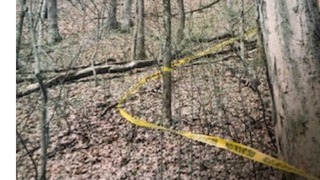 He said the woman that lived at the home was pregnant and did not want to hassle with a runaway.
Wallace was last seen walking down a Slate Creek Road on the Marian and Taylor County Line -- the same road her remains would be found.
Burton led us to the area she was found and the pavement turned to gravel.
The woods where thick, the leaves on the forest floor where deep.
As we road along the ridge line, we all realized it would be very unusual for a teenage girl to walk off on the gravel road into the woods alone.
Chapter Four | Make up for Lost Time
Kentucky State Police classified this as a homicide, but the cause of death is still under investigation.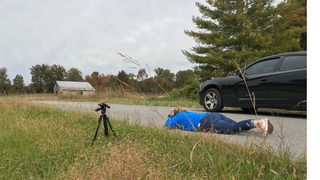 "In some cases when you find skeletal remains there's obvious indicators that it was foul play- if you find evidence of a gunshot wound or stab wounds, blunt force trauma," Burton said.
But none of those indicators were found on Wallace's remains.
Burton said he is not sure that Wallace was murdered, pointing to an anonymous call Wallace's mother received after she went missing.
The voice on the other line said 'your daughter died.'
Detective Burton thinks the use of 'died' instead of 'was killed' is key.
Chapter Five | Help Solve My Case
Police believe someone out there has the missing piece of information to close this case.
If you have any information, please call Kentucky State Police at (270) 384-4796.
Read Jessica Wallace's story here.