Ian made landfall in Cuba early Tuesday morning on the western half of the island as a Category 2 hurricane and now tracks more north into the Gulf of Mexico as the rest of the work week progresses.
Unfortunately, the extremely warm waters of the Gulf combined with ideal ingredients in the atmosphere will mean Hurricane Ian will strengthen even more.
Current wind sustained wind with the storm is up to 115 mph and the storm is looking to become a Category 4 storm by Wednesday morning.
* Remember that the center of the storm can head anywhere within the cone of uncertainty. Larger and more organized storms are easily influenced by upper level winds.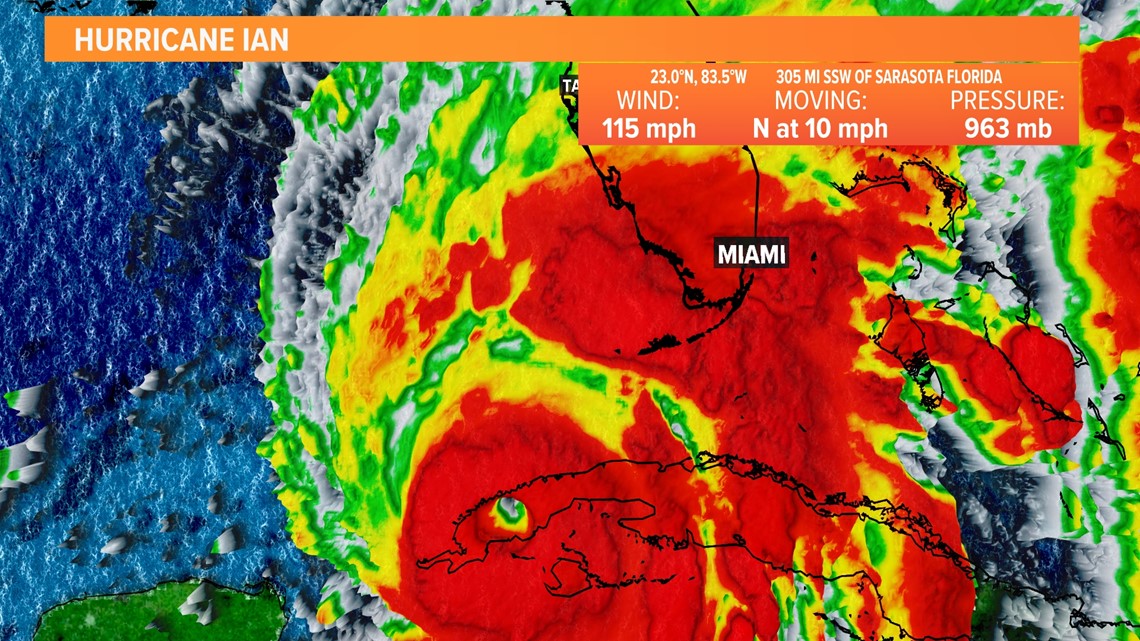 Hurricane Warnings and Tropical Storm Warnings are in effect for Florida as storm surge may easily range between 5-10 feet or even more for cities such as Tampa, Fort Myers or Cape Coral.
Combined with flooding rains and wind over 130 mph will make for catastrophic damage. The Tampa Bay area has not experienced a major hurricane like this since 1921.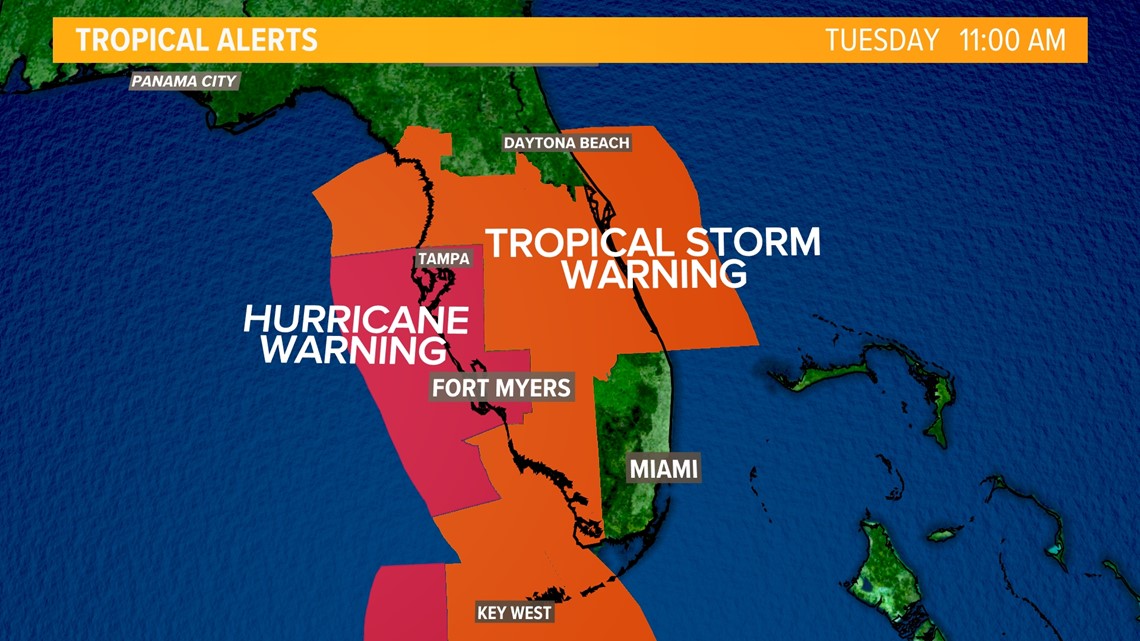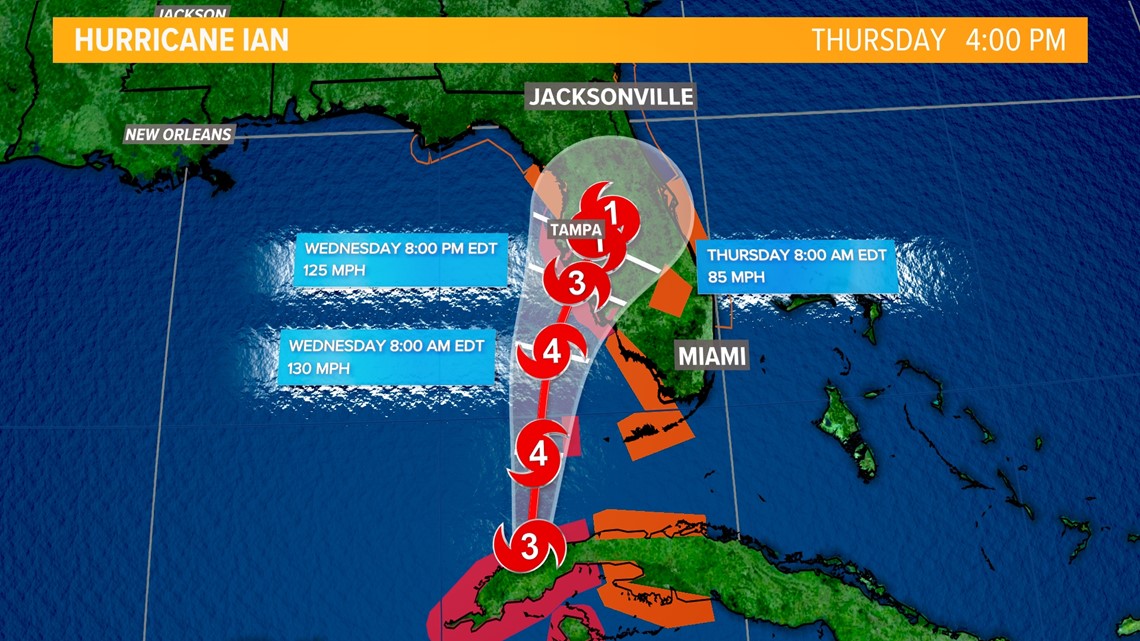 Eventually, Ian will weaken with time late this week after initial landfall, but copious amounts of rain and very strong wind gusts will make for a nightmare scenario for western and northern Florida.
The effect it might have on Kentuckiana you might ask?
Extended clouds and potential rainfall Saturday and Sunday of this weekend certainly remains likely as upper-level winds will eventually push Ian's remnants our direction at that time. Most of the heavy rain will stick to eastern Kentucky.
Be sure to download the WHAS11 app for the latest information regarding Hurricane Ian in the coming days.
Make it easy to keep up-to-date with more stories like this. Download the WHAS11 News app now. For Apple or Android users.