LOUISVILLE, Ky. — The beginning of September marks the middle of the 2020 hurricane season and it seems like tropical development isn't slowing down any time soon. As of this week we have seen 14 named storms and have seven left on the National Hurricane Center's 2020 list.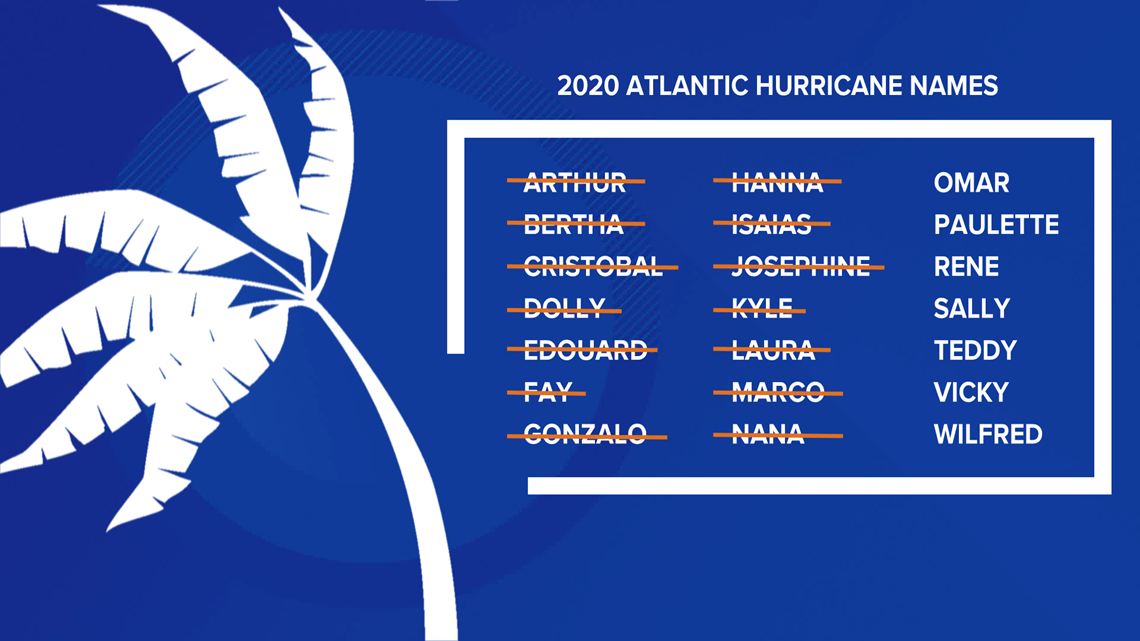 Tropical Storm Nana is making its was due west towards Central America and will not be an impact to the US mainland. That is a bit of relief for Texas and Louisiana Gulf Coast residents who are still dealing with the aftermath of Hurricane Laura. Nana will impact Honduras, El Salvador and the Yucatan Peninsula over the next few days.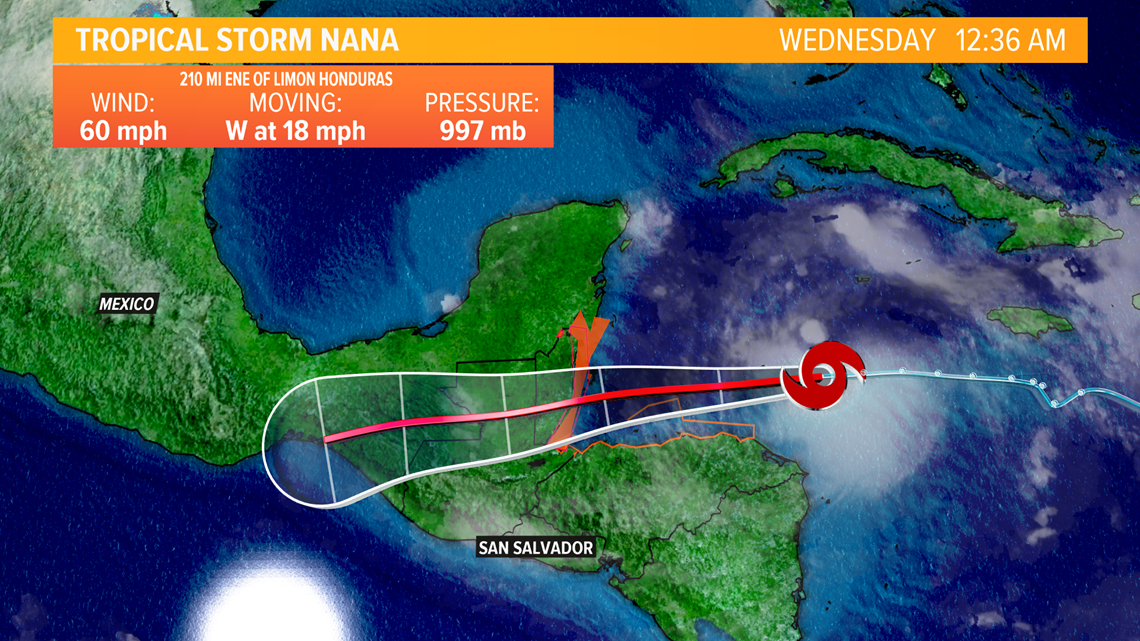 Tropical Storm Omar is churning in the Atlantic and will also not be an impact to the U.S. mainland. Omar is currently moving east-northeast and will just stay north of Bermuda as it fizzles out in the Atlantic.

We'll be keeping an eye on two tropical waves as the track across the Atlantic. Its still too early to know exactly where they'll go, but the National Hurricane Center does give them a chance for development.
Invest 91-L has a 20% chance for development in the next 48 hours and 30% chance for development within 5 days. Those chances are low in part to an area of high pressure in the central Atlantic and the presence of dry Saharan Dust over much of the Atlantic Ocean.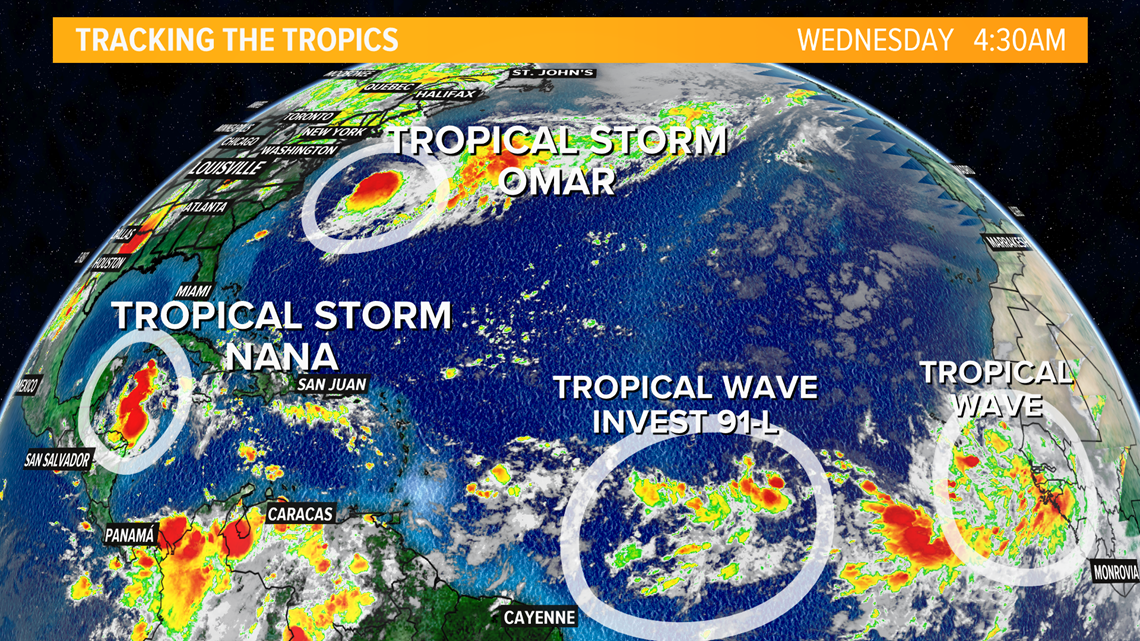 As far as the tropical wave just off the west coast of Africa, the NHC gives it a 10% chance for development over the next 48 hours and a 60% chance over the next 5 days. This system may merge with a disturbance nearby and become a tropical depression by the weekend.
Hurricane season runs through the end of November so we still have a ways to go before we'll be talking more about snow rather than storms in the Atlantic!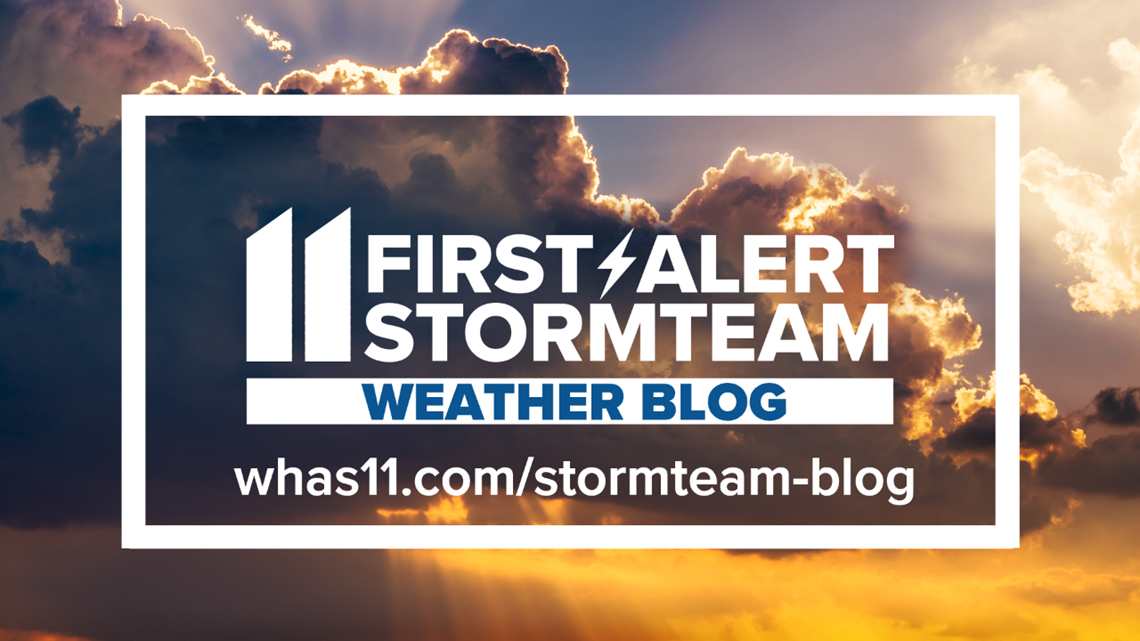 Make it easy to keep up-to-date with more stories like this. Download the WHAS11 News app now. For Apple or Android users.
Follow the WHAS11 First Alert Storm Team on Social Media:
Meteorologist Alden German