Prior to the start of the 2018 NFL Scouting Combine, the Carolina Panthers released veteran running back Jonathan Stewart, which left the organization with a younger, less experienced backfield combination of Christian McCaffrey, Fozzy Whittaker and Cameron Artis-Payne.
As such, coach Ron Rivera and the Panthers are focusing in on the running backs, who will go through their drills at the NFL Scouting Combine on Friday.
"I think there's several really good looking backs in this draft, and it's really about the guy that best fits what you want," Rivera said.
"It'll be interesting to see how it goes. I'm anxious to see that group because I think it's a dynamic group from top to bottom. I just started watching tape on that group, so I don't really have a feel for them, but I do think there is a guy that could potentially help us."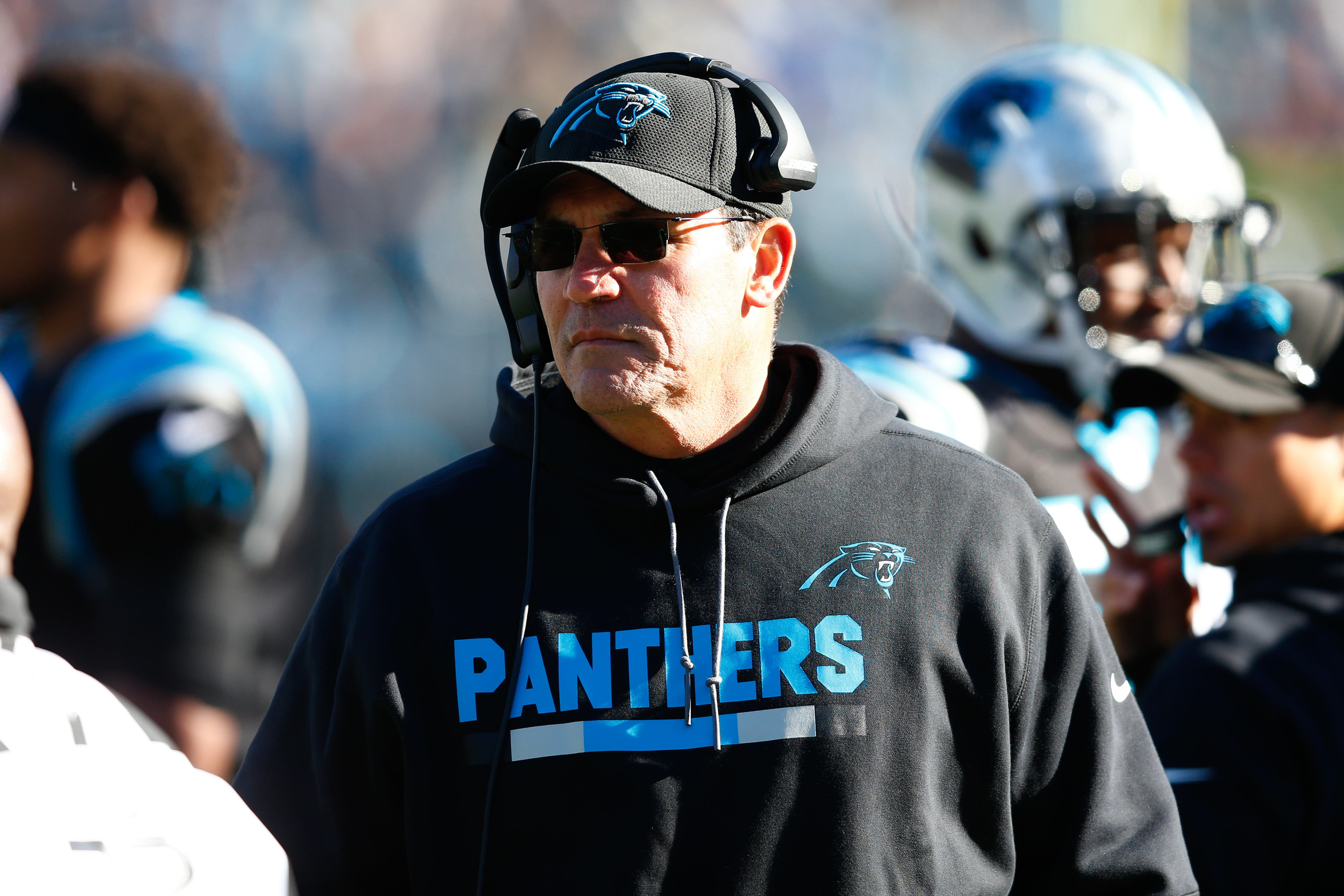 Stewart will not be an easy rusher for the Panthers to replace.
Not only did Stewart rush for 7,318 yards and score 51 touchdowns in his 10 years with the organization, but also, he proved to be an invaluable leader capable of leading through his words, and more importantly, with his actions.
"Jonathan's meant an awful lot to this team," Rivera said. "He's been the physical presence on the offense that sets the tone and tempo for what we can be as a physical football team. A physical downhill runner that, at times, can really set the tone for a game.
"Last year, we went to Tennessee for a preseason game and they got after us pretty good in the first quarter. We ran a couple straight downhill plays with Jonathan and you could see everybody kind of pick up after that point. That's what he's meant for us."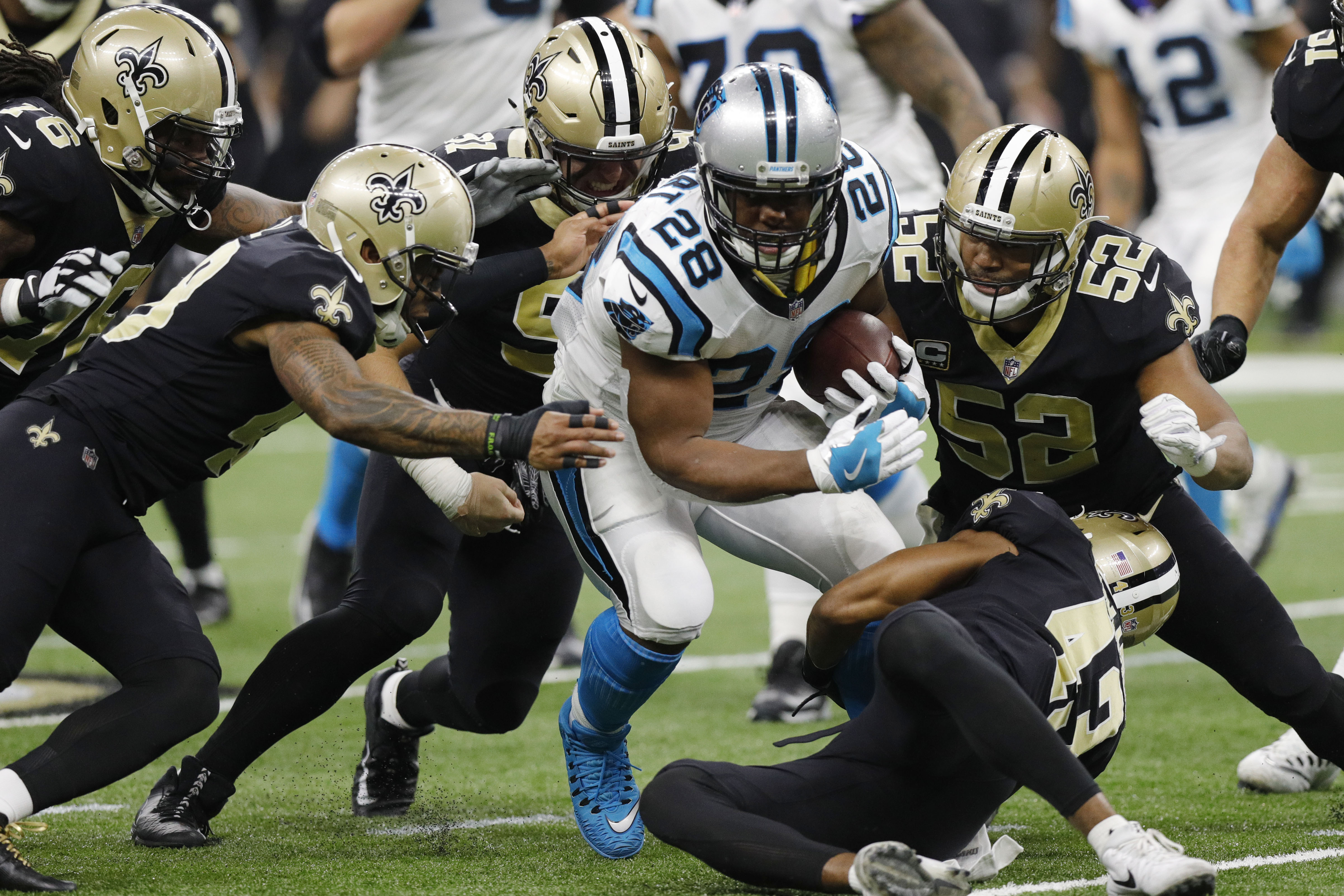 With Norv Turner running Carolina's offense for the 2018 season, Rivera is confident that no matter who the Panthers plug into the scheme, the veteran play-caller will get the most out the running back position.
"I wouldn't say you need a guy like Jonathan because you go back and look at what he did when he had LaDainian (Tomlinson) or when he had Frank Gore in San Francisco, he's had dynamic guys that are multi-faceted, that can run the ball inside, outside, catch the ball and pass protect, so that's what you're really looking for, that type of guy," Rivera said.
"Going back to the 2013 season, you saw DeAngelo (Williams) and Jonathan both setting the tone for us. I think you do need to have that. In the NFL today, it's tough to have one guy that just dominates the game for you. You've got to have guys that have similar characteristics, but also, do something special that can separate them as well."