LOUISVILLE, Ky. — On Nov, 7, voters in Clifton Heights voting precinct N163 will decide if they want to live somewhere dry or wet. Voting to prohibit the sale of alcohol would make it dry, leaving Virtue Bar and Lounge owner Toney Frank without 40% of his sales.
Residents in the neighborhood behind the business blame Virtue's clientele for recent disturbances. Litter, noise, speeding, congestion and violence are the concerns they shared. Frank's tried to address these issues already.
"We've always tried to just be a better neighbor," he said.
Alison H. Johnson, president of Clifton Heights Community Council, acknowledged the business owner's efforts.
"It looks like they're listening and that they're taking measures," she said, adding that to neighbors, it's still "just not enough."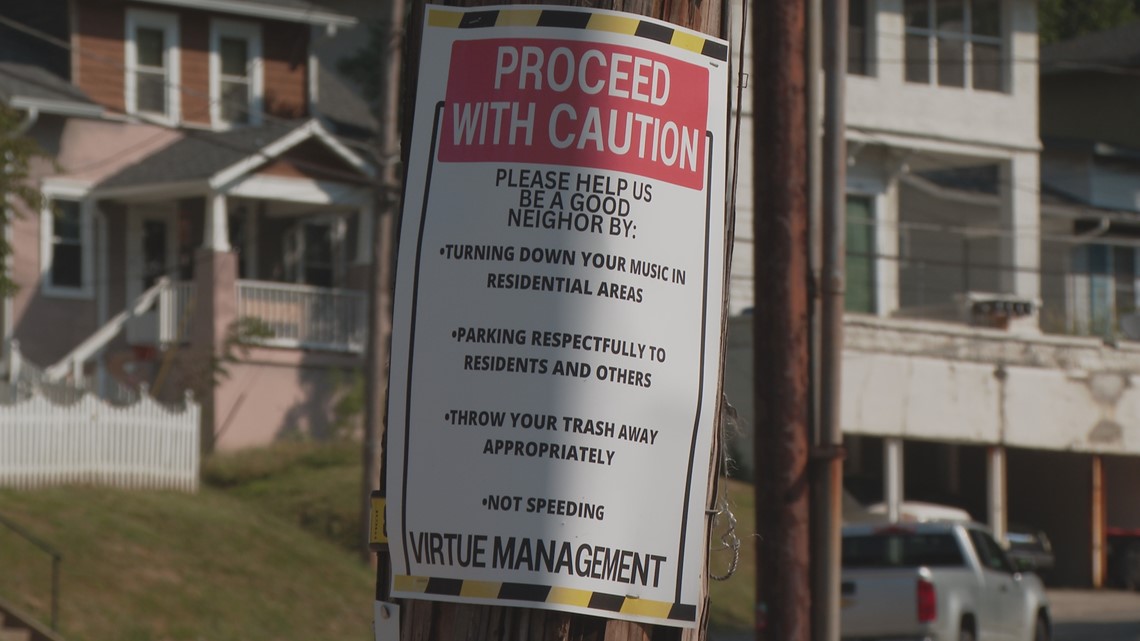 The community council hasn't taken an official stance on the vote yet, but Johnson is familiar with the concerns people continue to raise.
According to Frank, those efforts include early-morning cleanings, additional dumpster pick-ups, a surveillance system and a series of signs posted nearby encouraging neighborly behavior. He said he has one security guard for every 30 patrons and wants more LMPD patrols to come by.
"They're still not taking care of people drinking in the parking lot and drinking nearby," Johnson said.
This spillover into the streets is what congests the neighborhood. In photographed instances, some driveways are completely blocked in because of the demand for parking.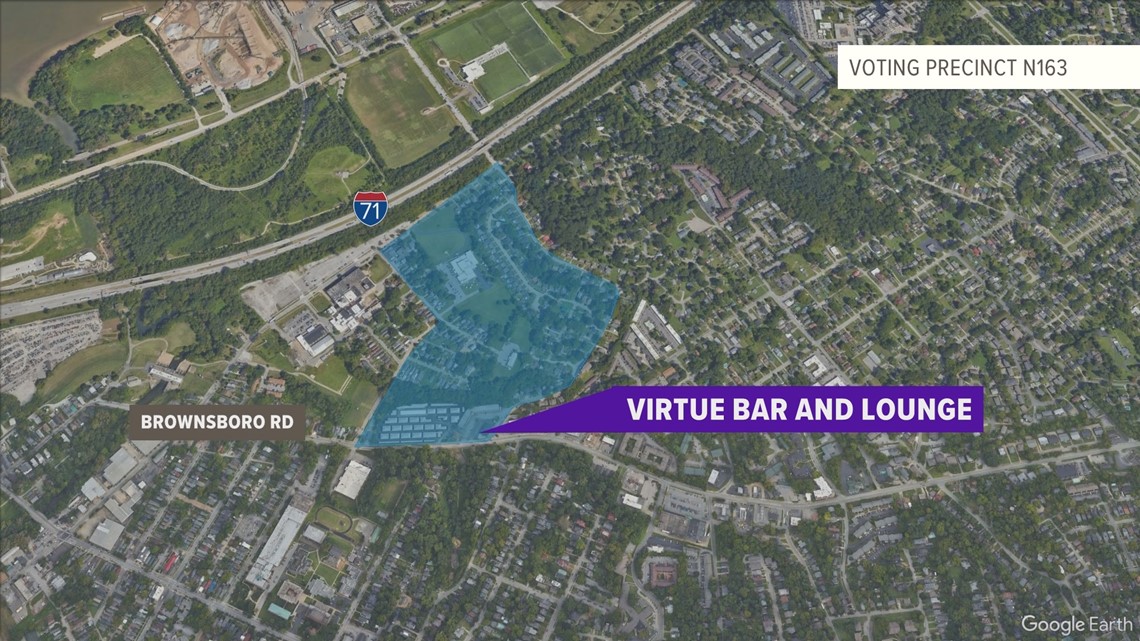 Precinct N163 is in District 4. The district's councilman, Jecorey Arthur, believes bad behavior could continue even if the vote switches the precinct from wet to dry.
"It's your right, but please consider working with the venue before shutting the venue down," he said. "The owner of this venue has made himself available to neighbors, had public meetings, purchased security equipment, worked with our office on signage, and worked with government departments to prevent issues. The disruptive behavior of a few individuals shouldn't ruin a local business that thousands of people enjoy."
It is the voter's right in this case to decide. A simple majority is required, meaning whatever at least 51% of voters decide this November becomes law.
The Jefferson County Clerk's office said a minimum of 32 signatures from registered voters were required to initiate the ballot vote. State law allows citizens to initiate these dry/wet votes without the support of elected officials.
Regardless of November's outcome, Frank said his business will stay. He encouraged people, even those who disagree with him, to come by the place and see it for themselves.
Make it easy to keep up-to-date with more stories like this. Download the WHAS11 News app now. For Apple or Android users.