LOUISVILLE, Ky. — The Small Business Administration is working with small businesses in Louisville to identify their challenges.
Administrator Isabella Casillas Guzman came to Kentucky to meet with a roundtable of local small businesses in Louisville are facing and how the SBA can help them with their specific challenges.
"These businesses have been historically underserved and disenfranchised so access to capital is a really big issue. we need to invest in our businesses and build the networks we're here in Louisville seeing the types of networks being built through amped and other organizations that are focused on local communities and building success," she said.
Guzman appeared with Kentucky congressman Morgan McGarvey, who took her on a citywide tour, showing her various small businesses from coffee to ice cream and of course, bourbon.

Kentucky-based Flavorman received recognition and has been named an SBA Legacy Business. The SBA said the custom beverage development company is one of 68 Legacy Businesses that got their start with their help and will be recognized during the agency's 70th anniversary.
"Flavorman could be described as a "poster child" for participating in SBA Programs; Flavorman originally tapped the SBA 7(a) Loan Program to buy the building for its current operations, took advantage of an SBA Program named the Financial Stability Plan (part of the 7(a) Program) during the Obama Administration, sent several company leaders to the THRIVE Program and most recently qualified for the PPP Loan Program," CEO David Dafoe said. "For more than 17 years, SBA resources have provided financing, training and financial confidence to support our growth and we could not be more proud to be recognized as an SBA Legacy Business."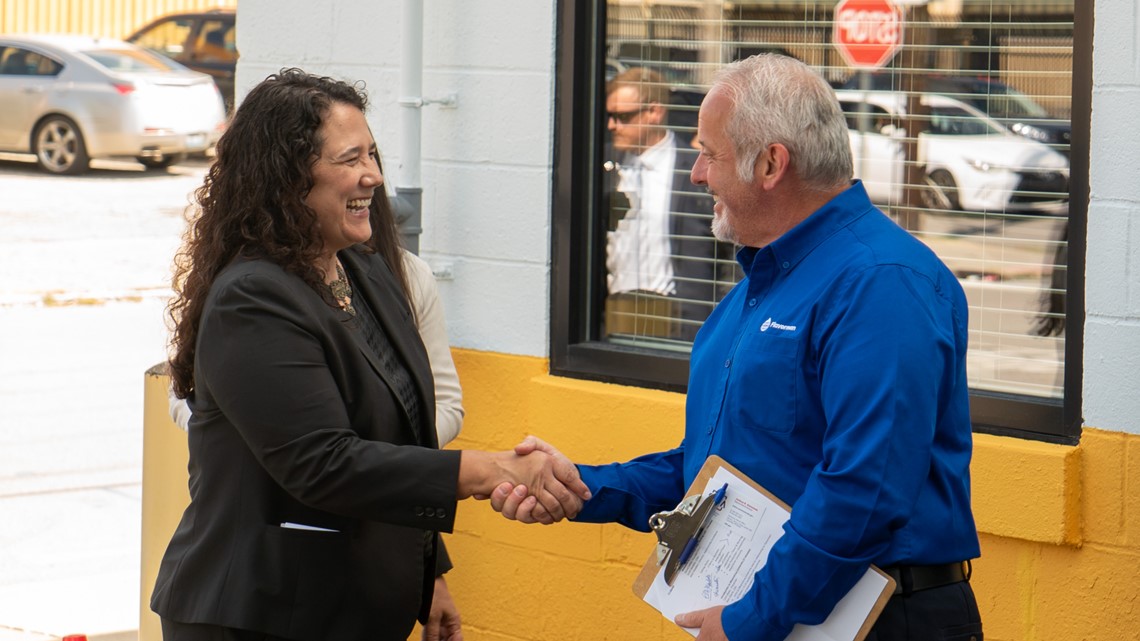 The SBA said it has provided billions in support and continues to create a "more equitable and sustainable economy supported by America's small businesses."
►Make it easy to keep up-to-date with more stories like this. Download the WHAS11 News app now. For Apple or Android users.