KENTUCKY (WHAS11) – The American Academy of Pediatrics has changed sports physical forms to now ask about gender identity and mental health.
These forms are handed out to students at schools across Kentucky as they prepare to participate in organized sports and helps medical professionals determine the student's medical eligibility to take part.
The updated form provides guidance on evaluating students' mental health, as well as asking for additional information on female and transgender athletes.
The Kentucky High School Athletic Association has had a transgender policy for years now. Julian Tackett, the KHSAA commissioner, said that policy recognizes there are decisions the kids and parents have to make, and then schools can verify a transition is occurring or has occurred.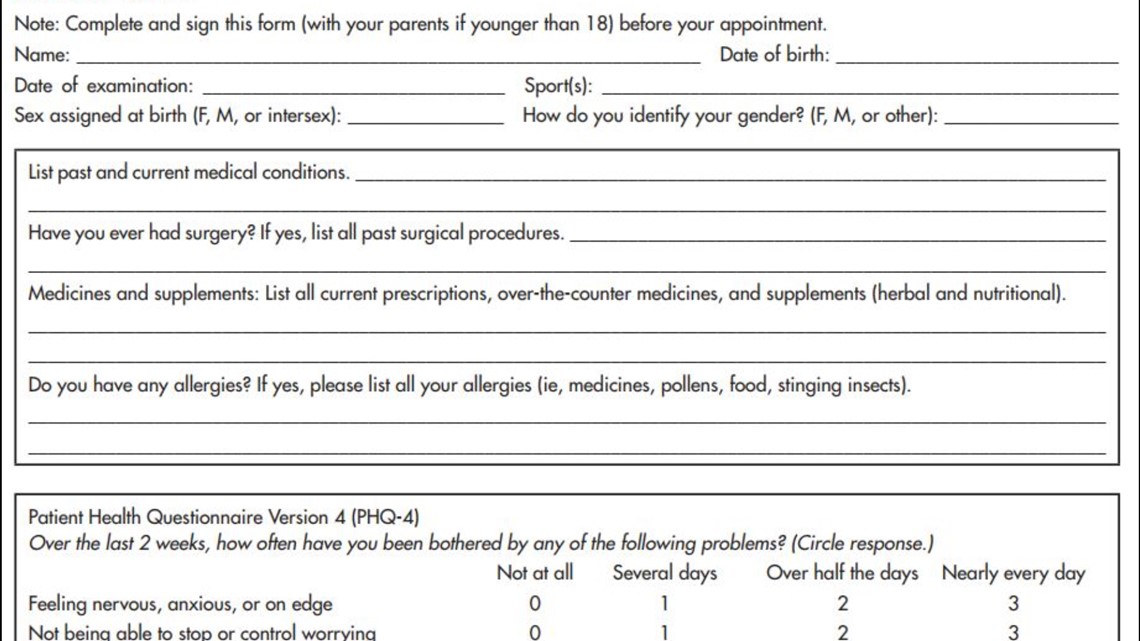 "We're not as an association going to try and get involved to say yes or no this is the answer," Tackett said.
KHSAA's policy was set to give schools guidance but, ultimately, it is a process between the medical professional, parents and whoever else needs to be involved.
"Nothing is more sacred than a relationship between a patient and their doctor, so we've given them a template to use that has been vetted through groups that deal with this every single day. What, if their doctor decides they are going to care about them being left blank or them having this answer, that really is a doctor-patient situation and not something sports administrators should delve into, in my opinion," Tackett said.
According to the AAP, the new guidance recognizes teenagers and young adults struggle with mental health issues. During the sports physical, a physician can cover topics such as bullying, drug and alcohol use, and birth control within a safe, confidential space.
KHSAA said the form, made by AAP, is adopted so they do not have the authority and/or ability to say they do or don't like parts of the form.
Six national primary care and sports medicine organizations work together to produce or update the sports physical form. The organizations that created the exam requirements are the American Academy of Pediatrics; the American Academy of Family Physicians; American College of Sports Medicine; American Medical Society for Sports Medicine; American Osteopathic Academy of Sports Medicine; and the American Orthopaedic Society for Sports Medicine. The sports physical form is endorsed by the National Federation of State High School Associations and National Athletic Trainers' Association.