LOUISVILLE, Ky. (WHAS11) -- It's a highly addictive trend meant for adults.
Juuling is marketed as a tobacco-free alternative to regular cigarettes but students and staff in Oldham County say it's becoming a problem with kids as young as 12.
Even more concerning is how many students are using in class.
Juul is a version of vaping and similar to e-cigarettes, with a high concentration of nicotine.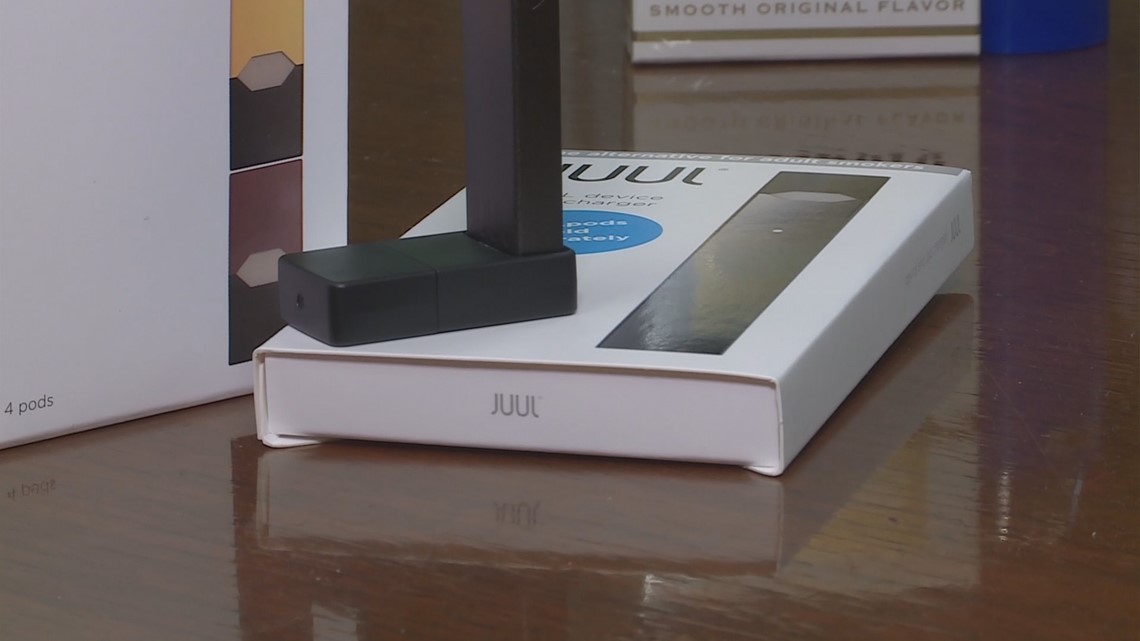 "I would say Juuling just started its rise this year. Vaping has been a problem for the last two years," Zoe Sanford, a junior at OCHS said.
"I've seen friends of mine do it and I'm like, you're crazy. Stop doing it," Johnny Zelenak, a junior said.
The research shows the effects can be just as harmful as other drugs.
"The younger you introduce a chemical into your brain, a drug, nicotine, heroin, alcohol, the more liekly you are to become addicted to that substance in the future. We have 12 and 14-year-olds experimenting when their brain isn't fully developed, until their 20's. They're creating pathways in their brain and growinh tolerance and addiction," Liz Burrows, with the Oldham County Health Dept. said.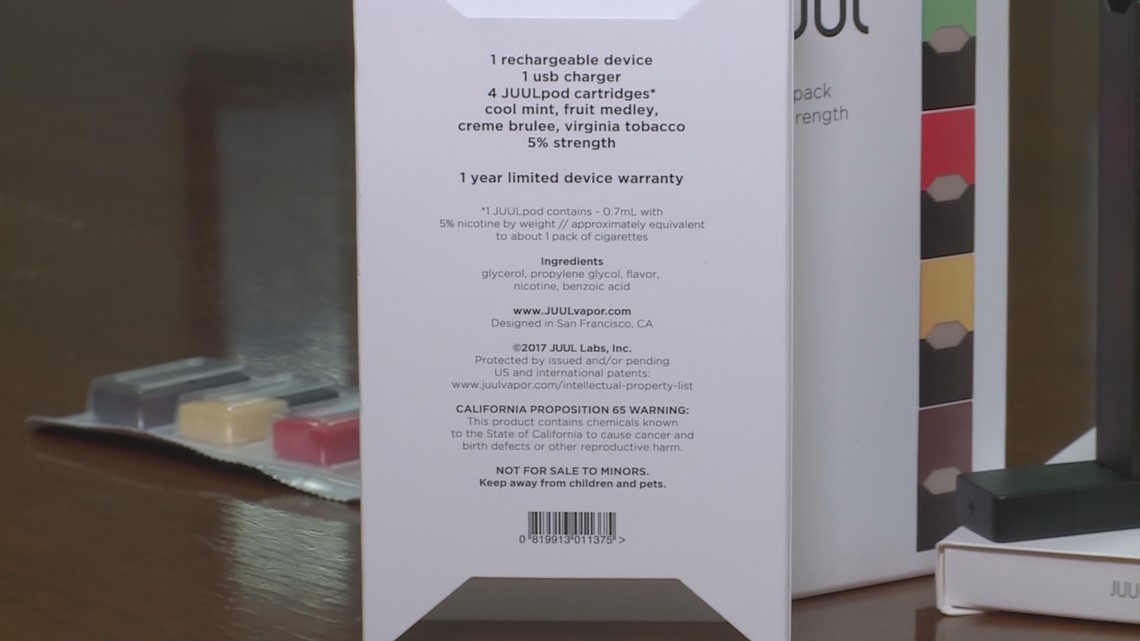 So how is this getting into schools and going unnoticed?
"Many people can hide it, in a shirt sleeve, in a pocket," Zelenak said.
The Juul looks nothing like a vape device, but rather a USB flash drive. It even charges when plugged into a laptop. You're required to be 18 to buy one and you'll find most gas stations sell it, but kids say it's not difficult to get around the system. They can discretely use it in school and get addicted fast.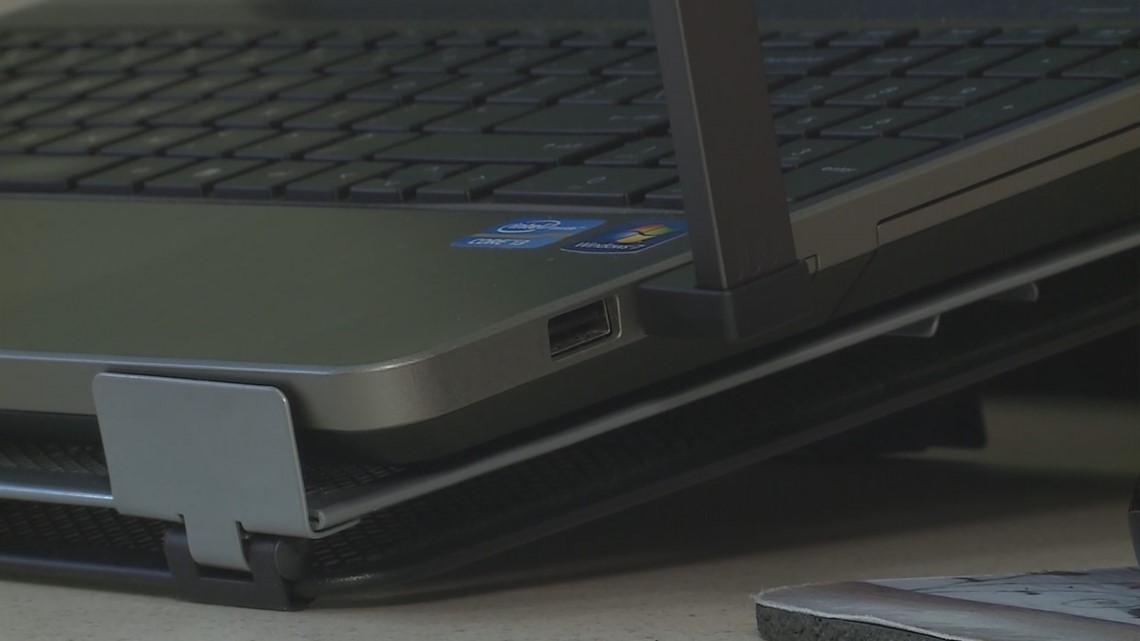 "I guess it makes school more tolerable. That's what I've heard," Ava Schumacher, a junior at NOHS said.
"It's just very sad when you see people tweaking out in class if they don't have the right moment to use it," Libby Foster, a junior said.
Foster explained the reaction similar to a withdrawl. The students get agitated and start shaking. She says most teachers are oblivious to what's going on because students can hide it well.
"You don't have to smoke a whole cigarette basically, you just have to take a couple puffs and you're good, that's the main difference I'd say," Foster said.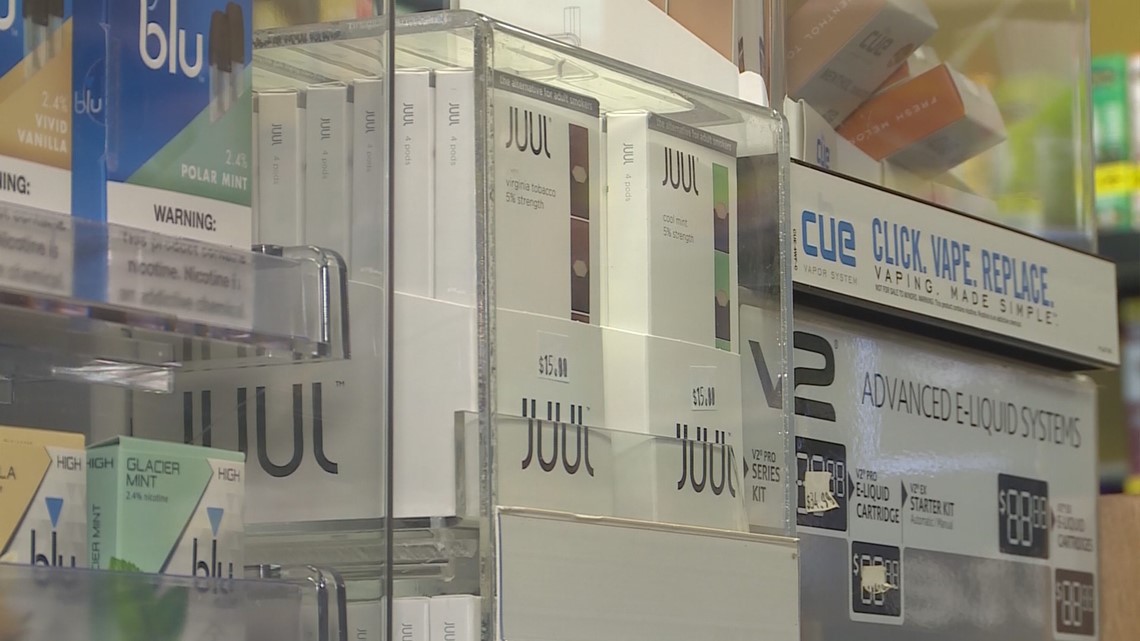 The Juul's website says a pod of it's e-liquid carries the same amount of nicotine you'd receive from smoking a whole pack of cigarettes, about 200 puffs.
"It's not vaping. It's aerosol. It has chemicals in it that you're breathing into your body," Burrows said.
The Oldham County Health Department says the chemicals you're breathing out are also cause for concern for second-hand smoke.
"Kids look at them and they say, 'they're not cigarettes, it's a vapor that comes out.' It's not like smoke, it doesn't smell the same way. It's got fruity flavors. So, in some ways, these things are being marketed to kids to say it's not bad. You can do this and it's not that big of a deal. We have to educate kids so they know what they're putting into their bodies," Joe Percefull, the GT coordinator for OCS said.
"The science is evident, at this point, that we know students who partake in e-cig use are shown to be traditional cigarette users a year later. Message to parents, first to educate yourself, to know that if your child is using an e-cig, chances are they'll develop an addiction to nicotine. And know there is no safe level of nicotine," Teresa Gamsky, the director of public health for Oldham County said.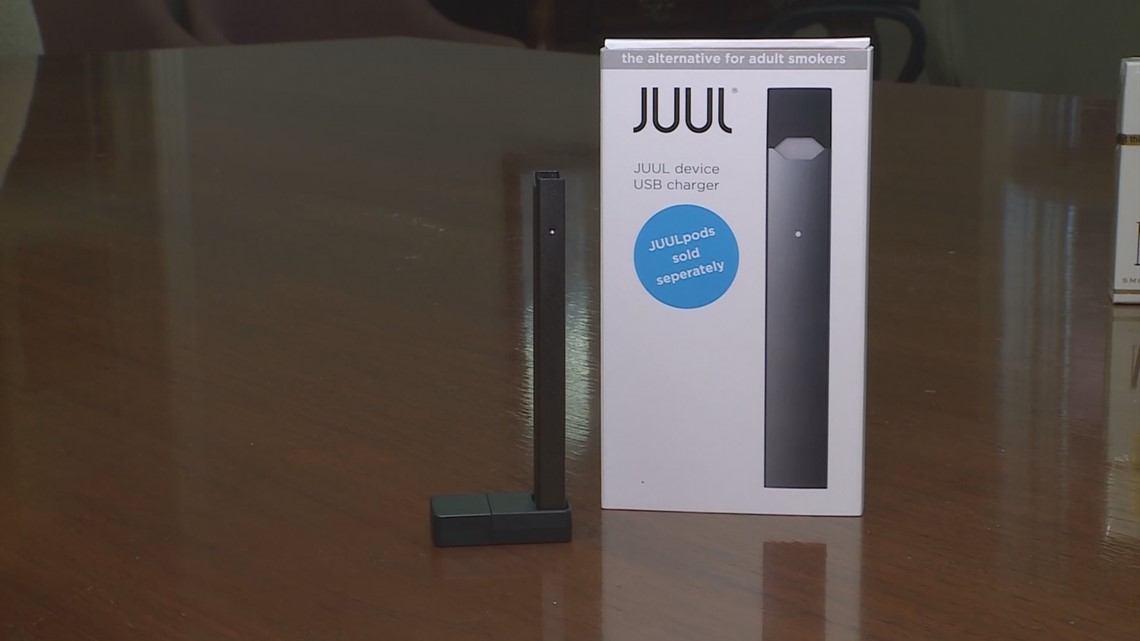 Gamsky is working with Oldham County Schools, hoping to create interventions with current users caught in class.
"It is a very hard addiction to break," Burrows said.
The students we spoke to are working together to change the social norms on high school campuses. They just recently came back from a trip to Washington DC to learn how to further combat the problems of alcohol, tobacco and drug use among teens.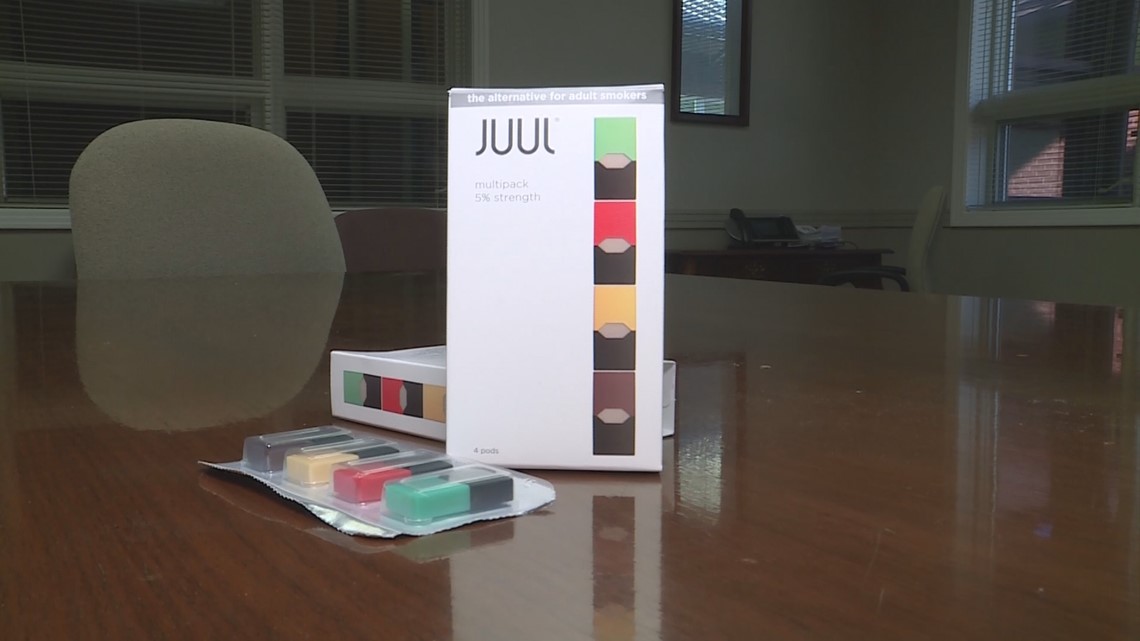 After airing this story, a spokesperson from JUUL sent us the following response:
"JUUL Labs' mission is to eliminate cigarette smoking by offering existing adult smokers a true alternative to cigarettes. JUUL is not intended for anyone else. We strongly condemn the use of our product by minors, and it is in fact illegal to sell our product to minors. No minor should be in possession of a JUUL product."
"Our goal is to further reduce the number of minors who possess or use tobacco products, including vapor products, and to find ways to keep young people from ever trying these products. We approach this with a combination of education, enforcement, technology and partnership with others who are focused on this issue, including lawmakers, educators, community leaders and our business partners. We welcome the opportunity to collaborate and engage with parents and educators and encourage them to email us at youthprevention@juul.com"
"Some of our initiatives include:
- Limiting the sale of JUUL on our website to ages 21+. JUUL's ecommerce platform incorporates industry-leading controls to help ensure minors are not able to purchase our products on our Web site.
- Working to engage school districts across the country to deploy educational programs.
- Actively working with law enforcement and community leaders across the country.
- Deploying a secret shopper program to monitor age verification of retailers."
Haveanewstip?Emailassign@whas11.com,visitourFacebookpageorTwitterfeed.