LOUISVILLE, Ky. — As some sectors of our community start to reopen, long-term care facilities continue to struggle. Experts in the field say it could be years before nursing homes return to any sort of normalcy. As of this week, 152 facilities in Kentucky have been impacted.

In Kentucky, more than half of the total COVID-19 deaths have come from residents and staff in long term care facilities. Despite the state acting early, limiting visitation mid-March to only end of life situations, the virus made its way into the facilities and it continues to do so.
In Indiana, long term care facility deaths account for 48-percent of the total number of COVID-19 related deaths in the state.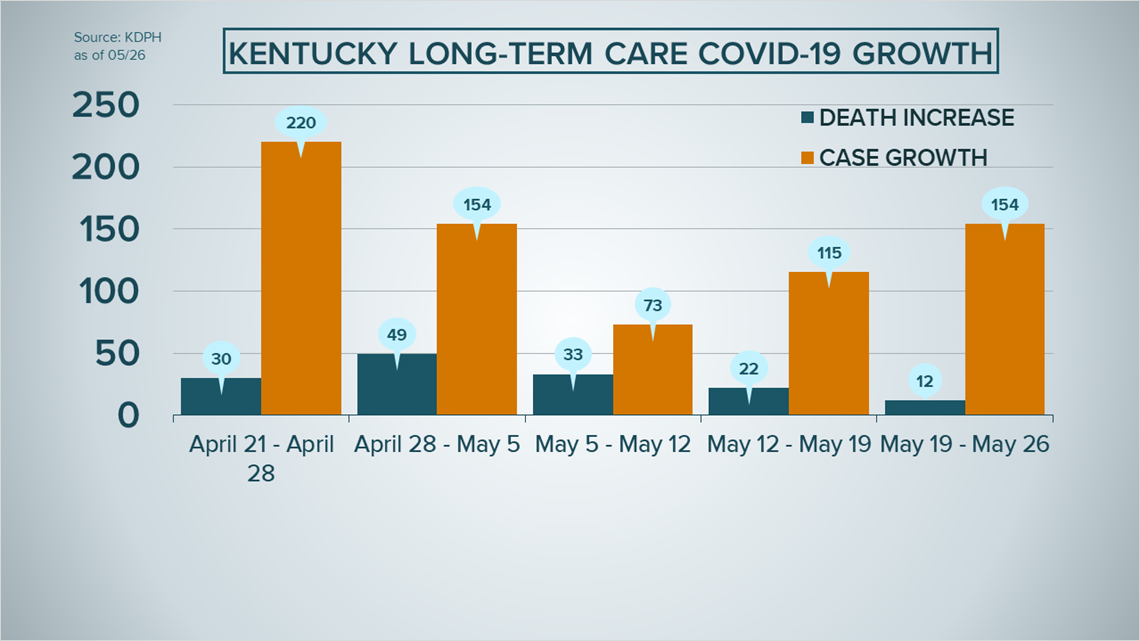 Its hard to find trends when we look at the long term care data in Kentucky. On this graph, the orange bars are cases reported in long term care facilities and the blue bars are deaths reported- each little cluster represents one week.The cases appeared to be going down at the beginning of May, where you see that dip, but in recent weeks they're right back up. The timing could match up to when state health officials announced additional testing efforts for this specific population.
One week after state officials announced the plan to test every resident and staff member, at every Kentucky nursing home, one Louisville facility transferred more than 30 residents to area hospitals. Each of the residents tested positive for COVID-19. Several staff members also tested positive, though some were asymptomatic.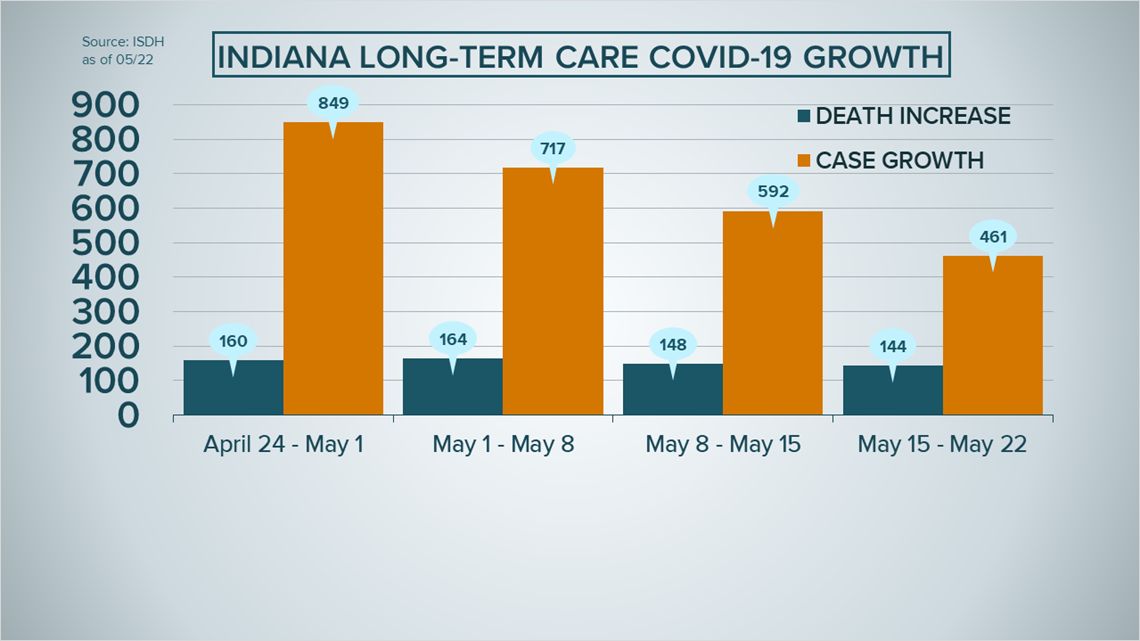 But when we look at this graph, showing the same breakdown as above except for Indiana, the story is one of improvement. The new cases reported are less and less every week. If you look at the little labels on top of the blue bars, which is deaths coming out of long term care facilities, you can see the number continues to decrease every week.