LOUISVILLE, Ky. — Are you ready for our first snowfall accumulations? How much snow you get, will ultimately depend on your location. In general, light snow north, heavier south. However, even light accumulations will cause slick roads - and school delays or closings.
There have been few changes to our forecast as of Wednesday afternoon, we're still forecasting 1" or less north of Louisville and the Ohio River, and 1-3" from Metro Louisville and areas to the south and southeast.
Louisville will be riding the line between joining less-snowy southern Indiana or more-snowy Kentucky. Locations south of the Parkways could see 3-5" snowfall totals.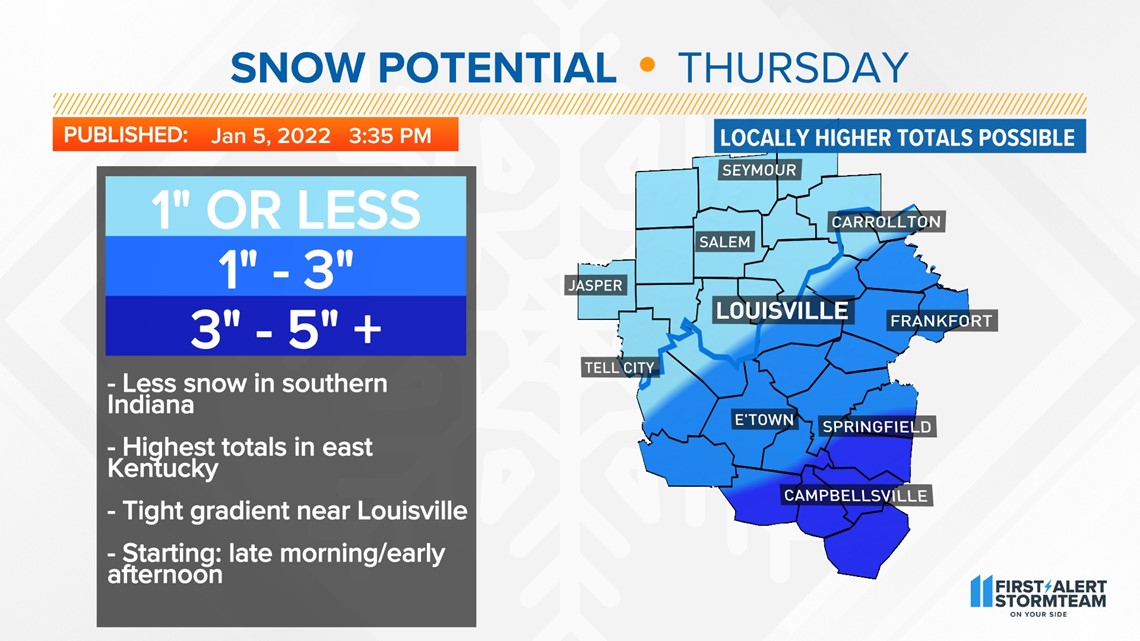 As for timing, snow should begin in our western counties late morning around 10 AM with it beginning in Louisville between 11 pm and 1 pm. The heaviest snowfall will come in the mid-afternoon with snow ending everywhere by 8 pm. This is a relatively quick-moving storm.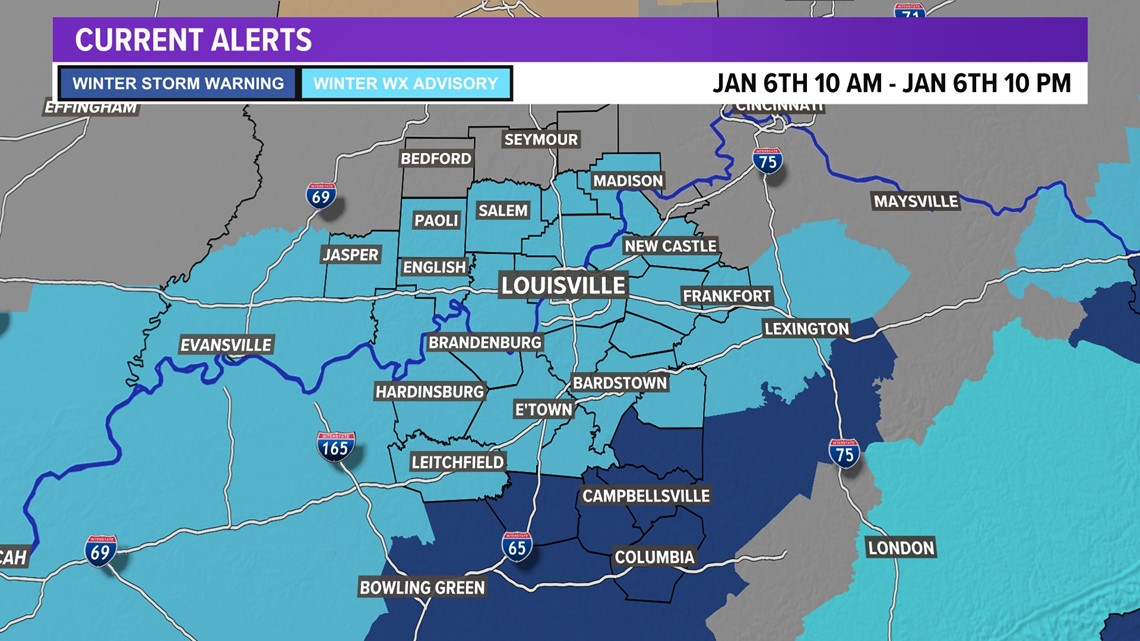 Many school districts could play it safe and just switch to NTI Thursday and possibly Friday.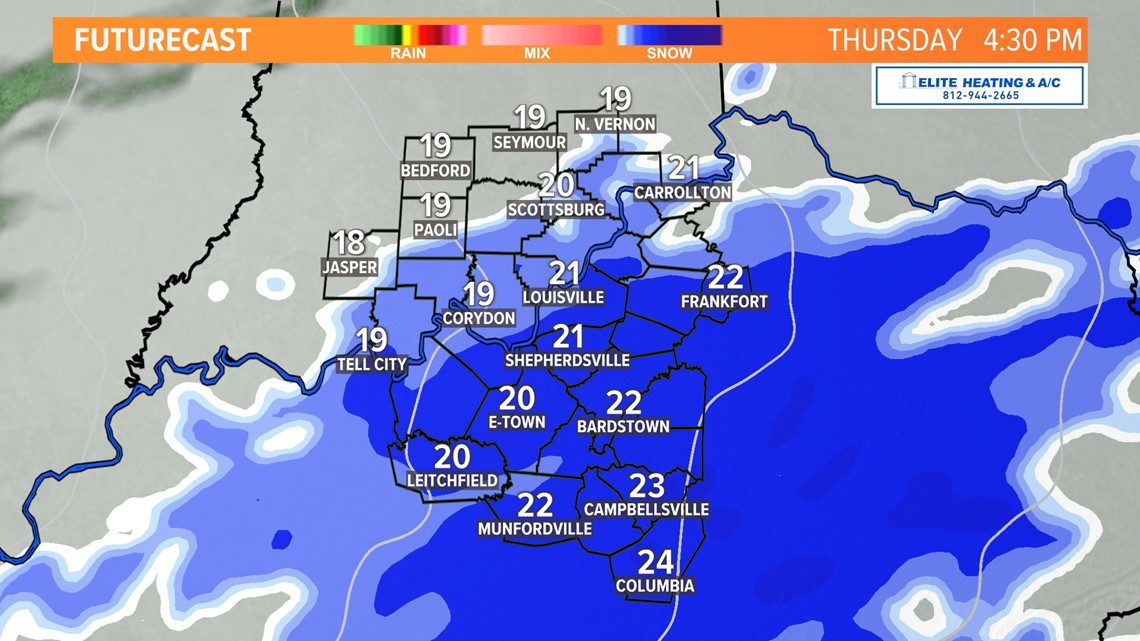 With the weather models now all on board with our Thursday snow chances, we'll raise the Snow Meter to "Get Ready".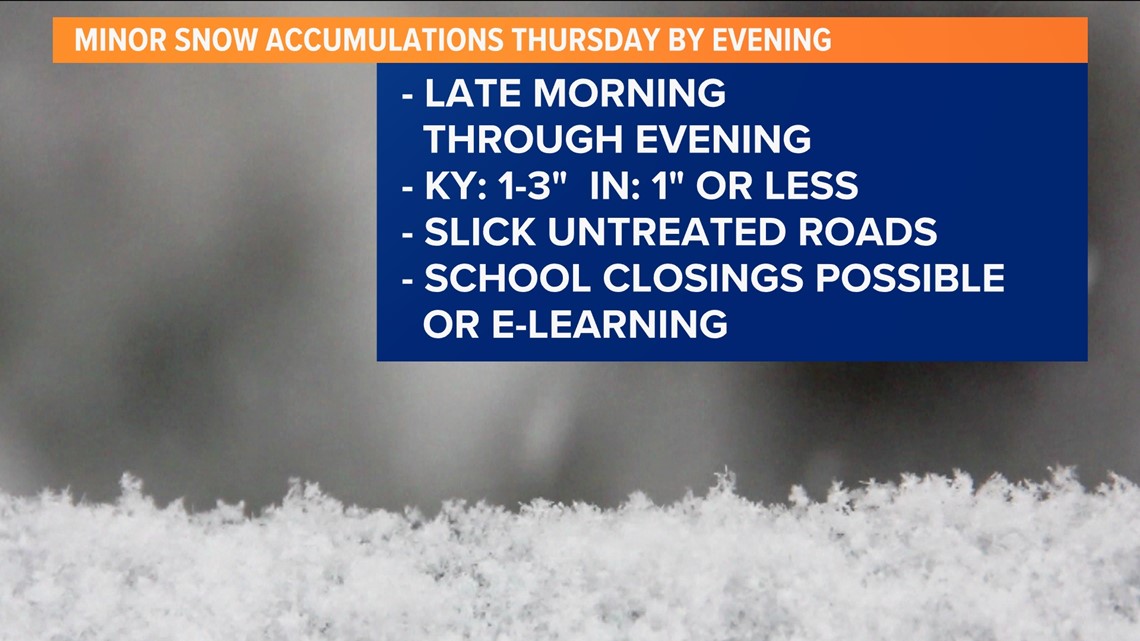 If the roads are snowy or icy, remember these tips from the Kentucky Transportation Cabinet:
Drive slowly (including accelerating and decelerating)
Increase your following distance
Don't stop going uphill
If you live in Louisville, you can check the conditions of your commute before you leave through this link.
The other impact will be COLD! Temperatures will only top out in the 20s, with wind chills in the teens Thursday. Temperatures plummet to the lower teens Thursday night into Friday morning. Friday will be our coldest day of the season so far with warmer air returning by the weekend. Rain is likely by Sunday.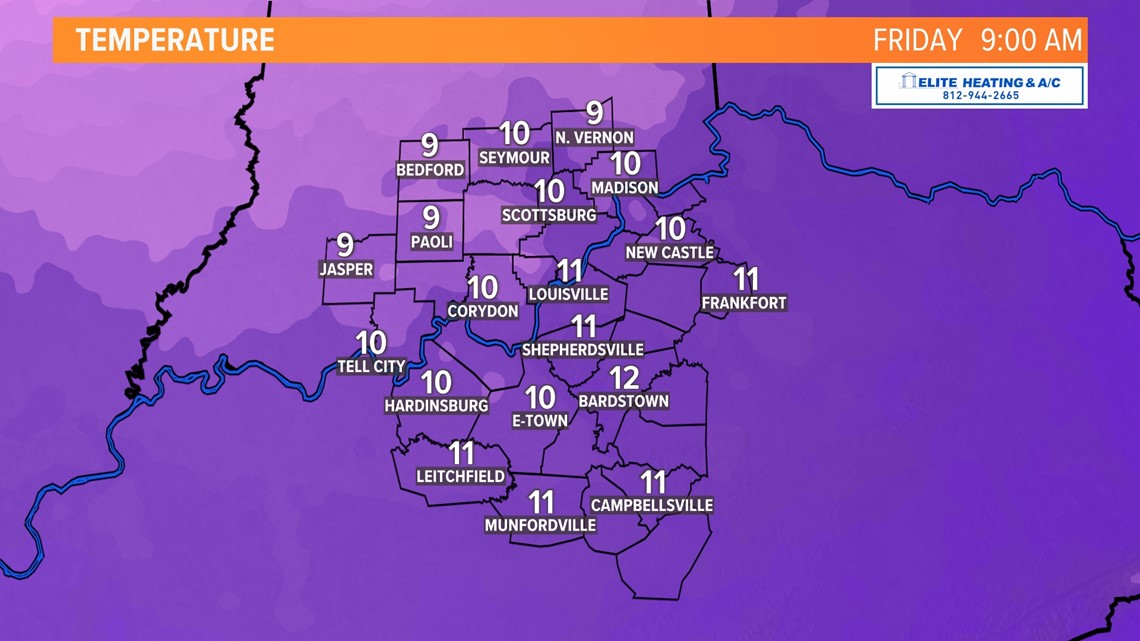 Make it easy to keep up-to-date with more stories like this. Download the WHAS11 News app now. For Apple or Android users.