LOUISVILLE, Ky. — We're seeing some fog and low cloud cover early this morning, but by the time most of Kentuckiana is waking up, we'll be seeing rainfall. Moderate to heavy showers with a few rumbles of thunder are possible throughout today and tonight. We're expecting 1-3" of rainfall.

Tuesday will be a quick break from the active weather before our next system moves in Wednesday and brings a wintry mix/snow chance to the Ohio Valley. It looks like some areas could see light snowfall accumulations.
Chilly, but dry Thursday and Friday. We'll be slightly warmer Saturday before our next rainy system moves in late Saturday night and brings rain into Sunday.
TODAY: Fog early. Widespread rain, possibly heavy at times. High: 46°. Wind: NE 10-15 mph.
TONIGHT: Rain clearing overnight. Low: 42°. Wind: ESE 5-10 mph.
TUESDAY: Partly cloudy, sunnier south. High: 52°. Wind: SW 10-20 mph.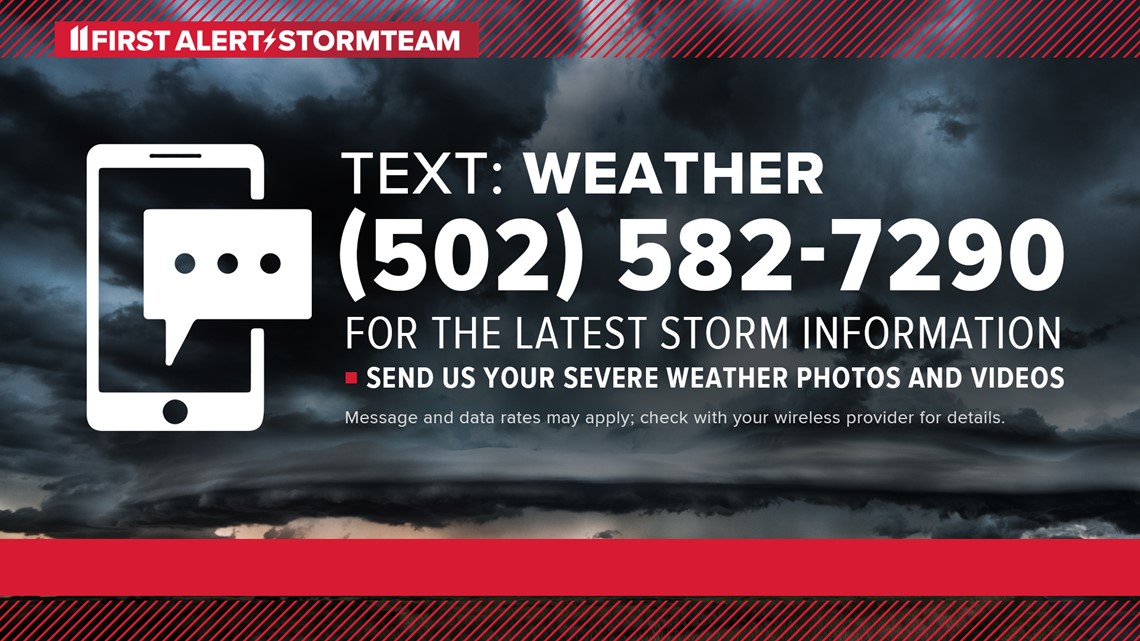 ►Make it easy to keep up-to-date with more stories like this. Download the WHAS11 News app now. For Apple or Android users.
Follow the WHAS11 First Alert Storm Team on Social Media:
Meteorologist Alden German