LOUISVILLE, Ky. — It's the first day of meteorological winter! It certainly isn't going to feel like it through the first week at least. The first day of December brings cloudy conditions and light rain showers this morning into early afternoon. Accumulations will be minor and some areas may see nothing. Temperatures still manage the middle 50s for afternoon highs.
We're in for a real treat to close out the work week with temperatures more akin to late October than early December. With a mostly sunny sky and breezy southwest winds Thursday we'll jump into the middle 60s across the board for highs. Winds won't be as strong Friday but temperatures remain elevated in the middle 60s.
For the weekend, Saturday will be mostly sunny and slightly cooler with highs in the middle and upper 50s. The forecast becomes more difficult Sunday into next week as the weather pattern becomes more active. Although rain is still anticipated Sunday, models now want to delay onset of rain until late evening into the night. Most of Monday still looks dry, the forecast will reflect that for now. Beyond the 7-day, more rain is possible mid-week next week.
TODAY: Cloudy with light rain showers. High: 57° Wind: S 5-10 mph.
TONIGHT: Gradual clearing and chilly. Low: 46° Wind: SW 5-10 mph.
THURSDAY: Mostly sunny and much warmer. High: 67° Wind: SW 10-20+ mph.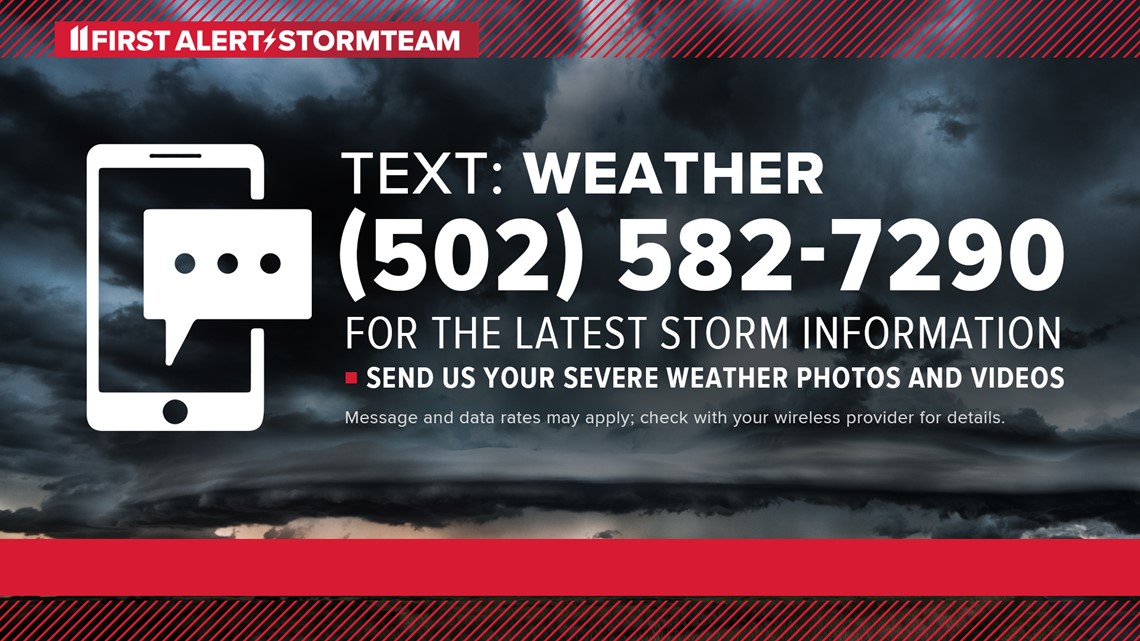 Make it easy to keep up-to-date with more stories like this. Download the WHAS11 News app now. For Apple or Android users.
Follow the WHAS11 First Alert Storm Team on Social Media:
Meteorologist Alden German
Meteorologist Chelsea Smith