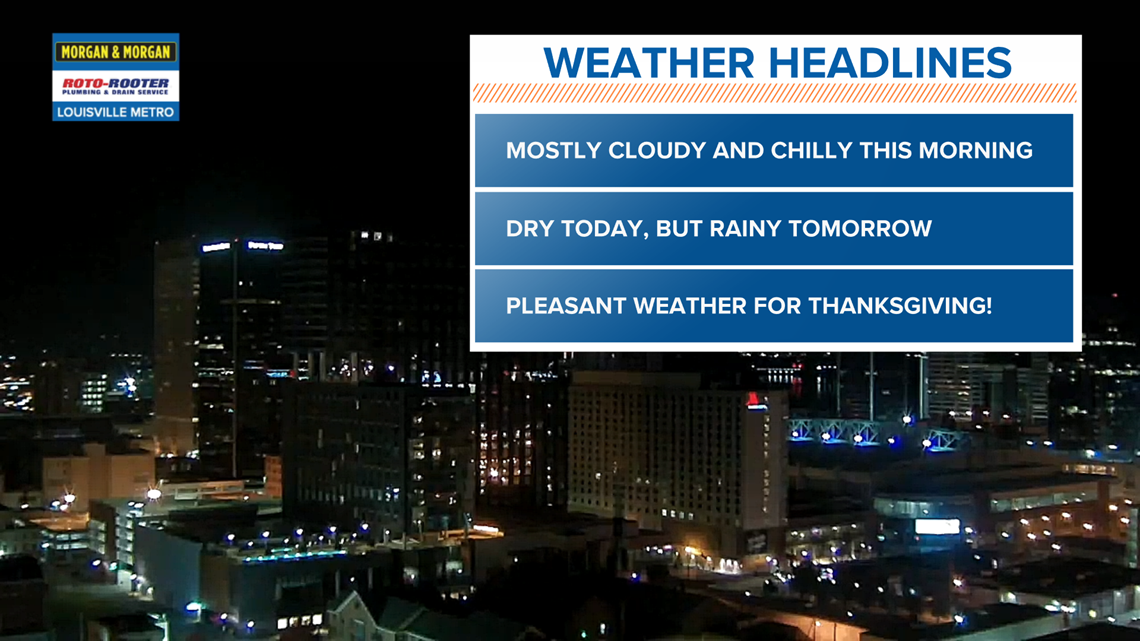 LOUISVILLE, Ky. — We're in for another cool and dry day as high pressure moves east of our area today. Cool temps this morning in the 30s and 40s with high temps rising to the mid 50s this afternoon.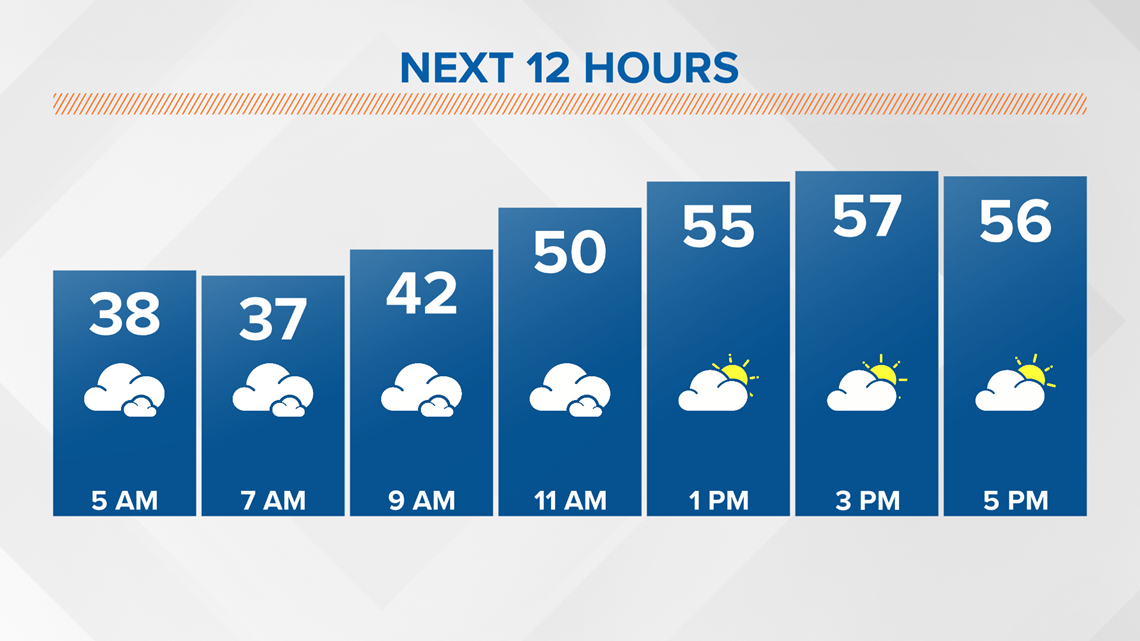 We are watching a system that will bring rain, wind and possibly a few rumbles of thunder on Wednesday. Good news - Wednesday's system will be in and out of here in time for a dry Thursday. Our Thanksgiving weather looks pleasant! High temps will reach the upper 50s under partly cloudy skies.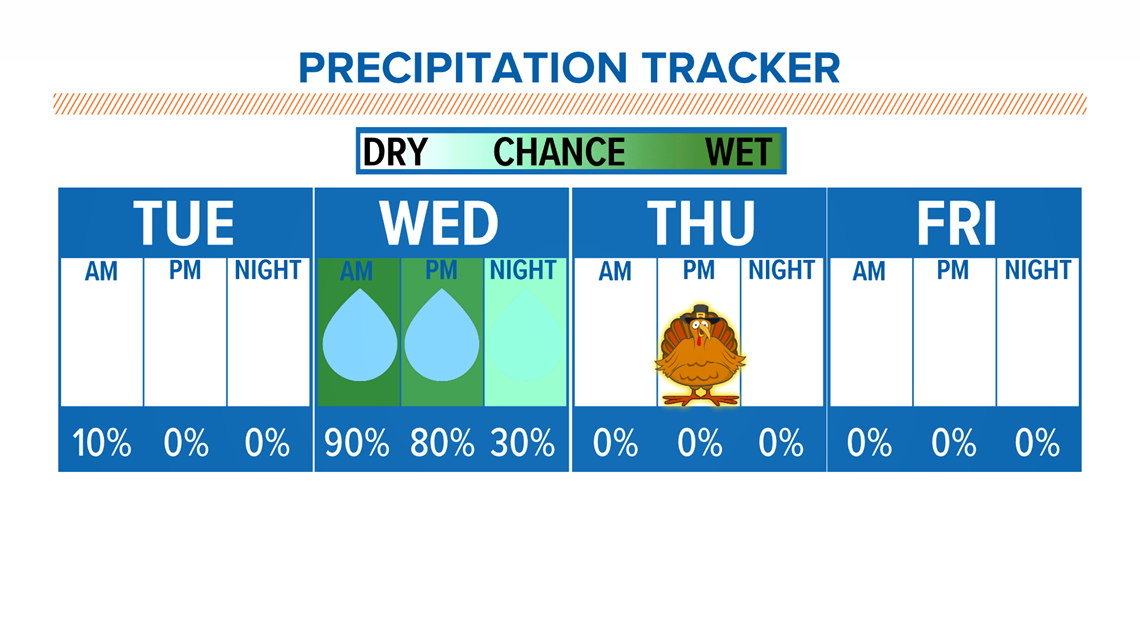 This weekend is still a bit uncertain, but it does look like most rain will stay off to our South. A few of our southern counties could see a stray shower on Saturday with a better chance for rain on Sunday. Any leftover moisture lasting into Monday will be met with a big drop in temps so there is a small chance for a few snow flurries. We'll be fine tuning the weekend forecast over the next day or two.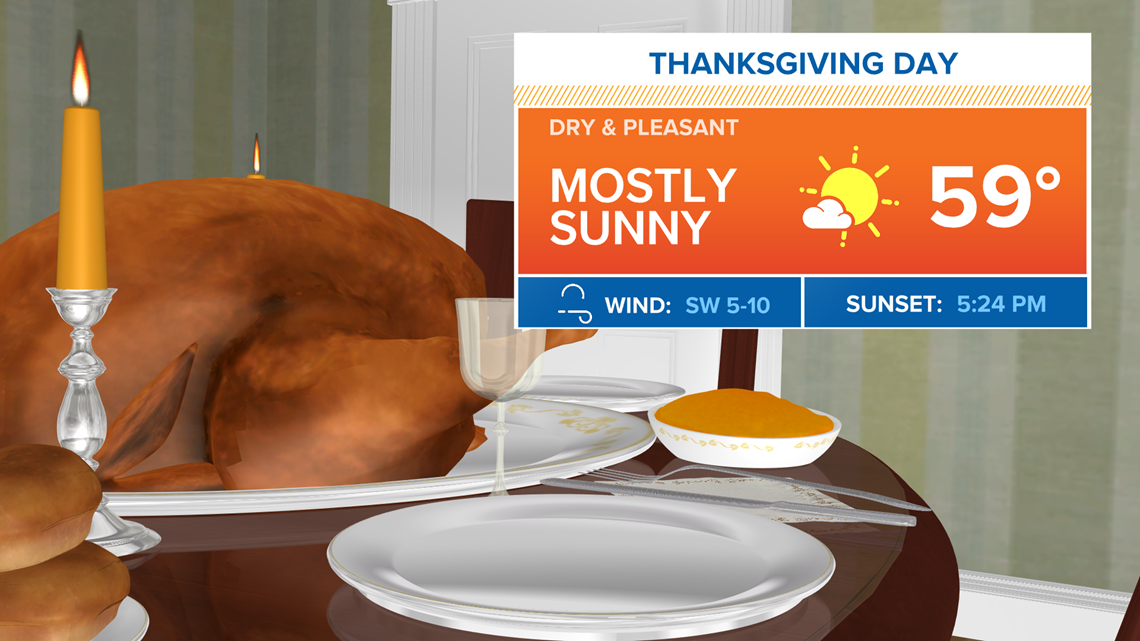 TODAY: Mostly cloudy and pleasantly cool. High 57°. Wind: SE 5-10 mph.
TONIGHT: Mostly cloudy. Low: 49°. Wind: S 5-10 mph.
WEDNESDAY: Breezy with rain. High: 63°. Wind: SW 15-30 mph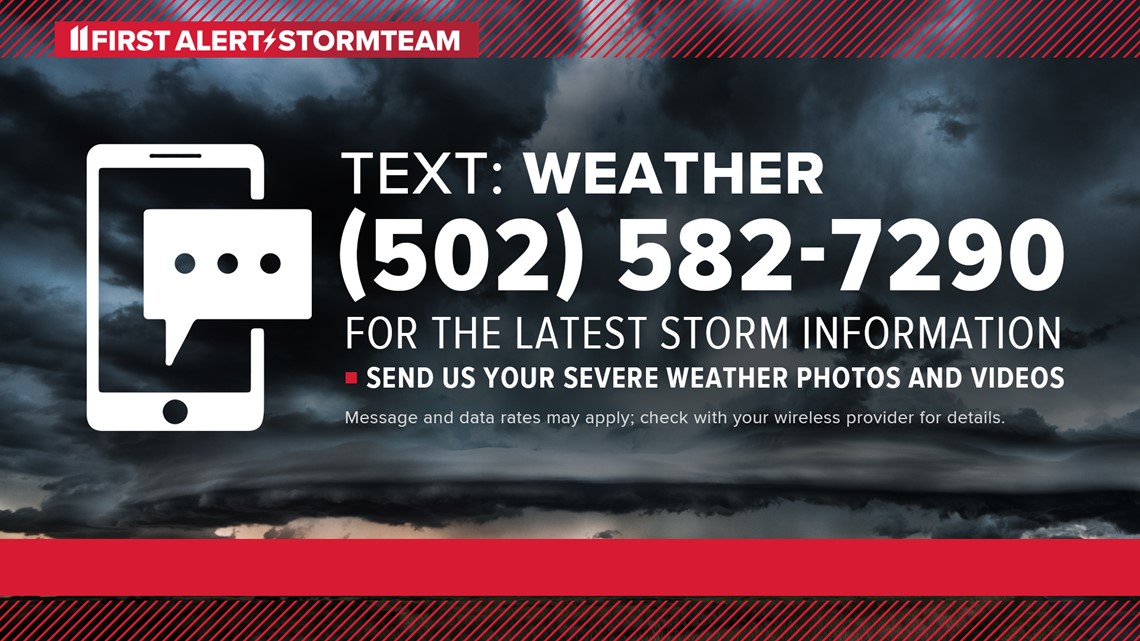 ►Make it easy to keep up-to-date with more stories like this. Download the WHAS11 News app now. For Apple or Android users.
Follow the WHAS11 First Alert Storm Team on Social Media:
Meteorologist Alden German