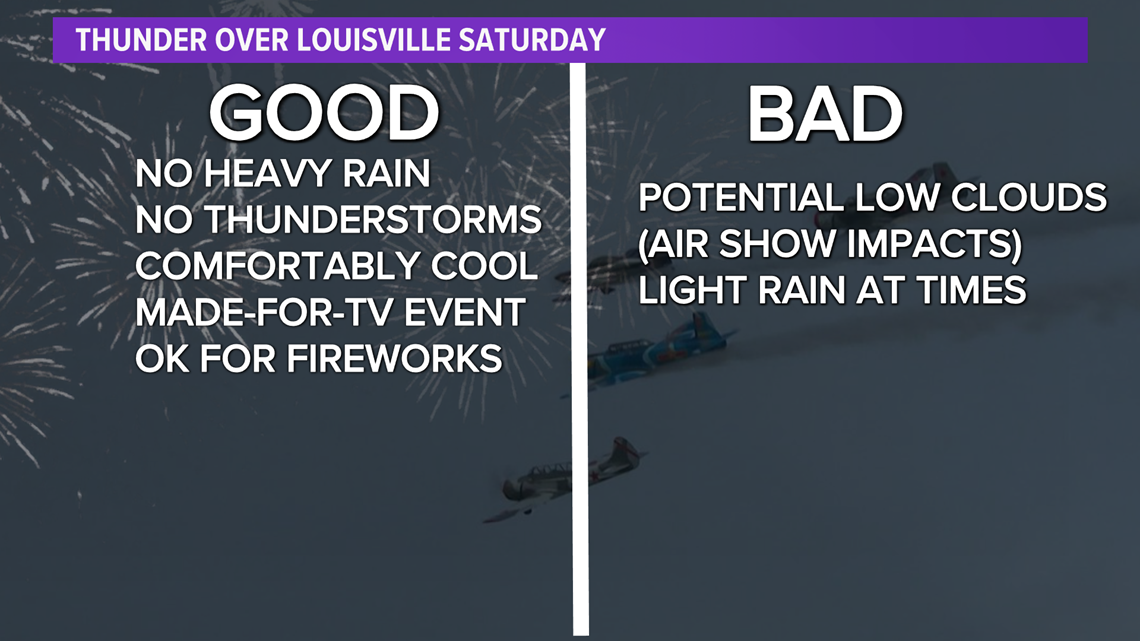 LOUISVILLE, Ky. — A couple of disturbances in the upper atmosphere will make this a less than perfect weekend. Clouds and a few light showers today with temperatures in the upper 50s. For the Thunder Air Show ceilings could impact. Rain chances decrease during the late afternoon and winds will be light. For the fireworks tonight expect mainly dry conditions with a higher cloud cover.
Tomorrow another disturbance brings a slight chance for showers. Temperatures warm into the low 60s, and a little sunshine can't be ruled out
A cold front moves toward the viewing area late Tuesday with a shower chance late day into the night. Also, as cold air arrives behind the front Tuesday night don't be surprised if you see a few wet snow flakes in southern Indiana and north central Kentucky. By daybreak Wednesday temperatures will be in the 40s. Frost is possible for Thursday morning. Highs in the upper 50s Wednesday, low 60s Thursday. By Friday highs recover to near normal in the upper 60s.
THUNDER SATURDAY: Mostly cloudy, a few light showers. High: 58°. Wind: NW 5-10 mph.
TONIGHT: Becoming partly cloudy. Low: 45°. Wind: W 5 mph.
SUNDAY: Some sun, shower chance. High: 61°. Wind: NE 5-10 mph.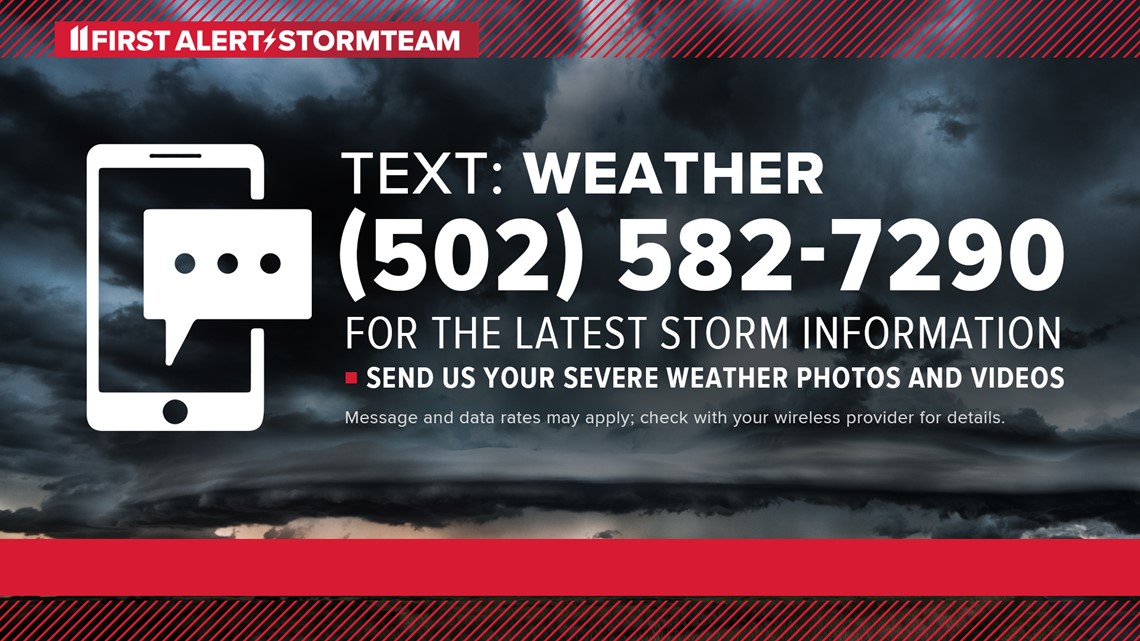 Make it easy to keep up-to-date with more stories like this. Download the WHAS11 News app now. For Apple or Android users.
Follow the WHAS11 First Alert Storm Team on Social Media:
Meteorologist Alden German