Our rain chances are set to ramp up again across Kentucky and Southern Indiana as we head into Wednesday. An area of low pressure should spin right through the heart of the Ohio Valley bringing rain and even a few thunderstorms along with it. Expect a very breezy day with wind gusts 30 to 35 miles per hour out of the southwest, which will help drive our afternoon highs into the low and mid-60s. The main surface cold front should push through Wednesday evening, bringing an end to the rain and setting us up for a pleasant Thanksgiving. With no real push of cold air behind this system, afternoon highs Thursday should be pleasant in the upper 50s.


The nice weather should continue Friday with low and mid-60s before a dry cold front brings a re-enforcing shot of cooler air in for the weekend. Highs will drop back into the mid-50s as a southern storm system keeps rain to our south. The much-advertised colder air is still on track to arrive into Monday but the model data is still trying to sync up with how far north to bring the rain on Sunday. Of course, that would impact any potential snow showers in the colder air late Monday so that's something we'll continue to track. With or without a few flakes, highs will only reach the upper 30s on Monday with highs around 40 degrees next Tuesday.


TONIGHT: Cloudy with rain returning late. Low: 50°. Wind: S 10-15 mph.
WEDNESDAY: Breezy with rain and few storms. High: 66°. Wind: SW 15-30 mph.
THURSDAY: A few clouds and pleasant. High: 58°. Wind: SW 10-15 mph.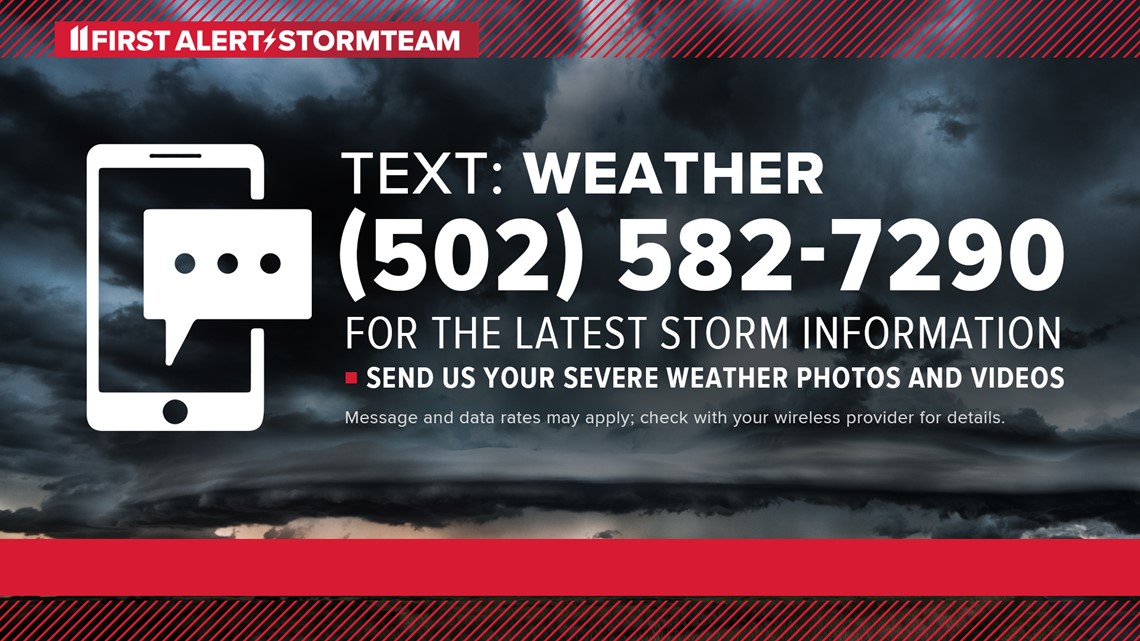 ►Make it easy to keep up-to-date with more stories like this. Download the WHAS11 News app now. For Apple or Android users.
Follow the WHAS11 First Alert Storm Team on Social Media:
Meteorologist Alden German