LOUISVILLE, Ky. — It's one of the most powerful and dangerous natural phenomena on Earth -- lightning.
Lightning is a giant spark of static electricity, exactly like what you see if you touch a metal surface and get zapped by a quick bolt.
Those bolts shooting across the sky might look huge, but they're really only two to three centimeters wide! The flash makes it appear much larger than it really is.
Lightning is hot. Really hot. It can reach temperatures as high as 50,000 degrees Fahrenheit, five times hotter than the surface of the sun, and even hotter than lava here on Earth.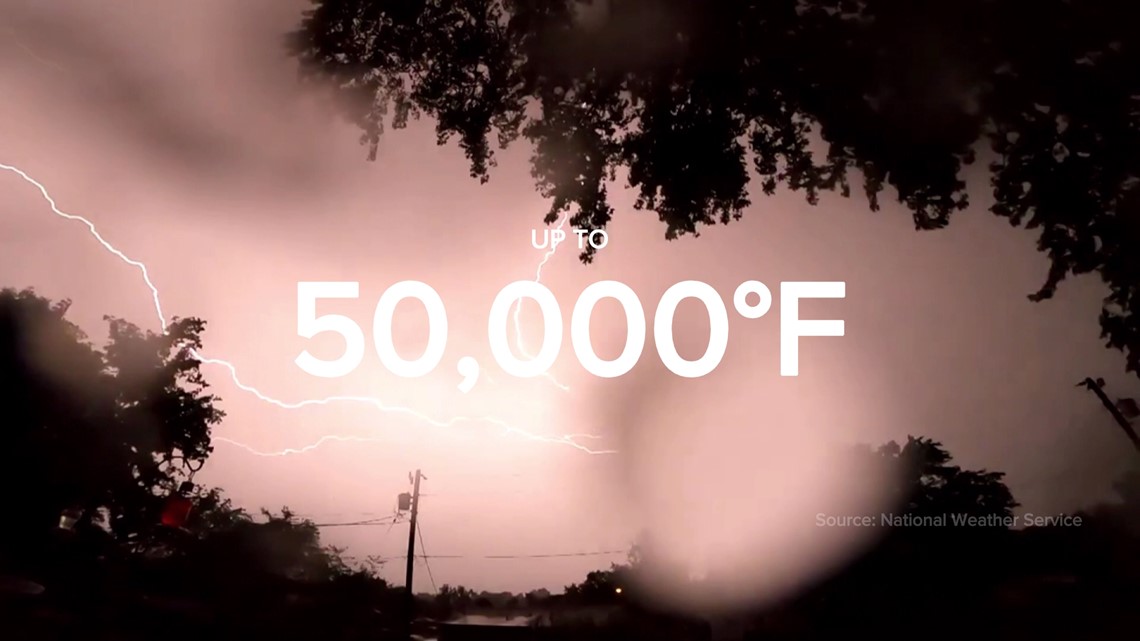 We can't mention lightning without mentioning thunder.
How does it form? The air gets super-heated by the lightning itself, which expands the air outward insanely fast, then cools fast, too. The rapid expansion and contraction of the air produces the sound waves that create thunder.
Yes, you can use thunder to estimate how far away a lightning strike was! Thunder takes approximately five seconds to travel one mile.
Count the time from the moment you see the flash of lightning until you hear thunder and divide by 5. So, 5 seconds = 1 mile, 15 seconds = 3 miles, and so on. Generally, the maximum distance you can hear thunder is 25 miles.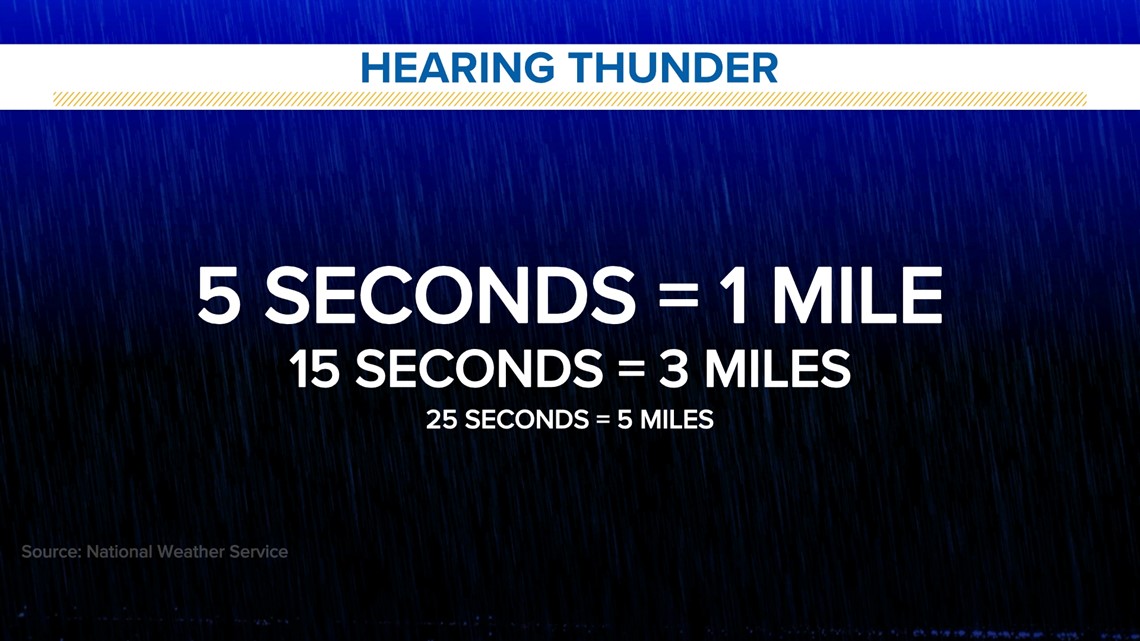 That brings us to heat lightning. You may have heard that term before, but it's only the light produced from a distance storm whose bolt you can't see and thunder you can't hear.
Lightning is dangerous. The odds of being struck by lightning in an average 80-year life span is 1 in 15,300. In 2022, 19 people were killed because of lightning.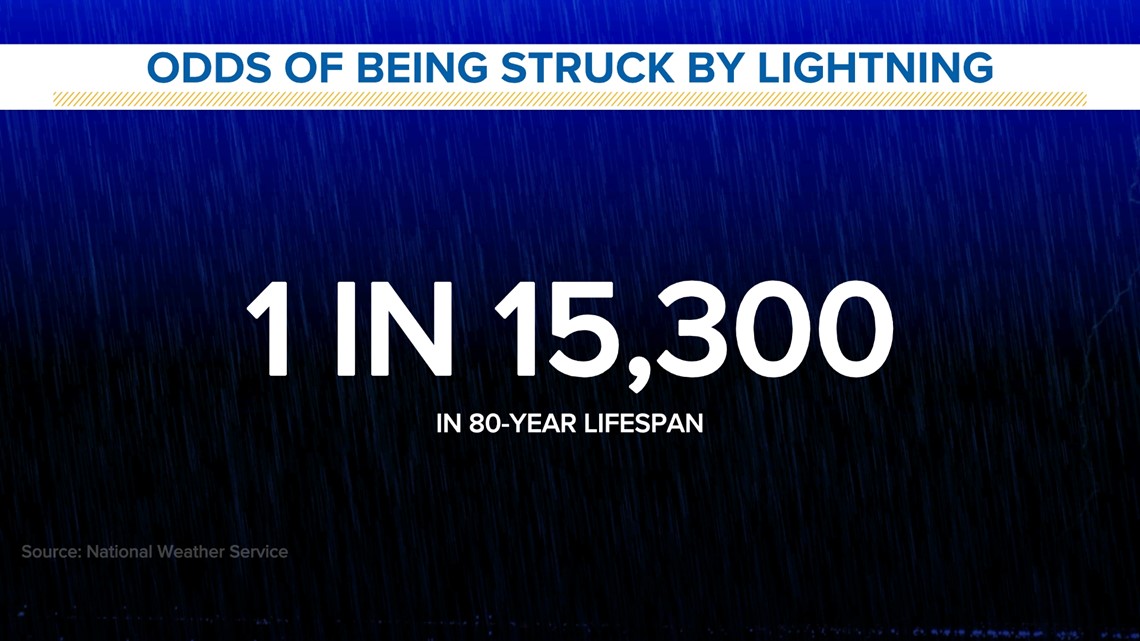 Remember this saying: when thunder roars, head indoors.
Speaking of lightning strikes, there's a myth that lightning doesn't strike the same place twice. That's false - lightning frequently strikes one location multiple times during the same storm. Skyscrapers like the Empire State Building are struck by lightning an average of 23 times per year.
Lightning can also strike far away from its parent thunderstorm. Known as a "bolt from the blue," these strikes can land as far as six miles away from the main thunderstorm. They're called "bolts from the blue" because they appear to come out of the clear sky.
Make it easy to keep up-to-date with more stories like this. Download the WHAS11 News app now. For Apple or Android users.