Despite recent rain, October's drought worsens
Thankfully some much needed rain is coming, but it won't be a drought-buster.
Krailas - stock.adobe.com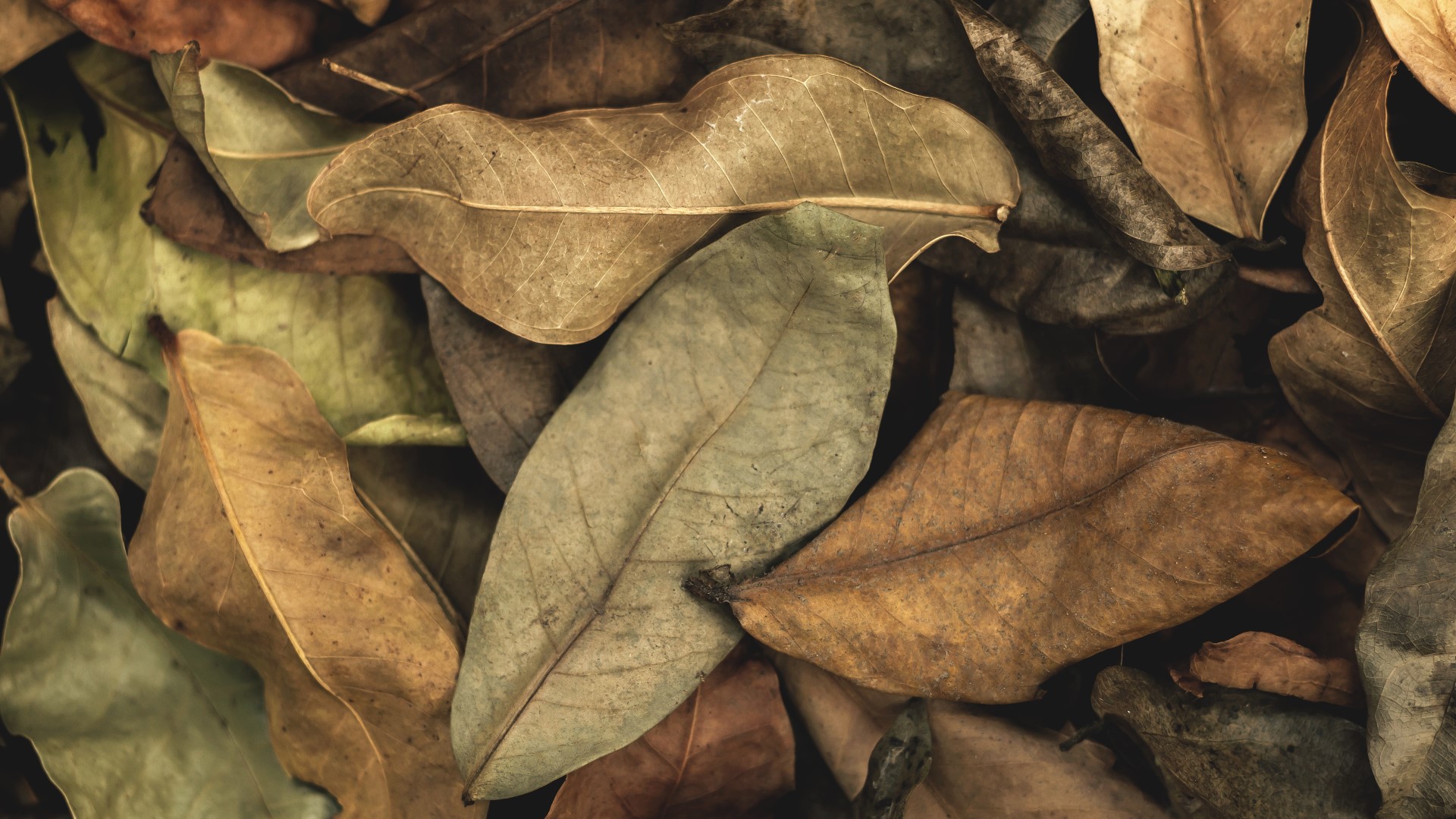 Drought conditions have once again taken hold across all of Kentucky and Indiana.
Thankfully, relief is on the way with rain in the forecast this week and the seven day forecast is the most active it's been in weeks.
Up until this week, this October was one of Louisville's driest months ever.
The driest Octobers
:
A look back at history
27 days into October and Louisville Muhammad Ali International Airport, the official reporting site for the city, has only received 0.63" of rain. Before then, only 0.05" had fallen putting the city on track for the driest October recorded.
Louisville's driest October ever was in 1908 when only 0.07" of rain fell.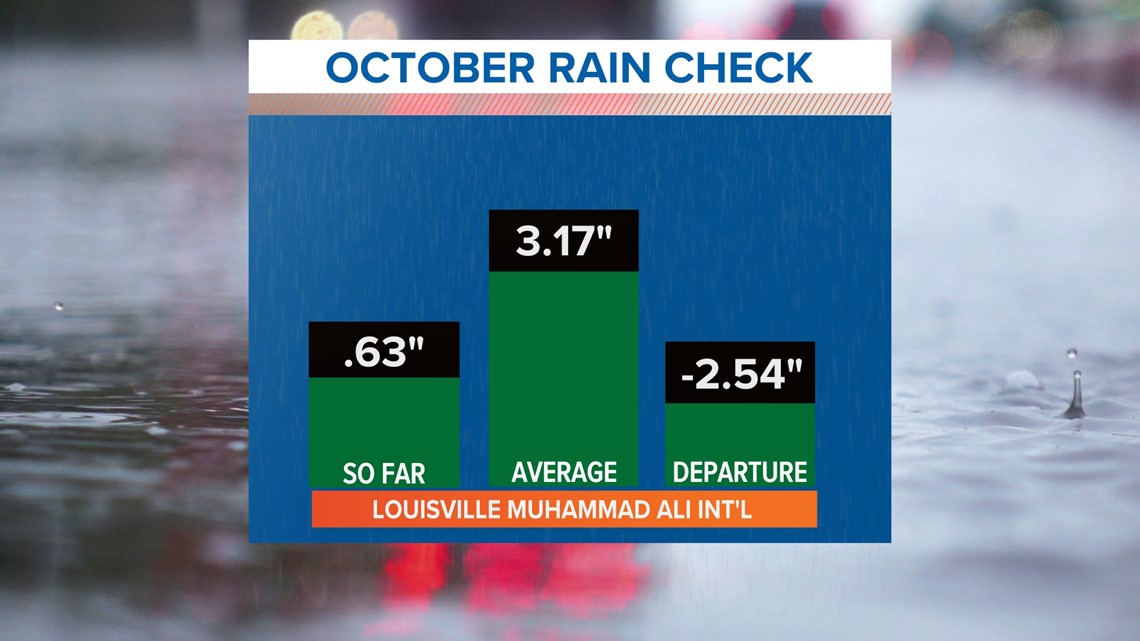 Rain earlier in the week of October 24 filled the rain gauged slightly and that old record from 1908 will remain. That rain also knocked this month out of the top 10 driest Octobers (and months overall), but is still severely lacking moisture.
Louisville saw 0.58" of rain Tuesday, October 25th, the first time more than a quarter inch of rainfall fell since way back on Sept. 6 when 0.58" fell.
The second "biggest" rainfall was a handful of days later on Sept. 11 with a whopping 0.22", narrowly missing that quarter inch mark.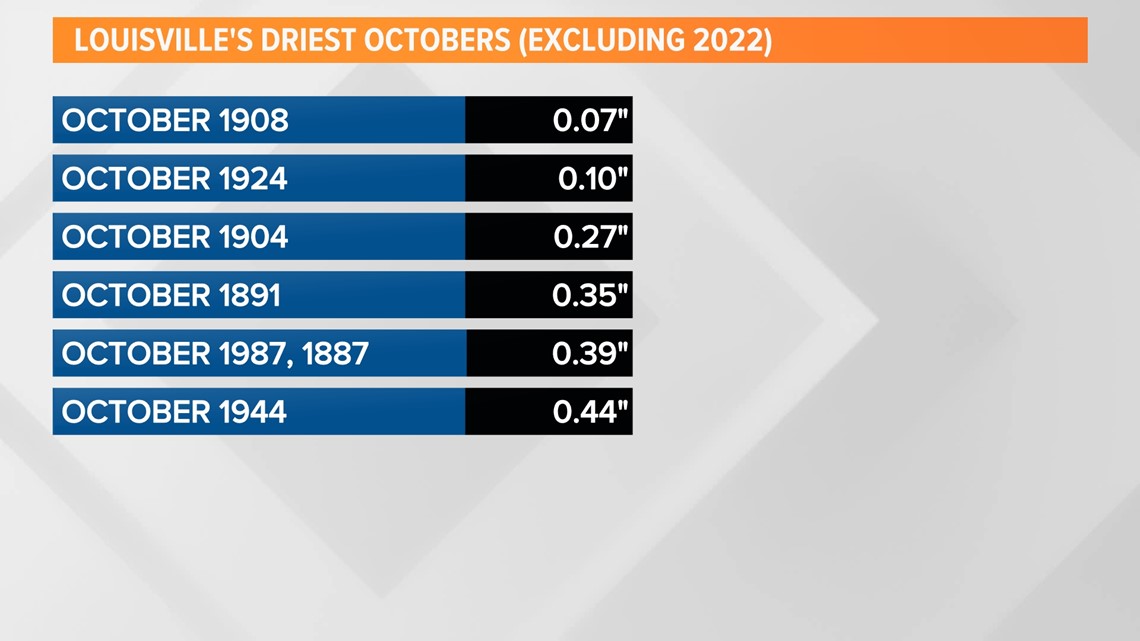 The driest months ever
:
Comparing past records

Not only has October 2022 been one of the driest Octobers ever, but it's also been one of the driest months in Louisville's entire history.
According to the National Weather Service, here are the current top ten driest months recorded, with this October (as of Oct. 24) placed in italics:
September 2019: 0.04"
October 1908: 0.07" // October 2022 (as of October 24): 0.05"
October 1924: 0.10"
September 2010 and March 1910: 0.12"
August 1881: 0.15"
September 2004: 0.18"
August 1889 and September 1953: 0.23"
April 1896, November 1904, and July 1930: 0.25"
August 1955: 0.26"
October 1904 and September 1953: 0.27"
Interestingly, there are many ties on this list, and 8 of the 15 driest months ever have been in September and October.
Drought monitor
:
3.5" below normal rainfall
Our current drought encompasses nearly the entirety of Kentucky and Indiana and is more expansive and severe than the earlier drought we experienced this summer.
The most severe drought conditions are in western Kentucky. An extreme drought has developed in the Paducah region with severe drought expanding through central Kentucky.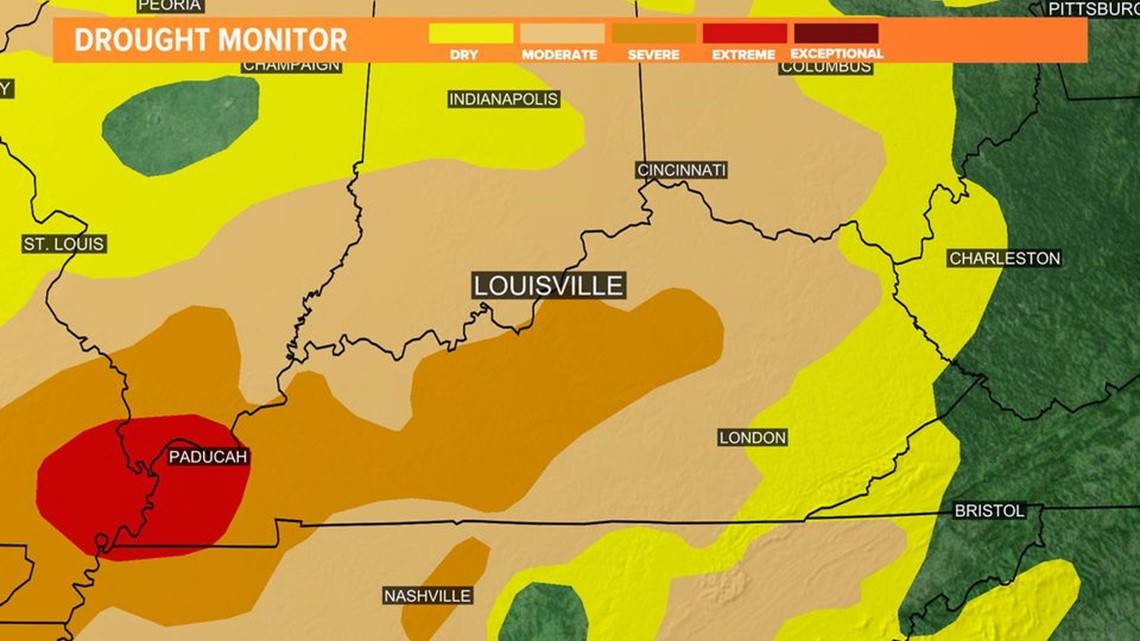 The rain on Tuesday was nice, but didn't really do anything. More is expected Sunday and Monday, but we're going to need several inches to totally eliminate the drought conditions.
A very dry September and October has now placed Louisville over 3.5" below normal on rainfall for the year.
Although the rainfall forecast graphic below shows areas west of I-65 picking up an inch of rain, it's likely less than that will fall.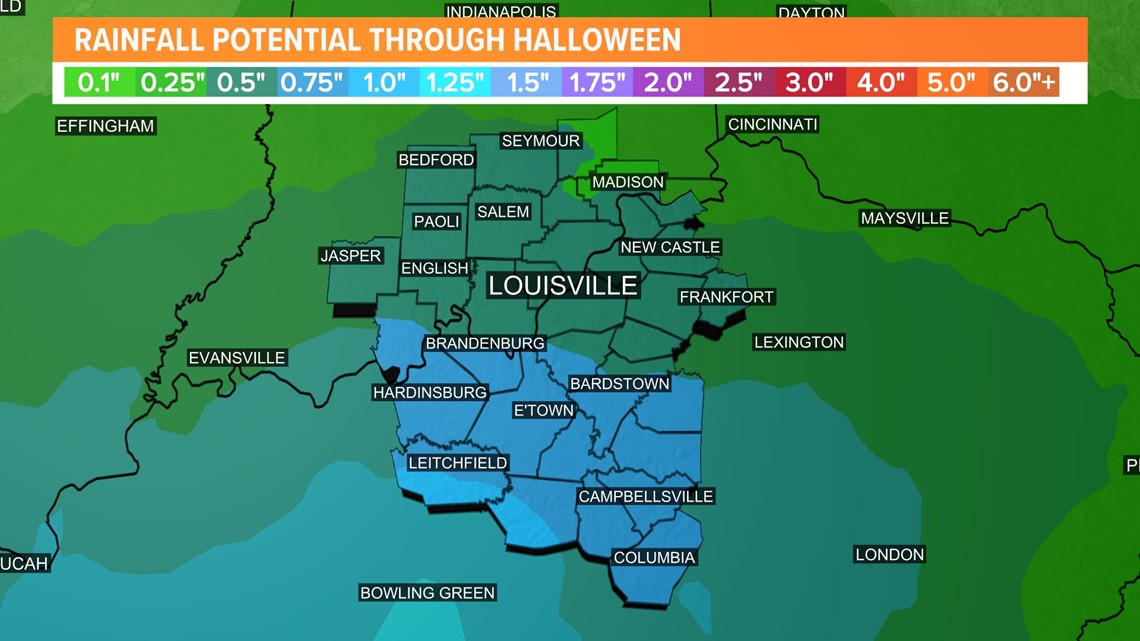 Good news?
:
Wet winter could be ahead
The latest winter outlook from the Climate Prediction Center indicates a third straight La Nina winter which typically means wetter-than-normal weather for the Ohio Valley and milder temperatures.