LOUISVILLE, Ky. — June 2023 was the Earth's hottest June since records began 174 years ago.
Both land and sea have gone down in the history books this year for record-high temperatures. June 2023 recorded the highest monthly sea surface temperature anomaly since NOAA's climate records began.
The mean ocean surface temperature also reached a 30-year high temperature in April this year with a global average of 69.98 degrees.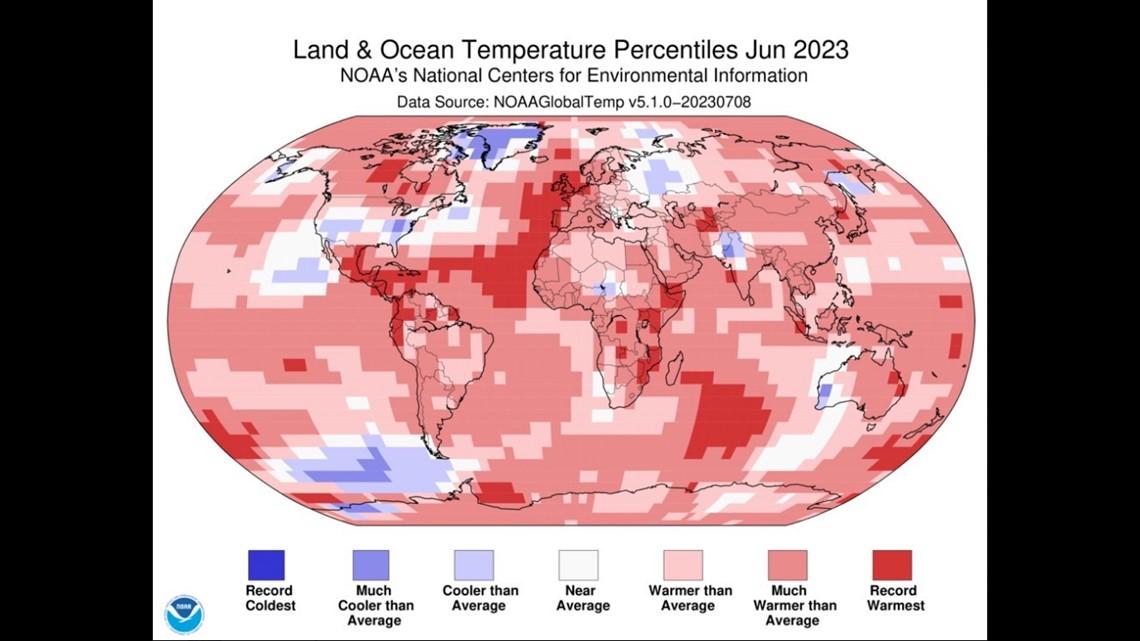 Why it matters
Hotter water temperatures can lead to extreme weather events. In fact, hurricanes are fueled by warm water.
It has been a relatively quiet 2023 hurricane season so far but given that ocean water has reached temperatures more in line with that of bath water, the ingredients are present for an active remainder of the season.
Ice sheets are also melting at an alarming rate. According to NOAA, sea ice coverage in June 2023 was 330,000 square miles less than the previous record low, set in June 2019.
Sea levels have been rising as a result of the melting. Higher sea levels could threaten coastal communities, wildlife populations and crops over time.
Warmer waters can cause coral bleaching, which is already being observed in south Florida.
The Mote Marine Laboratory recently confirmed seeing signs of partial bleaching in the Florida Keys. The lab reports that widespread coral bleaching could develop if environmental conditions continue to be favorable. Tourism, fisheries and biodiversity will be impacted if corals continue to die.
According to the Reef Resilience Network, over 100 million people are directly dependent on coral reefs for their livelihood.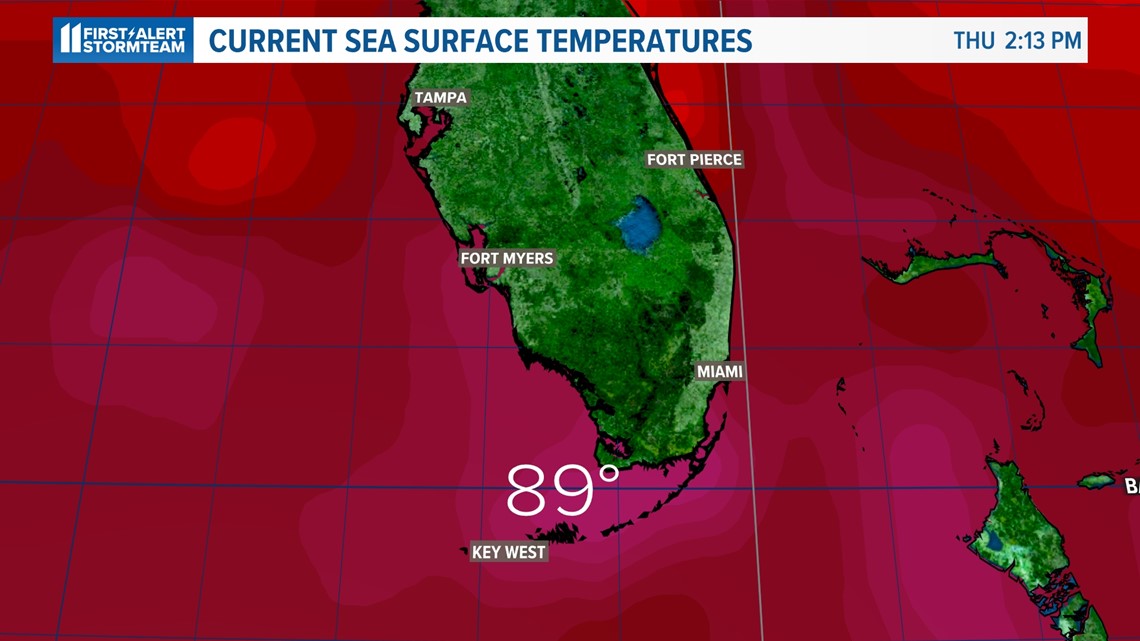 What now?
You can help slow the warming by reducing your carbon footprint.
Environment.co suggests lowering meat consumption, buying second-hand clothing, using energy-efficient appliances, unplugging electronics, and reusing water bottles.
Make it easy to keep up-to-date with more stories like this. Download the WHAS11 News app now. For Apple or Android users.