LOUISVILLE, Ky. — We are now watching our 27th named storm of the 2020 Atlantic Hurricane Season. Hurricane Zeta is currently threatening the Yucatan Peninsula and will eventually provide rain, wind and storm surge to areas of the Gulf Coast before it brings us a rainy forecast for Wednesday and Thursday.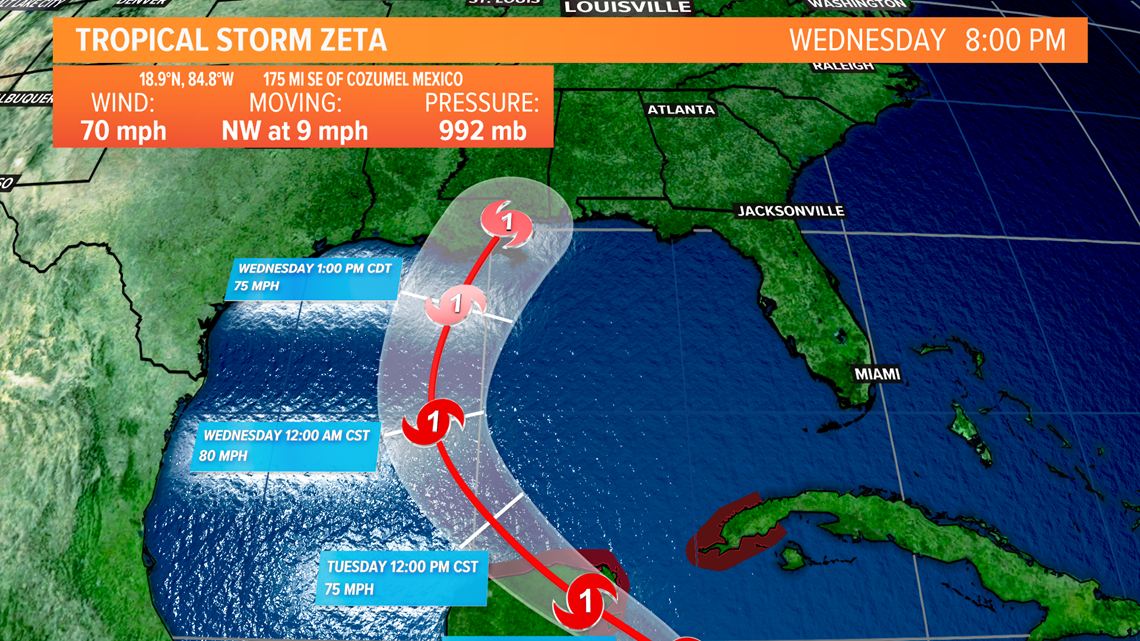 Zeta is expected to strengthen to hurricane status by Monday afternoon. It may briefly weaken as it moves across the Yucatan Peninsula, but will likely regain some strength as it enters the warm waters of the Gulf of Mexico.
Even though Zeta may battle some wind shear and a few other weather features across the south, it is expected to make landfall as a category 1 storm near the Louisiana - Mississippi border late Wednesday.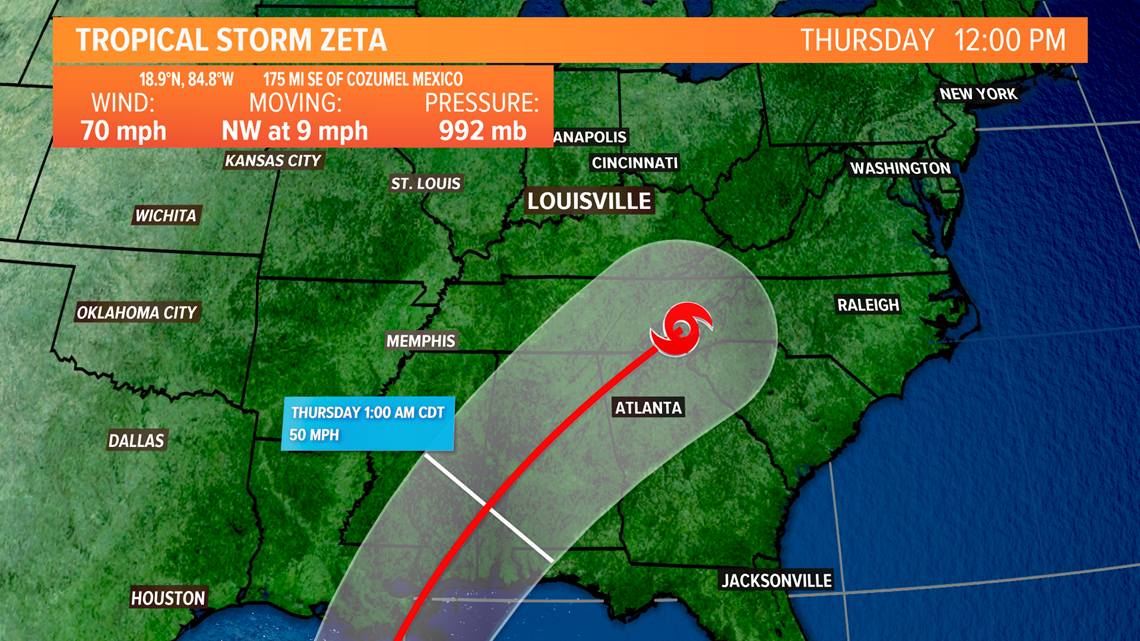 Zeta will move inland Wednesday into Thursday and eventually bring us some rain here in Kentuckiana. The heaviest rainfall we'll see in our region will arrive Wednesday night and last throughout Thursday.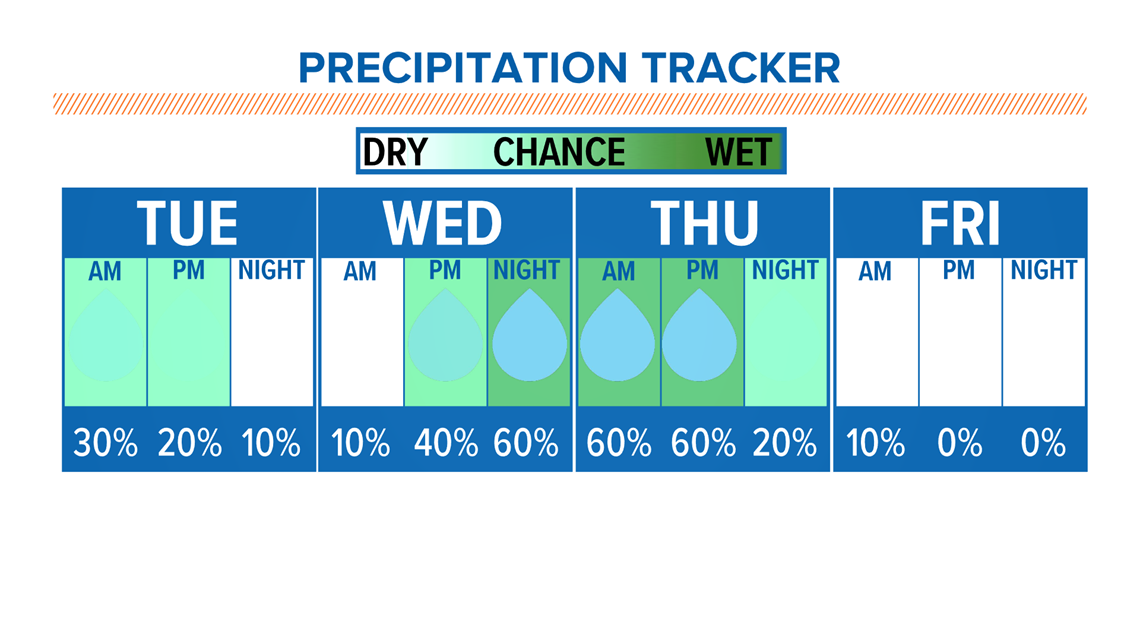 Various weather models do not agree on an exact amount of rain we'll see for the middle of the week, but we believe it will be in the 1-2" range. Some areas may see slightly higher totals.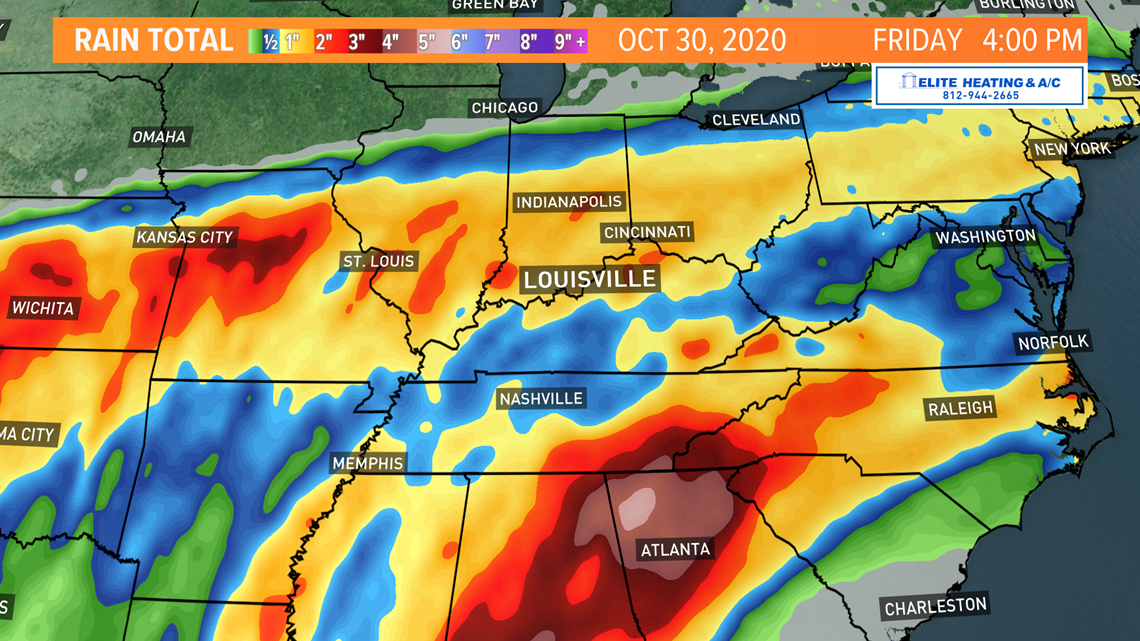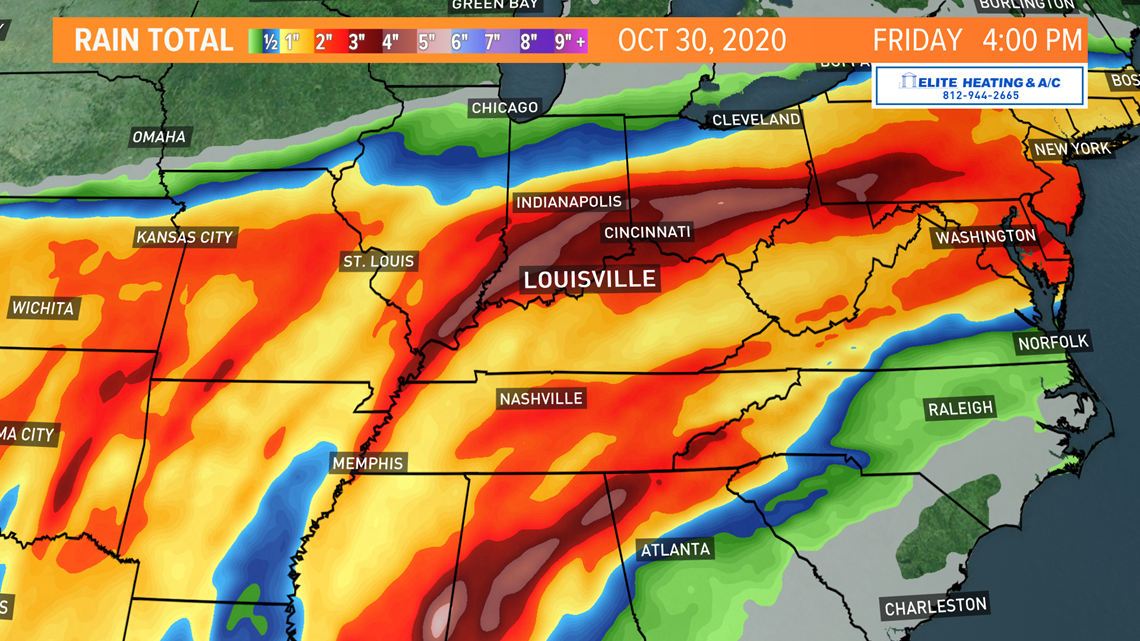 There is some good news for our Halloween weekend. It looks like high pressure will move back in on Friday clearing our skies and keeping us dry for trick-or-treating!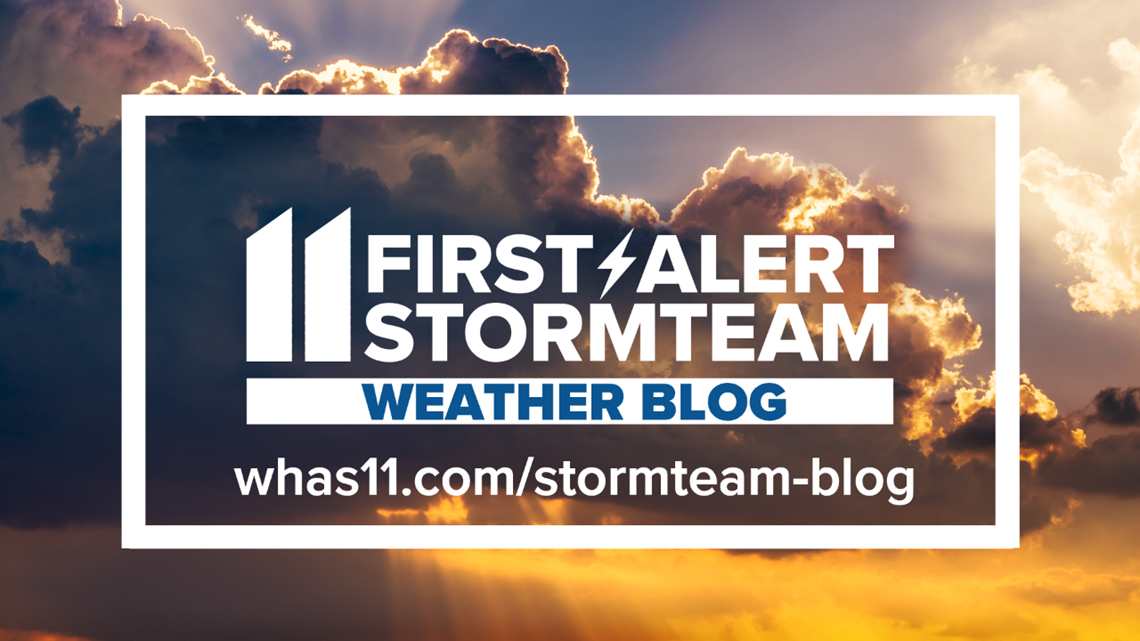 We'll be watching this storm as it moves from the Gulf of Mexico up to the Gulf Coast and keeping you updated on what that means for our forecast here in Kentuckiana.