LOUISVILLE, Ky. (WHAS11) - Tropical Storm Florence continues a slow westward track before an expected turn to the north early next week.
The storm made landfall Friday morning near Wrightsville Beach, North Carolina, as a Category 1 hurricane, but it was downgraded to a tropical storm in the 5 p.m. update from the National Hurricane Center.
RELATED | Track Tropical Storm Florence: Spaghetti models, forecast cone and satellite
Freshwater flooding will be a major issue with this storm. Storm surge levels could be as high as 13 feet in areas near Wilmington, North Carolina. The water from the ocean will push inland causing rivers and streams to overtop their banks. Another issue with Florence is the speed.
Florence is moving toward the west southwest near 5 mph. A slow westward to motion is expected through Saturday.This slow movement combined with excessive rainfall will cause record flooding for inland areas.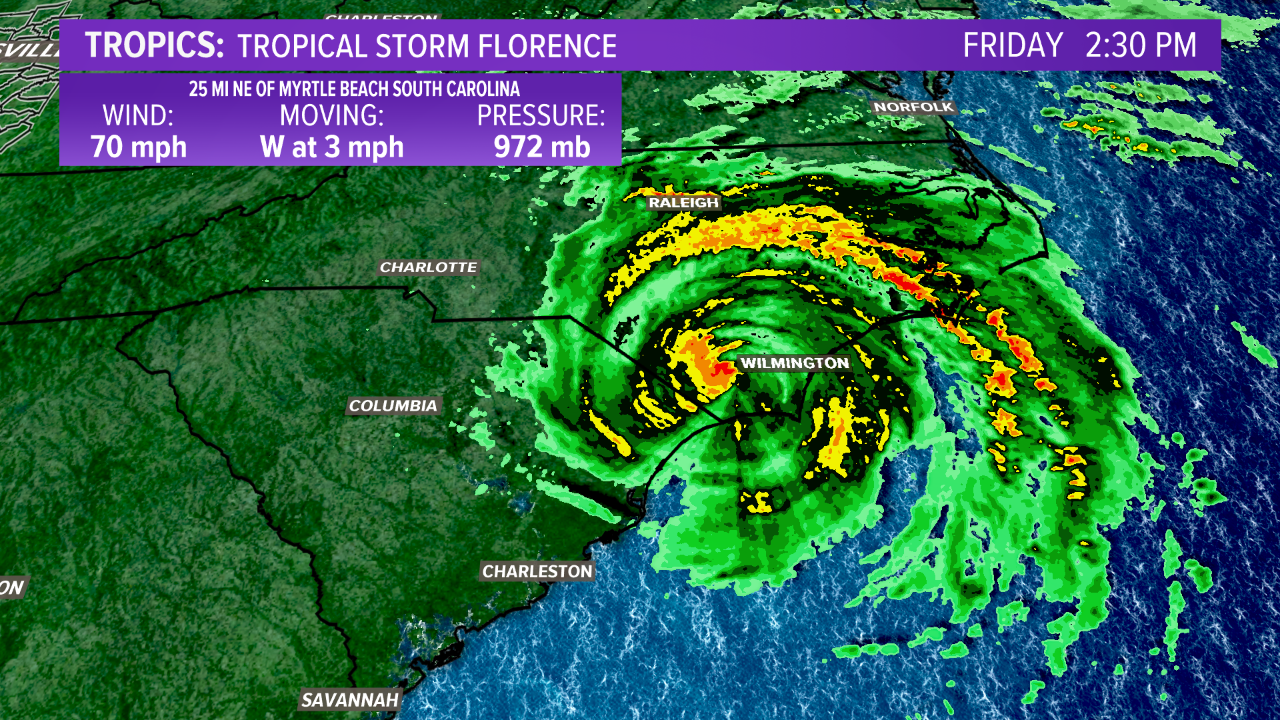 Once the storm moves further inland, it will weaken more and likely head towards Kentucky early next week as a low-pressure system. The eastern half of the state will see more rain than we will here in Louisville.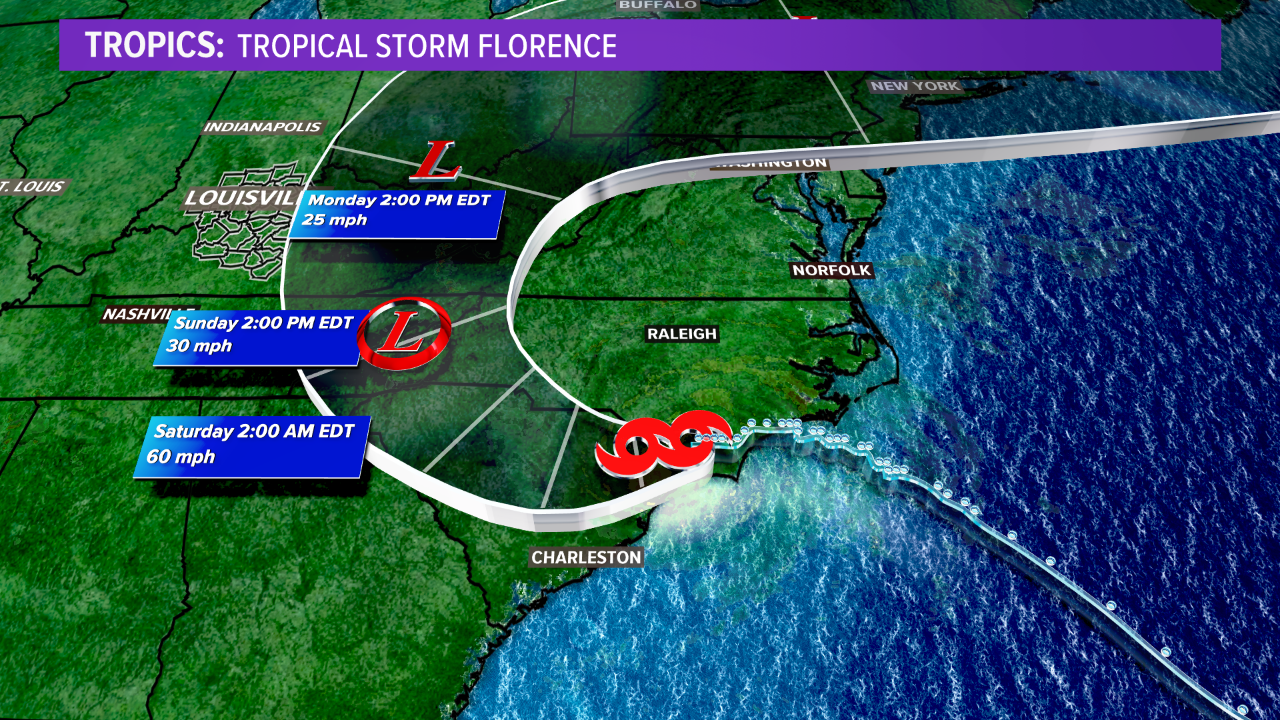 We are expecting light to moderate rainfall concentrated in the daylight hours on Monday with likely totals between 0.1-0.5 inches. This storm won't cause any major issues for us here in Kentuckiana - just a wet start to the work week.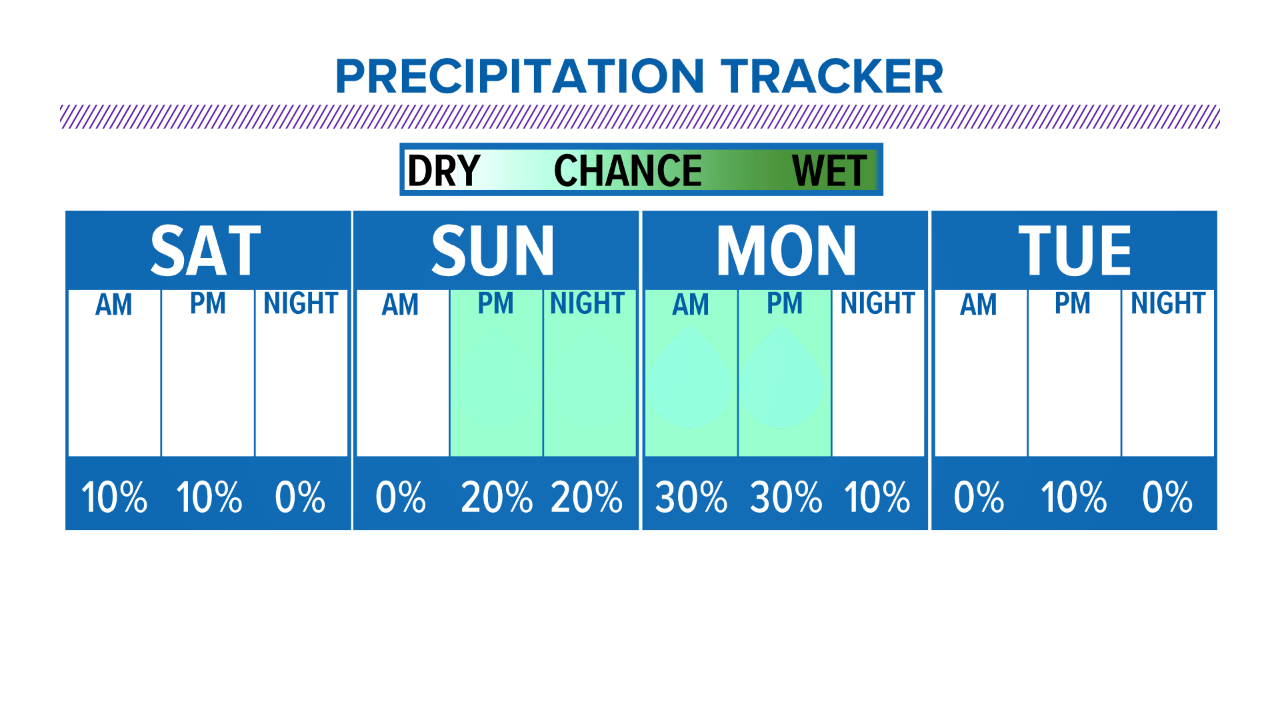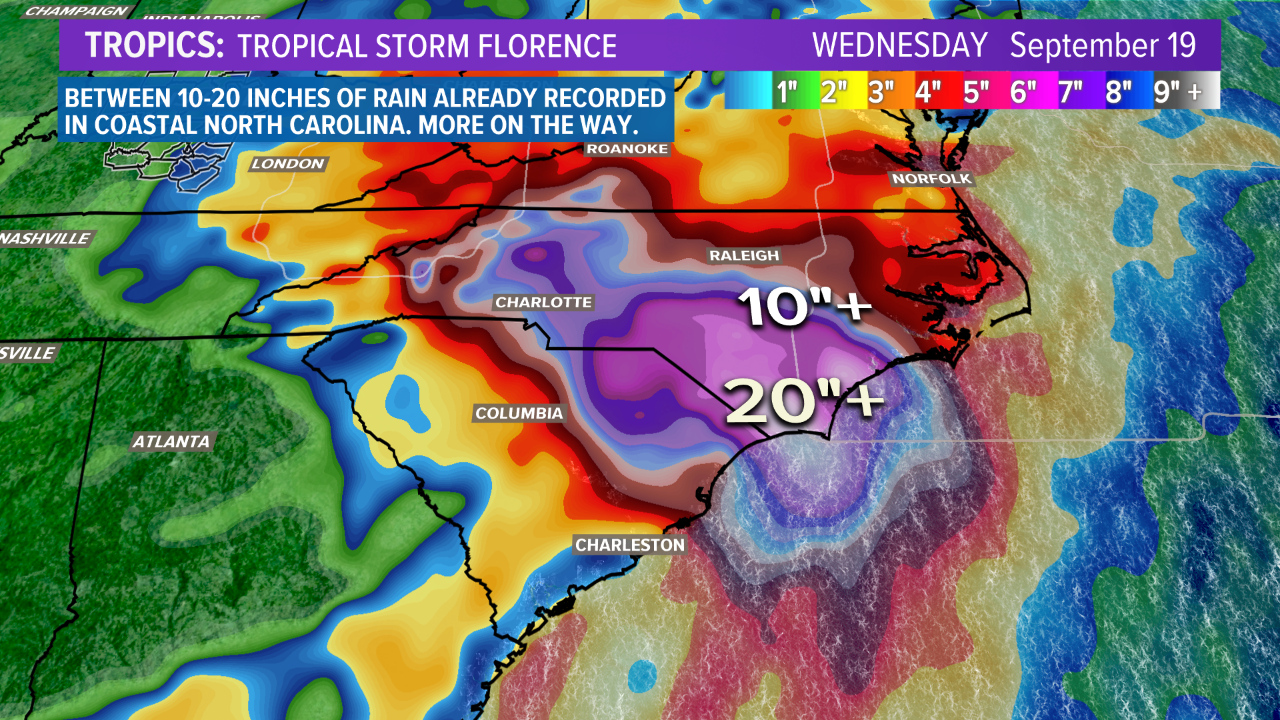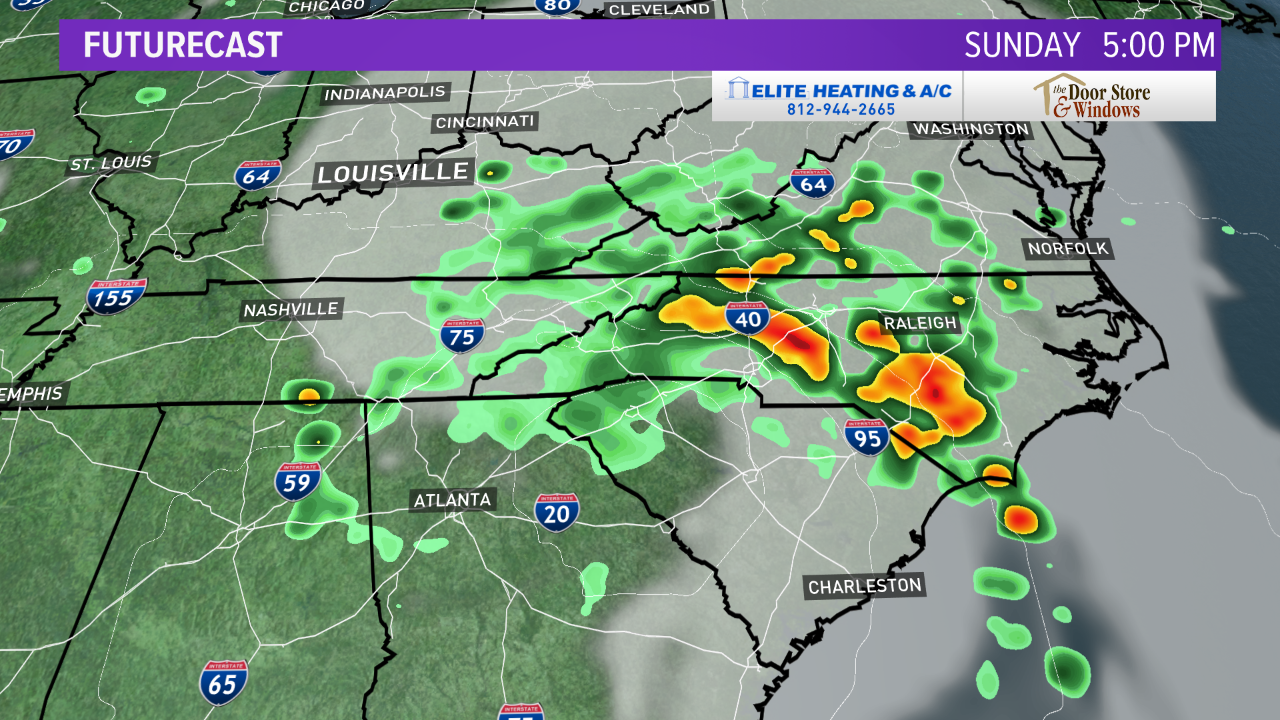 Tropical Atlantic Animated Satellites
The latest satellite image over the Atlantic Ocean.
App users, click here to see satellite imagery showing the Tropical Atlantic and the Gulf of Mexico
App users, click here to see satellite imagery of the U.S. Atlantic Coast
â–ºMake it easy to keep up-to-date with more stories like this. Download the WHAS11 News app now.
Have a news tip? Email assign@whas11.com, visit our Facebook page or Twitter feed.