LOUISVILLE, Ky. — A senior U.S. official said earlier this week the Unidentified Flying Objects (UFOs) shot down over the weekend were most likely weather balloons.
The United States and Canada have been on high alert since a Chinese spy balloon was discovered coasting over the continental U.S. earlier this month.
China insists it was simply a civilian weather balloon that was conducting research and had blown off course.
Weather balloons are actually very common.
Hundreds of countries launch balloons for forecasting and research purposes. The U.S. National Weather Service has over 90 launch sites for its balloons.
According to the NWS, before balloons can be released local meteorologists must get clearance from local FAA air traffic controllers.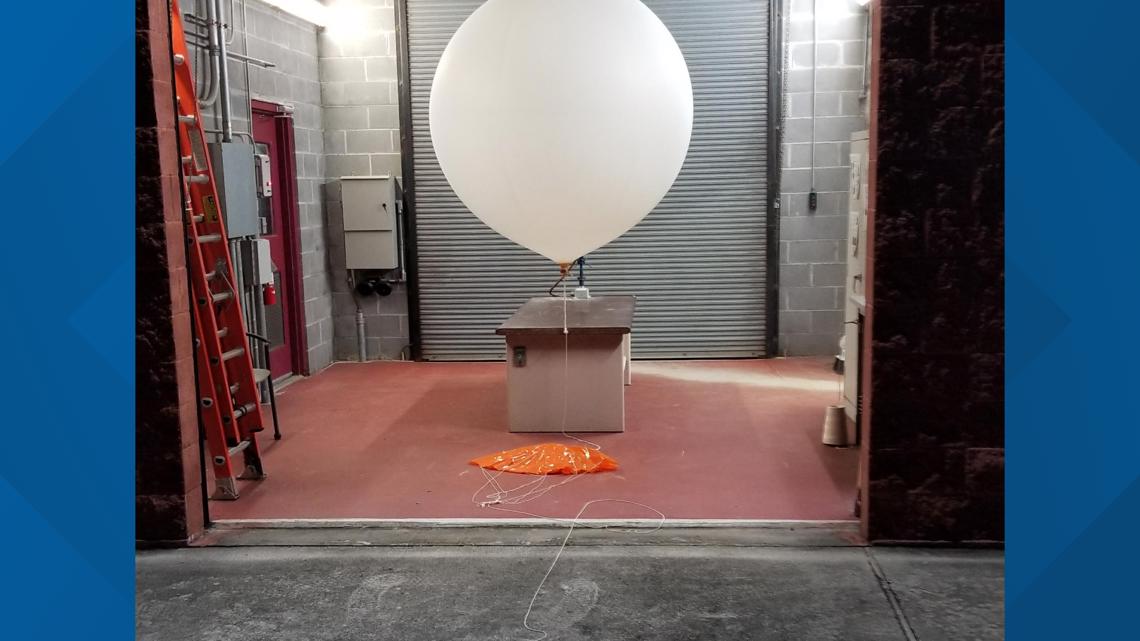 Weather balloon launches happen frequently.
Evan Webb, a meteorologist at the NWS Louisville office said weather balloons are launched twice daily at some offices.
While the Louisville office doesn't launch balloons, the nearest locations that do are Springfield, Illinois; Wilmington, Ohio; and Nashville, Tennessee.
"Some NWS offices across the country launch weather balloons around [7 a.m. EST] and [7 p.m. EST] in the evening," Webb said.
With that many launches across so many sites, that can quickly add up to tens of thousands of weather balloons in the U.S. each year alone.
The NWS says it's been flying weather balloons since the 1930s because the data they collect is valuable to understanding our atmosphere.
"The radiosonde [or data recorder] itself measures upper air conditions; temperature, pressure, humidity, wind speed, and direction," Webb said.
That information is very useful when making forecasts, especially when severe weather is expected.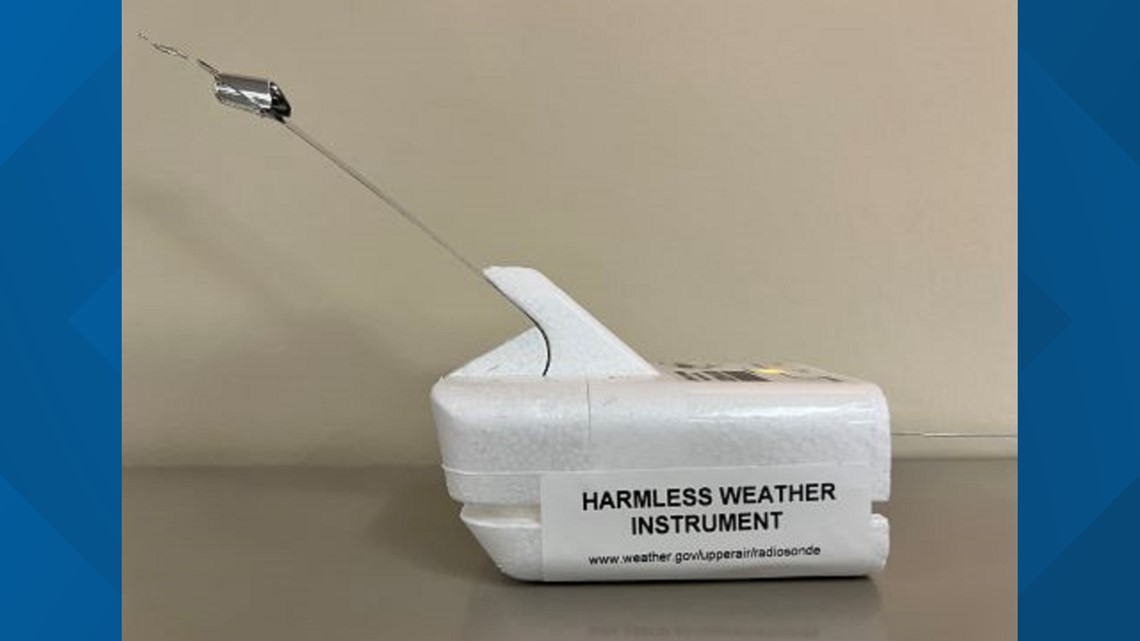 The balloons themselves are large, launching with a diameter of about five feet and can expand to be over 22 feet in diameter before they pop.
"With the right conditions a weather balloon can travel 100,000 feet high," said Webb. That's roughly 20 miles in height.
Can weather balloons travel thousands of miles horizontally, though?
Webb said it depends on wind speed through the atmosphere.
"Stronger westerly winds or southwesterly winds can advect [transport] the weather balloon further downstream," he said.
If the balloon is caught in the jet stream it could easily travel at speeds over 200 miles per hour.
Often the balloons travel a couple hundred miles at the most before popping and the data recorder, a radiosonde, falls back to earth.
Make it easy to keep up-to-date with more stories like this. Download the WHAS11 News app now. For Apple or Android users.