A Winter Weather Advisory is in effect until 6AM Thursday morning.
Many areas already have a light glaze of ice over elevated surfaces. A low pressure system moving in from the south that will continue to spread freezing rain over Kentuckiana. Many areas will pick up a 1/4" of ice on elevated surfaces like trees, cars, decks, porches, and sidewalks. Well-traveled roads will primarily be wet, but watch for ice on ramps, bridges, and overpasses.
We will continue to watch temperatures very closely overnight. If it stays colder for longer than expected, more ice can be expected.
During the overnight hours, temperatures are forecast to gradually warm from south to north, allowing the ice to melt early Thursday morning. We're hoping most areas will just have wet roads to navigate for the Thursday morning commute.
Here's is the updated timeline with Futurecast below - notice gradually warming temperatures toward sunrise Thursday morning.
YOUR PHOTOS: Icy conditions around Kentuckiana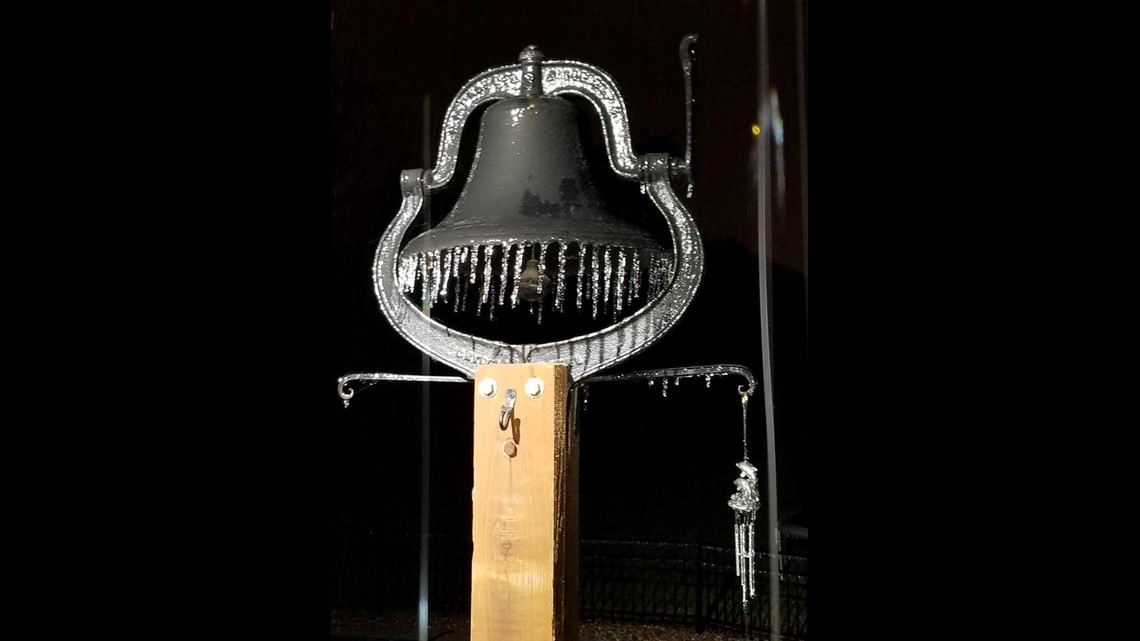 2am:
6am:
10am THURSDAY
5:30pm THURSDAY
The best chance for light accumulating snow, mainly an inch or less, will be over areas northwest of Louisville - closer to the center of the upper-level low and colder air.
Also, our road temperatures across Kentucky and Indiana are a few degrees above freezing, so any ice that accumulates will not last long. Again, freezing rain will mainly be an impact on smaller side streets and elevated surfaces such as bridges, car windshields and power lines.
TIPS TO DRIVE IN WINTER WEATHER
Follow the WHAS11 First Alert Storm Team on Social Media:
Chief Meteorologist Ben Pine:
Facebook: Facebook.com/MeteorologistBenPine | Twitter: @WHAS11Ben | Instagram: @whas11pine
Meteorologist T.G. Shuck
Facebook: Facebook.com/tgshuck | Twitter: @TGweather
Meteorologist Kaitlynn Fish
Facebook: Facebook.com/WXkaitlynnfish | Twitter: @kaitlynnfish | Instagram: @kaitlynnfishwx
Meteorologist Reed Yadon
Facebook: Facebook.com/reedyadon | Twitter: @whas11reed