LOUISVILLE, Ky. — The Quadrantid Meteor Shower will be our first meteor shower of the year and it peaks this weekend. However, it may be tough to view in Kentuckiana thanks to a few factors.
First, the moon will likely be very bright in its waning gibbous phase. Lots of moonlight is not great to see meteors because the moon's light can wash out any of their bright streaks across the sky.
Second, our skies will likely be very cloudy here in Kentuckiana on Saturday and Sunday.
There is still a slight chance to see the shower, though so you'll want to know some of the best practices for viewing if you're trying to see it.
You'll want to find a dark area away from any city light pollution like street or porch lamps. Lying down in a safe space and looking up towards the northeast will point you in the right direction.
The best time to see the Quadrantids is just after midnight, but make sure you give your eyes 20-30 minutes to adjust to the darkness for the best view.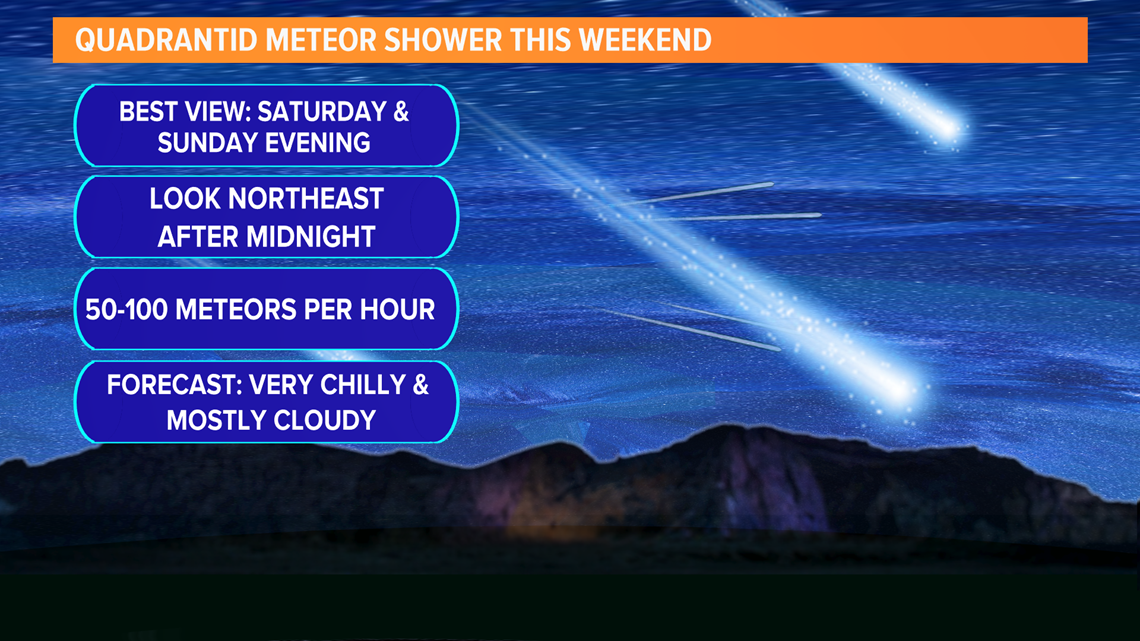 Make it easy to keep up-to-date with more stories like this. Download the WHAS11 News app now. For Apple or Android users.