LOUISVILLE, Ky. — Tropical Storm Eta brought devastating rainfall, wind and storm surge to Nicaragua yesterday and will continue to pummel South America over the next 48 hours. While it is now a Tropical Storm, Eta made landfall as an extremely dangerous Category 4 Hurricane with maximum sustained winds at 140 mph late Tuesday afternoon.
Heavy rainfall has caused landslides across Nicaragua displacing thousands of people due to damage to homes and businesses. Parts of southern Mexico, Jamaica, Haiti, the Cayman Islands and El Salvador will also need to brace for the effects of Tropical Storm Eta.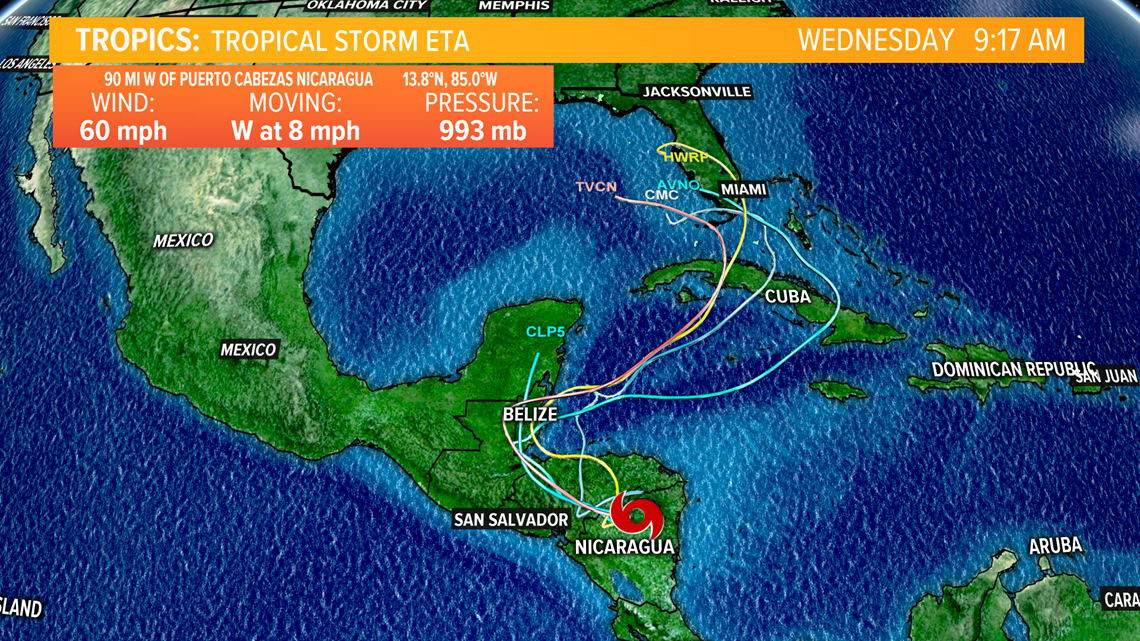 The storm will move northeastward over the next few days and may also regain some strength as it moves over the warm waters south of Cuba. Southern Florida may also need to brace for Tropical Storm conditions by late Sunday evening into early Monday morning.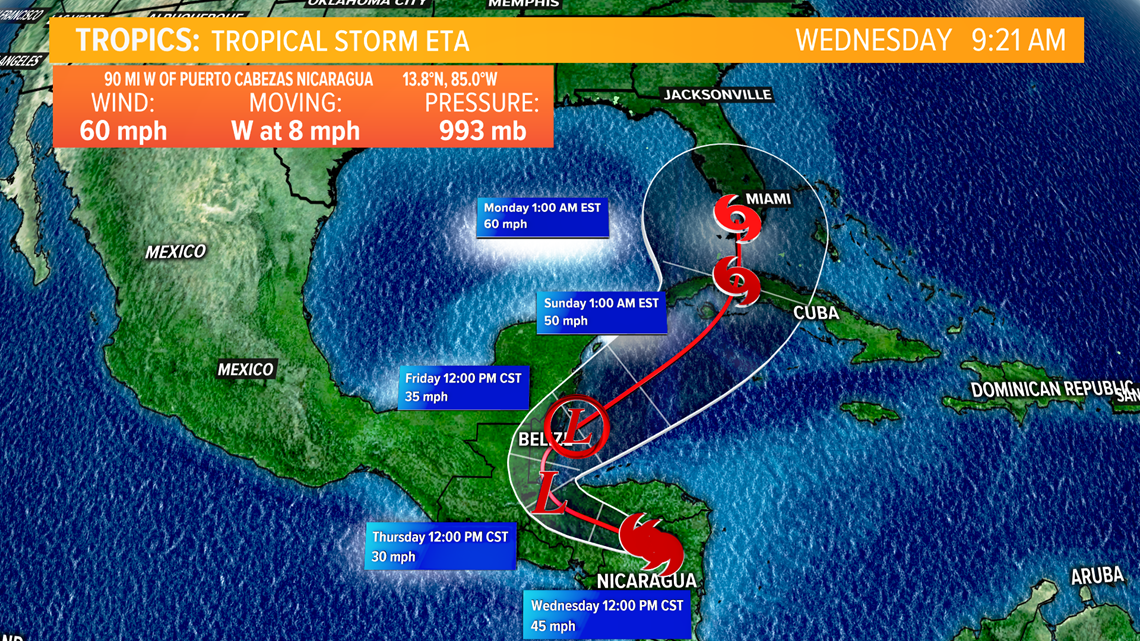 While Tropical Storm Eta does not currently pose a threat to the northern Gulf Coast, its path and impact to Florida are not exactly determined at this point. We'll be tracking Eta as we go throughout the week to bring you the latest and most accurate information on the storm.
Follow the WHAS11 First Alert Storm Team on Social Media:
Meteorologist Alden German