LOUISVILLE, Ky. — Hurricane Delta made landfall as a very powerful Category 2 storm on the Yucatan Peninsula Wednesday morning. It will move into the Gulf of Mexico Thursday into Friday and likely make landfall in south Louisiana as the weekend begins.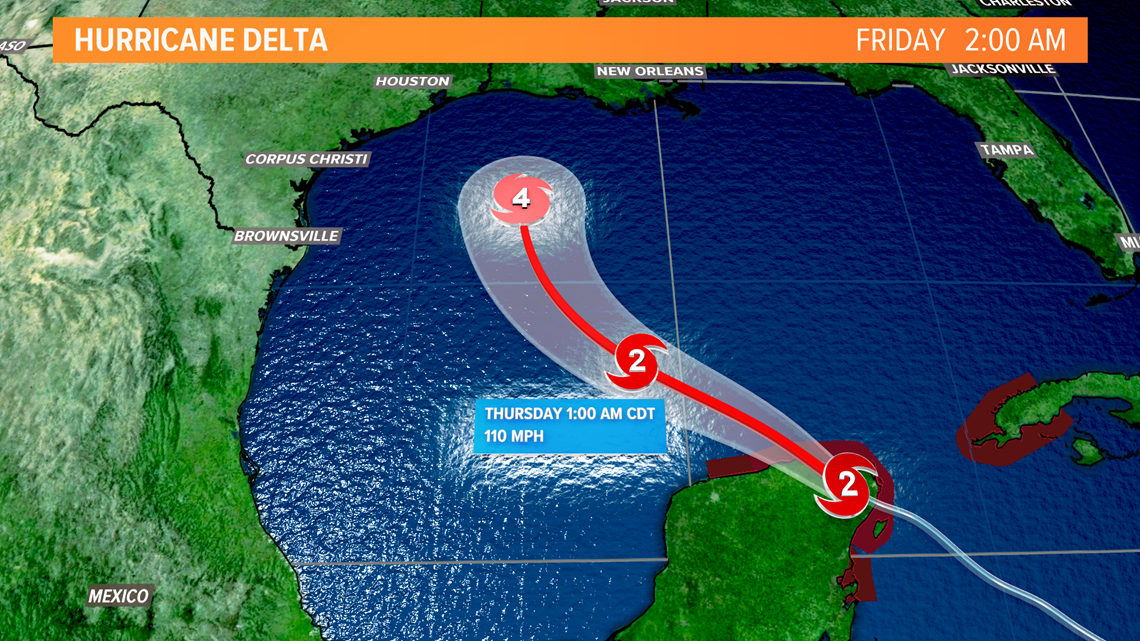 Delta may briefly gain strength back to a Category 4 storm as it moves over the warm water in the Gulf of Mexico. The National Hurricane Center has Delta hitting Louisiana as a weak Category 3 or strong Category 2 sometime late Friday into Saturday.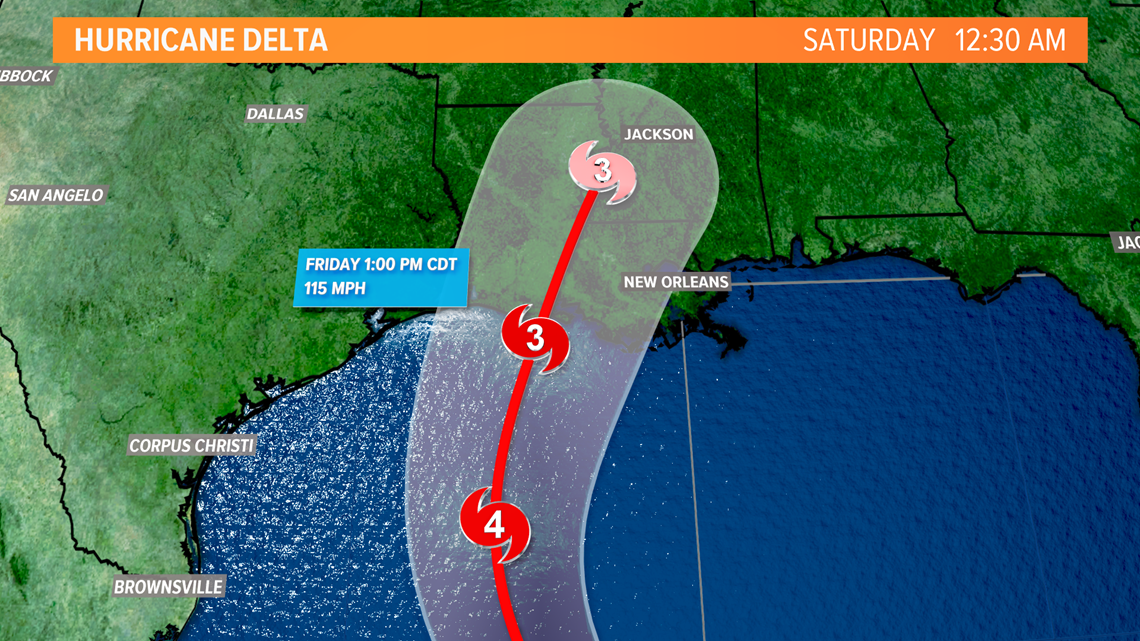 Regardless of the category, Hurricane Delta is going to bring heavy rainfall, extremely strong winds and devastating storm surge to the low-lying areas along the Louisiana and Mississippi coast. It may also bring the threat of tornados inlands to central Louisiana, Mississippi and even into Arkansas.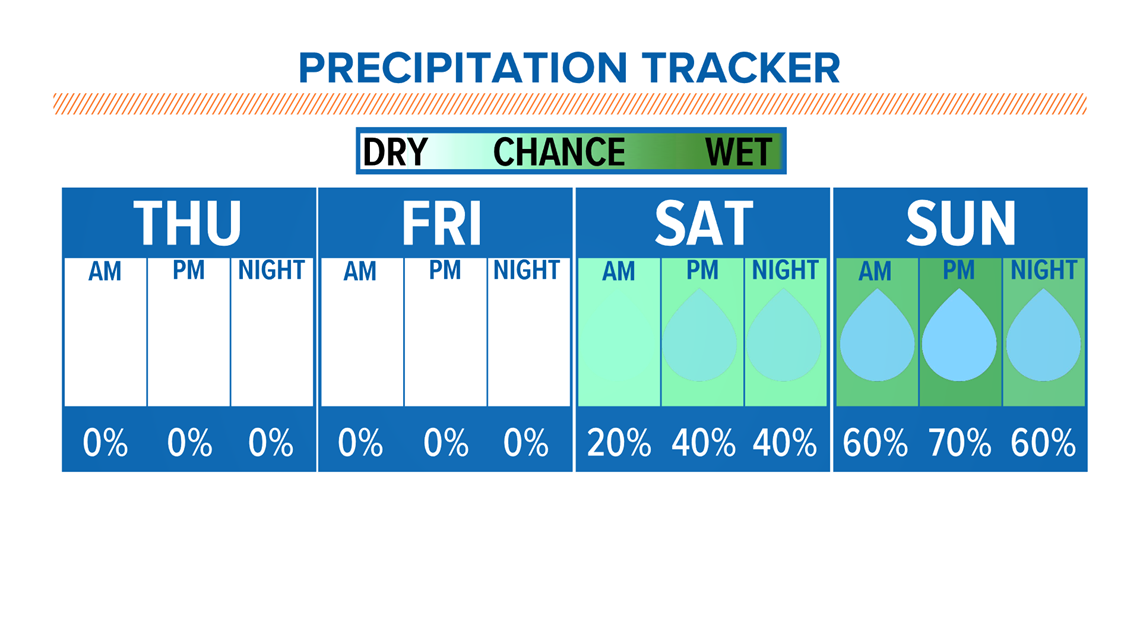 As Delta moves inland it will bring us 1-3" of rain between Saturday afternoon and the end of the weekend. Some areas south of Louisville could see higher totals closer to 4". Some thunderstorms with gusty winds are possible as well.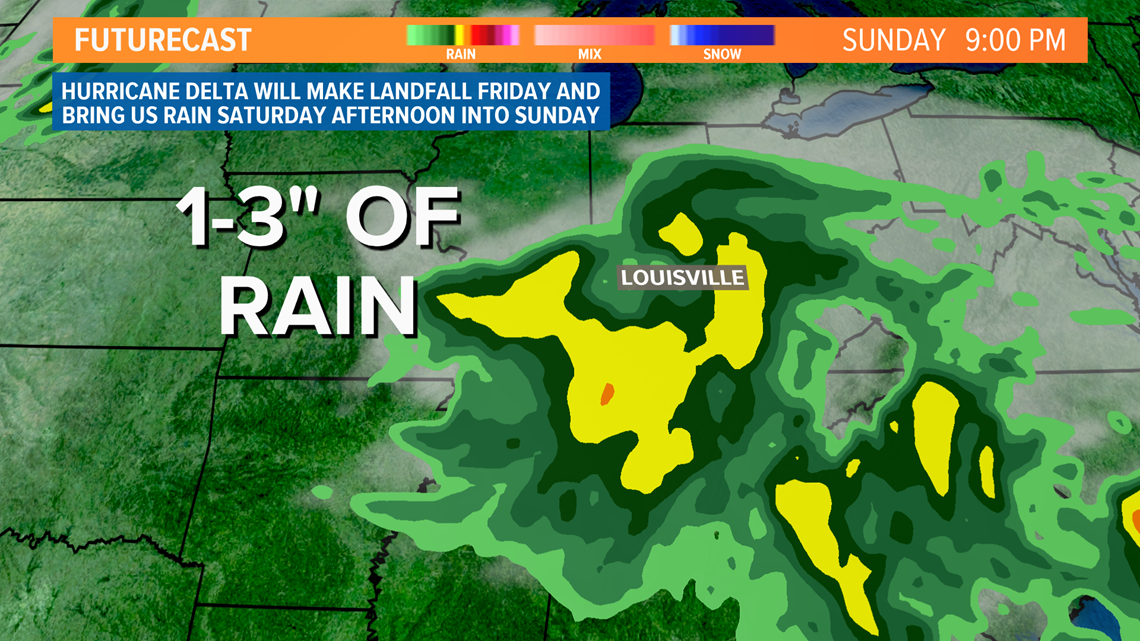 Make it easy to keep up-to-date with more stories like this. Download the WHAS11 News app now. For Apple or Android users.