MAYFIELD, Ky. — When mother nature unleashes one of her deadliest currents, the effects can be devastating. Nobody knows that better than the families of western Kentucky, now offering support to their neighbors across the state, facing the same uncertainties they were, just months ago.
"Six months is nothing -- it's a drop in the bucket -- we've got a long road ahead of us and we really do need help in all areas," Mayfield Rebuild's Jill Celaya said.
The team in Mayfield's city government, first responders and residents all agree recovery is a long road, and they are not yet to the point where reflecting on the night of Dec. 10 is easy.
WHAS11 returned to the community to speak with some of those impacted by the storm, specifically first responders.
Shay McAlister: How are you doing?
911 Dispatcher Abby Cummings: I'm recovering. I don't talk about it much. It's hard. I just try to go on every day like it's another day and try not to think about it."
Shay McAlister: It's still difficult?
Abby Cummings: Very difficult. Thinking I could have lost my husband and my kids that night. Very difficult.
Cummings wasn't scheduled to work on the night of the Dec. 10 tornadoes. Instead, she was at home with her family when the silence was the first indicator that something wasn't right.
"It got really quiet outside, really quiet, and then the power went off," Cummings said. "We lost our neighbor, my house should've been taken away. It was like there was a bubble over our house that night."
Cummings said she knew she had to go to work and immediately started heading that way. Her typical 15-minute drive to the dispatch center took over an hour.
"There were no road signs, the houses were gone," she said. "So you didn't know where you were."
Cummings and the other first responders did everything they could in the hours after the hit. The work went beyond their job descriptions. Something likely now happening in eastern Kentucky.

Shay McAlister: When you think back to it all- is there anything you think could have been done different?
Abby Cummings: We were warned for days, weeks, and I don't think you ever. You don't ever think its going to hit. For it to be that powerful. You don't think its going to hit you.
So what does recovery look like? Small signs of progress are visible across town. One of the sites, the Mayfield Candle Factory, is clear of debris.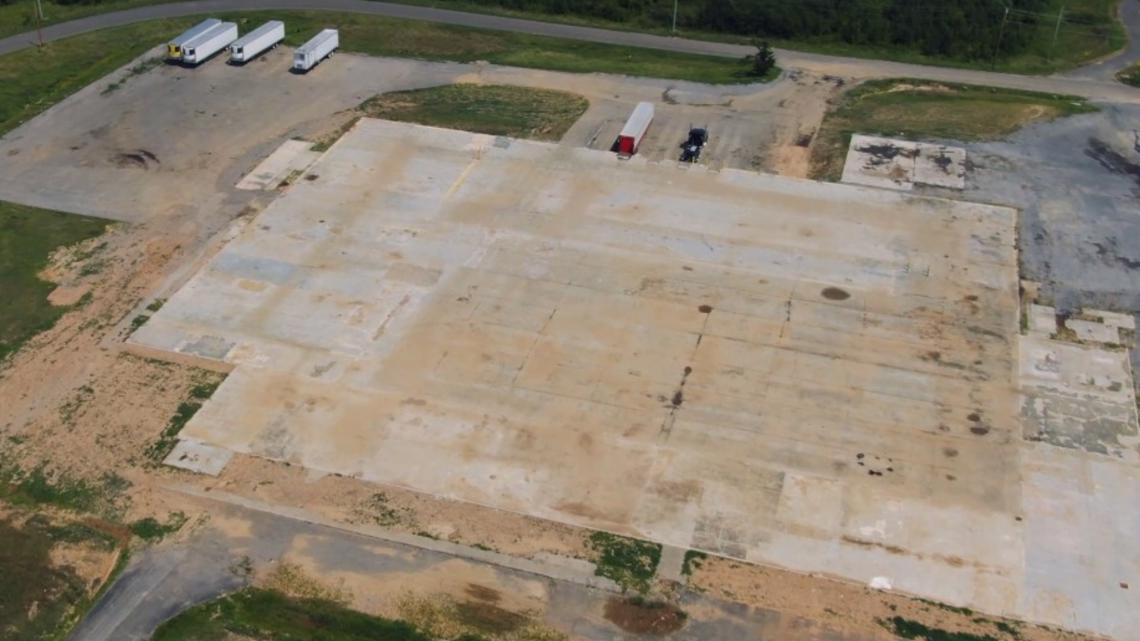 Still, the site is home to the deepest heartbreak; eight lives were lost in the factory that night.
"That is the part of this event that cannot be fixed -- the lives that were lost, the families that are missing loved ones. That's the part that can't be fixed," Mayfield Police Chief Nathan Kent said.
Just months ago almost every road surrounding the town had mounds of debris pushed up from the property, waiting to be removed. Since then, the Chief of Police estimates 250,000 truckloads of debris have been taken from the town.
"We are not recovered, but we are recovering," he said.
New homes are also popping up all around the small town, and particularly on properties where the home was a total loss.
"Everything that is being built is not only brand new, its so visible. We've lost so much -- the topography of the city has changed. You can see across town in ways you couldn't see before. Unimaginable ways," Kent said.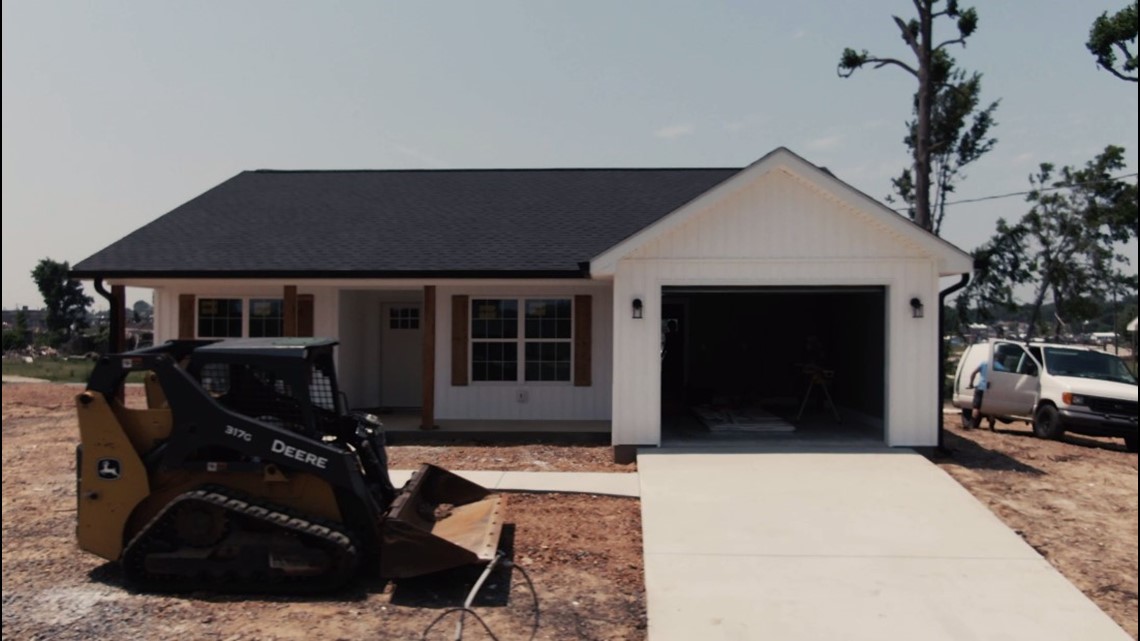 Now, the city's sights are set on a brighter future. Multiple agencies are working together to create a plan for the rebuild. One of those agencies is 'Mayfield Rebuild.'
"We want to catch everybody's dreams and work it into a plan that can eventually be turned into a reality, we hope," Celaya said.
Mayfield Rebuild was created to lead the planning process -- tasked with collecting ideas from citizens and then laying out a formal plan to meet those needs.
Celaya said the work is rewarding, but it isn't easy, and it isn't fast.
"I have to admit it's been baby steps but there's so much to do that I promise there's going to be giant leaps eventually," Celaya explained.
She said many people who lost their homes or their loved ones haven't yet returned to the small town.
"One of the biggest challenges is getting those people back in our community so they can continue growing and thriving," Celaya said.
For now, they stay focused on the small victories and celebrate the baby steps while carefully reminding the rest of the world there is still a long way to go.
Make it easy to keep up-to-date with more stories like this. Download the WHAS11 News app now. For Apple or Android users.