LOUISVILLE, Ky. — Get your rain gear ready, a heavy rainmaker is on the way Monday! Our next storm system will spread rain our way by early morning, with moderate to heavy rain continuing through the afternoon. The soggy conditions are expected to taper off Monday night.
Tuesday will be mild and dry with highs in the 50s before a cold front brings chilly air back to Kentuckiana Tuesday night.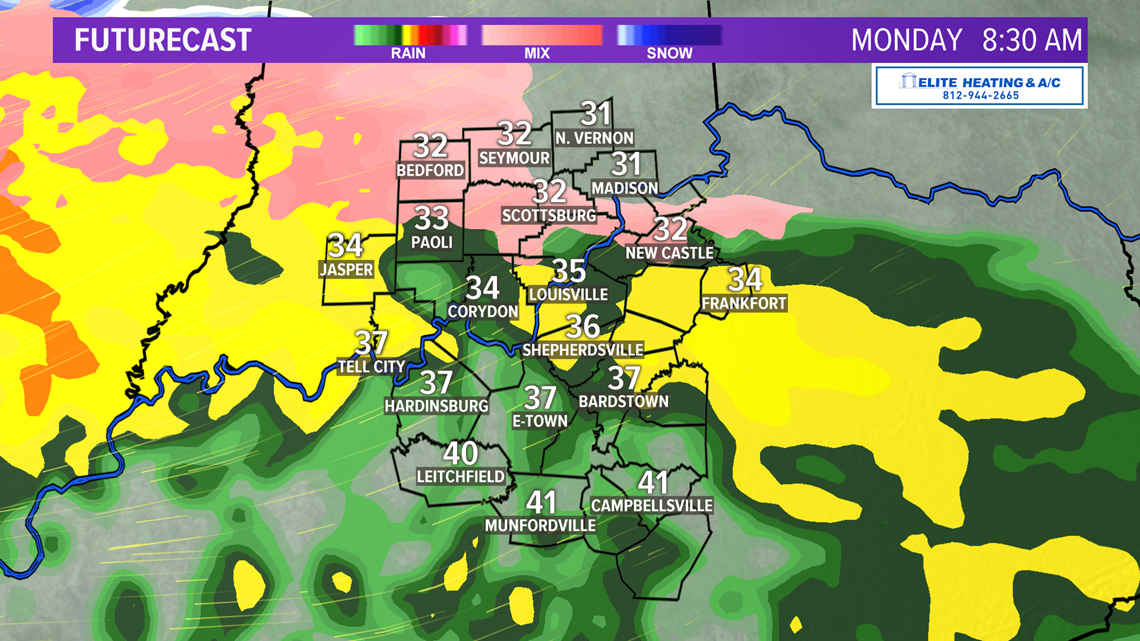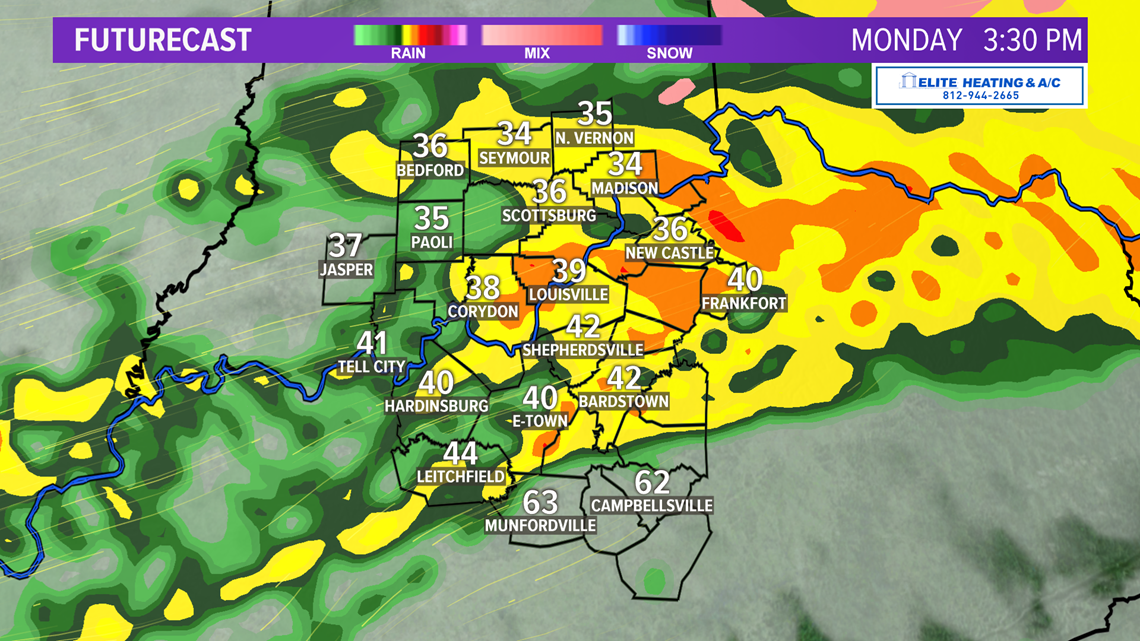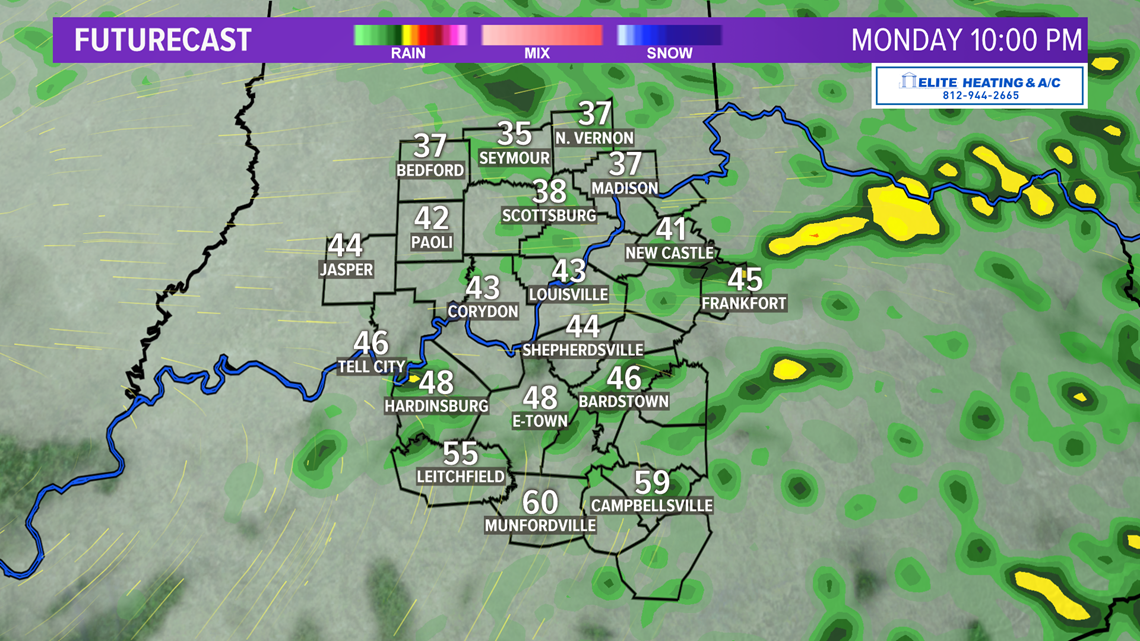 A total of 1-3" of rainfall is expected. This could lead to rising rivers, creeks and streams, and localized flooding.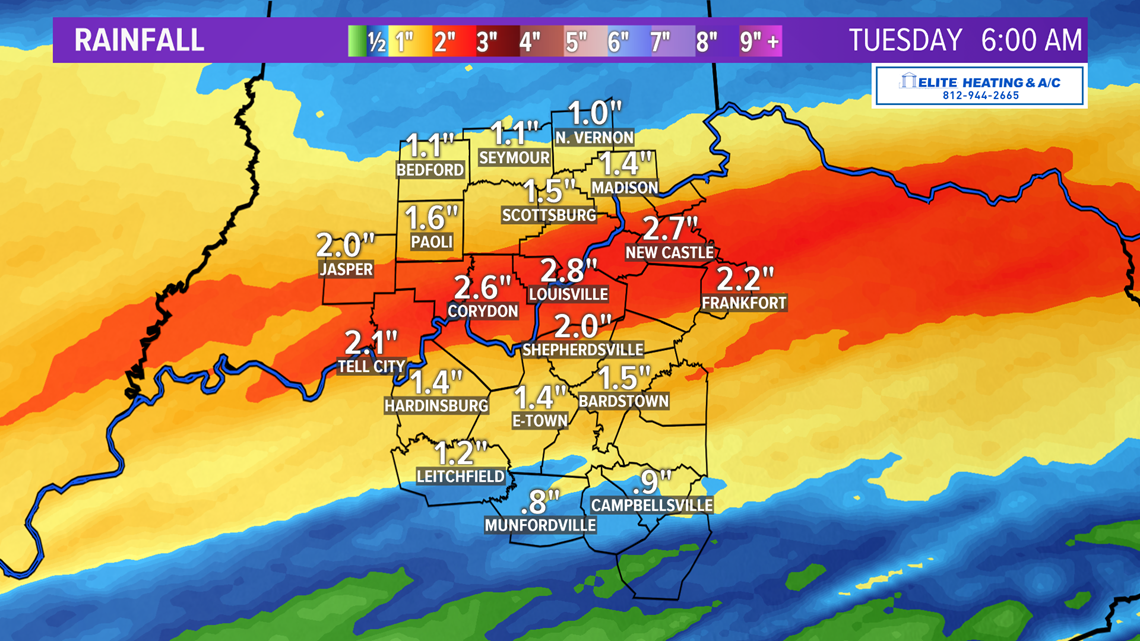 System number two will have that cold air to work with so a wintry mix will be likely Wednesday. Some minor snowfall accumulations will be possible by late Wednesday. Some early projections from the GFS and EURO weather models show generally around an 1" or less.