Here's how winters in Kentuckiana have changed over the past three decades
La Niña is sticking around this winter, but how does it compare to a normal winter?
nataba - stock.adobe.com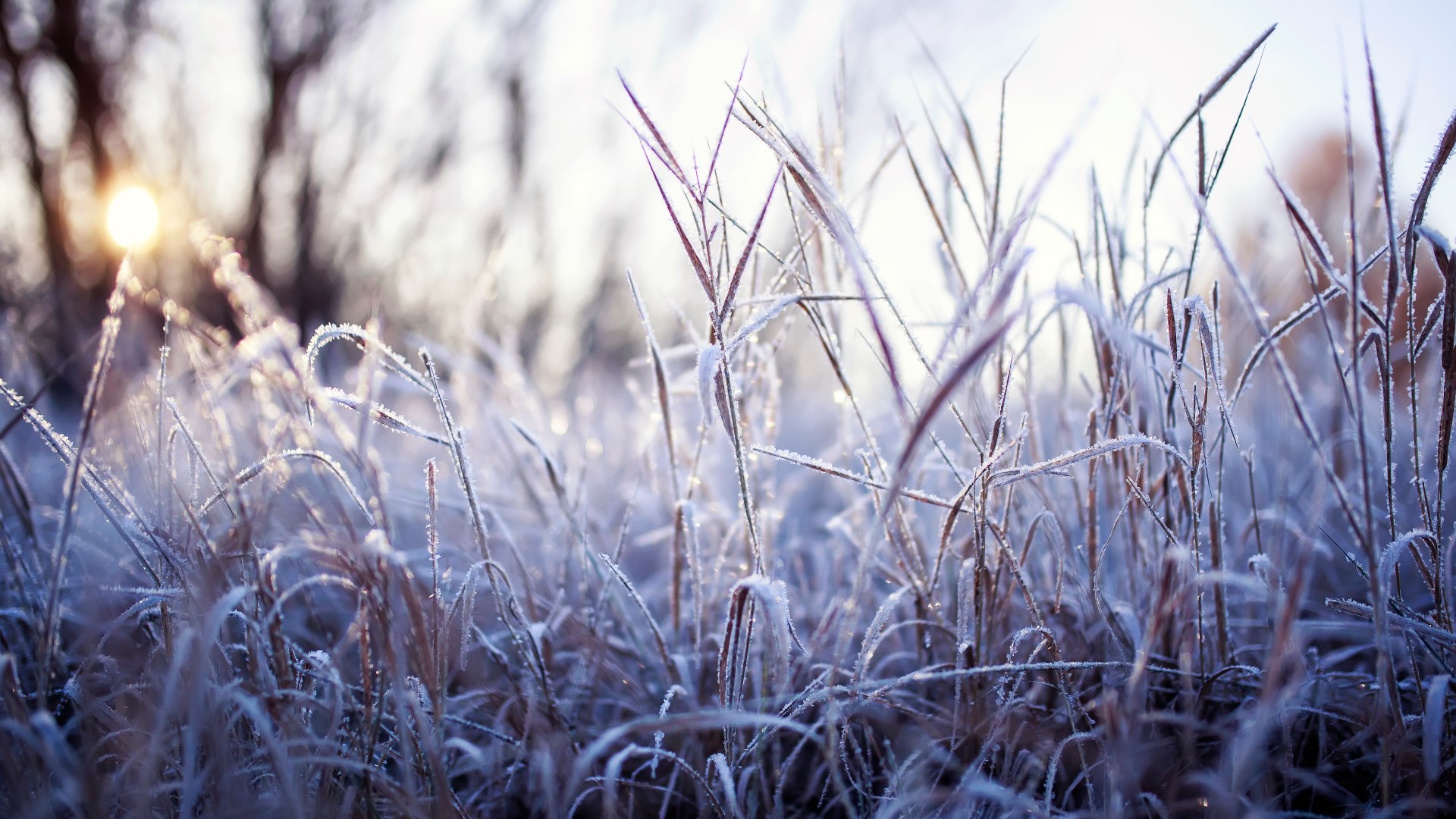 Despite recent temperatures being well above normal, colder days are still ahead of us as we continue through autumn and eventually winter.
What is a 'normal'?
:
New climatic normals were released in 2021 looking at the past 30 years, from 1991 through 2020.
These "normals" are what's referred to when you hear a meteorologist say: "Temperatures are 'X' degrees above/below normal" or "We average 'X' inches of rain per year."
How "normal" is determined
A 30-year period seems arbitrary for calculating what's considered normal in our climate, and in a way, it is.
According to the National Weather Service, 30 years was chosen in the 1930s by the governing body of international meteorology at the time. This was almost entirely because it was the longest time frame countries had reliable climate records.
The first climatic normals were released in 1935 for the period of 1901-1930.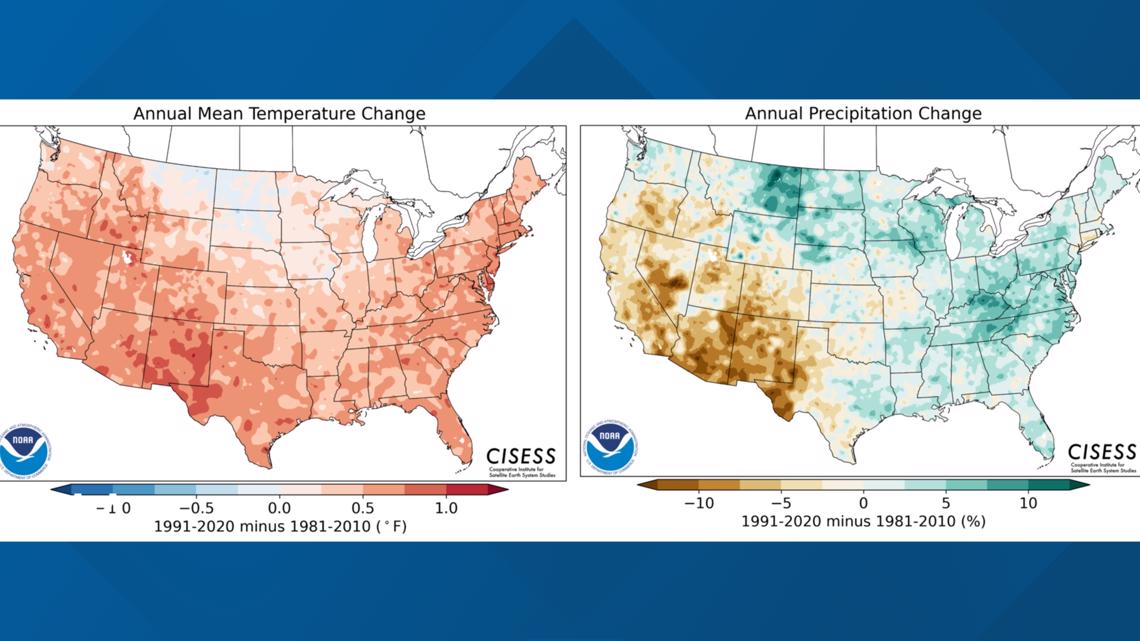 In 2015, the World Meteorological Organization officially made 30 years standard. Some nations were updating their climatic normals every 10 years to have more updated records. This can create inconsistencies when comparing data with other locations.
"Once it was set, it makes it easier to measure apples to apples," says Brad Carl, a climate change activist and meteorologist in Washington D.C. "If you changed it now off of 30, it would shift the data."
Having consistent, reliable data is important in science.
The new normal in the Ohio Valley
:

The National Weather Service Louisville looked at meteorological winter, December through February, data including temperature and precipitation trends in our region with the new climatic normals and compared them to the previous period, from 1981-2010.
Here's the breakdown of high and low temperatures:
December: Slight warming trend east of Mississippi River, but close to unchanged.
January: Warmer across much of the central U.S.
February: Noticeable cooling trend across the central U.S.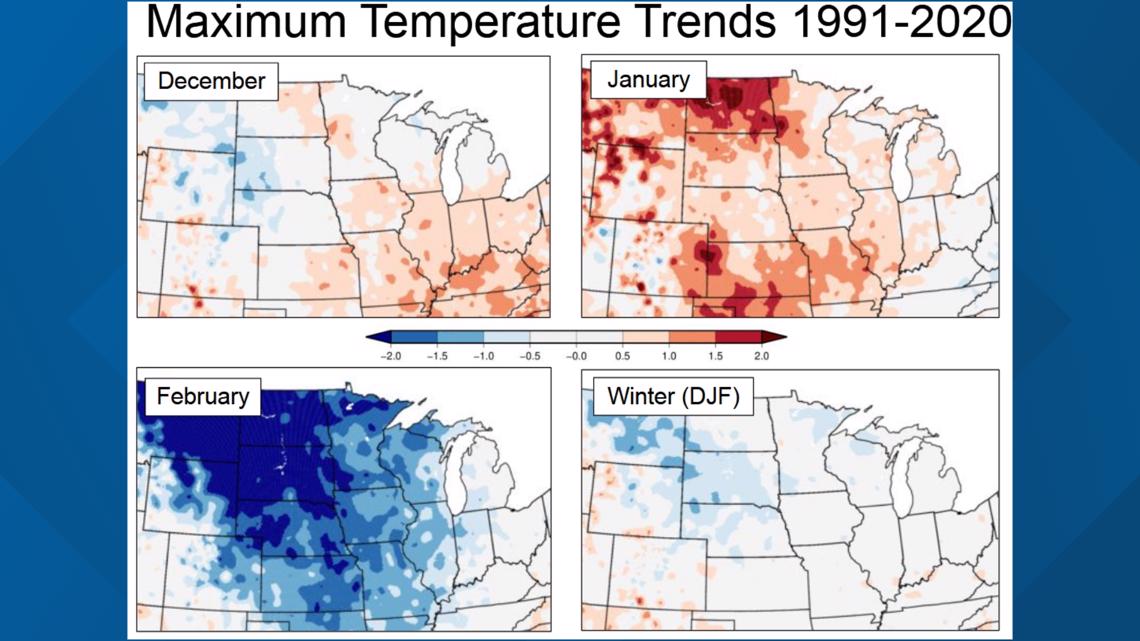 What's most interesting is how much colder February has gotten, especially in the northern U.S., at the same time January has gotten notably warmer.
Remember, although La Niña and El Niño can affect seasonal temperatures, it's not enough to throw off averages for a decades-long period.
They're only temporary deviations and many other factors play a role in these changing averages.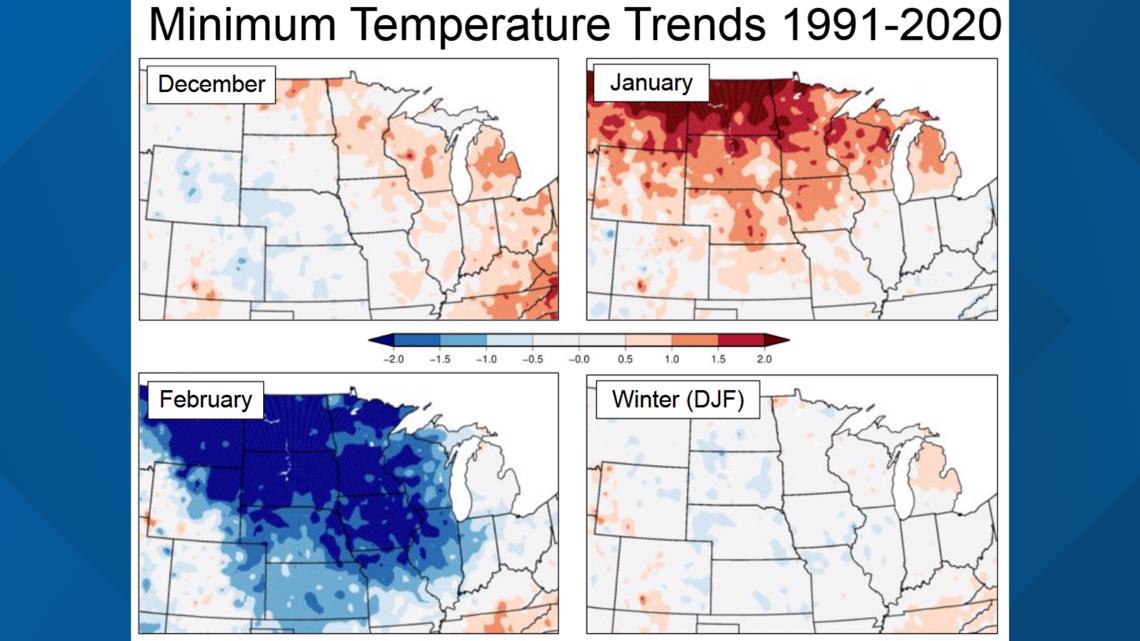 Here's the breakdown of winter precipitation:
December: Increasing precipitation trend.
January: No change in precipitation.
February: Noticeably greater increasing precipitation trend.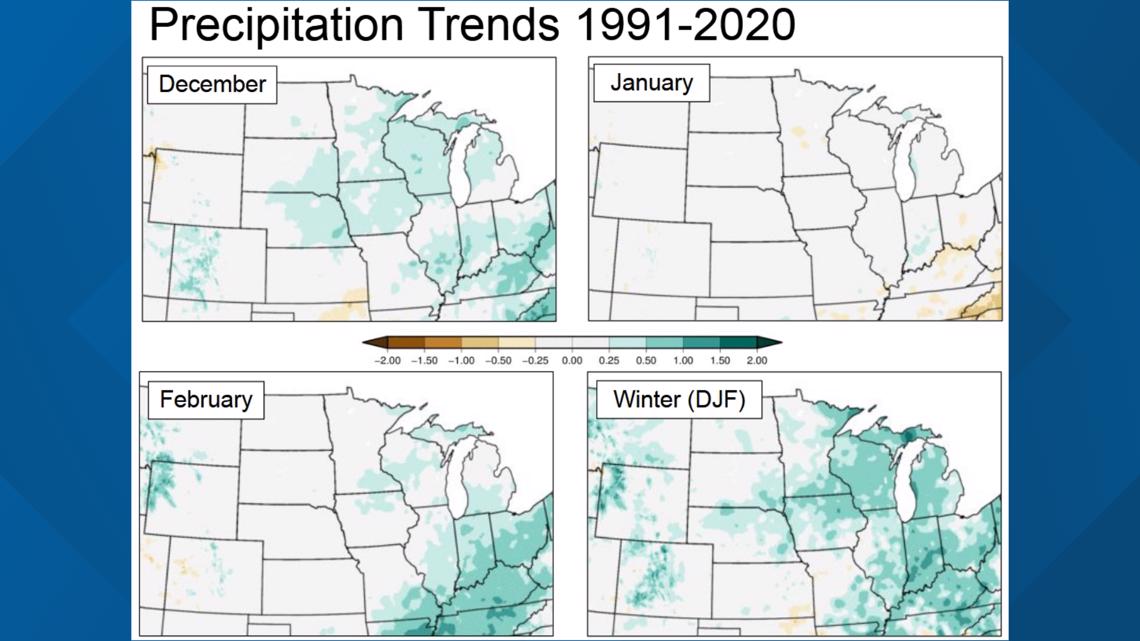 The trend for February is interesting to note given how late February and March is typically "flooding season" along the Ohio River.
Overall, meteorological winter has been trending wetter than normal for the central United States.
What about Climate Change?
:

Some of the changes in the new climate normals in the United States seem to fly in the face of what we've heard for decades about climate change and global warming. Words matter – and perspective – matter.
"Climate change isn't the same everywhere, some places get warmer, some places get cooler," Tom Reaugh, climatologist for the NWS Louisville, said.
Similarly, some areas get drier (which is what's typically thought of when discussing climate change), but other areas can get wetter.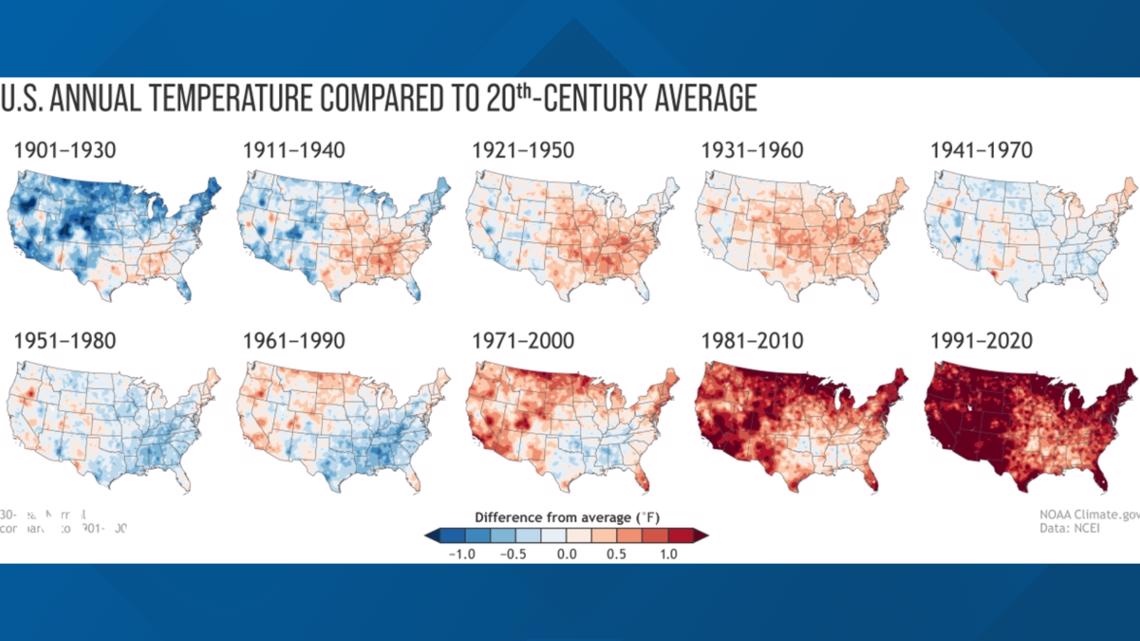 The terms "climate change" and "global warming" are used interchangeably, which has caused confusion in the public.
Climate change is the preferred terminology because it also considers areas that have or may experience cooling or wetter trends while global warming implies that every location on the planet is getting warmer and drier.
As we've just seen, some parts of our country have trended colder, even if only minimally. Averages are important, too.
Based on data, February has gotten much cooler, but January has gotten much warmer. Those can off-set and show little-or-no change overall in the long term.
Therefore, winter for the central United States has seen on average little change in the past 30 years. That brings up another crucial point: one month does not a trend make, or fact debunked.
Basically, a very cold, snowy month doesn't mean climate change isn't happening. Locations that have trended colder haven't trended so cold that it's offset the overall warming seen on average around our country or planet.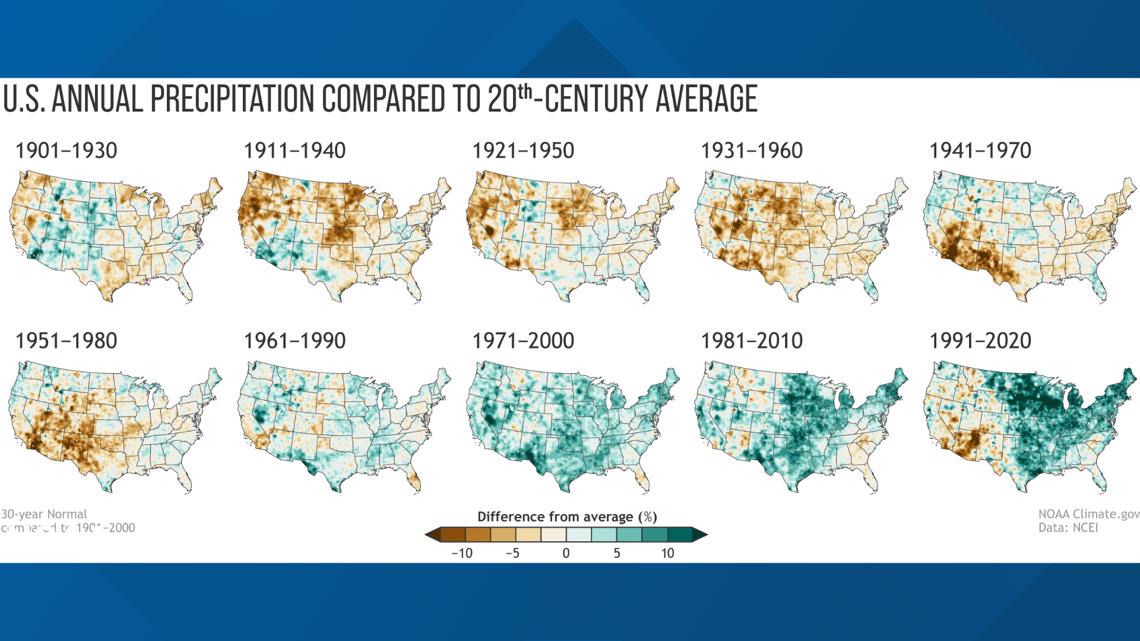 The northern United States has shown a general average cooling trend (albeit slight) in the past 30 years, while the southwest United States has shown significant warming compared to the 1981-2010 climate normal.
Wetter conditions are very noticeable for about half the country over the past 30 years, but the desert southwest has become notably drier.
Data Quality
:
It's important to mention that data quality today is much better than it was 100 years ago.
Over 15,000 observation sites were used to calculate the new normals of the past 30 years. There was nowhere near that number in the early 20th Century.
Does this affect how we view past climate? Yes.
Can we still accurately determine and observe trends despite having less data from a century ago? Also yes.
It's a complicated science, but hopefully this makes things a little clearer.
Make it easy to keep up-to-date with more stories like this. Download the WHAS11 News app now. For Apple or Android users.