The warnings had been coming for more than a week. Experts knew the possibilities of severe weather, but first responders have since said nothing could have prepared their community for the wrath of this storm.
"I got a call, I think I was just going back to sleep, saying that the tornado had hit Mayfield larger than anyone had anticipated, the damage was going to be severe, and they did not know how long it would be on the ground," he recalled.
Beshear said while his team knew there would be bad weather, no one could have anticipated the monster EF-4 tornado that would stay on the ground for nearly 200 miles in Kentucky alone.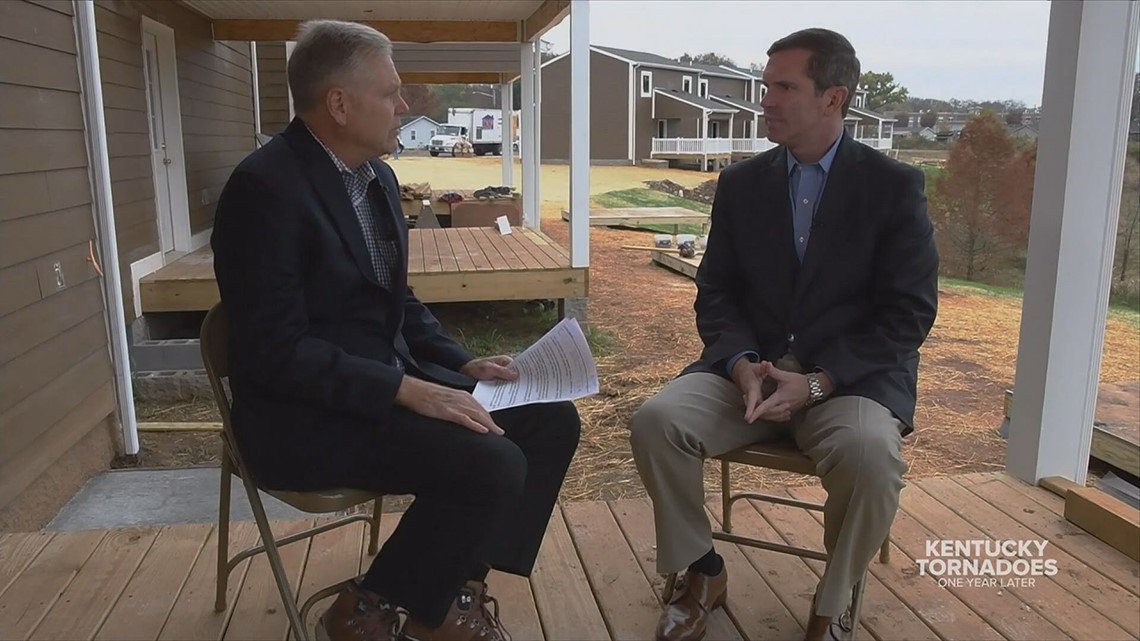 In one news conference days after the storm, the stress and despair had taken over.
"I'm not doing so well," Beshear said back then. "I'm not sure how many of us are. I was working on getting the confirmed deaths this morning and realized I was writing on the back of one of the notes that my kids took from school."
As the tornado was heading out, Beshear went to the flattened Mayfield Candle Factory first, where he feared more than 100 people had died. In the end, 13 people were killed at the collapsed factory.
He said what stuck with him most was going to downtown Mayfield, and everything being destroyed no matter where you looked.
"It almost made you dizzy," Beshear said. "You can feel the destruction and just see, everywhere you look, there's not even a wall up."
He said it wasn't that the federal agency lacked compassion for the victims, "they just have a lot of restraints."
To help get around those restraints, the governor launched the Team Western Kentucky Tornado Relief Fund. Since the disaster made world news, money started rolling in by the second and started going out quickly.
According to the governor's office, only $10 million of the $52 million donated to the relief fund remains. The first dollars were used to pay for the funerals of every victim.
"These families are grieving and nobody should have to cut corners," Beshear said, adding that the idea to remove the red tape was his. "I just didn't want any of these families, who don't have a home and have lost somebody, to try to find 'X' thousands of dollars to make that happen."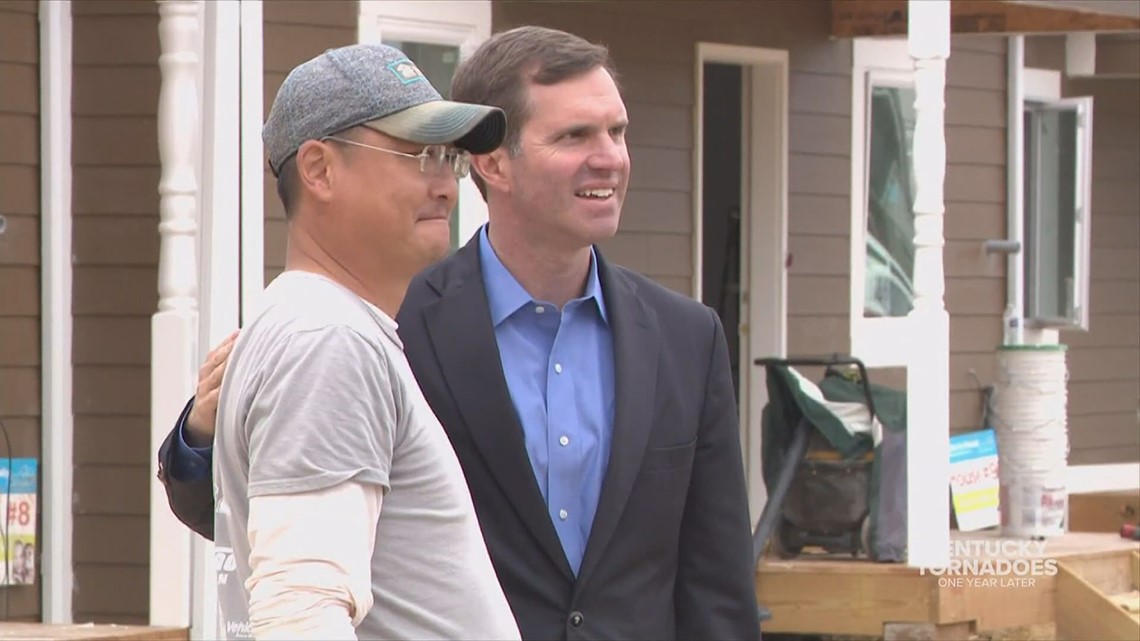 "We have $16 million invested thus far in 300 homes through three nonprofits," he said.
The homes have crawl spaces under the homes but no full basements. The governor said to prepare for the next storm, storm shelters are being built near all new constructions.
Beshear said despite so much progress being made to rebuild in the first year, there's still several hundred more homes to be built.
"We Kentuckians are not only strong, we are amazing people," Beshear said. "We open our hearts to one another. All of this stuff that people typically argue about flies out the window and we'll do anything for one another."
Make it easy to keep up-to-date with more stories like this. Download the WHAS11 News app now. For Apple or Android users.