LOUISVILLE, Ky. — As the western United States bakes under extreme record heat, Kentuckiana and the Ohio Valley have remained relatively temperate. This is even as a record-strength El Niño continues to build, which is a natural warming effect on the planet.
This summer, so far, has been tame and much cooler compared to last year.
Through July 11, Louisville has only seen seven days reach 90° or higher. Last year saw 21 days at or above 90° by the same time!
On average, Louisville experiences 14 days of temperatures 90° or warmer.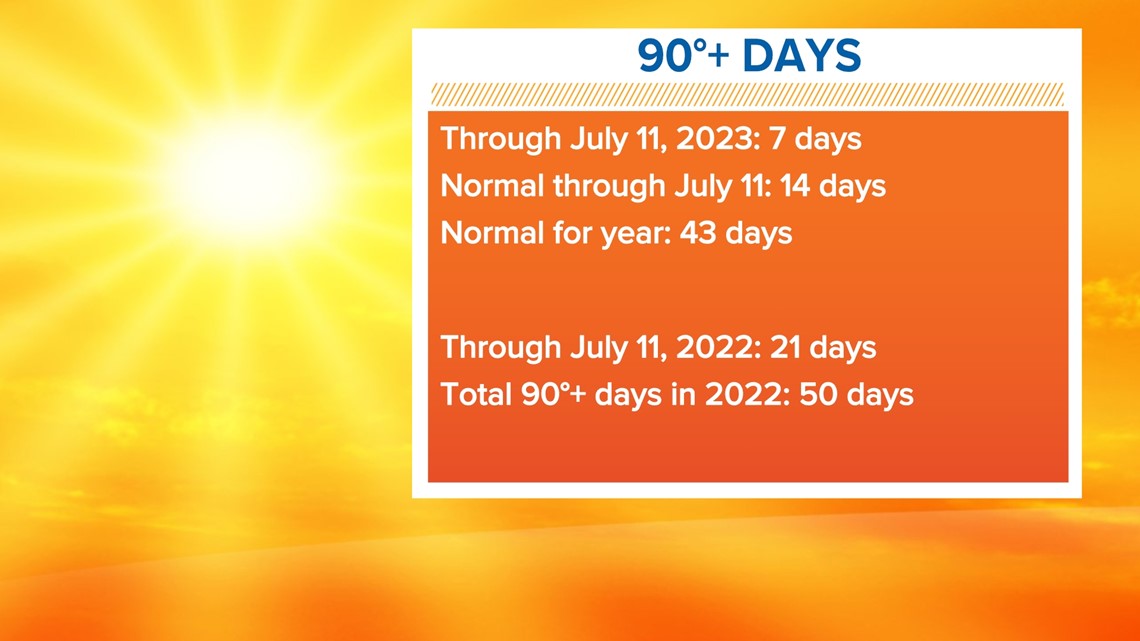 The reason has been the general weather pattern we've found ourselves in. The western U.S. is scorching under a large, strong ridge of high pressure. Think of it as a kind of "heatwave-creating machine."
High air pressure means air is sinking throughout the atmosphere and warming as it does so. The stronger the high pressure, the greater the warming.
When high pressure is overhead, we often see quiet weather, sunny skies, and warmer temperatures (this isn't always the case, particularly in winter).
A large area of relatively higher pressure is known as a ridge.
Setups like this often mean drier than normal conditions which can lead to, or exacerbate, a drought.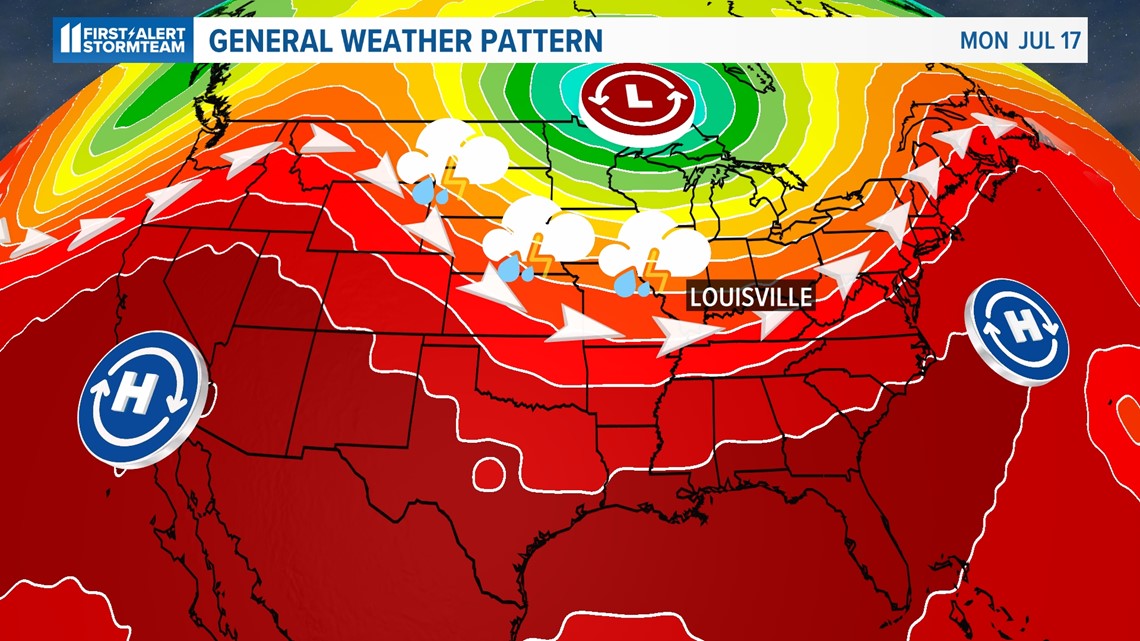 Kentuckiana and the Ohio Valley have found themselves in a sort of battleground of different air masses.
While there's a large area of high-pressure west of us, there's a large area of low pressure to our north in Canada. Low pressure means rising air and more unsettled weather. This large region of relatively low pressure is called a trough.
This leaves us in between the two in what meteorologists call a northwest flow aloft. That means our prevailing wind pattern in the upper levels of the atmosphere is generally from the northwest.
A northwest flow is responsible for generally cooler air from higher latitudes blowing overhead and can also be a "storm highway" for weather systems to continuously bring active and wet weather.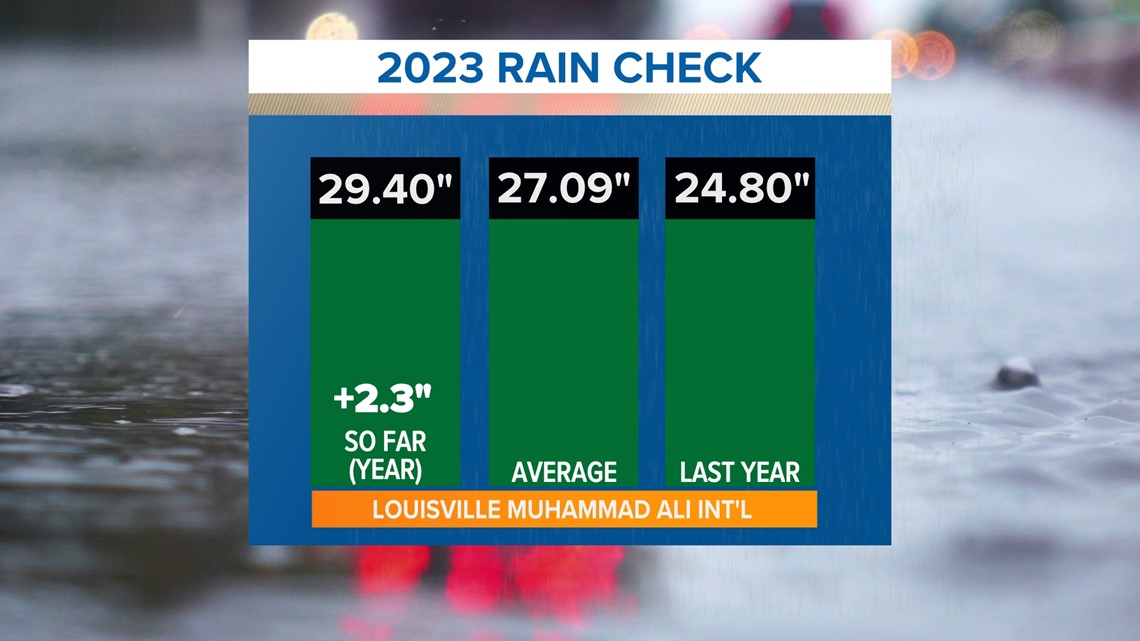 Our atmosphere isn't stagnant – it's always moving.
Just like a stalemate on the battlefield, weather patterns like the ones we currently find ourselves in will push back and forth against each other: sometimes ridge advances, sometimes trough advances.
A weather pattern like this one is referred to affectionately (perhaps more infamously) called the "Ring of Fire" by meteorologists. If you think about what we just discussed, the name makes sense.
With a strong ridge in place in the summer, locations in the middle of it often bake in heat while the outer ring sees multiple storm systems – sometimes strong – ride the outer edge.
It's like the real Ring of Fire found around the Pacific Ocean where the most frequent volcanic activity occurs.
So what about the rest of the summer?
The Climate Prediction Center predicts a slight chance for cooler-than-normal temperatures over the Ohio Valley over the next three to four weeks into early August. The three-month outlook, however, indicates a chance for above-normal temperatures.
Climate outlook in the coming weeks
For precipitation, the next four weeks have a slight chance of above-normal rainfall and equal chances of above or below-normal rainfall over the next three months.
These temperature and precipitation forecasts are just that, remember, forecasts! They will likely change as new information comes in.
In the meantime, enjoy the tolerable summer heat and remember your sunscreen!
Make it easy to keep up-to-date with more stories like this. Download the WHAS11 News app now. For Apple or Android users.