LOUISVILLE, Ky. — We're just a few weeks away from the start of hurricane season and you're probably thinking, "Wait, we don't live near the ocean here in Kentucky and Indiana, how would a hurricane impact us?"
First, let's talk about what a hurricane actually is. It is a strong tropical low-pressure system with plenty of thunderstorms, but no organized frontal boundaries around it. Winds in the storm must be sustained at 74 miles per hour or greater for the storm to be categorized as a hurricane.
Hurricane season, which is the time of year when we're most likely to see these storms, runs from June 1 through November 30.
Hurricane strength is determined by maximum sustained winds within a storm and there are 5 categories. Once a storm reaches Category 3 status, it is considered a major hurricane.
No matter the number, any size hurricane can inflict significant damage. The potential damage a storm can produce is generally divided into 4 quadrants.
If the storm is moving due north, land in the path of the front right quadrant will feel the maximum storm impact. This includes storm surge, flooding, wind gusts and the potential for a hurricane to even produce a few tornadoes.
The front left quadrant still produces significant storm surge, but could possibly have less wind impact. The back right quadrant is where winds can really pick up. While the back left quadrant is considered the "weakest" of the storm, it certainly can still do a lot of damage as the storm moves ashore.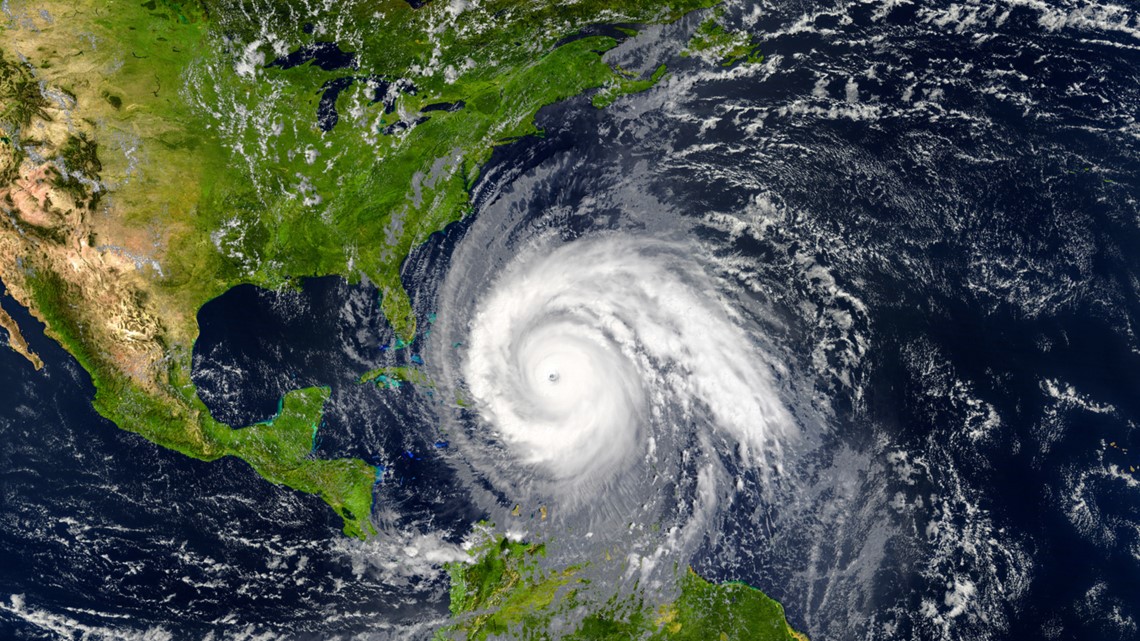 You'll notice that hurricanes always have a name. Storms are named once they reach tropical storm status. This year's list of names ranges from Arthur to Wilfred and will be assigned in alphabetical order as storms occur. You can see the full list here.
This year Accuweather's scientists are predicting we'll see 14-18 named storms which would make 2020 an above-average year. That means we may reach names somewhere between Nana and Sally on our list.
While we aren't near the coat, some here in Kentuckiana may remember hurricanes making an impact in our region. A few of those in recent decades are: Hurricane Opal in 1995, Hurricane Dennis in 2005 and Hurricane Ike in 2008. Opal and Dennis caused large amounts of rain, but Ike's winds and rainfall may have caused the most damage. The effects of Hurricane Ike cost nearly $1 billion dollars in damage for the Ohio Valley region and resulted in 28 deaths.
While hurricanes are tropical systems and tend to impact those on our coastlines the most, we still have to take them seriously here in Kentuckiana and we'll be keeping an eye on the tropics as we get closer to hurricane season.
Make it easy to keep up-to-date with more stories like this. Download the WHAS11 News app now. For Apple or Android users.