LOUISVILLE, Ky. — Did you see any hail this morning?
We had a batch of severe thunderstorms that produced hail in Jefferson County, Floyd, Shelby and Harrison County early Tuesday morning.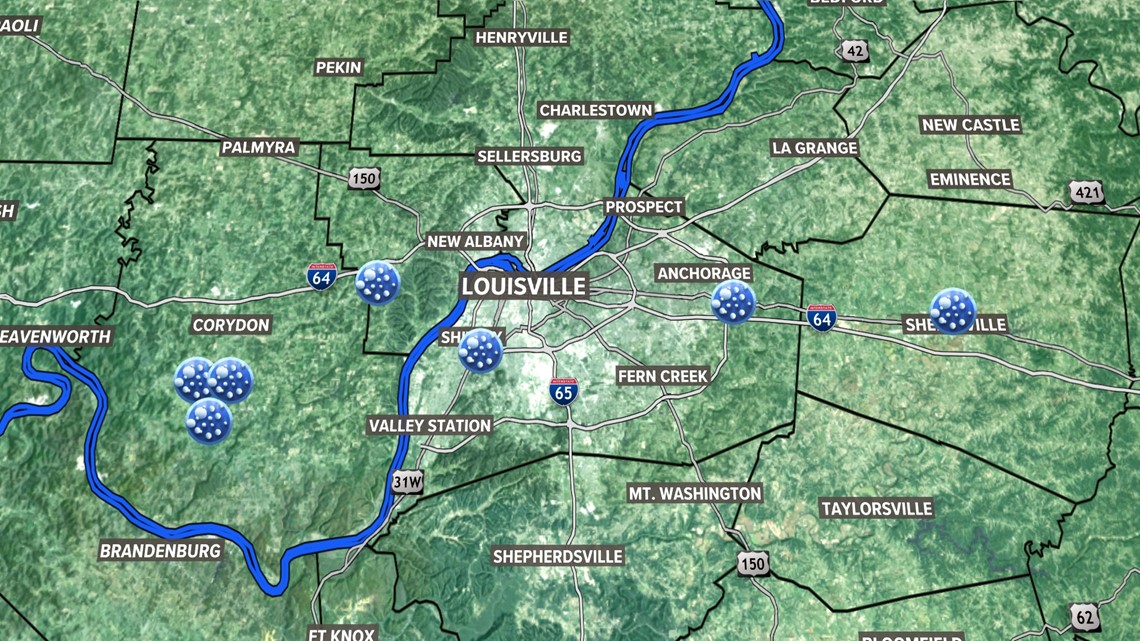 The largest of the hail was reported south of Corydon, Indiana.
Those hail reports ranged from golf ball to baseball-sized hail.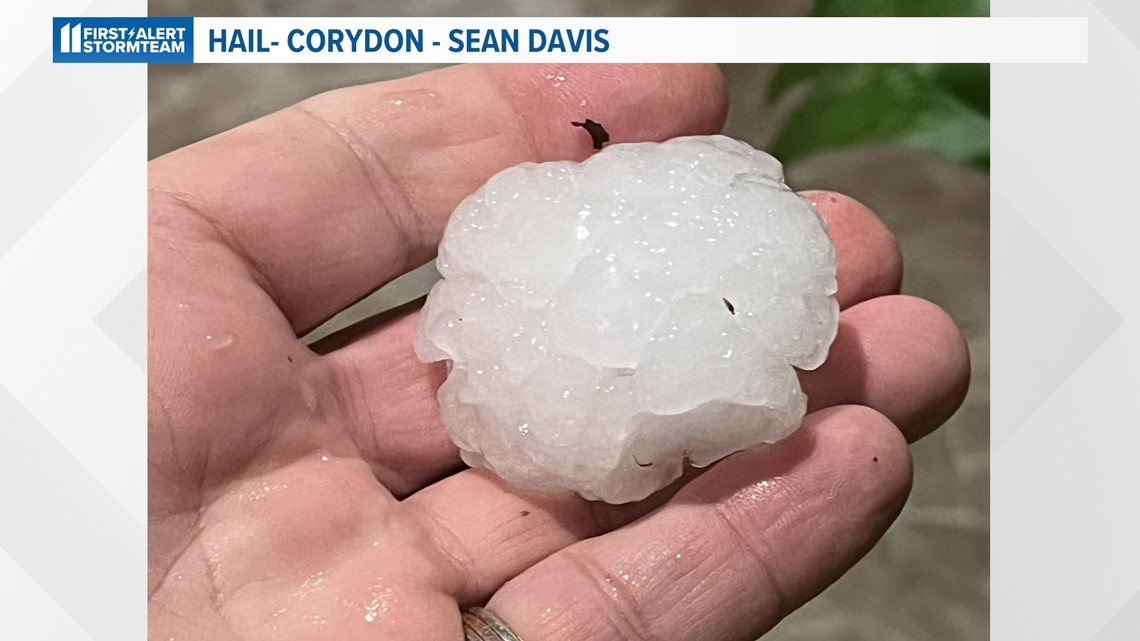 Jefferson County saw reports of hail but weren't as large. There were reports of penny size to golf-ball-sized hail.
A worker at the Ali International Airport, Cheryl Abrao, said she had to shelter inside during the worst of the storm.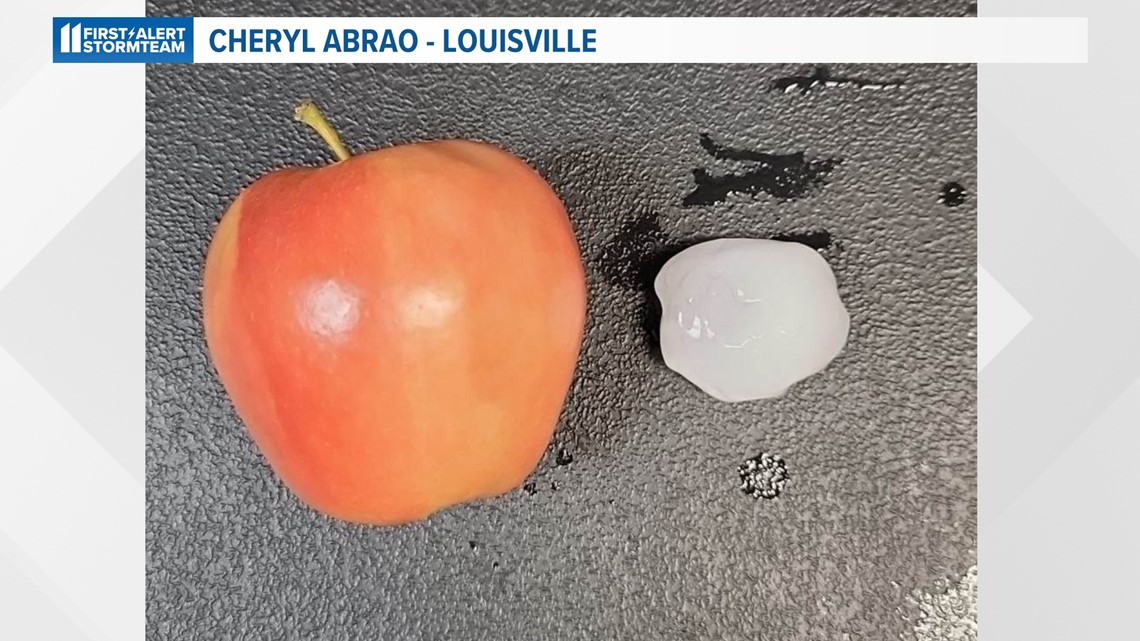 Penny-size hail was reported in Fern Valley, Kentucky.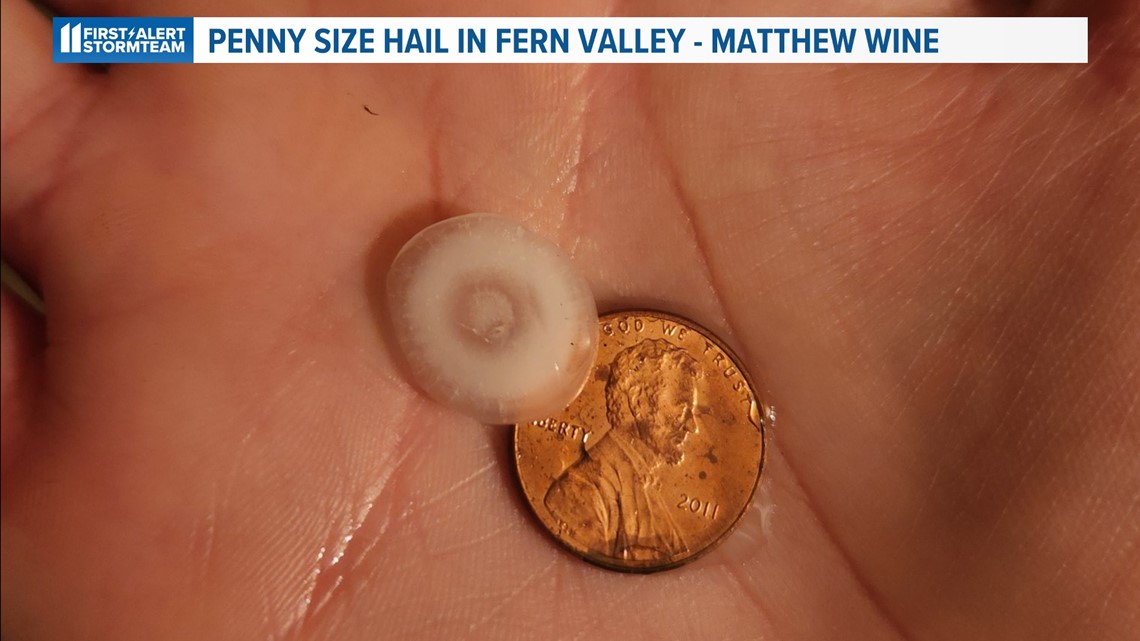 Quarter-size hail was reported in Louisville, Kentucky.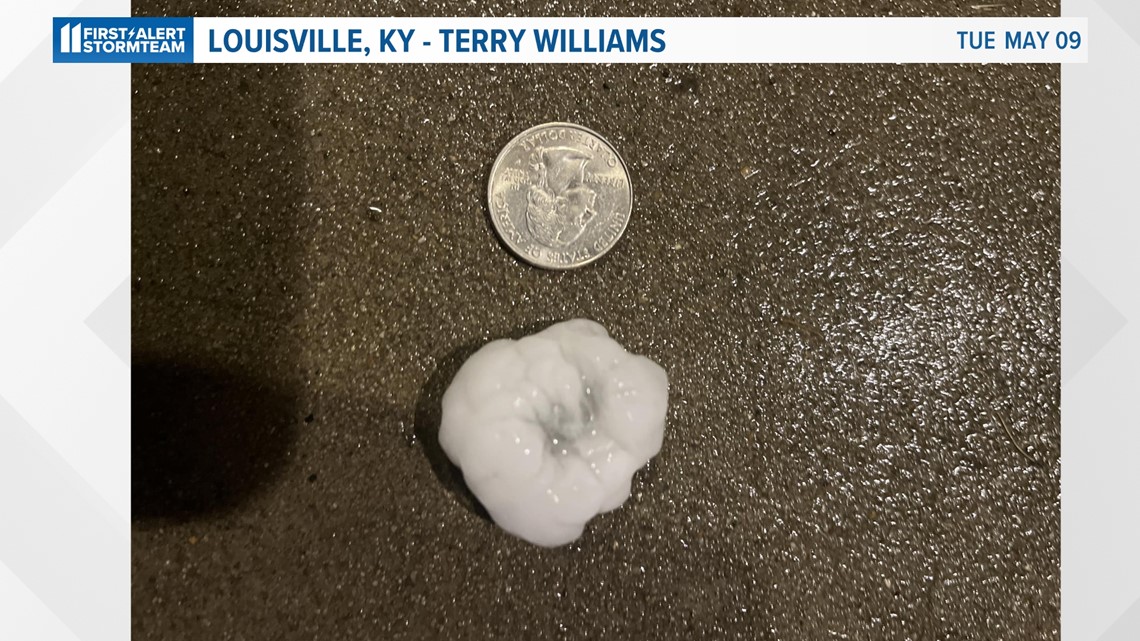 At the Caesars casino in southern Indiana, there were reports of golf ball-sized hail.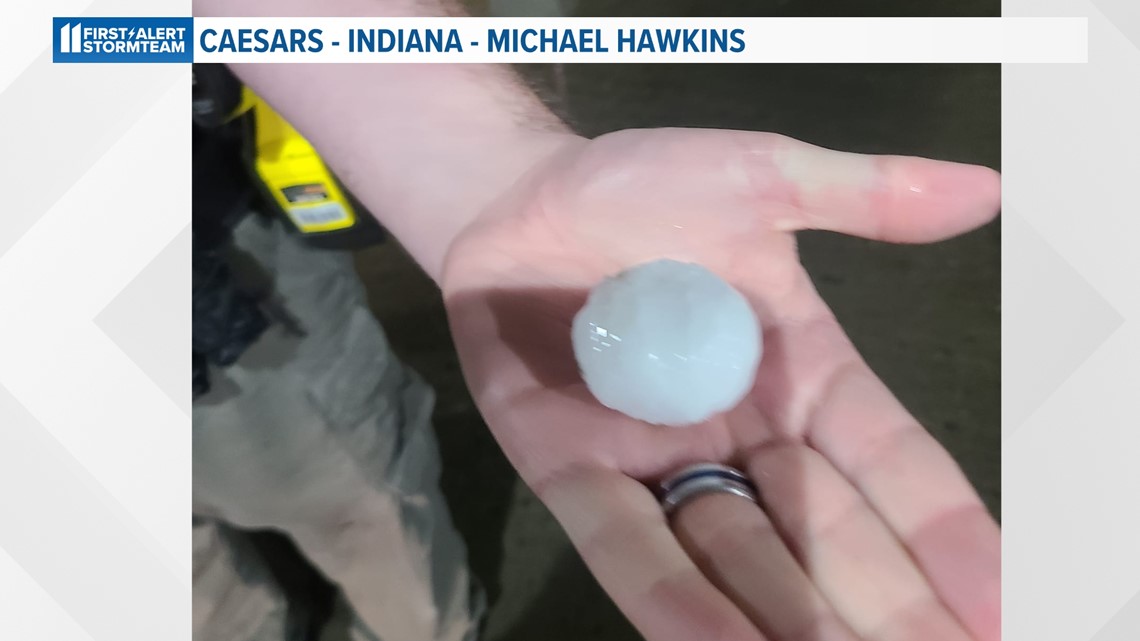 Check out some more photos sent in by WHAS11 viewers below:
MORE PHOTOS: Hail seen across Kentuckiana on May 9, 2023
Thankfully, the threat of severe weather has come to an end. Get the latest forecast by clicking here.
Make it easy to keep up-to-date with more stories like this. Download the WHAS11 News app now. For Apple or Android users.