LOUISVILLE, Ky. — WEATHER STORY
Becoming sunny & breezy this afternoon
Cooling down into early to midweek
Period of extended dry weather to end September
Some showers and storms this morning will pass by from north to south and will end by late morning for Kentuckiana. Temperatures will steadily rise into the middle to upper 70s today but it will remain breezy to windy at times! The best chance for a few lower 80s to strike our map will be across southern Kentuckiana. Thanks to a passing cold front, drier air will also really take over as most of today's clouds will only pass by through the late morning and early afternoon time frame. Tonight will stay clear and cool as the cold front will continue to slide well to our south and east. Low temperatures will dip into the 50s to start Monday with high temperatures reaching the lower to middle 70s once again.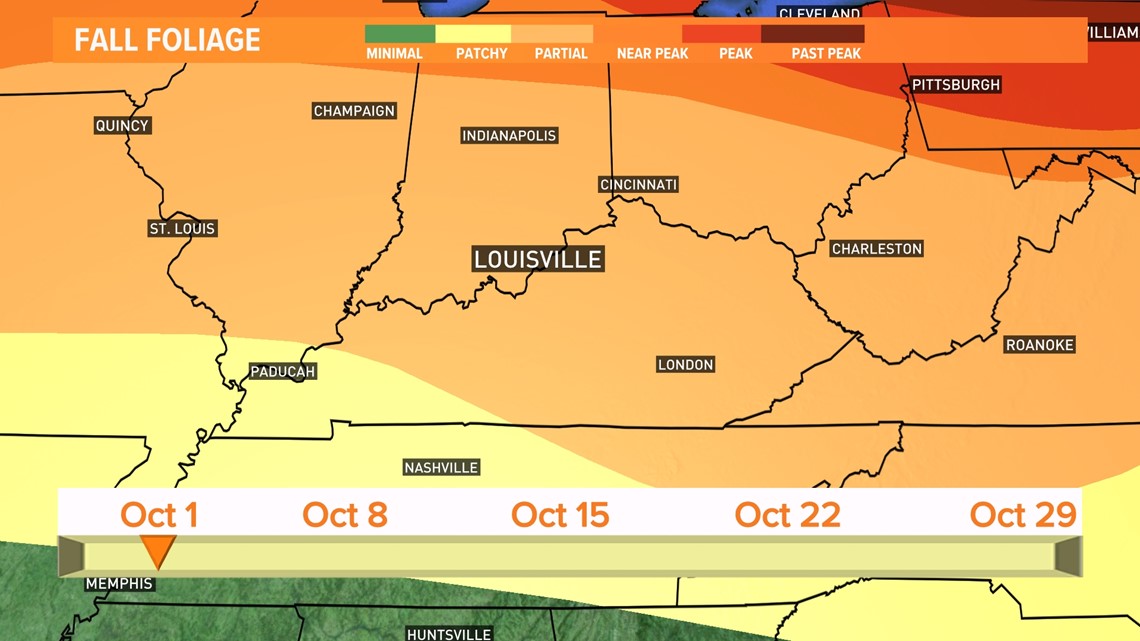 Our 7-Day forecast will be impacted by passing cold fronts (on the dry side of things) and ridges of high pressures from the north and west. Plan on ample sunshine and temperatures to run cooler than normal through the course of this coming work week. Afternoon readings will be trapped in the upper 60s and lower 70s for much of midweek! This means that our morning temperatures will be parked in the middle to upper 40s most mornings this week. Dress warm!
Please stick with us for further updates on Tropical Storm Ian as we progress through this week. A forecasted major hurricane by the time it eyes Florida this week, make sure friends or family one has along the Gulf Coast is taking precautions and shelter as best as they can! There is high potential for it to strike the Gulf Coast of the United States, thus Kentuckiana may get struck with overcast conditions and light rain the further west it may travel as this week prevails. That appears to be our next best shot of moisture the next seven days.
TODAY: More sun than clouds this afternoon. Breezy. High: 77°. Wind: NW 15-25, gusts to 30 mph.
TONIGHT: Clear and cool. Low: 55° Wind: W 5-10.
MONDAY: Abundant sunshine and a strong northwest breeze. High: 72° Wind: NW 10-20 gusting to 25 mph.
Make it easy to keep up-to-date with more stories like this. Download the WHAS11 News app now. For Apple or Android users.
Follow the WHAS11 First Alert Storm Team on Social Media:
Chief Meteorologist Ben Pine:
Meteorologist Reed Yadon:
Meteorologist Alden German: