LOUISVILLE, Ky. — The first full day of spring brought milder weather to the region, in addition to increased cloud cover. A region of light rain will move eastward through the region later this evening and overnight. Only minor accumulations less than half an inch expected for most locations.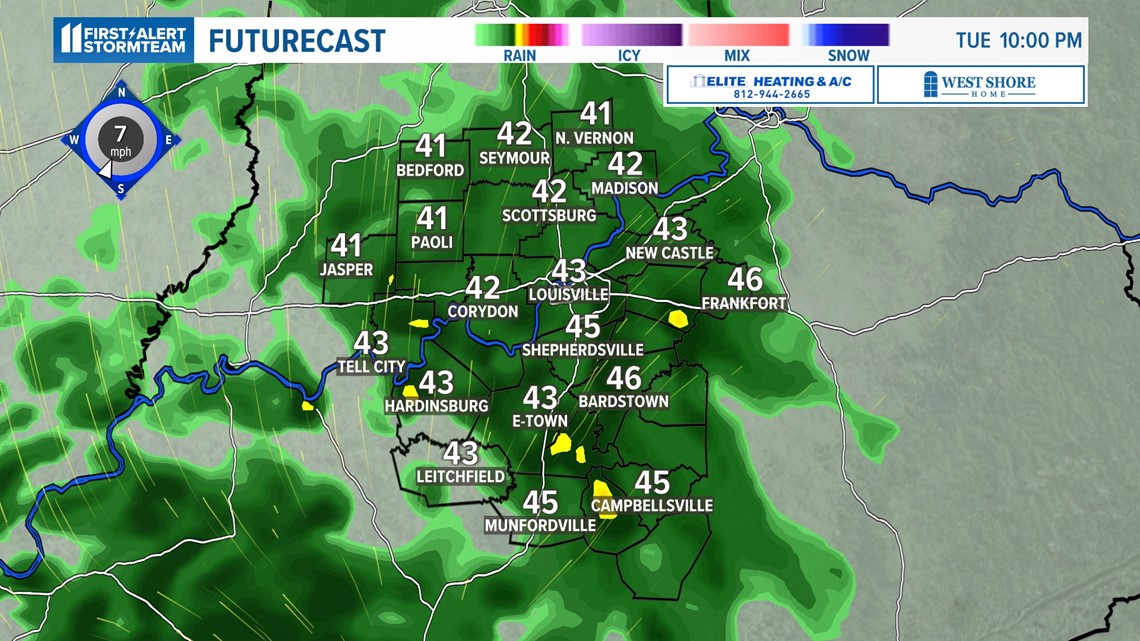 Light rain tonight
Rising temperatures…and wind speeds
Increased flood concern Friday
Showers will be ending by sunrise tomorrow, but we'll continue to have lingering sprinkles or a rouge shower through daytime tomorrow.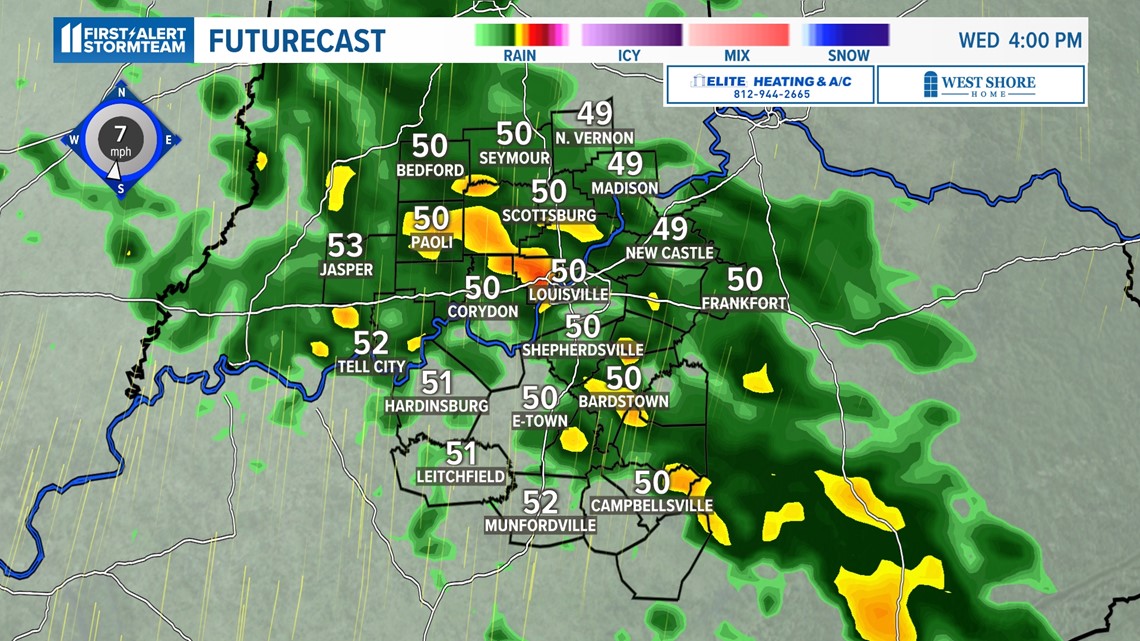 More isolated showers should develop tomorrow night. Highs again near 60 degrees with breezy south winds.
Thursday looks to stay mostly dry, but windy and warmer. Temperatures jump into the lower/middle 70s across the region. Our attention then turns to Thursday night through Friday. Multiple bands of heavy rain and occasional thunderstorms expected throughout Friday. Models continue to indicate 3-4" possible during this time, with locally higher totals possible. This could mean area flooding. Something to watch closely.
TONIGHT: Light rain showers. Low: 45°. Wind: SE 5-15.
WEDNESDAY: Cloudy, cool, morning sprinkles, afternoon showers. High: 58°. Wind: S 10-15.
THURSDAY: Mostly cloudy and warmer. Few showers, especially north. Steadier rain at night. High: 75°. Wind: SW 15-25.
Follow the WHAS11 First Alert StormTeam
Download the free WHAS11 app (for Apple or Android) to stay tuned to the latest weather alerts from the First Alert Stormteam.