LOUISVILLE, Ky. — We're looking ahead to an autumn air arrival! For many this long-range forecast will conjure up visions of pumpkin spice, backyard fires, and sweaters.
We'll first get a little taste of the fall-like air this weekend, but a bigger shot of autumn air is expected next week. Let's start with the beautiful weather for Oaks and Derby, then we'll take a peek at next week.
A cold front will move through early Friday, and not only bring in cooler temperatures, but also lower humidity. Friday afternoon temperatures will be in the 70s!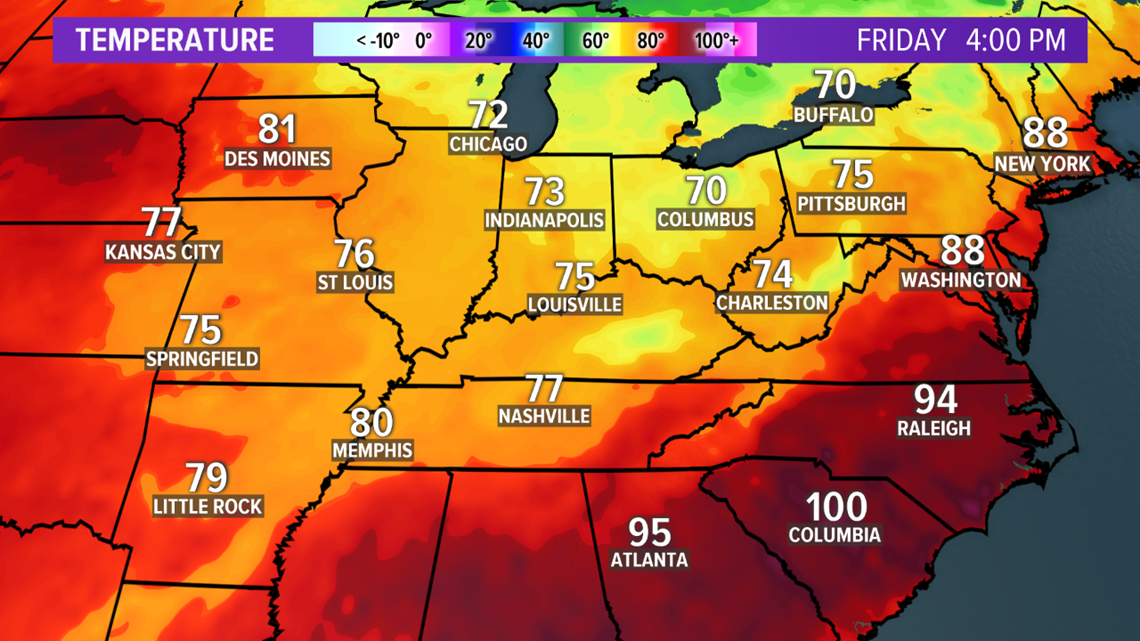 This little fall tease will feature a couple cooler nights with lows in the 50s and low 60s Friday and Saturday nights.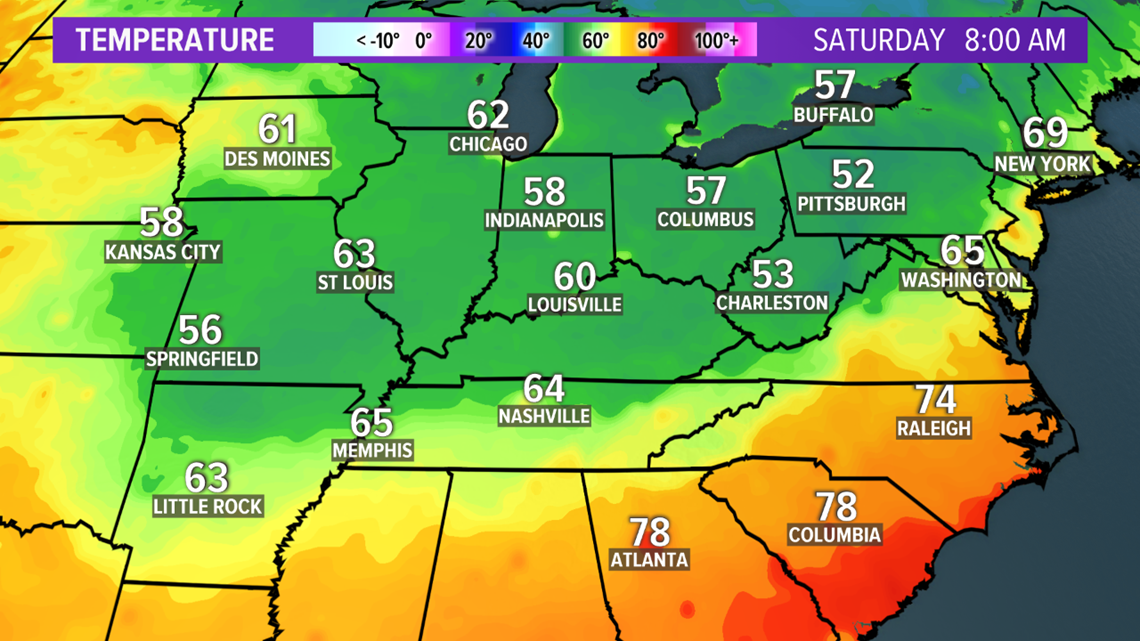 Saturday afternoon is going to be beautiful for the 146th running of the Kentucky Derby!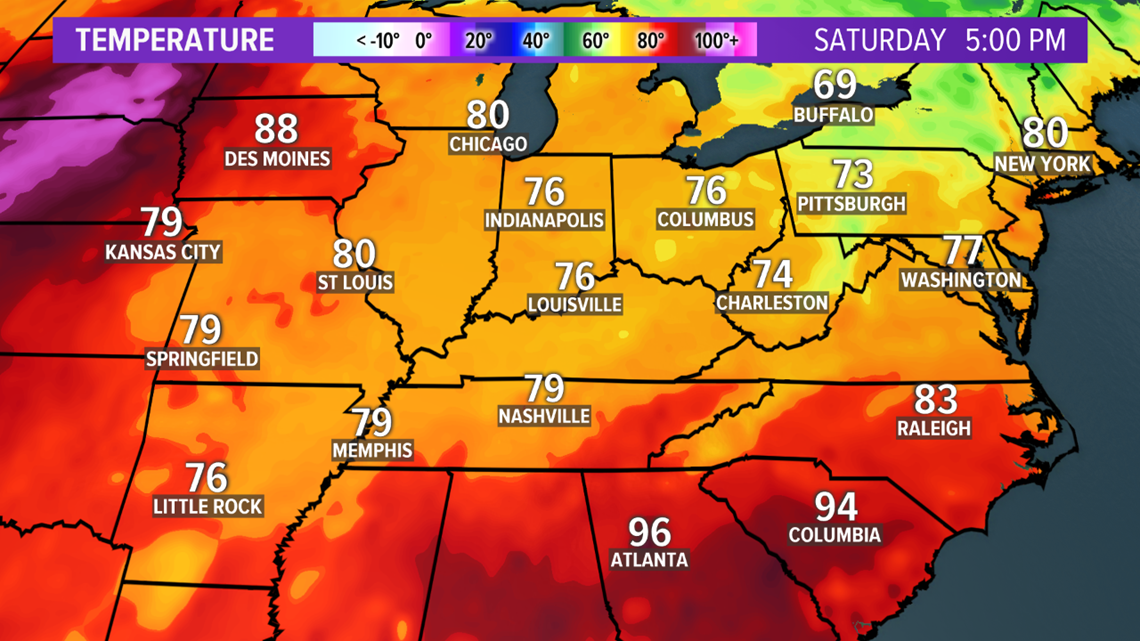 Okay, now let's look at a real fall front! The next cold front will move through early Monday and drop high temperatures down to the 60s and 70s, with lows in the 50s!
Both the European and GFS (American) long-range models are showing the large dip (trough) in the jet stream over the Ohio Valley next week, which is a strong signal for a significant cool-down!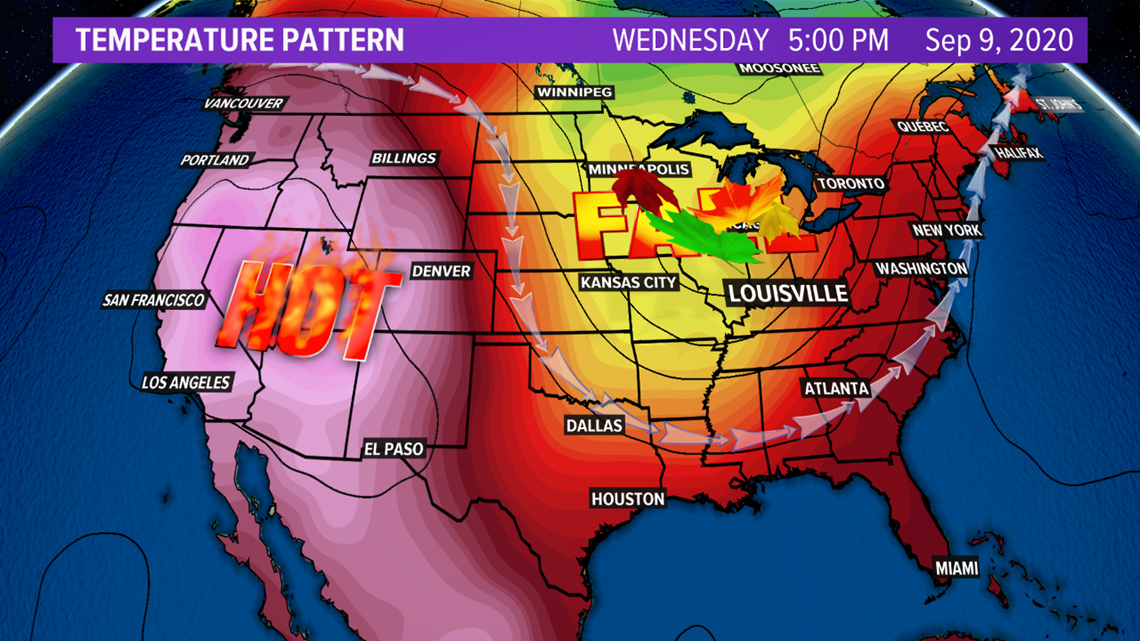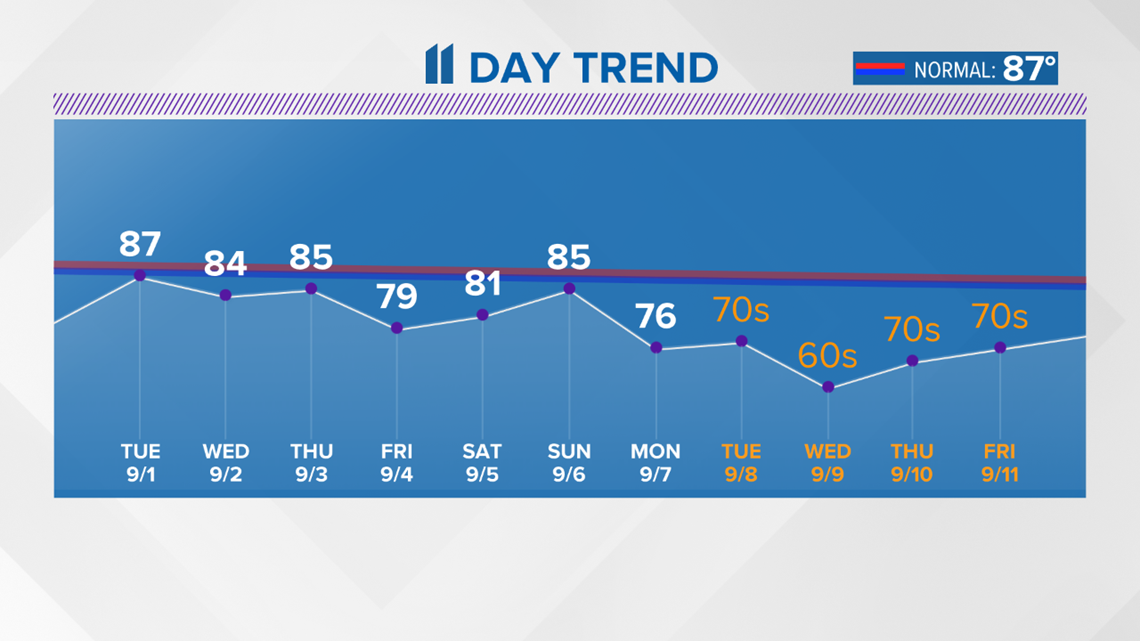 Take a look at the cool and crisp map below with the Tuesday morning lows on September 8!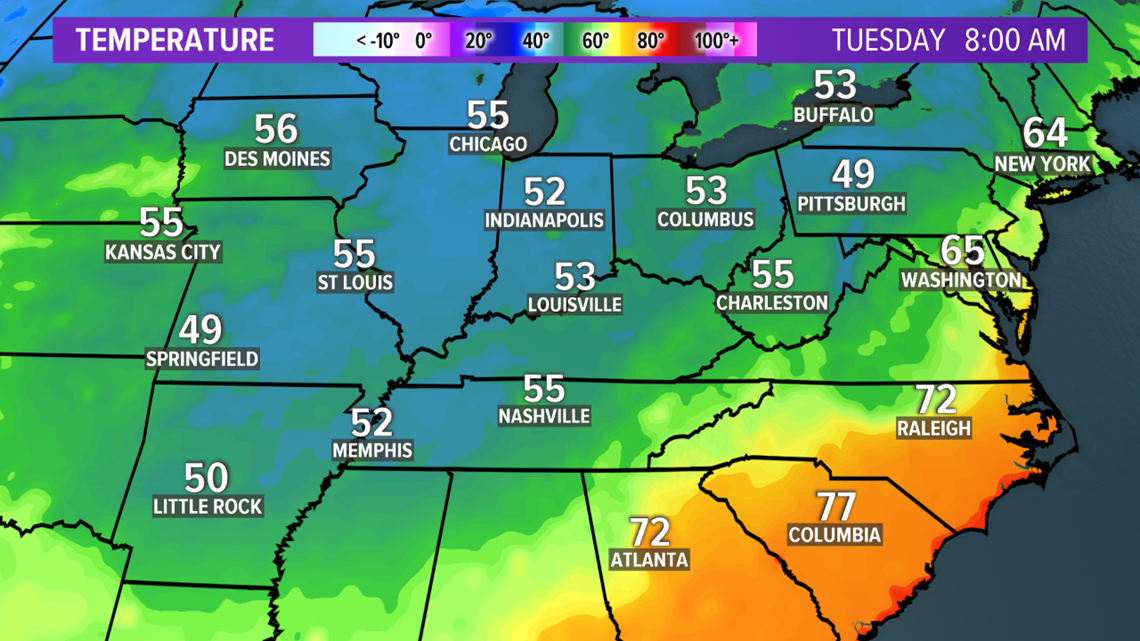 Temperatures could end up running 15 to 20-degrees below normal next week with highs in the 60s and 70s! A legit autumn air arrival!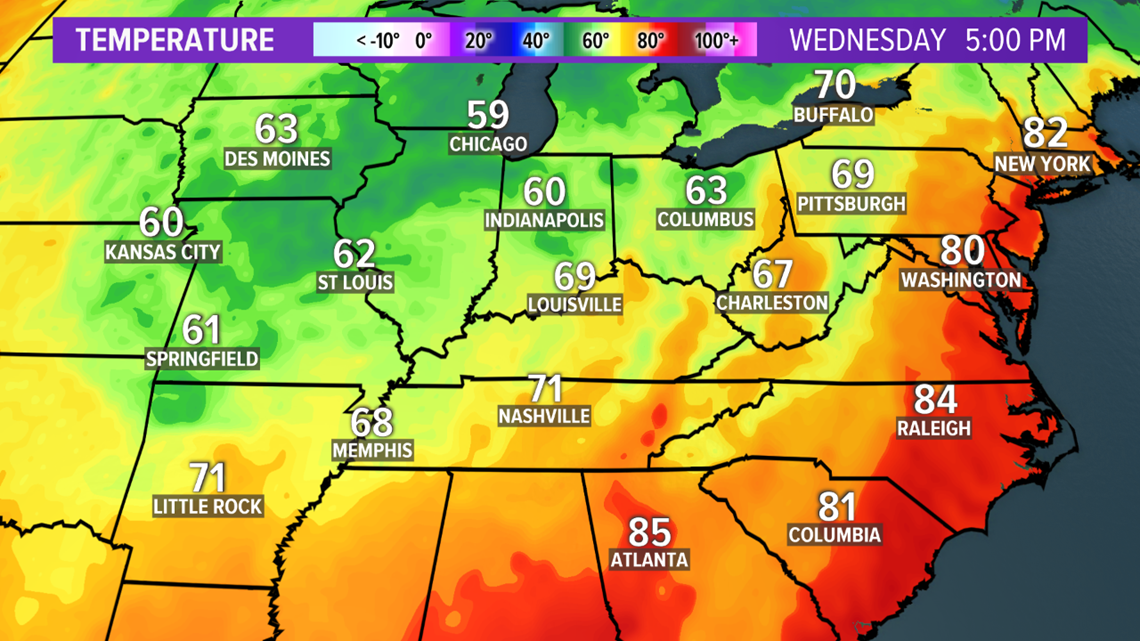 So, for those of you who are ready to get rid of the muggy summer days, you might just get your wish next week!