ATLANTA — It has been a hot summer already in north Georgia and that is expected to continue this week with the first 100-degree day possible in Atlanta in nearly three years.
What's the hottest day so far in 2022?
So far, the hottest day for Atlanta in 2022 occurred on June 15, when the city had temperatures rise just shy of the triple-digit mark at 99 degrees.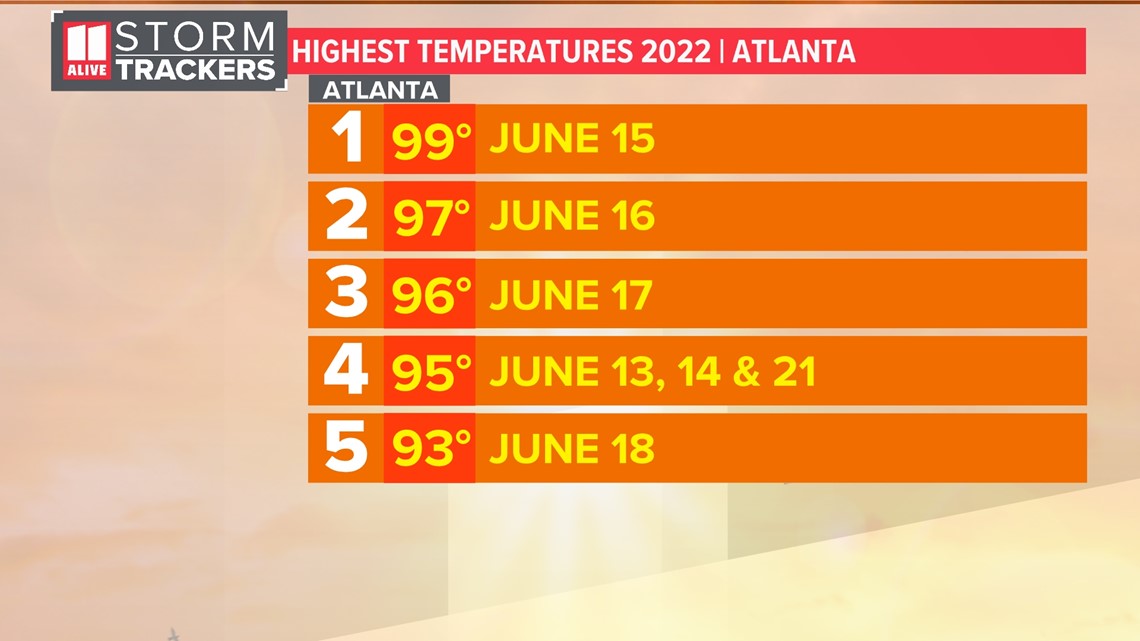 This heat wave has stretched for a good week and a half with all of our hottest days this year landing in that time frame and it is forecast to continue through the majority of the week ahead.
What's the average temp this time of year?
The average high this time of year is 88 degrees, but Atlanta will likely hit 100 degrees on Wednesday with mid to upper 90s the rest of the week.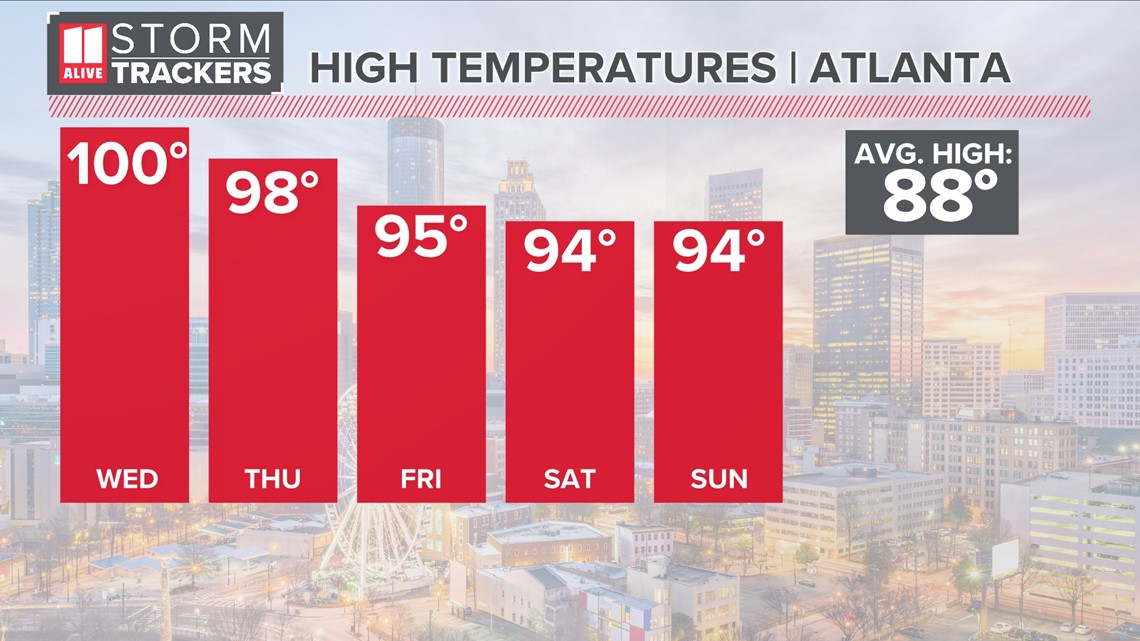 When's the last time we hit 100?
If we hit 100 degrees on Wednesday, it will be the first time Atlanta has hit the triple digits since August 13, 2019. It will also be the fourth earliest in a calendar year we have hit the triple digits since records started being taken in 1928.
While hitting the triple digits for Atlanta isn't unheard of, it is not something that happens very often.
Atlanta has only hit 100 degrees 72 times since records began in 1928.
The most we've ever hit 100 degrees in a year was nine times, which occurred in 2007, 1995 and 1980.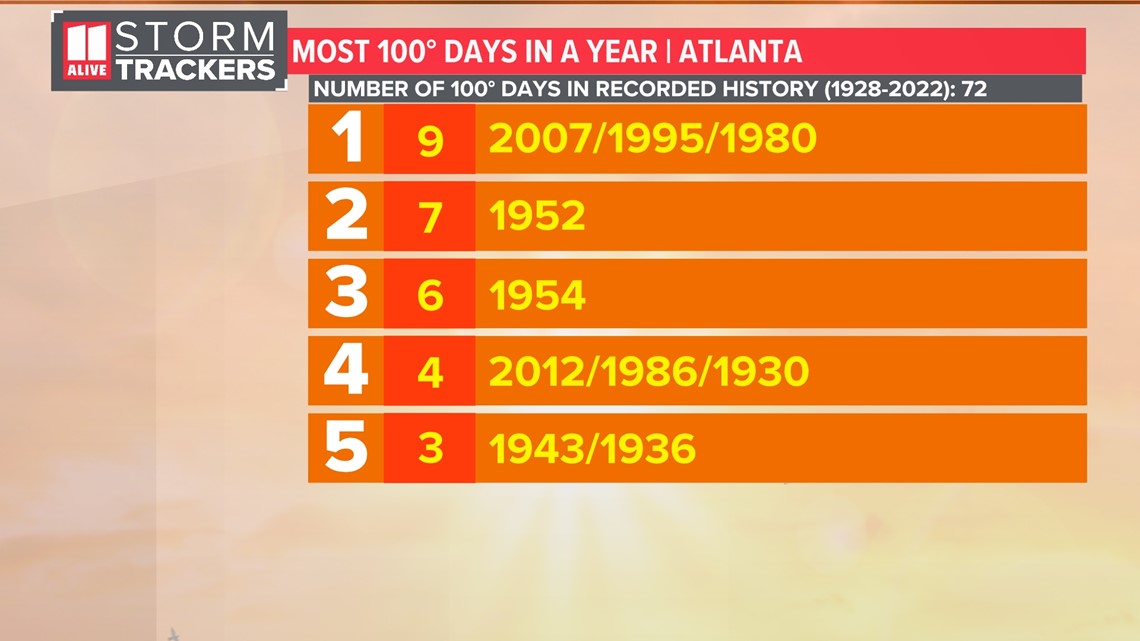 With the big heat in the forecast, be sure to stay hydrated and take plenty of breaks if you will be working outside.
Temperatures are forecast to drop back to the upper 80s to lower 90s for highs by early next week.