LOUISVILLE, Ky. — The yells ring out in the parking lot of Area 502 Mixed Martial Arts. It's a Monday, which means four quarters of training for Carolina Panthers running back Reggie Bonnafon.
"I need five," the former Louisville star tells himself in the gym. He's closing his eyes, pacing back-and-forth to the stacked barbell and imagining the situation to set his focus on these final reps.
"4th and 5," yells Bonnafon. "They know 39's getting it. I've been killing them all game."
Of course, he got his five. Between the songs and dances he throws in between sets there and in his garage, which the former Cardinal quarterback and wide receiver calls "The Dungeon," you can tell Bonnafon lives for the work that got the underdog on an NFL roster.
So, he's embracing the COVID-19 induced responsibility of getting in shape and improving on his own in his hometown while preparing for another NFL season.
"It's really taking me back to when I was a little kid and really having to use my imagination to improve," said Bonnafon. "This is the type of process that made me fall in love with the sport to begin with."
But since he was little, his parents always made it clear to him that it's more than a sport.
"It is a game, but it's also a platform," the Carolina Panthers running back recalled them saying. "Even sometimes in college, I'd be like alright, I don't know what you're getting at."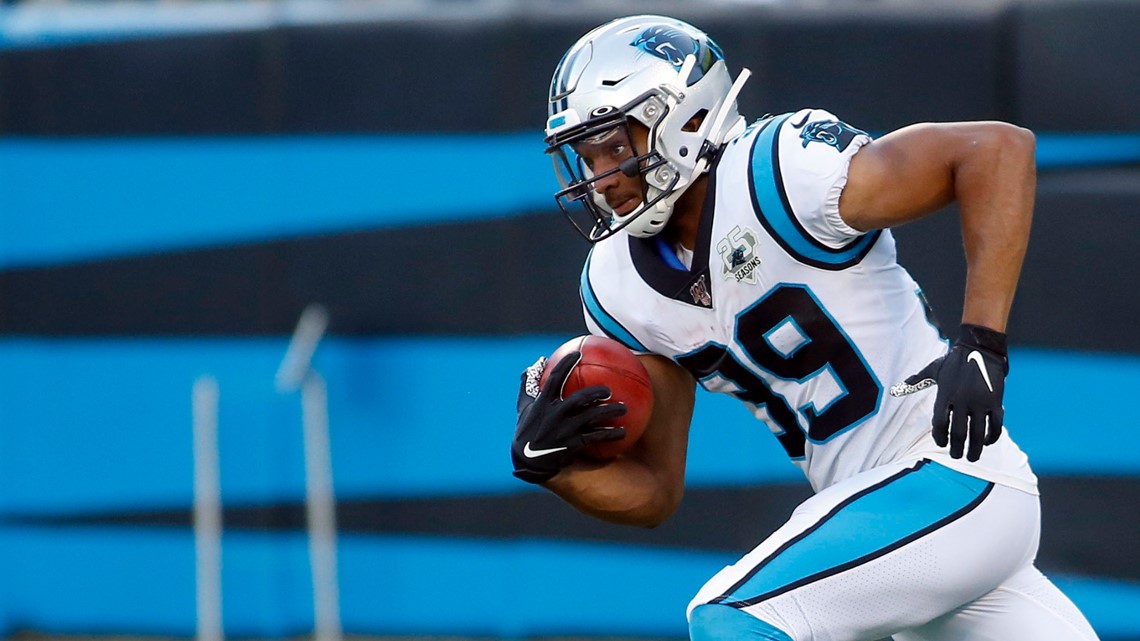 Now, more than ever, he understood there was more work to do at home outside of football.
"Obviously, this was a time where the light bulb went off for me and I knew it was time to step up," Bonnafon said.
The ongoing protests surrounding racial injustice have sat on his mind. The deaths of Breonna Taylor and David McAtee, with LMPD officers killing Taylor and Kentucky National Guardsmen killing McAtee, have hit the 24-year-old especially hard.
"I was really confused," said Bonnafon. "I was hurt in a sense. I mean, there were a lot of different emotions that I couldn't even pinpoint."
These feelings have not just been shared across the country, but caused discussions among teams across sports. According to Bonnafon, new Panthers head coach Matt Rhule "took out at least 45 minutes solely for the topics of race and racial injustices" during a two-hour meeting.
"He was honest in saying that he can't relate," said Bonnafon. "And he was looking for African-American males, who predominantly make up NFL teams, to speak up about it. And once Mr. McAtee had passed away, that's when a lot of things hit me. And I knew going into the following week of meetings, that Monday, I was just going to have a hard time focusing with protests and things like that going on in my hometown."
He expressed that to Jeff Nixon, his running backs coach in Carolina. Nixon, according to Bonnafon, told him to reach out to Rhule.
"I'm literally trying to text Coach Rhule and he sends the text to me before I could get it off to him," said Bonnafon. "He supported me and he's proud of me for taking the stand and being a leader in my community."
That support has also come from Panthers owner David Tepper, who called Bonnafon five minutes after Rhule reached out, All-Pro running back Christian McCaffrey and others. They encouraged him to take a week off from offseason preparation, which includes multiple virtual meetings per week. He did, to try and gather his thoughts.
"It means a lot for sure because they definitely know how much I love the city," said Bonnafon. "When I'm not here, it's probably all I talk about."
But that love is balanced with knowing what it's like to grow up as a Black man in Kentucky. The Trinity High School alumnus remembers the slurs thrown at him, being stared at as the lone Black person at a country club swimming pool with his white friends and other incidents.
That's why a quote from fellow Louisville native and iconic boxer Muhammad Ali, whose mural is right behind Bonnafon at the gym during his Monday workout, hit home when Ali refused to go fight in the Vietnam War.
"He said, 'Why would I go 10,000 miles to fight other brown-skinned people when I come back home in Louisville, Kentucky and I'm treated like a dog,'" said Bonnafon. "And that really took me back a little bit because this is Muhammad Ali. And we're talking about a city that I love and admire, but there's still work that needs to be done."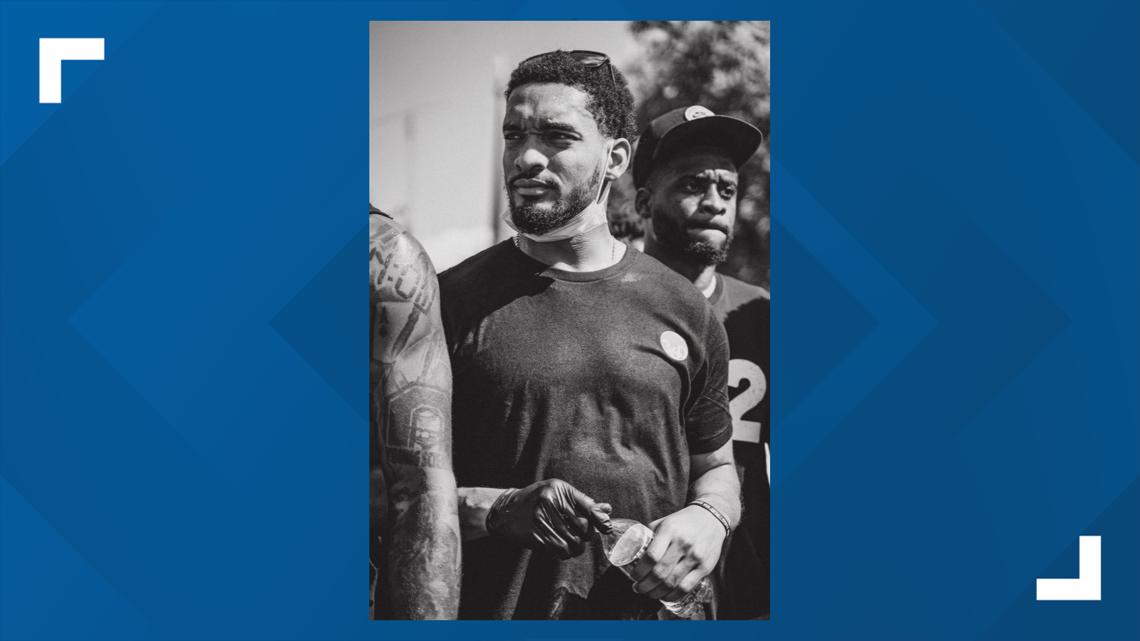 After sleeping on those feelings and thinking, Bonnafon went out and started doing the work. He's protested with Atlanta Falcons offensive lineman Jamon Brown and Miami Dolphins receiver DeVante Parker, both Louisville natives and former Cardinals, among others.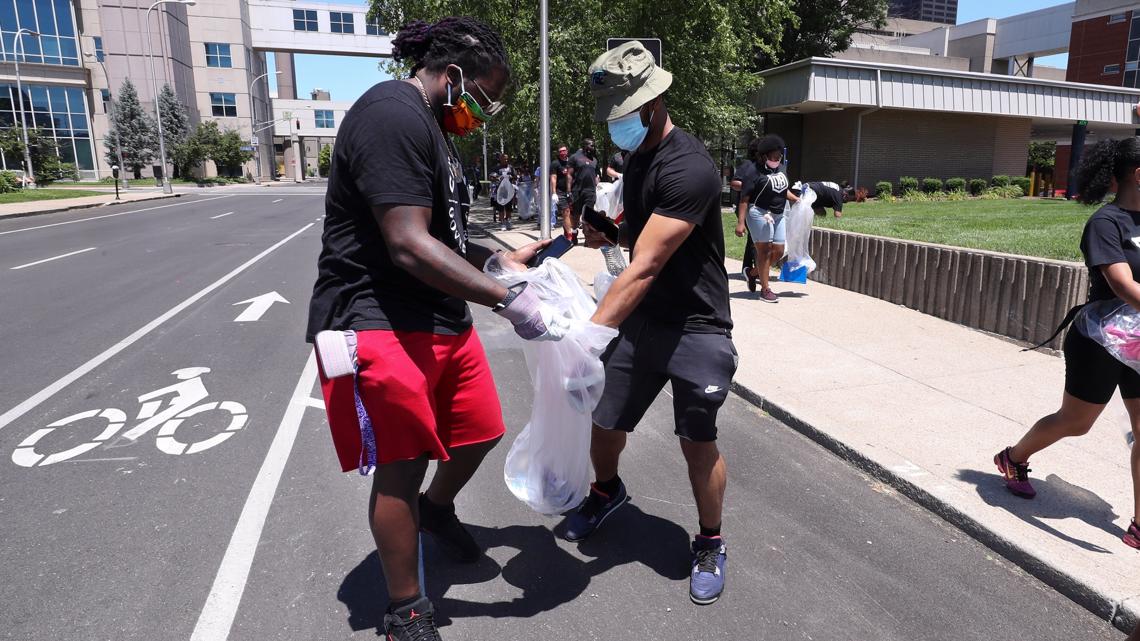 "These are things I feel like you're supposed to do because these are things I watched my father and grandfather do," Bonnafon said.
His father worked multiple jobs to help support him. And his grandfather was the first Black fire chief for the Louisville Fire Department. Both are gone, but Bonnafon watched them to learn how to listen, observe and act.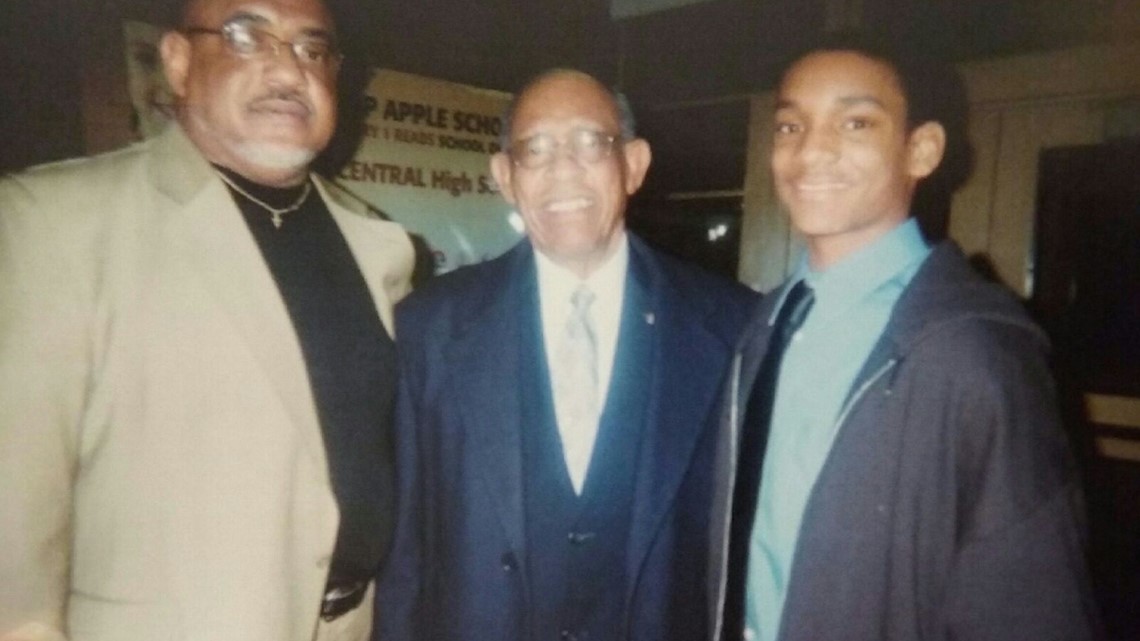 "I've definitely taken that approach in being even-keeled and not always letting your emotions outweigh things, taking time to think for yourself," Bonnafon said.
That means continuing to do the work, something he doesn't just love to do, but was meant to do for the city he always carries with him.
"It's my duty to do this," said Bonnafon. "I know the type of people who are here. These are the people who helped raise me."
Make it easy to keep up-to-date with more stories like this. Download the WHAS11 News app now. For Apple or Android users.