Racing Louisville FC player, former members allege variety of abuses in inaugural season
A current player, 6 former ones and a former staff member detail accounts of alleged emotional, physical and verbal abuse experienced during the team's debut season.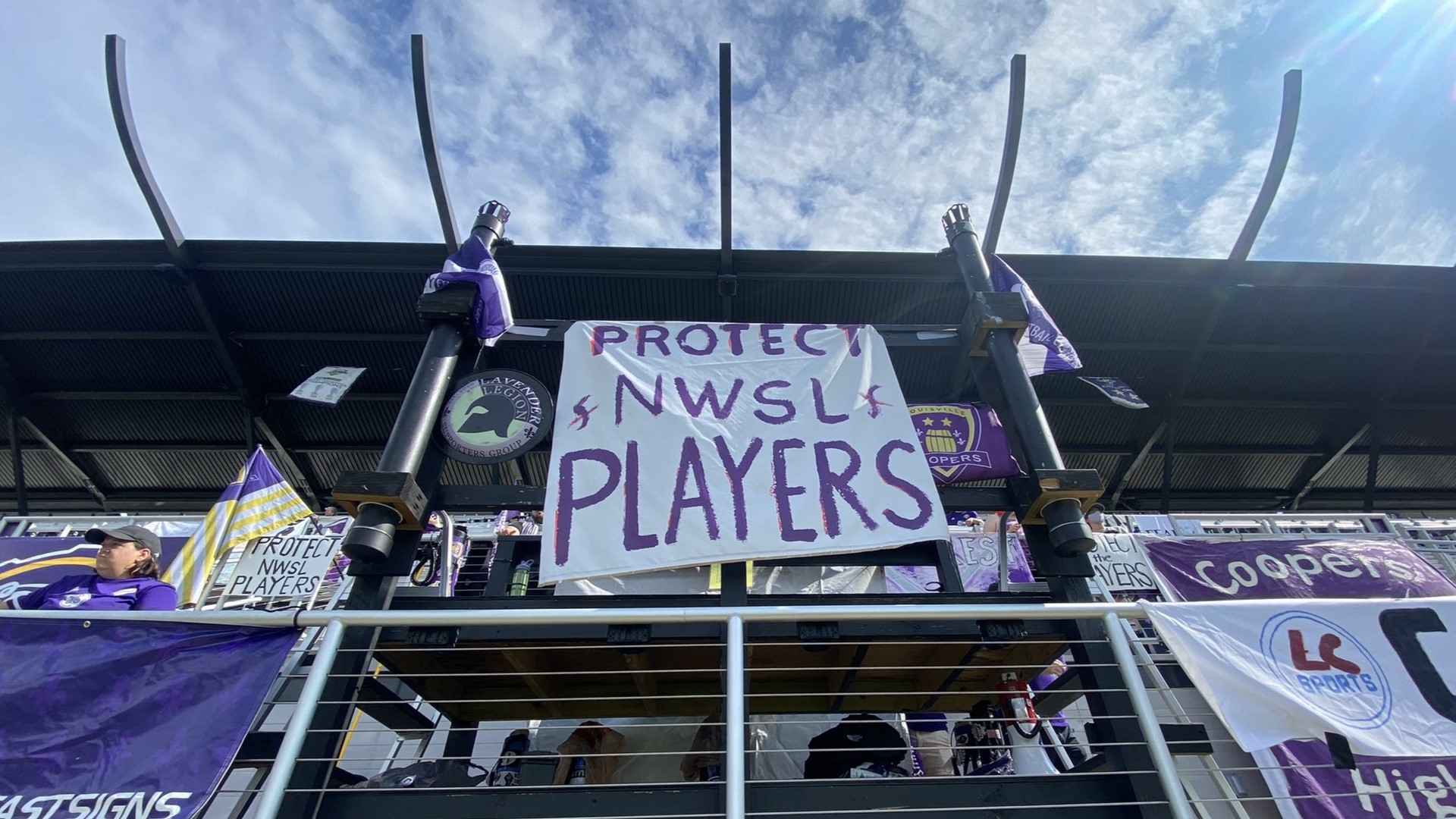 The sports-crazed city of Louisville, Kentucky is home to The Greatest in Muhammad Ali, the longest continuously held major sporting event in the United States in the Kentucky Derby, one of the most famous rivalries in college sports with the University of Louisville vs. the University of Kentucky and Louisville Slugger baseball bats.
But the Commonwealth of Kentucky had not been home to a top-tier professional sports team since 1976. That was the last year of the Bluegrass State's beloved basketball being in the pro ranks with the American Basketball Association's Kentucky Colonels.
Louisville native Emina Ekic has always taken pride in that history. So, when the University of Louisville alum learned the National Women's Soccer League's newest franchise in Racing Louisville FC, Kentucky's first top-tier pro sports team since the Colonels, drafted her in 2021, she couldn't hold her excitement.
"I was genuinely so excited for this opportunity to stay in my hometown, to build something in my hometown, to be there from the start, the very beginning of the club, to build something great," Ekic said.
Instead, what she and others experienced in the club's inaugural season fell well short of that.
"It had to escalate to the worst possible thing for us to be sitting here and talking about it, recognizing everything that's happened and what the club did was wrong," Ekic said.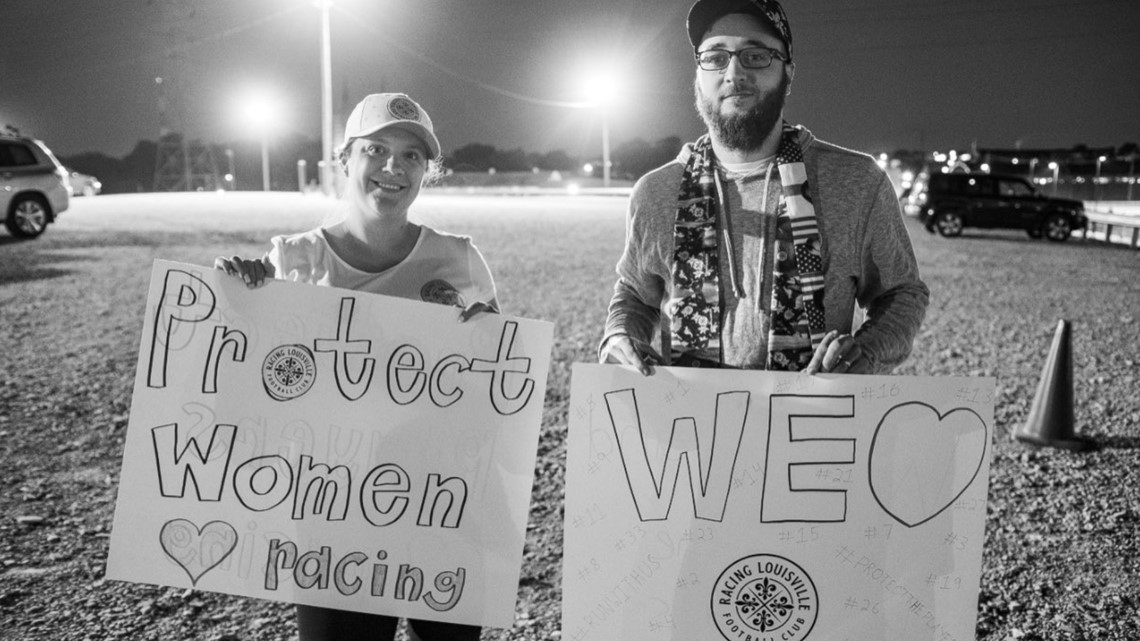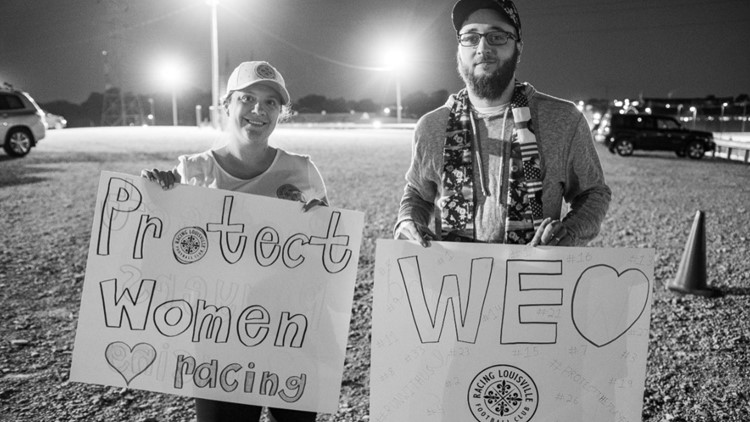 ­­Ekic, six former Racing players and one former staff member allege current club president James O'Connor, former president Brad Estes and the rest of the front office helped foster a toxic culture and environment. They allege it allowed former head coach Christy Holly to sexually abuse former Racing and current Leicester City Football Club defender Erin Simon. They also allege it enabled him, and other former and current members of the club, to abuse other players emotionally, physically, and verbally.
In addition to a current player in Ekic, the seven former club members who spoke to WHAS11 are:
Former Racing captain and current New Jersey/New York Gotham FC goalkeeper Michelle Betos
Reading Football Club defender Brooke Hendrix
Houston Dash defender Julia Ashley
Celtic Football Club forward Taylor Otto
SF Damaiense forward Jorian Baucom
Former Racing forward Vanessa Kara
Former Racing director of player experience Brynn Sebring
An independent investigation into the U.S. Soccer Federation and NWSL, led by former United States Attorney General Sally Yates, revealed the cause for why Racing fired Holly was his alleged sexual abuse of Simon. Everyone who spoke to WHAS11 believes it only touched on the other types of alleged abuses Holly committed and did not detail those committed by others.
Sebring and the players named former Racing director of high performance Brianne Brown as having a problematic power dynamic with Holly. In addition, some players cited current Louisville City FC analyst and former Racing assistant coach Gary Curneen, as well as former volunteer coach Clifton Bush for alleged emotional and verbal abuse.
All former members of Racing who spoke to WHAS11 think O'Connor, along with anyone else who did not do enough to properly address or listen to their concerns, should no longer be with the organization. They said the issues started from the very beginning.
"No member of staff or any person with any visibility into the team's daily operations did enough to protect our players," Sebring, who included herself in that group, wrote in a statement before doing a Zoom interview for this story.
Editor's note: WHAS11 reached out to all parties named in this story as well as the NWSL and NWSLPA. The only response was from Racing Louisville FC. You can read it here:
We are fully cooperating with the NWSL/NWSL PA joint and independent investigation. We will refrain from commenting on U.S. Soccer's Yates report to protect the ongoing investigation's integrity.
We are committed to building a positive work environment where athletes can flourish. Racing Louisville FC and Soccer Holdings are pledging to positive change that addresses any workplace concerns, improves our culture, and allows athletes to achieve their full potential. The club is striving to build an inclusive, safe environment which makes players and fans proud.
Since terminating former coach Christy Holly in August 2021, we have taken the following steps to help foster an improved environment:
In conjunction with the NWSL, provided company-wide access to RealResponse, the leading safe and secure feedback, monitoring and anonymous reporting platform for athletic teams and organizations.

Required all employees to participate in SafeSport training, which includes abuse awareness and prevention guidance.

In conjunction with the NWSL, created a more thorough, exhaustive vetting process for coaching hires responsible for assembling Racing Louisville's current staff. Moving forward, players will also have the opportunity to speak to and provide feedback on potential new coaching hires.
In addition to recommendations of the ongoing NWSL/NWSLPA joint investigation, we commit to these changes to further build our culture and ensure the well-being of our players and staff:
Opening the search for a Racing Louisville general manager position to oversee day-to-day team operations with a goal toward improving on and off the field. Duties include oversight of performance, player recruitment and compliance while providing support and insight for players and staff.

Adding a new assistant coach to the Racing technical staff. This coach will liaise directly with players on their individual development plans while also working with staff on coaching objectives.

Updated company-wide anti-harassment and anti-discrimination policies and practices to address specific issues facing our industry, including training programs to be run by an accredited third-party resource.

Forming an internal committee to regularly meet with our players to garner feedback.

Scheduling town hall events for season ticket members to share their input.
It is our hope that these efforts lead to the positive change we all want to see. We will listen, learn and act to ensure we maintain the best possible environment for players.
Christy Holly's issues
:
Per the Yates report, Holly did not have a proper coaching license to be an NWSL head coach. It also detailed how Sky Blue FC, which is now Gotham and was Holly's first NWSL head coaching job, did not reveal the real reason for his departure, as the club thanked him and said he stepped down in a release.
According to the investigation, Holly had abusive patterns at Sky Blue. It said the toxicity boiled over at the club when he started a relationship with his current wife, former United States Women's National Team star Christie Rampone. She played under him at Sky Blue as the team's captain. The report stated the situation "had become so toxic and disruptive that he had 'lost the locker room.'"
The lack of public details on that departure, per the investigation, helped him later work for U.S. Soccer and eventually Racing Louisville FC. According to the Yates report, neither organization deeply vetted Holly. It states Racing hired Holly based off recommendations from U.S. Soccer and Sky Blue officials, but also that Louisville officials did not speak to any players or staff who directly worked with Holly at Sky Blue.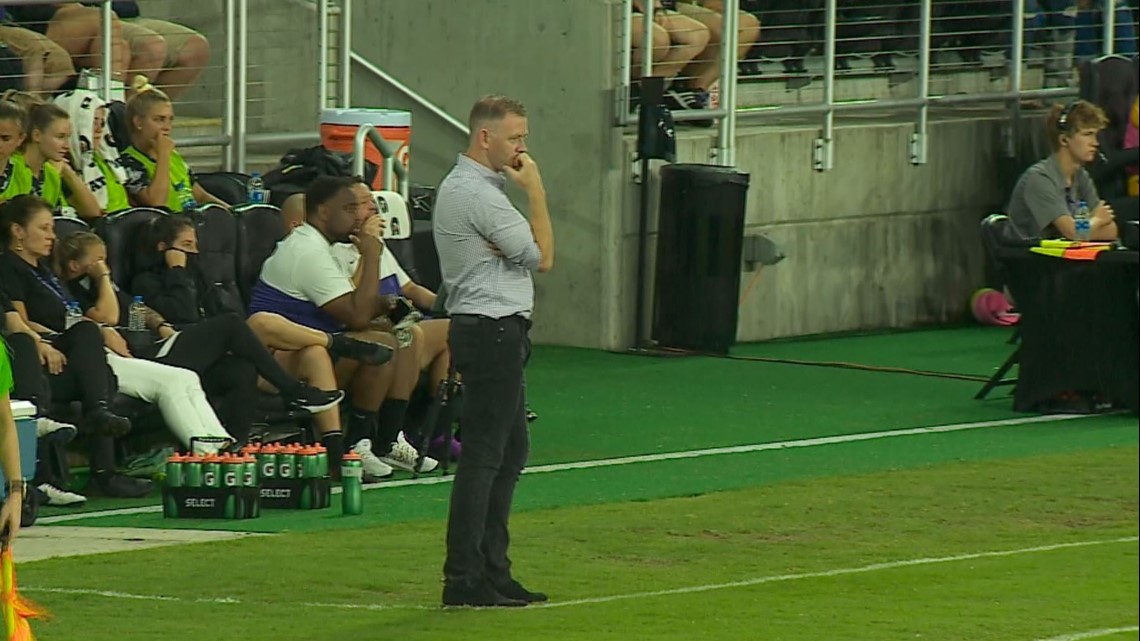 After joining Gotham for the 2022 season, Betos said it only took a week to learn more about Holly's past. According to Betos, four former Gotham players informed her Holly was inappropriate with them. Prior to that, she only knew of his relationship with Rampone.
"I thought it was just about his wife," Betos said. "They were like, 'No.' I wasn't even searching for those answers. So, players have been speaking up."
Hendrix had knowledge of Holly too, but from a more personal point of view. She has been close friends with Simon since the two played together in England for West Ham United. Hendrix knew about Holly's alleged sexual abuse of Simon after the defender and coach worked together at Sky Blue, which is detailed in the Yates report.
"She called me the first time it happened many years ago,' Hendrix said. "So, I had an idea, unfortunately, of what I was getting into."
Sebring said she kept in contact with the NWSL's community of administrators while starting her job with Racing. One league administrator sent her a cryptic warning.
'You need to be careful with Christy. What he did before was terrible,'" Sebring recalled. "And I remember being like, 'What are they talking about?' But again, Christy was a stunning manipulator. With his words, James (O'Connor) and Brad's (Estes) vote of confidence and their impression that they had this glowing review of him, I didn't question it until I was seeing it for myself."
Kara had an idea of the toxicity he could create. When she was trying out for Racing as a trial player, two former Sky Blue coaches informed her of Holly's nature.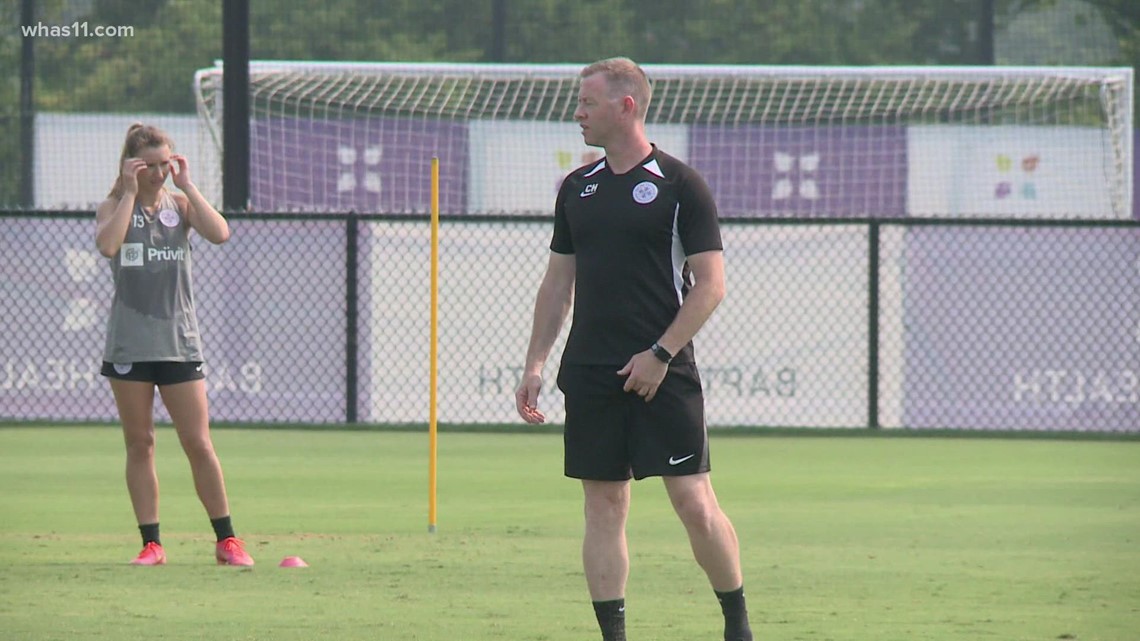 "I was warned not to go because he creates a very bad culture," Kara said. "So, in hindsight if I knew the degree to those words, I wouldn't have gone. But it was the only place I was offered a trial period. So, it's your dream or is he really that bad? And the answer is yes, he really was."
Her former teammates started to notice too. For another trial player in Baucom, it was when she signed her contract with Louisville in Holly's office.
"He turns his laptop. He has one of my Instagram pictures," Baucom said. "And it's not a soccer picture. It was a picture with my curly hair out and obviously in regular clothing. He was just like, 'J, this is one of my favorite pictures of you. I love when you wear your hair out like this.' And I'm like, 'This is fucking weird.' This is supposed to be a really exciting moment for me to sign and you're showing an Instagram picture."
As the team prepared for the season, it held its trial period for players to try out and earn a contract with the club. That's where more issues became clear.
Trial and Error
:
According to the 2022 NWSL Collective Bargaining Agreement, a trial player is defined as someone "not currently employed by NWSL, but who is currently seeking employment as a professional soccer player with NWSL, and who is training with a team during the term of this Agreement."
Sebring, based on four years of earlier NWSL experience with OL Reign, said clubs would evaluate trial players within 1 to 2 weeks during preseason camp, since the club or league did not pay or give them medical benefits. Betos, a league veteran who was one of 36 players to help negotiate the new CBA, said players trying out for Louisville had to pay for their own housing and meals.
"The way Racing handled that in 2021 was extremely different from anything I think any other club was doing and any experience I've ever been a part of," Sebring said. "We didn't sign any trial players until April 5, which was four days before the first game of the season. And it was nine weeks after players had started training with us."
Sebring explained that during early evaluations of this period, the club identified players who would not be earning contracts. She urged Holly to clearly inform those players so they could pursue other opportunities.
"But instead, they were given really elusive feedback and given the impression that they could earn contracts, which made them want to stay," Sebring said. "I think the problem was we didn't have enough players on roster and needed more people to keep our training numbers high.
"That was the first time for me where I was like, 'This is wrong, these players are being misled. They're being manipulated, they're being treated terribly.'"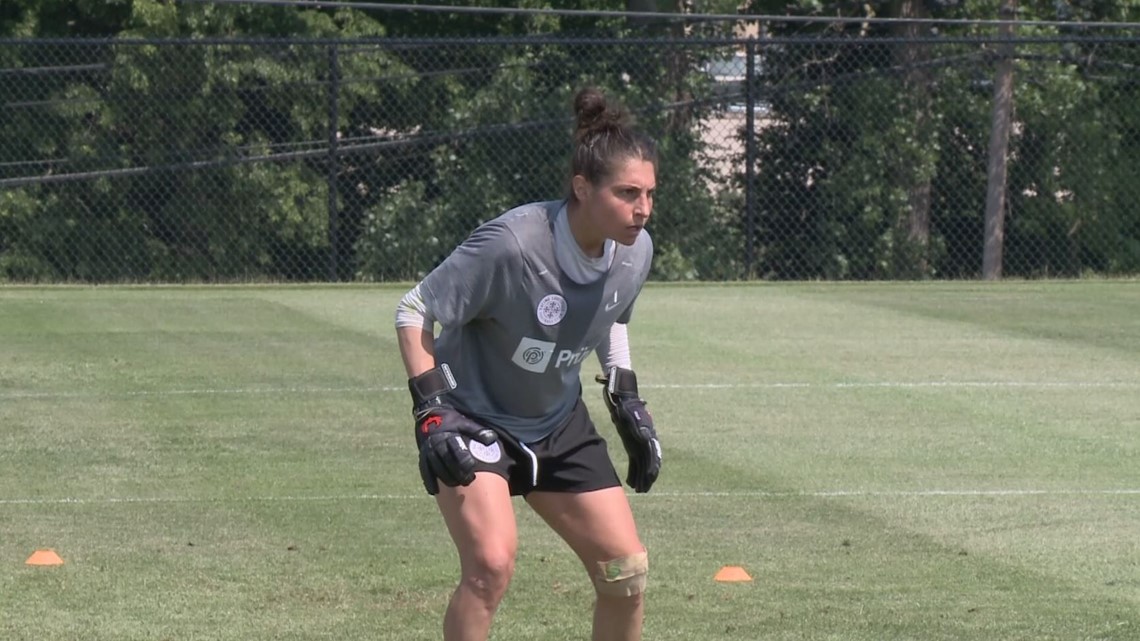 The new CBA says the NWSL must now make housing and meals available to trial players. Per the agreement, trialists can also use a weekly stipend of $25 for transportation. Betos confirmed Sebring's entire account, telling WHAS11 she brought the trial player issues to the negotiating table for improvements to be made considering what she saw players go through at Racing.
Kara was a non-roster invite to camp, which started on Feb. 1, and corroborated Sebring's account. The forward said about two weeks into the trial period, Holly told a group of 10 trial players he would make a final decision on if they earned a contract about 10 days from their conversation, something Betos also confirmed.
"After 10 days, when we asked him what the deal was, we still didn't know if we were going to get signed or not," Kara said. "He made it seem like we all made it up. But there was 10 of us in the room. And Brynn (Sebring) was in the room too.
"So, we clearly know we're not making it up. I never really had a good impression of them even from day one. But that is really what solidified it to me. And then our trial period went on for a month after those 10 days. It was just nonsense in the way they waged those contracts over our heads."
Despite that experience, Kara earned a contract. According to a copy she provided to WHAS11, she signed it on April 1, just 9 days before Racing's first-ever match versus. the Orlando Pride in the Challenge Cup. The club itself announced its trial player signings on April 5.
While getting to live her dream of playing professional soccer, Kara remembered conversations with her parents detailing continued skepticism of Holly.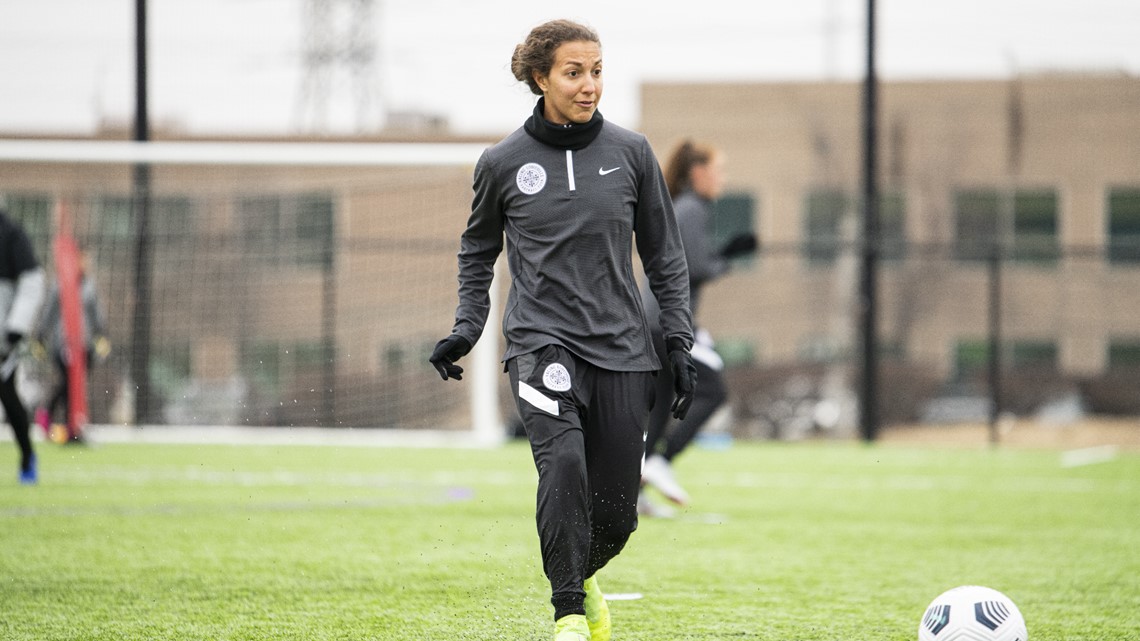 "'I just can't buy in. There's something off with this guy,'" Kara recalled. "I just knew what he was saying was not aligned with his actions."
Her instincts were proven to be right shortly after she signed the contract. Kara has a benign brain tumor and takes a weekly medication for it, something she disclosed to Holly and the medical staff. She was having a negative reaction to the medication's effects after a flight for a club road trip to Florida for two preseason matches against Florida State University.
"I was feeling really off and had a horrible headache for probably a whole week," Kara said. "He was basically belittling my problem saying now that I have a contract, I'm not going to work hard. 'Oh, I shouldn't have ever given you a contract.' He would make little digs at me throughout the week."
More players detailed medical issues to WHAS11. Two sources with medical backgrounds and direct knowledge of these concerns, and how they were handled, confirmed the following accounts.
Injury issues
:
Ashley remembered a scrimmage where she noticed something wrong with her hamstring.
"I felt it just kind of give out on me," Ashley said. "And then a couple of days later, they were having me sprint. I've never dealt with a hamstring injury before. Obviously, I'm completely entrusting the staff. So, I sprint during training, and I definitely made it worse."
Later, Brown and Holly met with Ashley to discuss not just her health, but how to handle it.
"'You have to trust us. We can't have this mistrust going on here,'" Ashley remembered. "I was just pretty thrown off because I completely trusted them. I listened to exactly what they said to do. So, they were proactively telling me how I needed to feel about what was going on."
The defender said she also developed an Achilles injury leading up to the NWSL regular season during the Challenge Cup part of Racing's schedule. She entered an April 26 match versus North Carolina as a substitute in the 69th minute and eventually felt her Achilles pop before the end of the game.
Ashley said she could still painfully walk after the 3-2 loss. In the days that followed though, she refused to train, but said Brown forced her to train, eventually causing Ashley to cry and scream off the field after a ball struck her in the back of her Achilles.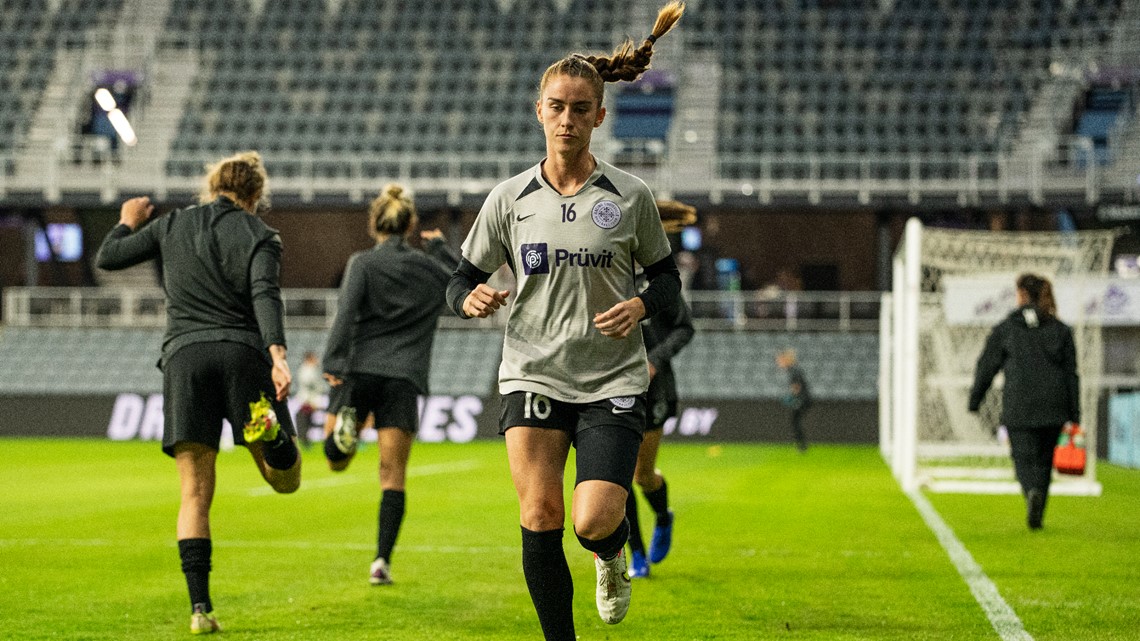 "No one even addressed me, looked at me or anything," Ashley said. "It was as if what I was doing was fake and I was able to play, but just didn't want to."
The Verona, New Jersey native traveled with the team for a Challenge Cup match at Gotham. A former Verona High School star, she used the trip home to consult her own trusted medical source: her high school athletic trainer Jason Calo.
Calo is the head athletic trainer for the Verona Board of Education who also works with college athletes through Montclair State University. He has held the Verona Board of Education position for 22 years after stops that included the National Football League's New York Giants.
"From her ACL, meniscus, ankle sprains, Achilles sprains, you name it and she's had it," Calo said. "She's been a longstanding customer of mine for years. She's a great, great girl and a really hard worker."
Calo said Ashley walked him through how her Achilles was feeling and what the Racing staff was telling her.
"They thought it wasn't as serious of an injury as it was," Calo said. "And she felt like she was getting pushed to play."
"He palpated and felt my Achilles," Ashley said. "He said, 'Have you gotten an MRI (Magnetic Resonance Imaging) on this?' I was like, 'No, I'm not really allowed to.' MRIs weren't a thing last year, unless you were a big-time player at the club, or they paid a lot of money to get you. And he said, 'Well, you definitely have some micro tears.'"
"It wound up being a pretty good Achilles tendinitis," Calo said. "She might rupture it if she continued playing. So, I told her that, and I don't want to say she was surprised, because she knew she was hurt. For her to come see me, she was hurt."
Ashley then called a team trainer to inform them of Calo's findings. Holly then contacted Ashley as she stood in the driveway of her family's New Jersey home.
"He is just screaming, laying into me, asking why on Earth I would go to someone else? And how could he possibly have an opinion on this without having a medical scan," Ashley recalled. "At the end of the conversation, he was like, 'Okay, well, I hope you have a great night with your family, Jules.'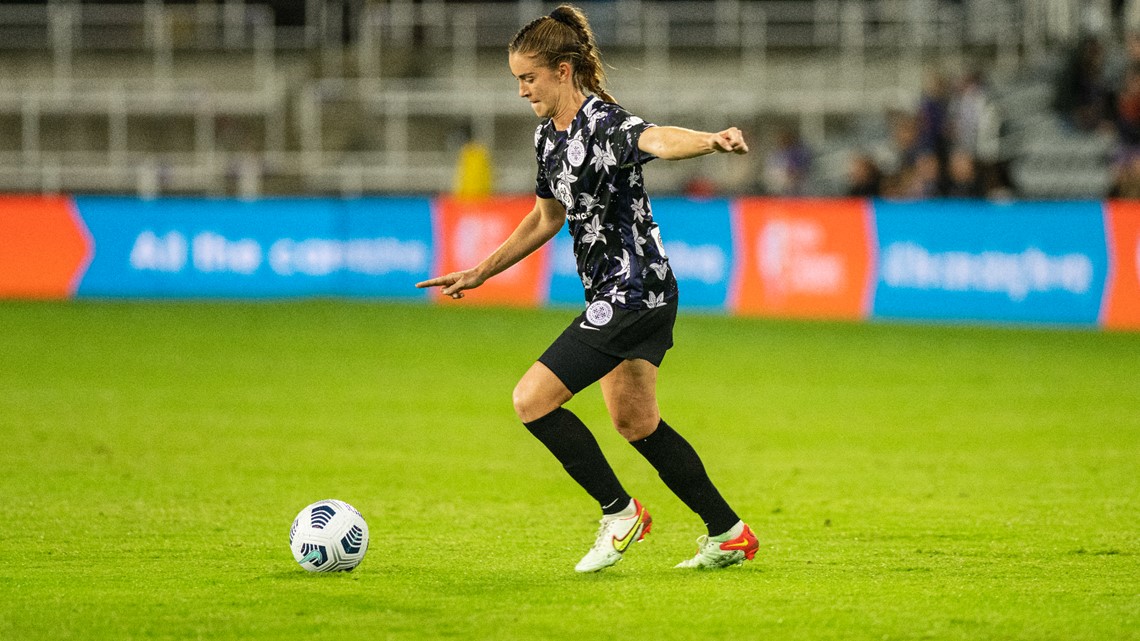 "So, he went from being absolutely crazy to just, 'It's okay, don't worry.' And then the next game, I ended up dressing. I dressed for a game where I could barely put my cleats on at this point."
According to Ashley, the training staff later ordered an ultrasound, which confirmed the micro tears. Ashley called Holly while she was with a doctor for how to go about an injection of plasma rich platelets. She estimates her recovery lasted about 2 months.
Her injury was not a complete tear, but according to Calo, the micro tears could lead to one if not treated properly. He estimated recovering from them, meaning staying out of competition until the pain subsides, takes about 3-4 months.
"I tore my Achilles about seven or eight years ago," Calo explained when asked about treating Achilles injuries. "I personally and professionally treated it as well. Once you tear your Achilles, you're pretty much out for I would say, about eight months to a year, in terms of you coming back to full activity, depending on the sport that you play."
Almost two months later, Ashley played six minutes in a regular season match versus Houston. She said she felt better but was still in pain.
"Christy told me to stop seeing my personal trainer at Baptist Health and to work with Bri (Brown)," Ashley said. "And the doctor who gave me the plasma rich platelets told me that if I didn't start progressing quicker, they would trade me. Then, I got my agent involved and Christy said he never said that."
Otto shared a similar experience. She described a preseason hamstring injury that Brown and Holly did not offer much help in treating.
"Christy essentially told the staff that I never really played at a high level and had to work as hard as I am here. And that's why I got injured, it was expected for me to be injured," Otto recalled. "When I started to kind of speak up, he would be snippy with me."
Later, Otto experienced issues with her right knee, where she had previously suffered a torn ACL as well as underwent meniscus repairs. She requested an MRI, initially getting denied, but pushed the training staff for one by explaining her past injuries. Otto eventually got the MRI and she needed surgery.
Otto said Holly was "fuming" since she did not want to dress for the next match, a May 15 game versus the Kansas City Current. Two days after that scoreless draw, she underwent surgery and informed her agent of how Holly had reacted to her situation.
"He wouldn't speak to me," Otto said of Holly. "He got in front of the whole group, said that my agent told him training was too hard and he's too hard on me.
"And then eventually, he had a meeting with me and James O'Connor. He sat there and basically said I lost his trust because I told my agent what he said. When I genuinely asked him (O'Connor) if I couldn't tell my agent stuff, he was like, 'You can tell your agent anything. But I can see both sides.'"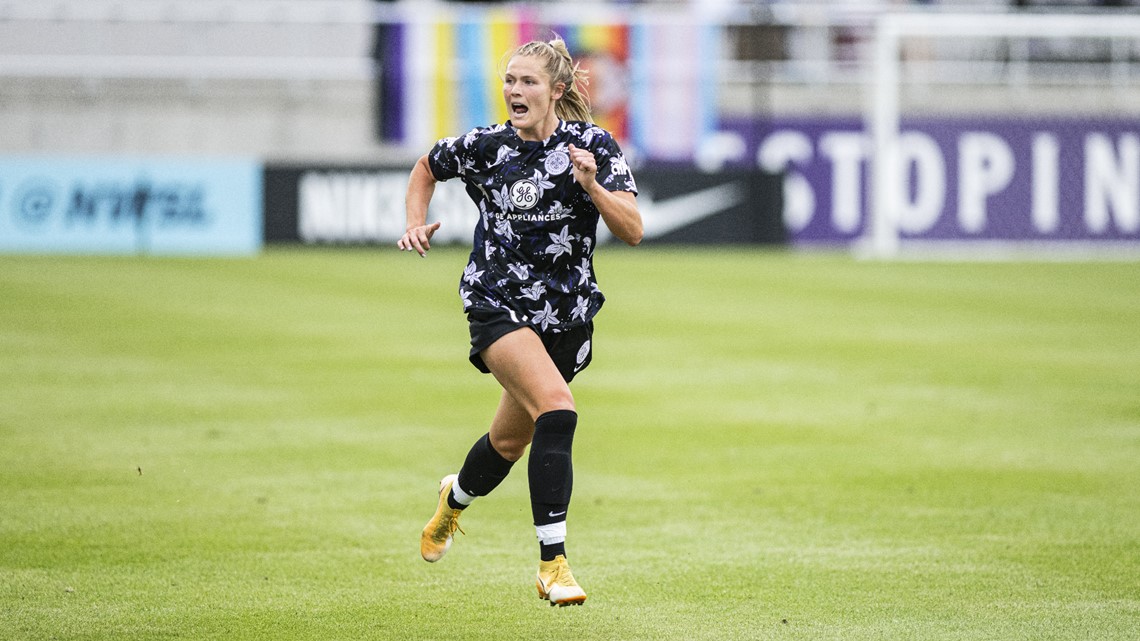 The Yates report named a separate player who also tried to get an MRI. During her interview with WHAS11, Hendrix revealed she was that player. She said it concerned an ankle issue from a past injury.
"He just got in my face, told me he couldn't trust that I can play well," Hendrix said of Holly. "He wasn't sure if he was going to start me or not. From that point, I felt like I couldn't ask about my injuries. I couldn't try to get treatment."
Calo said no team at any level should deny an MRI, which goes for any injury that calls for one, or even those where one is performed on the side of caution. His only reasoning for why a team would not follow that protocol focuses on insurance costs.
"There shouldn't be any hesitation," Calo said. "It's definitely a money thing. It's no other excuse. They just don't want to pay the premium."
A toxic environment
:
Those who spoke to WHAS11 believe Holly's control formed a power dynamic with Brown, who left Racing after one season to work with the University of Pittsburgh's women's basketball program before then going to the University of Miami for a similar position, her current job.
The Yates report mentioned Holly having "a relationship with a staff member that caused problems." Ashley, Hendrix and Sebring all named Brown as that staff member.
"The environment that Christy and Bri created was the most toxic environment I've been a part of. It was Bri and Christy against the world," Sebring said. "Any decision that Christy made, it was really from input from Bri, and vice versa."
"The two of them had a lot of control over all the players in many different ways: training issues, things in the weight room, our nutrition, how things were being handled and us not being allowed to consume Gatorade because of sugar," Ashley said.
Players remembered being forced to listen to a recital of Gatorade's nutritional facts if they were ever caught consuming it, with Brown saying they only needed the electrolytes from it if they were cramping. Sebring also said Brown made recovery drinks with unknown ingredients and players were required to drink them. If not, according to Sebring, Holly would retaliate in meetings or training sessions.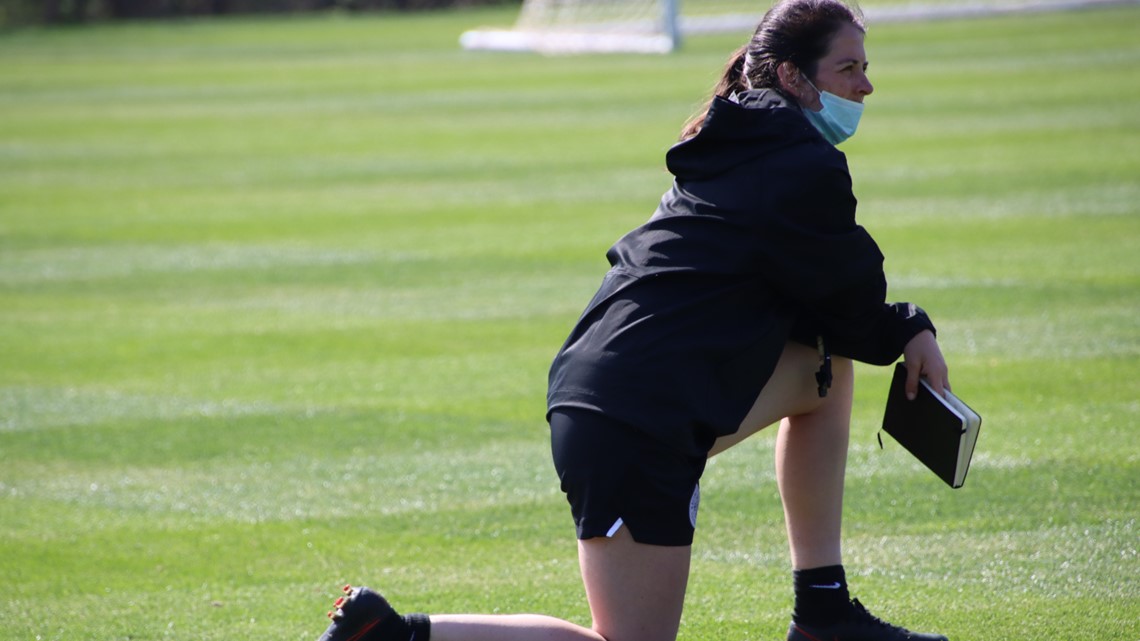 Sebring said she tried to make the front office aware of Holly and Brown.
"I brought concerns about the environment to the club prior to it escalating into me thinking it was an inappropriate relationship," Sebring said. "And then, when it escalated to me thinking that, I also brought that to them. They investigated and couldn't find proof, but it was during that investigation that they discovered the details of Christy's abuse of the player (Simon)."
Sebring estimated she talked to Holly in early July about his relationship with Brown. She said she then took the concern to O'Connor in early August. Later that month, she added she went to team chaplain Taylor Starr, whom she described as "a trusted adviser of James."
The Yates report detailed how in addition to Hendrix, Simon later confided in Starr concerning Holly's alleged sexual abuse of her. From there, the investigation stated Starr "sought counsel from the NWSL Volunteer Chaplain Coordinator" who "told her there were no guidelines, no clear precedent. They offered empathy, but not clarity."
According to the investigation, Starr went to lead chaplain and culture coach Garrett Bates, protecting Simon by saying Holly was "'sexually harassing' a player, but withheld the player's name." The report stated this led to club officials meeting with Starr the following morning, where she felt pressured to name Simon due to those officials saying, "they had twenty-four other players to protect."
But the players who spoke to WHAS11 feel they already informed the front office of a harmful environment.
Broken Trust
:
The Yates report described an earlier meeting where three players came to the front office to discuss concerns shared by the whole team. Per two emails Ashley provided to WHAS11, the three players were Ashley, current Racing defender and United States Women's National Team starter Emily Fox and former Racing midfielder Noelle Higginson.
"The three of us were a little nervous to go in," Ashley said. "Because at that point, to be honest with you, there were so many issues and we wanted to make sure, 'Okay, we are going to James O'Connor and HR. We need to make sure that we're getting the right things laid on the table so that there can actually be growth and change.'"
"I was super grateful that there were other players that were willing to go in and speak on the behalf of other players because there was a genuine fear," Otto said. "You didn't want to go and say anything because you weren't going to play, and you were going to be treated in a different way."
They all conducted their meeting with O'Connor and club human resources director Erin Wilkins. Ashley said both were listening and asking follow-up questions. She did feel some improvement came from it.
Then, a follow-up meeting was scheduled for June 16, 2021. But in scheduling that, Wilkins carbon copied the three players as well as Holly, O'Connor, Brown, assistant athletic trainer Megan Fernandez and Bates. That revealed the players' identities.
"Obviously at that point, trust was broken," Ashley said. "And I asked HR, 'What happened there? We had talked about this.' She (Wilkins) claimed that she didn't know how to blind copy."
"That is a horrible violation of confidentiality and kind of started this culture of we have nowhere safe to go because nobody believes our word," Kara said.
"What James explained was that in order for there to be growth and progress, we all need to sit down and sort it out," Ashley said. "I completely agree, positive conflict is good. But that wasn't the case and what was going on.
"When we all sat down in that meeting, you could feel the tension. And if you said the wrong thing, you didn't know what was going to happen."
"Ultimately, it came down to quite literally having no one to go to whenever a concern came up within the organization," Baucom said. "We, myself and other players, had tried every single avenue."
"They're just like, 'No, he's doing his job. He's doing this,'" Hendrix said of the organization's reaction to Holly. "They didn't really get anywhere. And we were never going to until this whole incident (Holly's alleged sexual assault of Simon) came out. I think he was pretty set in his powerful ways for a long time there."
Enabling Holly's power
:
Sebring and the players believe Holly's power, along with the enabling of it by the front office not addressing their concerns, allowed him to treat anyone how he saw fit.
"It was always very verbally abusive," Ekic said. "It was always, 'You're immature. You're out of college, they give you everything. It's different here.' And in preseason, I remember I made a mistake. I just got absolutely screamed at, pulled off the field and told that I was wasted potential."
"I actually realize so much now how manipulative he was before any of it even started," Betos said of Holly. "Before I'd even put a name to the face of most of the girls on the team, he was already planting in my head and other veterans' heads, but also coaches and other staff, what these players were like. So, when they did speak up, you almost fell back on that initial impression."
Outside of Hendrix, none of the players who spoke to WHAS11 knew Holly was allegedly sexually abusing Simon until he was fired. But they noticed how he targeted her as a player.
"He was constantly coming for her all the time," Ashley, a fellow defender, said. "Again, there's a difference between verbal abuse and yelling, giving feedback. But it always came across very angry and aggressive."
Hendrix supported Simon as a trusted friend and confidante, carrying her knowledge of Holly's alleged sexual abuse as well as accompanying her for meetings with Holly to help her feel safe, as the Yates report described. In response, Hendrix said Holly tried to damage her character.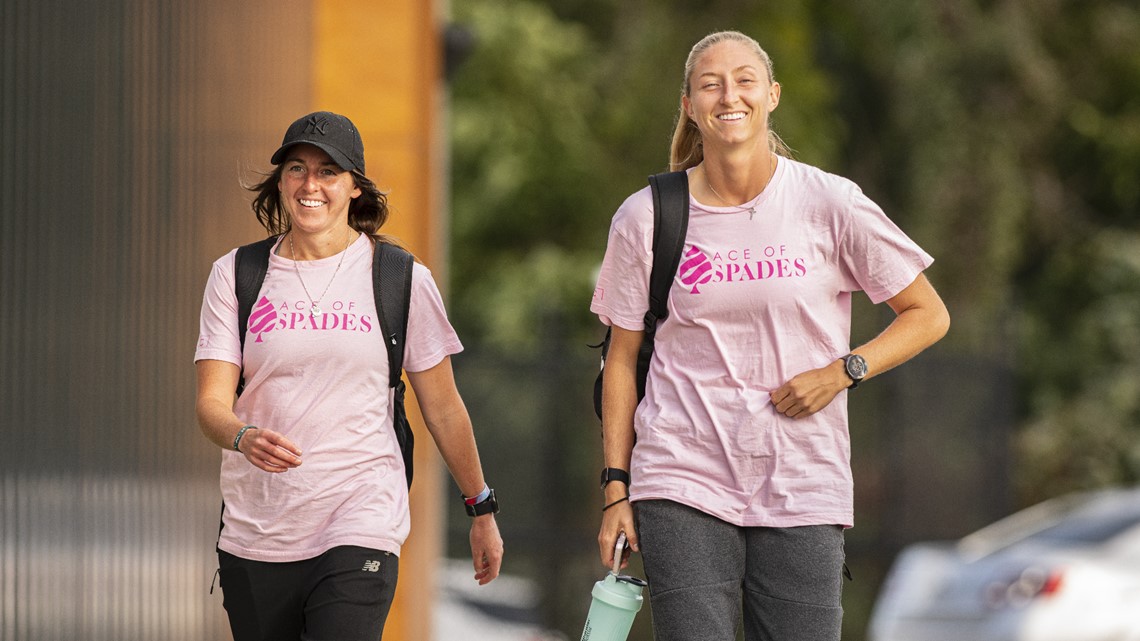 "I just felt so helpless," Hendrix said. "I didn't know who to talk to. They were all friends on the coaching staff, so I couldn't really speak up to anyone."
"One time, Brooke literally asked to do running after training and the sports scientist (Brown) was like, 'Why do you always want to do extra? You don't need to do extra, you're a center back,'" Otto remembered. "After that, they went inside, and the staff members were completely unprofessional about it.
"They were saying that she was a kiss-ass, try-hard and essentially trying to make herself look good by doing an extra sprint, when in reality, she just felt like she needed to do an extra sprint."
"He was trying to make my word not matter," Hendrix said of Holly. "I wasn't really looked after too much on the team anyway. So, I was just there to support Erin. It was torture in itself."
Hendrix's relationship with Simon was similar to Baucom and Kara's friendship. Baucom said Holly consistently made inappropriate comments towards her, whether they be as jokes or compliments about her appearance when the club would be outside of work, like at a team dinner.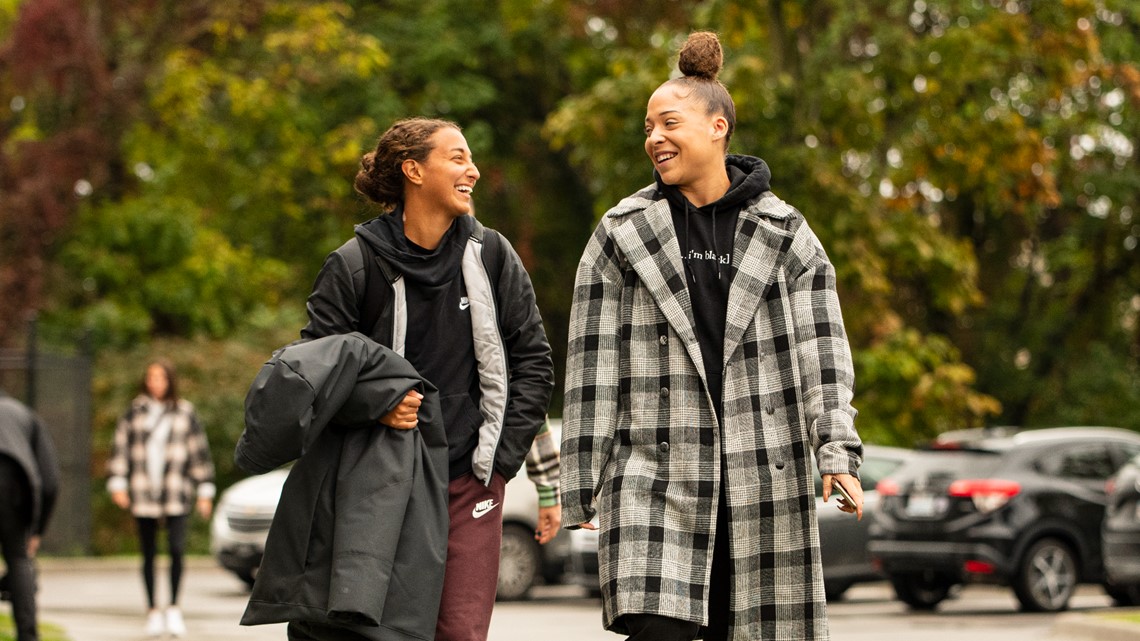 "I'd always stay next to her, kind of like how Brooke always stood next to Erin," Kara said. "It was just as kind of like a buffer. But it was always really uncomfortable and wildly inappropriate to be commenting on what she was wearing and how he loved it."
"Once I stopped feeding into that, or giving what he wanted, that's when he flipped the switch," Baucom said. "Then, it's almost as if the staff followed suit: Whatever Christy did, that's how the coaching staff would act."
Issues with other staff members
:
Baucom discussed issues she had with a former volunteer assistant coach in Clifton Bush and former Racing assistant coach, but current Louisville City FC tactical analyst Gary Curneen.
"I had to mentally prepare myself each and every week as to what one of the assistant coaches was going to go off on me about," Baucom said of Curneen. "He constantly made an example out of me. He would be screeching and yelling. At one point during the beginning of the year, he got so close into my face, screaming about how terrible I was doing in some drill, because that's going to help me perform better."
Baucom said it became a running joke in the locker room as to what Curneen would berate her about at training, yelling at her for drills she wasn't even a part of.
"Jorian wouldn't even be in training half the time," Otto said. "And the assistant coach (Curneen) said some very not nice things to her."
"It's almost like I was a scapegoat for him to yell at, or to get his frustration and anger out," Baucom said. Otto also had issues with Curneen.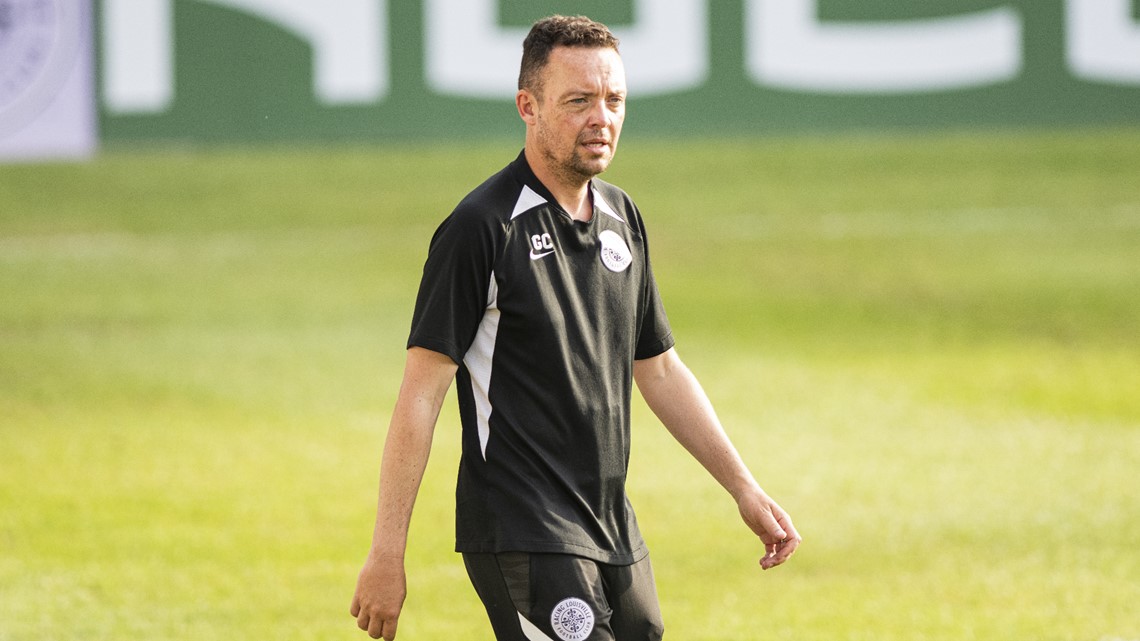 "Christy would one day be like, 'Oh, you're going to do amazing things,'" Otto remembered. "Then, the assistant coach (Curneen) one day would be like, 'Yeah, you're not going to make it in this league. After two years, there's no way you're going to be in this league anymore.' It was so hot and cold. You never knew what you were going to get."
On March 8, the club announced current head coach Kim Björkegren's new staff for the 2022 season. It said Curneen would still work with both LouCity and Racing but move to working as an analyst. His Twitter bio currently lists him as just working with LouCity.
As for Bush, Baucom referenced his treatment of her in a Dec. 10, 2021 episode of a podcast called, "2Cents FC - Where Soccer and Black Culture Meet." Following that appearance, she said former players who previously worked with Bush reached out to her to express similar experiences.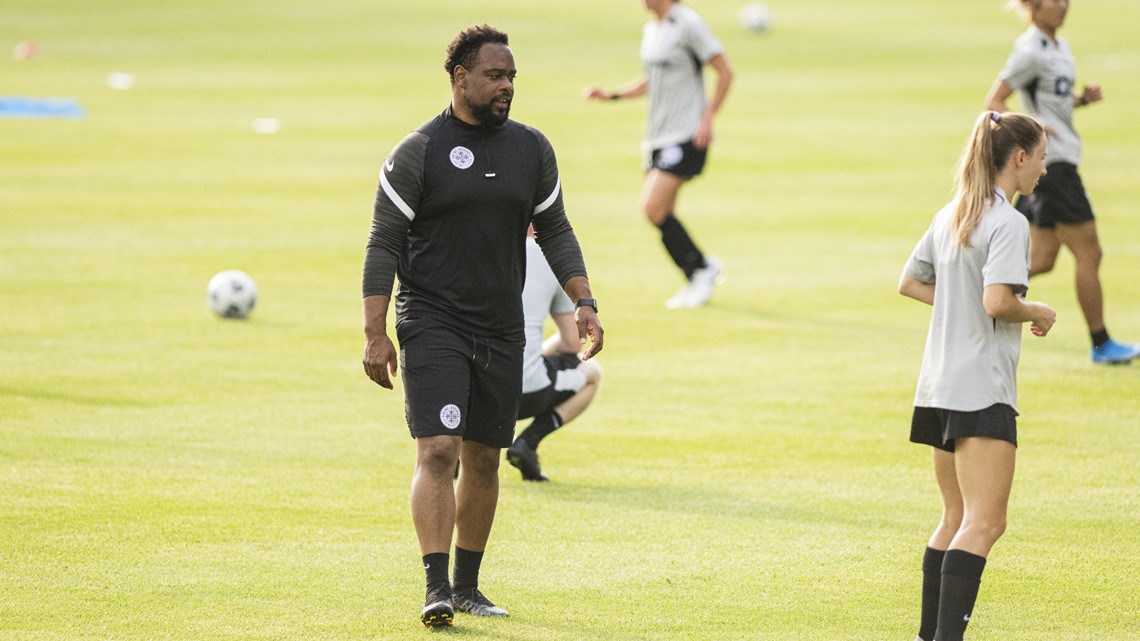 Before joining Racing, he was the head coach at UNC Asheville. His current occupation is unclear. Baucom confirmed and elaborated on what she saw while they were both in Louisville.
"I was told I'm not a proper pro and when I'm on this field, there's not 11 players out there," Baucom recalled. "At the rate I'm playing, my career is going to be done by next year. I don't have my priorities straight. And yet in the next breath, he wants to go on social media, or go on these rants about how he's such an empowering coach and wants to motivate players to be the best they can be.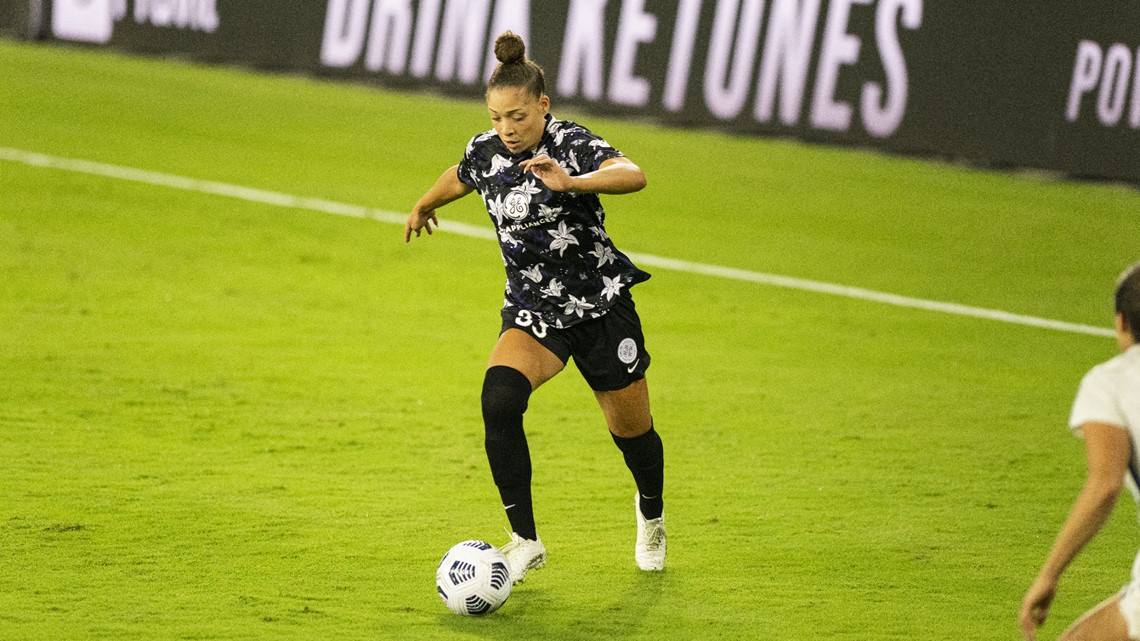 "Then, you shit on me for 45-plus minutes in a parking lot after a training session, saying how terrible of a player I am and that my career is going to be done. It's just the small things that build up until you finally hit your breaking point."
All players who spoke to WHAS11 differentiated this treatment from constructive criticism. They feel their experiences with Racing crossed a line.
"I think that's why all of us struggled to even get up in the morning and come into the facility," Otto said. "You're just like, 'Oh, what am I going to get today? Is he going to scream at me? And look at me crazy? And tell me that I'm not going to have a contract tomorrow?' Or is he going to tell me, 'You're doing so great, I'm so proud of you.'"
"It's unmotivating and depressing," Baucom explained. "How do you expect to come in with a healthy mindset and perform each and every day at training? When is this actually going to end? I don't think there was ever just one week where you were like, 'Wow, I'm happy, I'm relaxed, things are fine here.' And that's kind of scary to say out loud."
"The player I left as was deflated, didn't feel whole, didn't feel worthy to even really speak up about anything," Kara said. "I was just such a worse player by the end of that year. That's just so sad because I had worked so long and given up so much to get to that point. I've gone through three ACL tears and kept coming back to get to my dream. Then I got to my dream, and like, this really can't be it."
Racing's responses and statements
:
Instead, for everyone who spoke to WHAS11, it was a nightmare. The club did not disclose details in reference to Holly. Racing's announcement of firing him for cause on August 31, 2021, was four sentences:
"Racing Louisville FC has terminated head coach Christy Holly's contract for cause, the club announced Tuesday.
Mario Sanchez, head of Soccer Holdings' youth academy system, will serve as Racing's interim head coach until a permanent hire is made. A USSF 'A' license coach with 21 years of NCAA Division 1 coaching experience, Sanchez originally joined Racing's parent company, Soccer Holdings, in 2019.
Racing continues its inaugural season at 7:30 p.m. Saturday when hosting OL Reign at Lynn Family Stadium."
The club cited non-disclosure agreements with Holly, as well as respecting Simon's privacy, as the reasoning for that statement. The NWSL Players Association also later issued a statement in October 2021 supporting the club's handling of the matter.
"As the PA, media and fans all demand greater transparency from the league, we ask that they continue to understand that player safety will always be at the forefront. We stand behind Racing Louisville in the handling of the Club's recent matter and ask everyone to please trust and stand with us at this time."
But Sebring and the players do not think the club's handling of the situation sufficiently addressed Holly's alleged sexual abuse of Simon.
"We were just continuing to be part of the problem," Ekic said. "There are many ways around that in protecting Erin, which was everyone's goal."
"You can say what he's done without who he did it to. And he was able to walk away free with nothing happening," Hendrix said. "Then, there's so much speculation in the league of, 'Oh, he didn't do much, the players just got him fired.' So many lies and rumors are spread when the truth should have been what was first and foremost."
"I had existed in this league where so many bad things had happened and nothing happened to the coaches," Betos said. "So, when I found out that the club found out what he did to Erin and then fired him right away, I was very impressed because I was like, 'Okay, something bad happened. It was reported, they did something about it.'
"And again, in retrospect, that is such a sad opinion because of course that's what should have happened."
The Yates report said Racing's non-cooperation with the investigation produced 41 documents. Racing has not made any member of the club available to address that investigation or anything related to it. Ekic spoke to WHAS11 without any involvement from the organization. It issued a statement on Oct. 5, 2022, presented as a letter from O'Connor:
"The U.S. Soccer-released Sally Yates report which was published earlier this week served as a harsh reminder that appointing Christy Holly as Racing Louisville FC's first coach was a mistake. We have learned from that mistake, and we apologize to Erin Simon, to our players past and present and to our fans.
We commend Erin for her bravery in coming forward as part of U.S. Soccer's investigation. And while our former coach was terminated within 24 hours of us being alerted to the behavior, we know that wasn't enough and that we failed our locker room by creating a space where this behavior could occur.
We have worked hard every day since then to ensure a safe environment that puts players in a position to succeed. This includes implementation of club-wide anonymous reporting services and a re-evaluated hiring process for staff.
We will cooperate with the ongoing NWSL/NWSLPA joint investigation and welcome recommendations to improve our organization for the betterment of players. The Joint Investigative Team may be contacted at NWSL_Investigation@cov.com or you may reach out to the NWSL or NWSLPA directly or through any other club and league reporting channels.
We are not the same club that we were in August of 2021. We now owe it to our players and community to prove it."
As that statement was released, WHAS11 was conducting a group Zoom interview with Ashley, Baucom, Ekic and Otto for this story. They agreed to have it read to them for responses. This was the first time the club had named Simon and admitted hiring Holly was a mistake.
"Obviously, what Erin went through was unimaginable," Otto said. "But it hurts me that she had to put her name out there. She had to tell the whole world what happened to her and what she experienced for this club to apologize. And they're not even really apologizing, in my opinion. They're apologizing they got caught."
"What still irritates me is that James and Racing will not say that Erin was sexually abused, and that Christy Holly was a predator," Baucom said. "When we went into that meeting that night, knowing about Christy getting fired, we were told that it was because of an inappropriate relationship.
"I'm sorry, but that's not a relationship. He sexually abused her. He preyed on her and did what he did. That needs to be addressed. And if they're saying they commend Erin, they need to personally apologize to her."
"What Erin did, how she stood up and said everything that's happened to her is incredible," Ashley said. "But that was the breaking point."
"We could still be sitting here with nothing being addressed if it didn't get to the worst-case scenario, which was sexual assault," Ekic said. "We could still be sitting here and being told that we're weak or it's just criticism or it's yelling."
"I really felt like it didn't take any responsibility for what had happened," Sebring said.
Sebring said she did not do enough as the club's former director of player experience, adding no one did. But she said O'Connor's letter proves the club has not held itself accountable for its own overall failure.
"It's after August 2021 that Racing Louisville refused to participate in the Yates investigation. Is that Christy's fault too," Sebring asked. "lt just seems to minimize the extent of what happened and what has happened since. It just felt hollow and not enough."
Racing Louisville FC players respond
:
On Oct. 8, 2022, three days after the club responded to the Yates report's findings, Racing's current players released their own unified statement. Ekic confirmed to WHAS11 that the organization was not involved in writing it:
"We, the players of Racing Louisville, are deeply saddened and horrified by the findings of U.S. Soccer's investigation as detailed in the Sally Yates report. We commend and support our former teammate, Erin Simon, and the other courageous players that have come forward and shed light on the systemic abuses in women's soccer. Their bravery and resilience have inspired us and so many others to use their voices to demand change.
We hope the NWSL and NWSLPA joint investigation will continue to uncover the remaining truths we deserve and demand. The conclusion of this investigation will give us much needed insight and recommendations on the future of our club. The systematic abuse that has plagued this league for far too long is both infuriating and unacceptable. No human being should ever feel unsafe in their work environment. The fact that this abuse and harassment occurred within our club is an unimaginable horror. We expect the club's full cooperation in this ongoing investigation, as silence is no longer an option.
To our fans and community, we want to thank you for your continued support and love during this difficult time. While we understand your outrage, we urge you to continue to stand behind the players as we await the results of the investigation. The past few days have been emotionally exhausting as players across the league relive past traumas. However, the overwhelming support has strengthened our resolve to vehemently demand solutions for change and a better future for all those who came after us."
Shortly after the players released their statement, the club responded with its own:
"We will fully cooperate with the NWSL/NWSLPA joint and independent investigation, pledging to provide the materials and access needed to complete the process. That includes follow up with the joint investigate team to the extent there is any contrary conclusion to the U.S. Soccer-related Sally Yates report. We will work in close coordination with the league to determine next steps."
The NWSLPA said the joint investigation aims to "identify everything and everyone that failed us so that we can develop strategies that will prevent this from ever happening again." The investigation examines any "instance of inappropriate conduct towards players by individuals in positions of power at every existing NWSL Club since 2013 and seeks to trace it back to its origins."
The NWSLPA said it "has both an oversight role and the independence to call it like we see it." With that in mind, it asks to wait until it is finished for "lasting recommendations." It is unclear when that investigation will conclude.
All former Racing players and staff members who spoke to WHAS11 do not think it is necessary for the club to wait to act. They do not believe O'Connor should be involved with the organization anymore. Ekic did not speak to specific personnel changes, citing the ongoing investigation.
"James should not be a part of Racing Louisville anymore, because when people repeatedly came to him with different concerns of verbal abuse, a manipulative environment and cultural issues, he chose to kind of play either a neutral ground or sided with staff," Ashley said.
"I don't think he has any business being a part of that organization whatsoever anymore," Baucom said. "It was from preseason week one until the end of the year about people coming with concerns, whether it be something Christy Holly related, performance related, or from the assistant coaches. There was always some type of issue that would always get brought to their attention and nothing would be resolved."
"I think it's difficult for a lot of the players that were there last year and experienced everything to feel confident in James being in that position because of the lack of the ability to just listen to us," Otto said. "No one felt safe enough to go and speak to him anymore."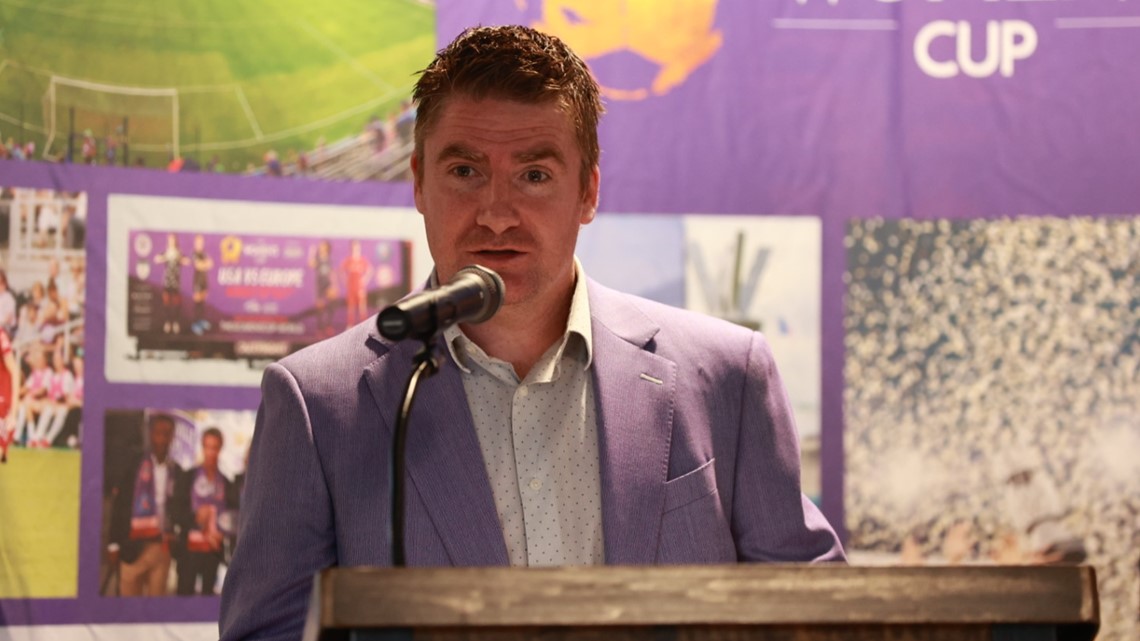 On Oct. 21, 2022, Racing announced it would hire a general manager to oversee the operations of the club. However, the organization did not mention O'Connor or what his involvement will be with the team moving forward in that news release or a letter to season ticket holders.
WHAS11 is told he will remain as the president of Soccer Holdings, but not be directly involved in Racing's operations after a general manager hire is made. It is unclear if that individual will report to O'Connor, if he will have input on the hire or what oversight he will have.
Moving forward
:
Ekic and Otto, the latter of which spent some time with the club in 2022 before leaving to go to Celtic, did mention some improvements in year two. They said the club replaced wooden facility doors with ones that had glass windows, so you could see in every office and ensure no space was closed off.
Otto, who left in July, mentioned Björkegren as being "more respectful towards the players." Meanwhile, Simon herself didn't leave the club until June 13, when it waived her before she went to Leicester City.
"But it was also kind of like we didn't talk about it: We didn't talk about last year, we didn't talk about Erin," Ekic said. "I wish we had more information and were kept in the loop with what's going on because nobody really wanted to brush this off."
"Where the problem maybe lies is a lack of communication," Otto said. "It was kind of like a joke, almost like last year was just such a disaster, that because this year is not a complete disaster, it's way better."
In a letter to season ticket holders, the club said it provided access to a system for "monitoring and anonymous reporting platform for athletic teams and organizations." It required employees to complete training for "abuse awareness and prevention guidance." The organization said it worked with the NWSL to create a better vetting process for coaching hires, including player input.
Racing said it will add an assistant coach, update anti-harassment and anti-discrimination policies, form an internal committee of Soccer Holdings employees to meet with players and hold town hall meetings.
"Racing Louisville and Soccer Holdings are committed to positive change that addresses workplace issues, improves our culture and allows athletes to achieve their full potential," the club wrote. "The club is striving to build an inclusive, safe environment of which players and fans can be proud."
Betos said anyone involved or with knowledge of abuse anywhere in the league must be held accountable, and that a better vetting process is needed.
"These things happened at other places and then that information isn't passed on," Betos said. "That's half the problem, because not only do they do it once, but then they get to go somewhere else and do it again.
"Speak to the players that they have coached. And don't just speak to the 90-minute players, don't just speak to the 0-minute players, because you're going to probably get an I love them-I hate them spectrum. But speak to players of every kind from these teams."
"Then, once a coach is there, they have feedback from the players after the year, and it being an actual safe place to do so," Kara said. "If they are creating a toxic environment, the players have a safe platform to express that."
"It's really important to know that this wouldn't have happened if players hadn't spoken up, and not just spoken up, but not let it go," Sebring said. "It took so many years of someone shouting from the rooftops to the right people in order for anyone to actually look into it and do anything about it. So, it's just another example of how systemic this is."
Sebring feels Racing could still be successful if there is real effort towards change.
"Racing Louisville has absolutely everything," Sebring said. "It has things that clubs in the NWSL dream of. I can't describe how impressed I was with the stadium and the facilities.
"I think the city deserves to have a team because they are such great stewards of the women's game. I really hope so because honestly, players deserve to be training in those environments, they deserve to be playing in that stadium, they deserve to be the talk of the town."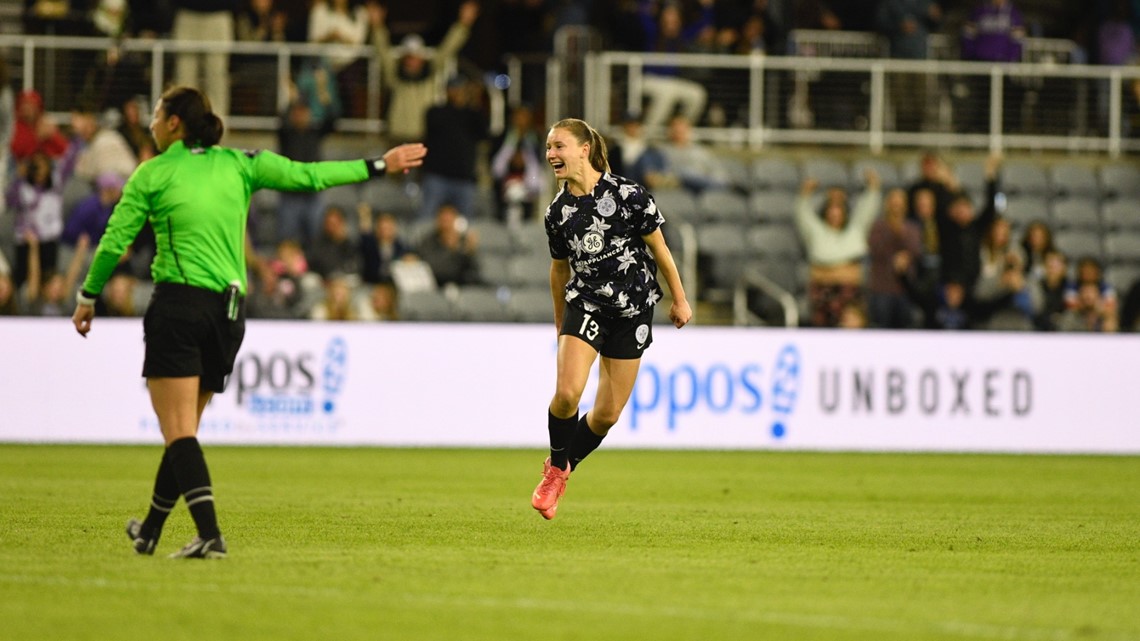 That is exactly what the hometown hero in Ekic still wants Louisville professional soccer to be.
"It's just tough to see because this is my home," Ekic said. "Obviously, we deserve better. The past and present Racing players deserve better. I think the little boys and girls who want to play for Racing and LouCity, they deserve better. And I think it starts here, and it starts with us, to do that for them."
►Make it easy to keep up-to-date with more stories like this. Download the WHAS11 News app now. For Apple or Android users.