At least one decision-maker or coach from each team spoke to the media during the 2018 NFL Scouting Combine at the Indianapolis Convention Center over the last week, and everything from team needs to thoughts on prospects for the upcoming NFL Draft were discussed.
Here are four highlights from the press conferences of the coaches and general managers.
PHOTOS: Best of GM-Coach press conferences at 2018 NFL Scouting Combine
BROWNS GM OPEN TO TRADING NO. 1 PICK
First-year Cleveland Browns general manager John Dorsey is willing to listen to trade offers for the No. 1 overall pick in the 2018 NFL Draft.
Dorsey spoke with the media at the Combine last Thursday, and described how he is approaching his first offseason running the personnel side for a Browns organization looking to reverse their fortunes after posting a 1-31 record under the previous front-office regime.
"There's a lot of things I can do at No. 1, and not just get a quarterback," Dorsey said. "My door is wide open. If someone wants to come up and talk to me about a trade, I'm willing to trade."
In each of the last two years, the Browns have elected to trade back in the draft order, passing on quarterbacks Carson Wentz and Deshaun Watson.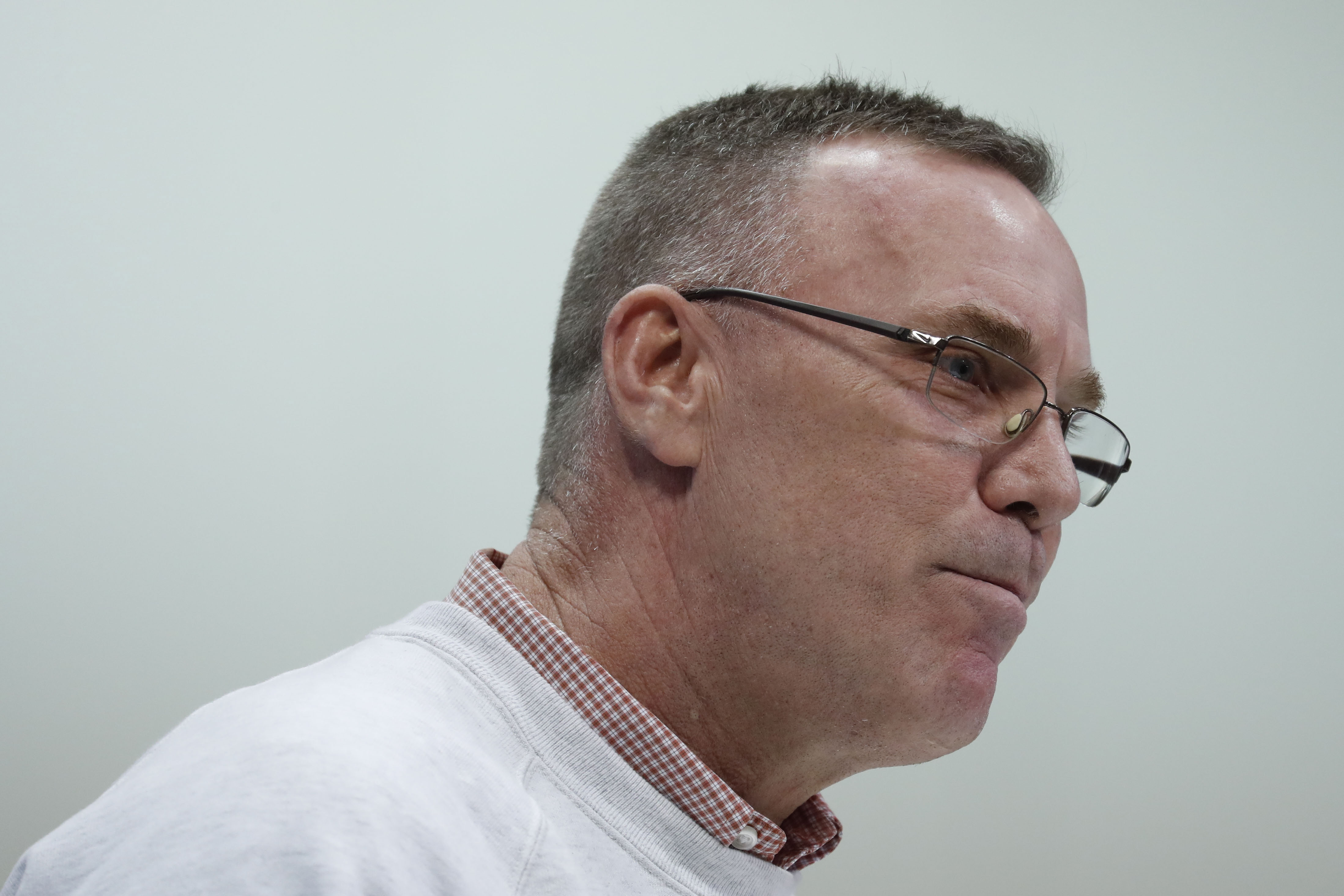 SEAHAWKS OKAY WITH RUSSELL WILSON'S STINT WITH YANKEES
Seattle Seahawks quarterback Russell Wilson has had a unique offseason, spending some of his down time from the NFL taking up another hobby, the sport of professional baseball for one of the foremost franchises in the game, the New York Yankees.
Wilson, 29, has maintained a strong connection to the game of baseball during his offseasons and on February 7, was traded to the Yankees from the Texas Rangers, which gave him the opportunity to fulfill his goal of playing for "The Bronx Bombers."
"I think it's awesome," Seahawks coach Pete Carroll told media at the Combine. "He's going to be working out and doing something anyway and reports are he's in impeccable condition. He's extraordinarily dedicated to doing everything he can to be right.
"He's playing ball, playing baseball, and I don't think there's anything wrong with that at all. The focus that it takes to play at this level, whether it's baseball or basketball or football, to compete at that level and the mentality you have to be at, I think it's only enriching, so I've got no problem with that."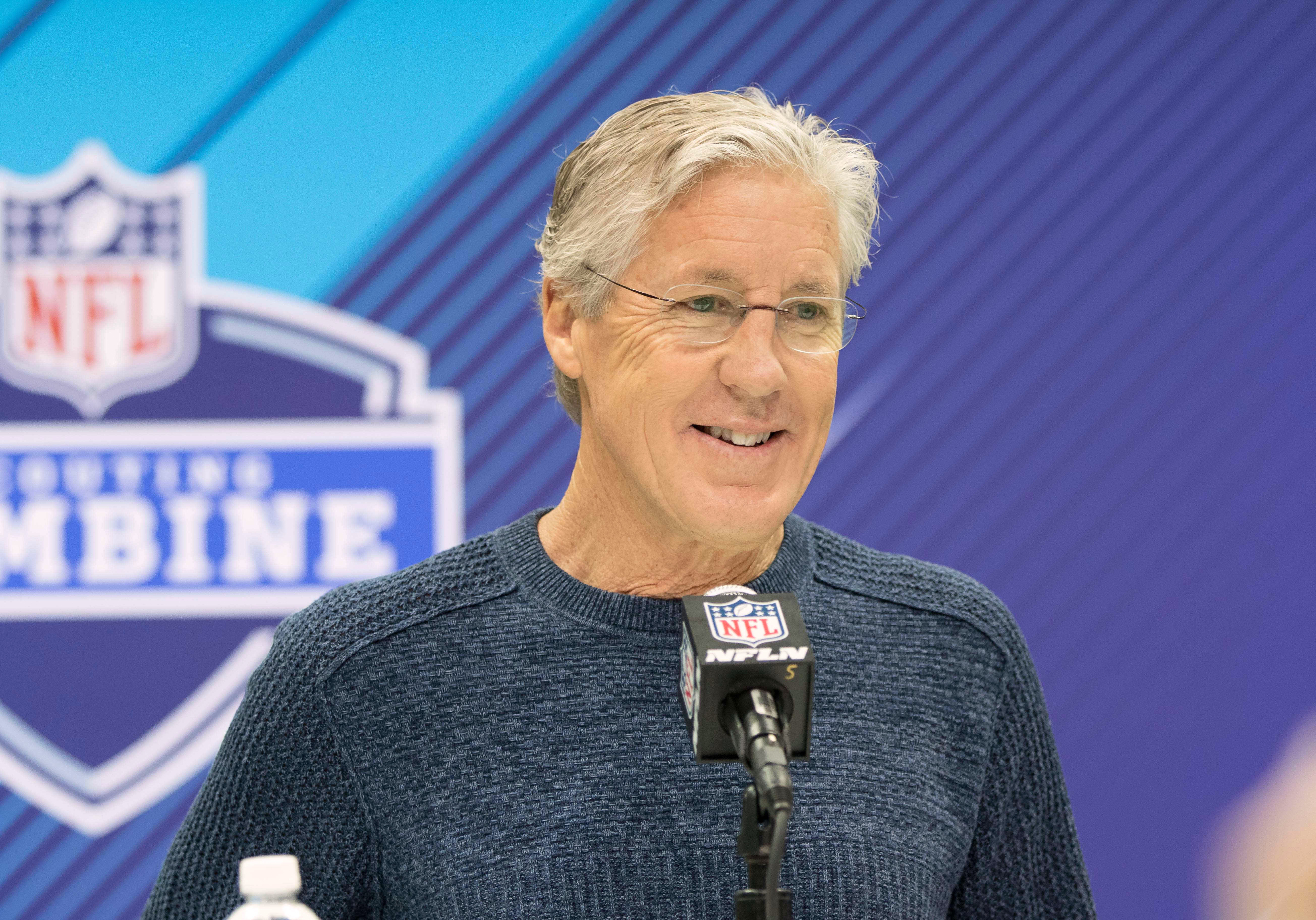 49ERS GLAD TO HAVE QB QUESTION SOLVED
Plenty of teams headed to Indianapolis ready to look at the quarterbacks during the Combine with the mindset of finding the guy that best fits their scheme and can lead the franchise for the foreseeable future, but the San Francisco 49ers are not one of them.
The 49ers got the guy they believe could be their franchise quarterback, Jimmy Garoppolo, in a mid-season trade last year, and recently, reached a deal on a five-year contract extension, which coach Kyle Shanahan believes will be important to the development of the team moving forward.
"It'll be nice in free agency when anybody we're going after doesn't ask me who our quarterback's going to be," Shanahan said at the Combine.
"They know. That's nice. I don't always have to say, 'We'll have one, I promise. Just wait. We'll see.' That makes it a little easier. I think that makes it a little more attractive. People can see where we're going, what our situation is, and now, you can be focused on getting better at the position. It eases everyone."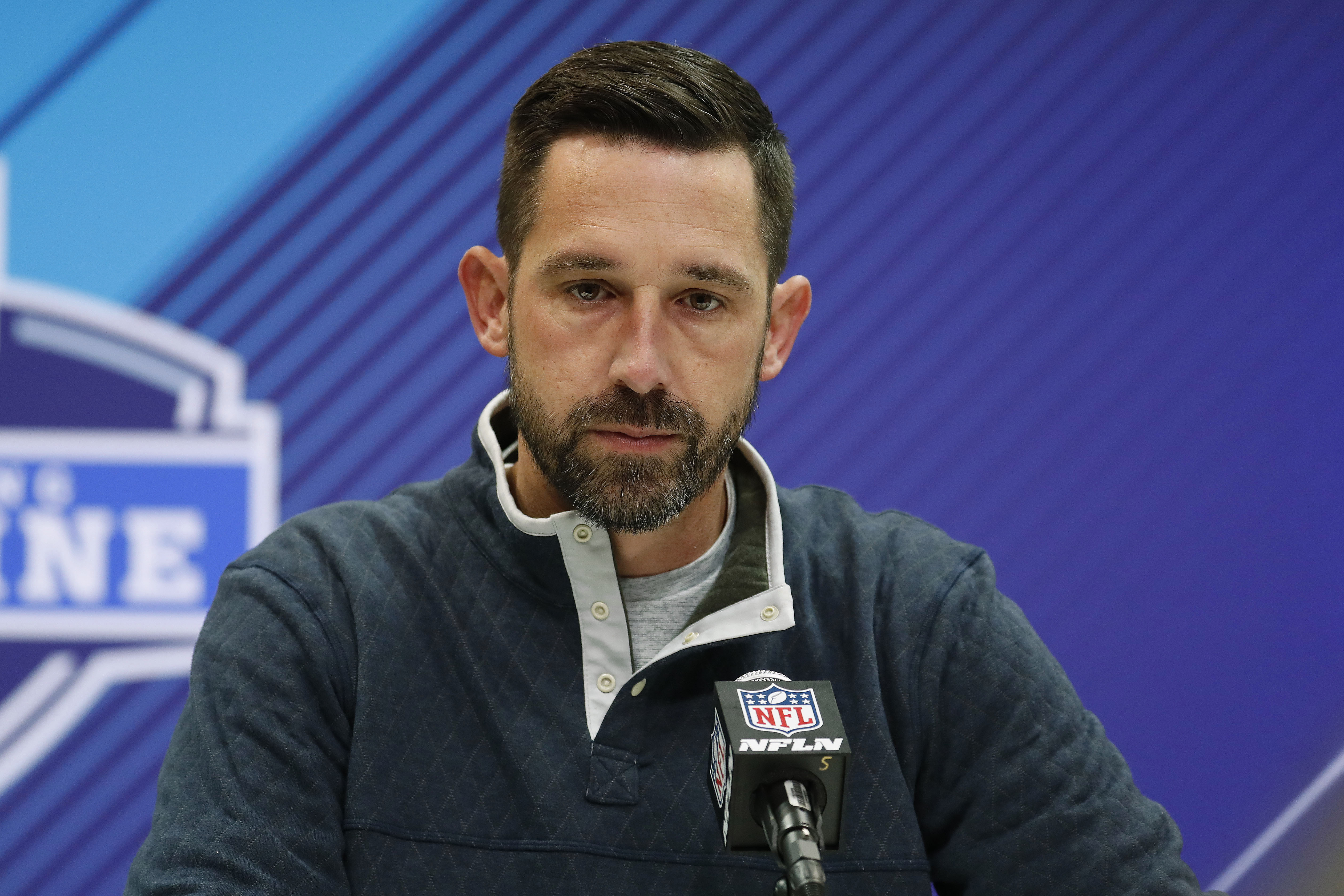 Typically, a team coming off of a trip to the NFC Championship Game would figure to have their quarterback situation figured out, but that is anything but the case for the Minnesota Vikings, who have decisions to make on all three of their signal-callers.
Two quarterbacks, Sam Bradford and Teddy Bridgewater, have lengthy injury histories. Bradford has had multiple surgeries on his knees and Bridgewater had the dreaded non-contact injury in practice two years ago that cost him all but a few snaps since.
Case Keenum is the third quarterback in the discussion, and he had been inconsistent prior to the 2017 season with Vikings.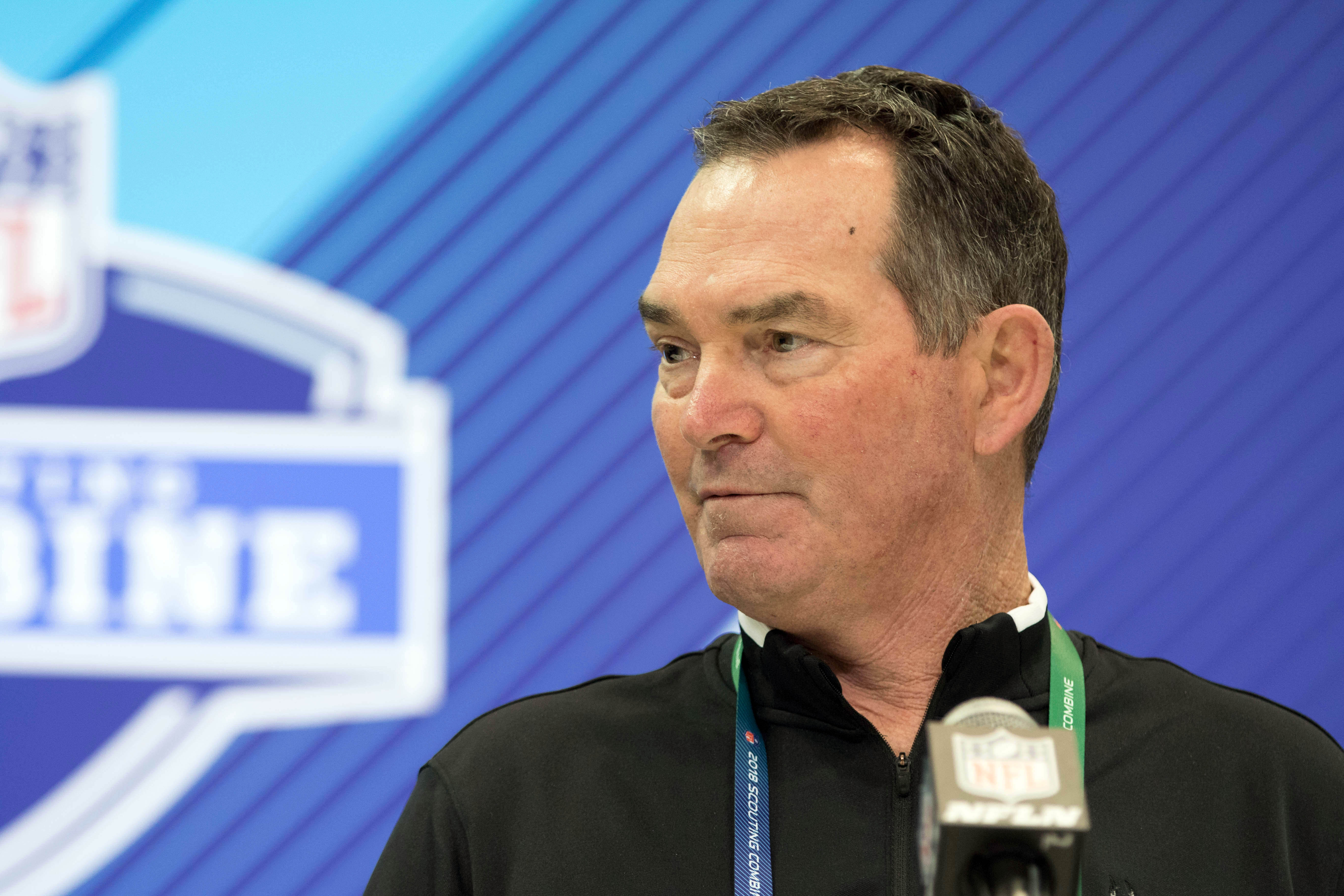 "It's really the $64,000 question with all three of these guys, right?" Vikings coach Mike Zimmer said. "Can Sam stay healthy? Is Teddy what he was? Is Case the guy he was last year or two years ago? That's really the $64,000 question for us.
"I love all three of them. They're all great people. Sam was skiing in Jackson Hole last week. He's a tremendous athlete, so I think he'll stay healthy, but who knows? I have a crystal ball, but I didn't bring it with me. It didn't tell me if he's going to stay healthy or not."