CLEVELAND — The Countdown has ended. The 2021 NFL Draft is underway here in Cleveland.
And despite Mother Nature's sense of humor, raining down on the city, hundreds of people flocked to downtown to take part in one of football's biggest nights.
The three-day family festival allows fans the opportunity to participate in games, attractions and shopping in the parking lots of FirstEnergy Stadium. And the best part, it's all free.
To view a list of games and attractions at the Draft Experience, click here.
While the fun is free, fans were required to make reservations using the NFL One Pass App. According to officials, they anticipate having 50,000 people participate, each day, in the three-day family festival.
The fun takes place Thursday and Friday from noon to 10 p.m. and on Saturday 9 a.m. to 6 p.m. Face coverings will be strictly enforced and are required for all guests ages 2 and older.
For our LIVE coverage of the NFL Draft including all the picks and live reports from Jim Donovan, Nick Camino and all of our reporters in the field tonight, watch our LIVE NFL DRAFT Show hosted by Jay Crawford, Dave DeNatale, and Ben Axelrod. We are calling it "Ultimate Draft HQ." You can watch it just about anywhere at wkyc.com, the WKYC App, Facebook, YouTube, Roku and Fire TV!
Check out some of the pictures from Day 1 of the NFL Draft experience in the gallery below.
Day 1: Inside the 2021 NFL Draft experience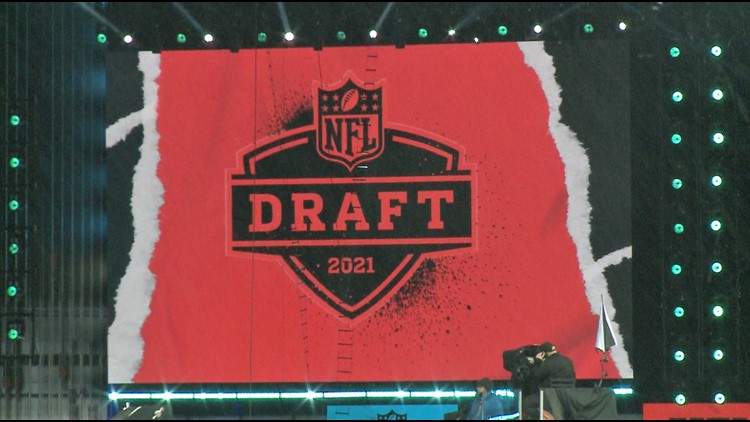 *Editor's Note: The video in the player above is from a previous report.