LEXINGTON, Ky. — Mark Stoops is intent on getting Kentucky back on track after falling short of last year's lofty expectations.
The Wildcats (7-6, 3-5 Southeastern Conference in 2022) aspired to be East Division runners-up behind heavyweight Georgia after winning 10 games in 2021. They started 4-0 and achieved a program-best No. 7 AP Top 25 ranking in September before cratering in many phases. Kentucky finished below .500 in league play for the second time in three years before Iowa halted its postseason winning streak at four in a 21-0 Music City Bowl loss.
The Wildcats are projected to finish mid-pack but Stoops isn't paying attention. With seven offensive starters returning among 14 overall and a familiar face back to guide the offense, the 11th-year coach feels goods about regrouping from last season's falloff.
"Some of the weaknesses that we had a year ago are being addressed," Stoops said. "They were addressed in the offseason by personnel. They're being addressed by scheme, making sure we're doing our part as coaches to put players in a position to be successful."
Kentucky's winningest coach also hopes a busy offseason in the transfer portal addresses other concerns. He landed 6,000-yard passer Devin Leary (North Carolina State) and 1,000-yard rusher Ray Davis (Vanderbilt) among 15 newcomers, half coming from fellow Power Five schools.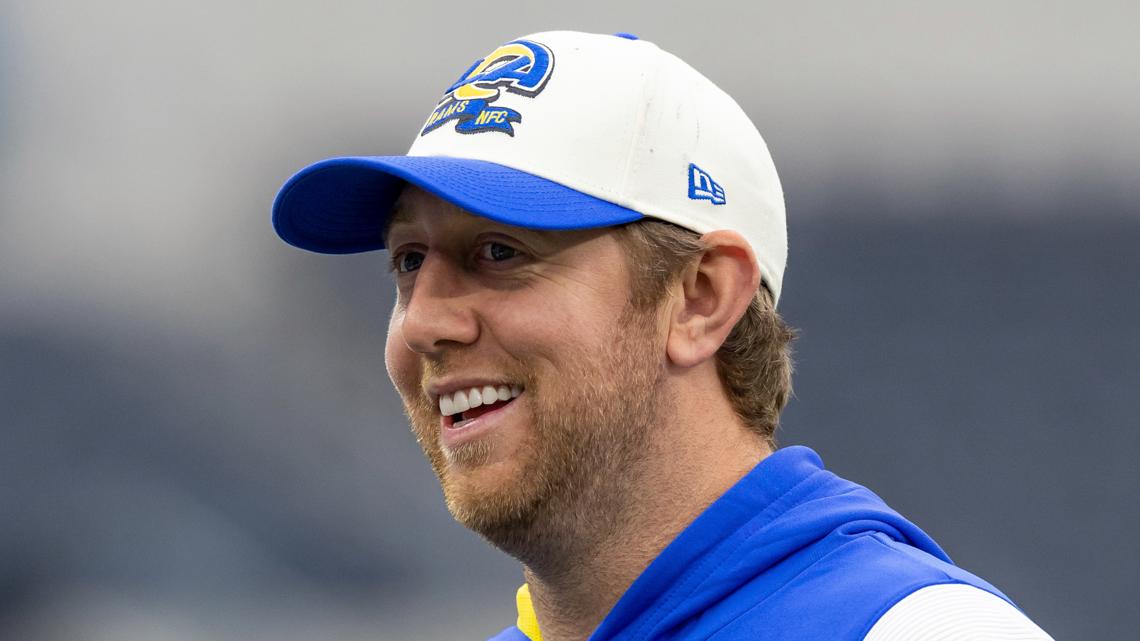 Statistically, that duo could offset the respective departures of quarterback Will Levis and running back Chris Rodriguez Jr. to the NFL. Stoops believes the potential is there, especially with Liam Coen back as offensive coordinator.
Coen, whose pro-style system keyed that 10-win season, returned to Lexington after a one-year reunion with the NFL's Los Angeles Rams in a similar role. He replaces Rich Scangerello, whose offense was the SEC's worst (324.7 yards per game) even with Levis and Rodriguez.
Coen re-familiarized himself with the program this spring, and he's now figuring out what combinations could work. After sputtering last fall, offensive lineman Eli Cox anticipates improvement this season.
"I think he brings an ability to get our playmakers the ball in good situations," Cox said. "He gives them the confidence that when the ball is in their hands, they'll do something special."
NEXT CHAPTER
Leary began last fall at N.C. State as the Atlantic Coast Conference preseason player of the year before a season-ending shoulder injury in September. The graduate transfer seeks a new start at Kentucky and is the presumed starter. Leary's resume includes a 17-9 record while starting 26 of 30 contests. He completed 60% of his passes for 6,807 yards and 62 TDs with 16 interceptions.
REBUILD THE WALL
The offensive line formerly known as the "Big Blue Wall' deteriorated into the SEC's most porous unit with 47 sacks allowed, creating the biggest area of concern for Coen and second-year O-line coach Zack Yenser. Kentucky also had the SEC's second-worst ground game at 116.2 yards per contest. The upside? Veterans such as Cox (right guard) and Kenneth Horsey (left tackle) are back at familiar spots after playing out of position last season.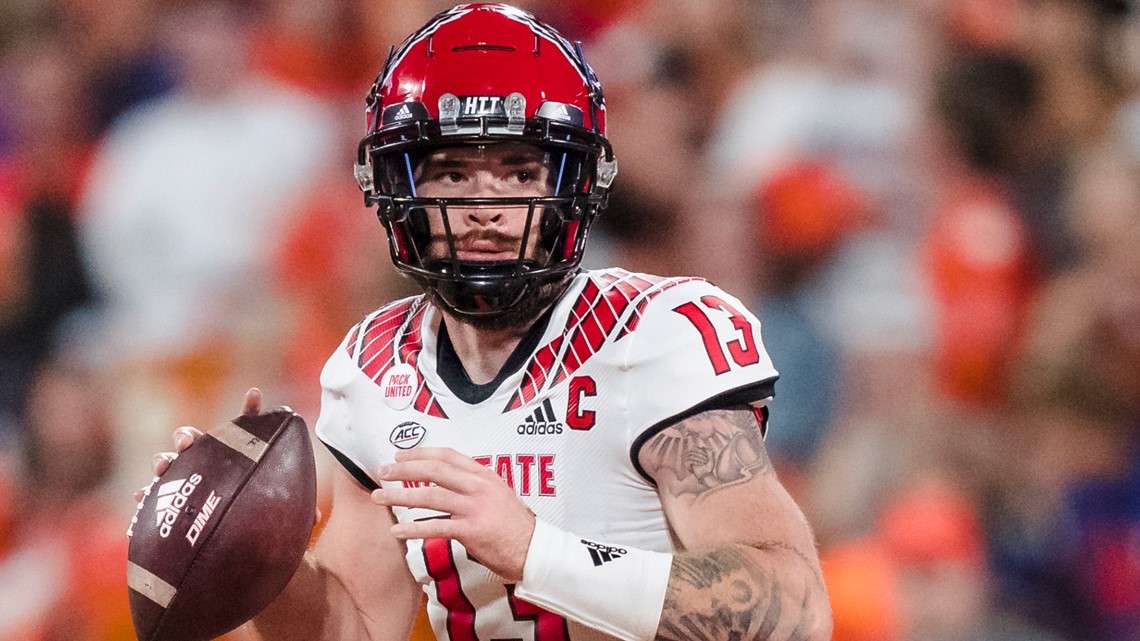 DEFENSIVE PILLARS
Kentucky's returns five from a unit that ranked second in SEC total defense (311.8 yards allowed per game) and against the pass (170.8). Linebacker D'Eryk Jackson and defensive back Jordan Lovett are the top returning tacklers with 67 and 62 respectively. Lovett and Trevin Wallace each had two interceptions.
BIG RUNNER WANTED
The most closely watched position in fall camp is who will succeed 2,000-yard rusher Rodriguez as the Wildcats' main running back. Their most experienced returner is Jutahn McClain Jr., who rushed for 278 yards. They also picked up Davis through the portal, a huge get after he rushed for a career-best 1,042 yards last season. That included 129 yards and a TD against Kentucky.
PROMISING SCHEDULE
Kentucky hosts Ball State on Sept. 2 to open the eason and the SEC opener is at Vanderbilt on Sept. 23. Marquee games include a visit to defending national champion Georgia on Oct. 7 and a home game against No. 4 Alabama on Nov. 11. The Wildcats close on Nov. 25 at archrival Louisville, seeking a fifth consecutive Governor's Cup win.
Make it easy to keep up-to-date with more stories like this. Download the WHAS11 News app now. For Apple or Android users.